Bridal Middle Ages Inspiration in the Black Forest
The picturesque and beautiful Black Forest is located in southwestern Germany and offers an idyllic backdrop for dreamy moments with its dense evergreen forests and flora and fauna.
In the historic ambience of the Hirsau Monastery, photographer Ondina Baier-Yanez met with an enthusiastic team to stage a fairytale editorial. With a great sense of aesthetics and attention to detail, they created dreamlike inspirations.
From Ondina Baier-Yanez: "This inspiration was born out of the desire to bring to life another time to create a dreamy, almost fairy-tale-like photo session  in the north of the Black Forest. The bride's styling and the stationery have some Scottish influence meant to accentuate the historical mood.
As a photographer it is a real honor to capture a wedding in a historical site. To stand in a place where history has been written and where life was very different, is very special. It's probably the reason why many couples decide to get married in a castle or a monastery. Historical architecture has a romantic ambience. Kloster Hirsau hidden in the middle of the mountains in the Black Forest definitely possess this charm.
Sonja Bührke from Die Exklusiven Einladungskarten inspired by the English 19th Century artist William Morris and using different techniques like watercolor and drawing created magical stationery masterpieces for this photo-session. Sonja even included some original Morris's postal stamps to complete the look of her paper goods.
Like out of a fairy tale of the Grimm's brothers our model Chrissi was styled by Marie of Beautykram  in a very soft and feminine color palette to complement the rosé tones of the Mywony Bridal's gown.
The floral design by Gisela of  Die Kathe, purposely accentuates the gentle feel of the inspiration by using pastel colors and flowers like roses. Her floral piece in the window arch of the monument brings life and softness to this architecture of the Middle Ages."
Ondina Baier-Yanez from Ondina Photography photographed primarily with film, underscoring the timelessness of the subject in stunning imagery.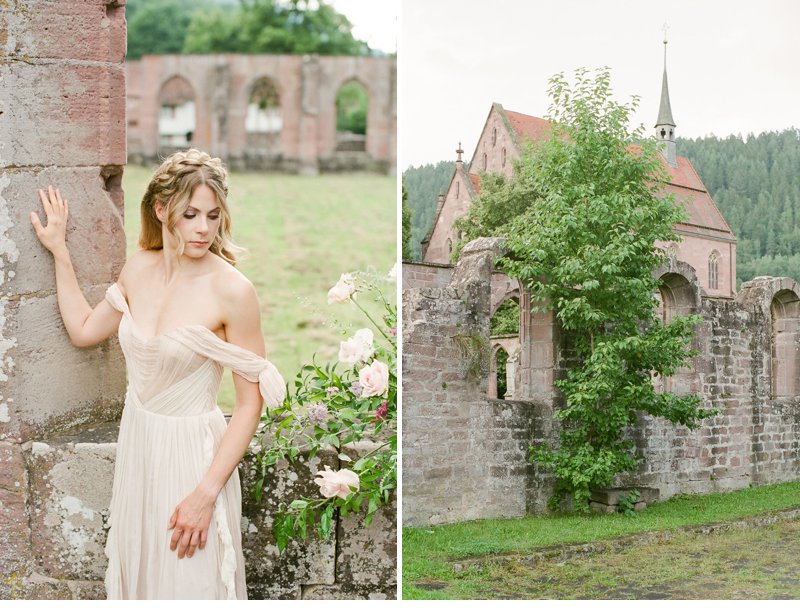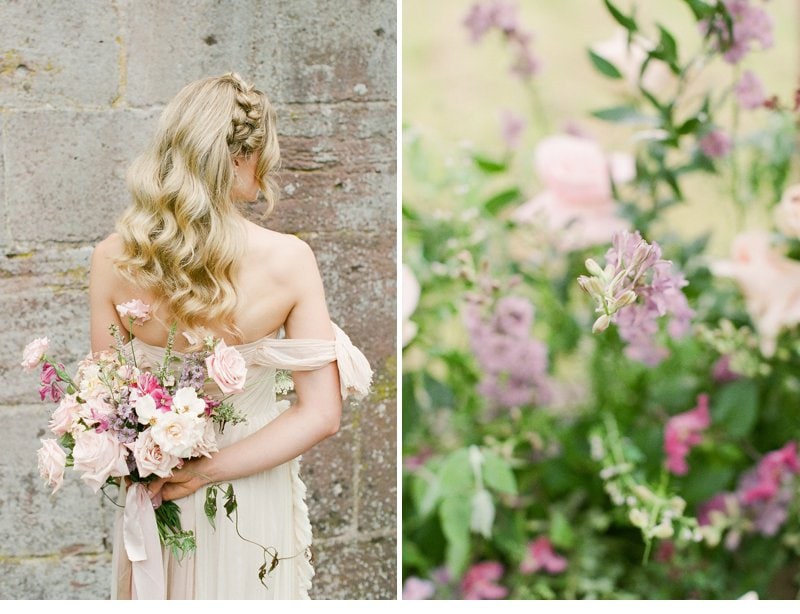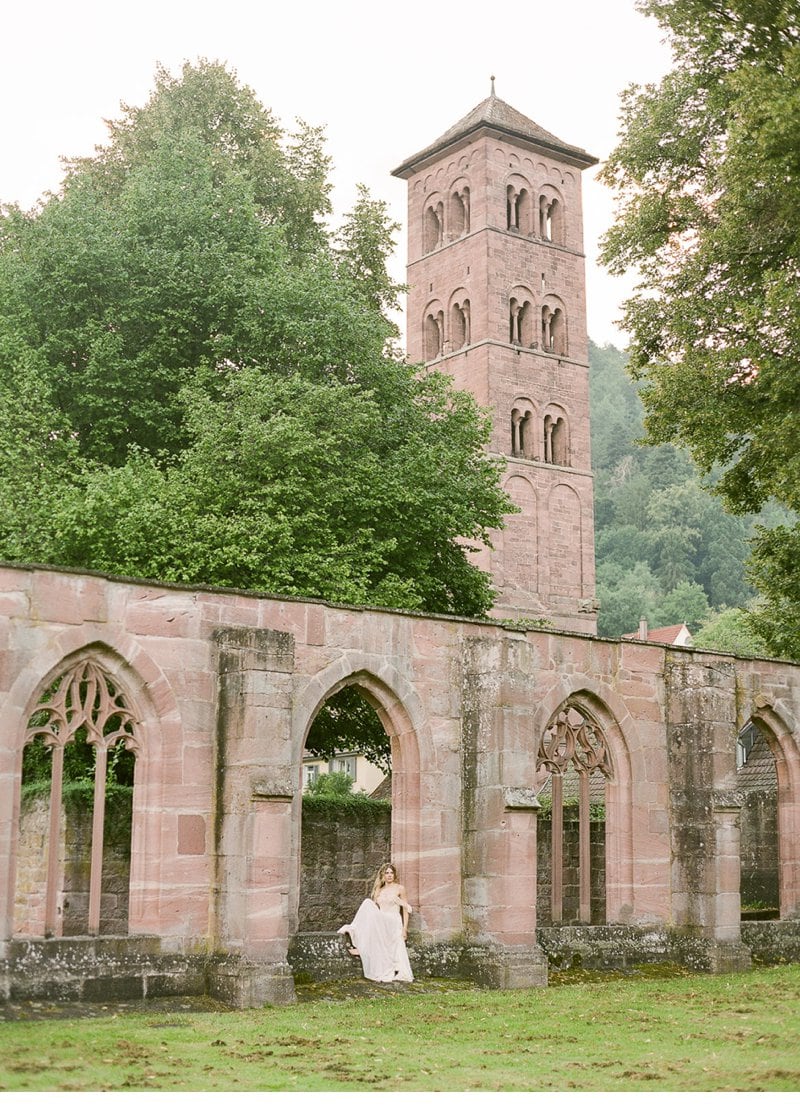 Photographer: Ondina Baier-Yanez from Ondina Photography
Flower Design: Gisela from Die Kathe
Stationery: Sonja Bührke from Die Exklusiven Einladungskarten
Hair & Make Up Artist: Marie from Beautykram
Bridal Gown: Mywony Bridal
Venue: Kloster Hirsau
Model: Chrissi