Bridal poetry in the Garden
What happens when a bride's garden becomes a catwalk is shown today by Fine Art photographer Diana Frohmüller with her enchanting world of images.
We listen to the buzzing and chirping, we enjoy the scent of fresh flowers and we admire nature in all its splendor. We follow the fine gravel paths that lead us through the green like a labyrinth. We pass dreamy little benches, overgrown stone steps and moss-decorated walls.
Wherever Mother Nature shines the least, it seems the bride's destiny is to help her shine. Sometimes barefoot in a beige polka-dot dress, sometimes unconventional in a white ruffle dress and sometimes vintage in a soft pink bow dress.
The matching, fragrant accessories were provided by Milles Fleurs, who were inspired by the color-rich wealth of the surrounding landscape for their flower bouquets to complete the respective styling of the beautiful bride with a gorgeous bouquet.
Diana Frohmüller enchants us with her excursion into the countryside and gave us a wonderful light-footed and carefree start to the day. If you want to know how she did that, take a look at her wonderful gallery!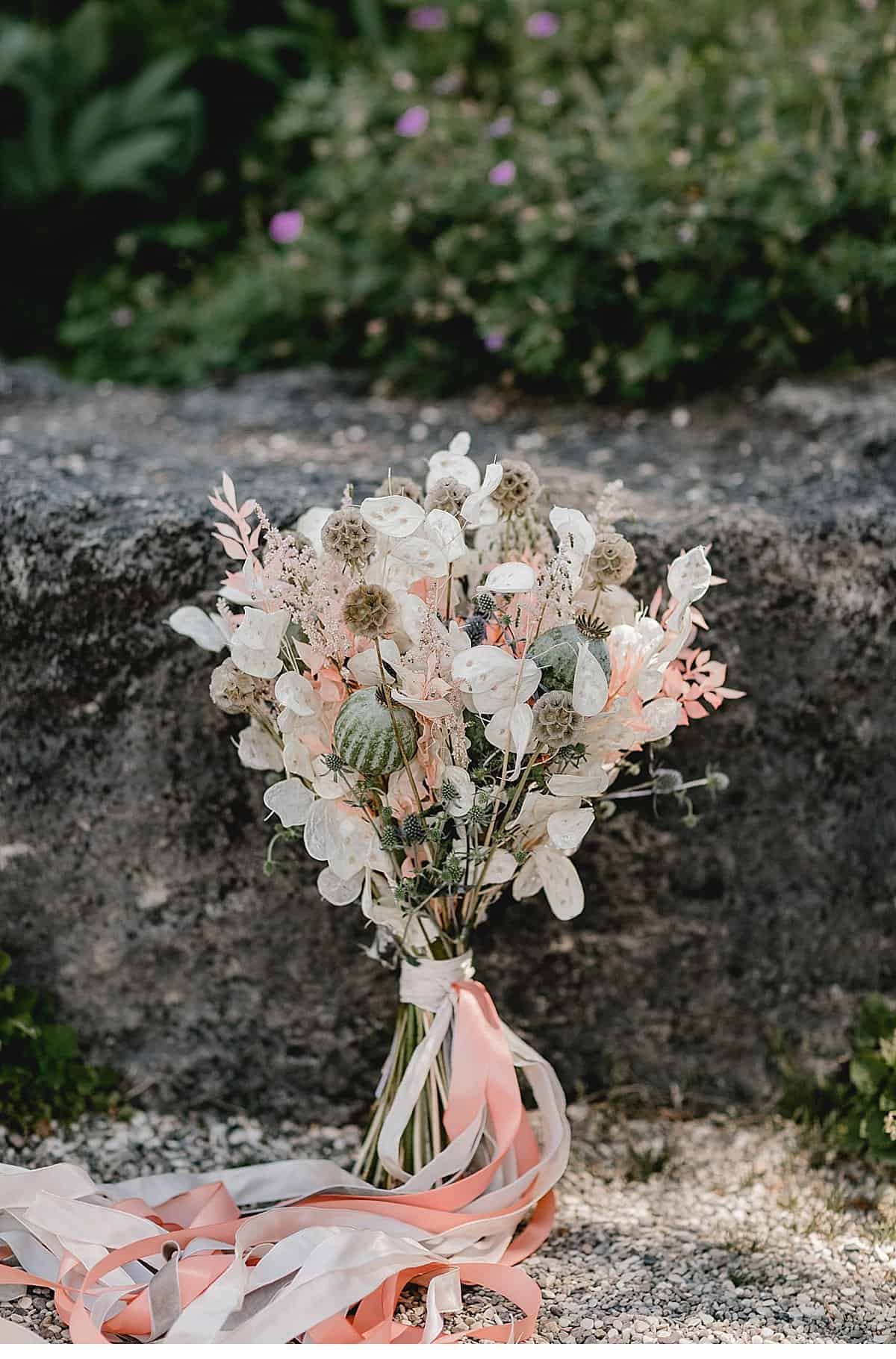 Photography: Diana Frohmüller Photography
Flowerbouqet & Watering can: Milles Fleurs
Dresses: privat
Weddingdress: Cosmopolka
Hair & Makeup: Blerina Vila by Makeup Society
Scans: Malvarrosa FIlm Lab
Model: Noemi