Bride in the lavender field
The shoot was naturally inspired by the magical flair of the French lavender fields. The aim of this concept was to create a correspondence of sensuality – fragrance, colors, light – in combination with a modern, elegant and sexy bridal look.
The organic lavender field selected for this purpose – 100 km from Dresden – is a pilot project for the cultivation of lavender in Germany's south-easternmost region of Upper Lusatia, which was successfully launched three years ago. The color is even stronger than that of the French lavender fields and the lavender exudes a beguiling, very fine and noble fragrance. The field is therefore something very special, not only because of the location, but also because of the high quality of the plants.
The idea and photography came from Annett Zollfeldt. The bride Mariam wore wedding dresses from the Blush & Bleu Bridal Concept Boutique Dresden and the jewelry from Juwelier Leicht. The playful, romantic styling by Annett Anders perfectly matched the dresses and the magical atmosphere with the warm light of the afternoon sun in the lavender. Who would have thought that there was such a romantic place with lavender fields outside Provence?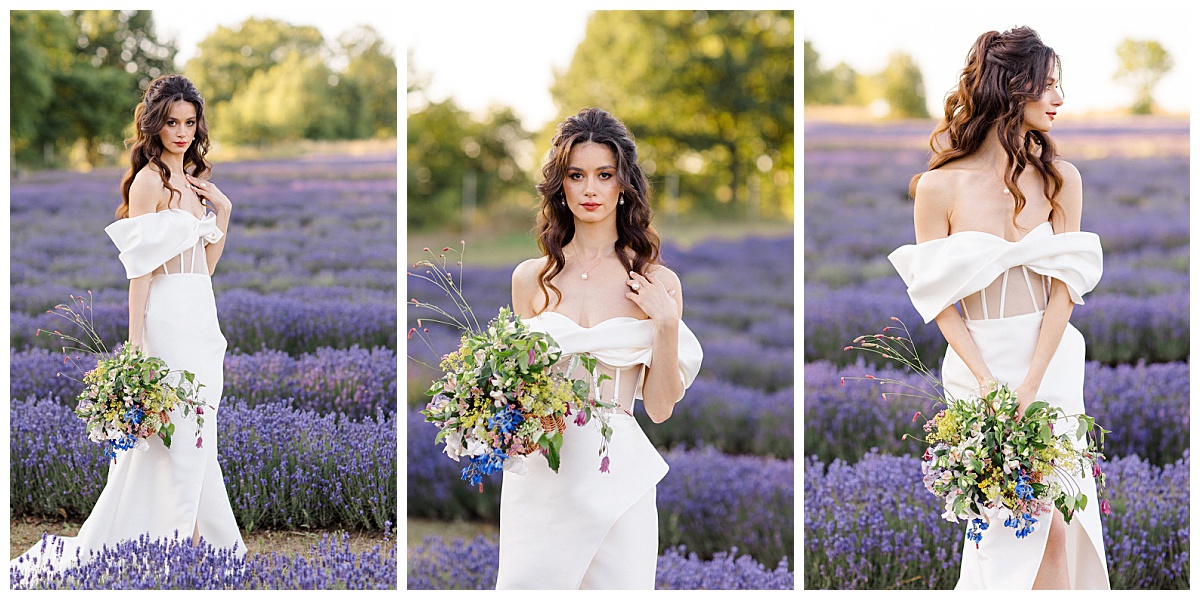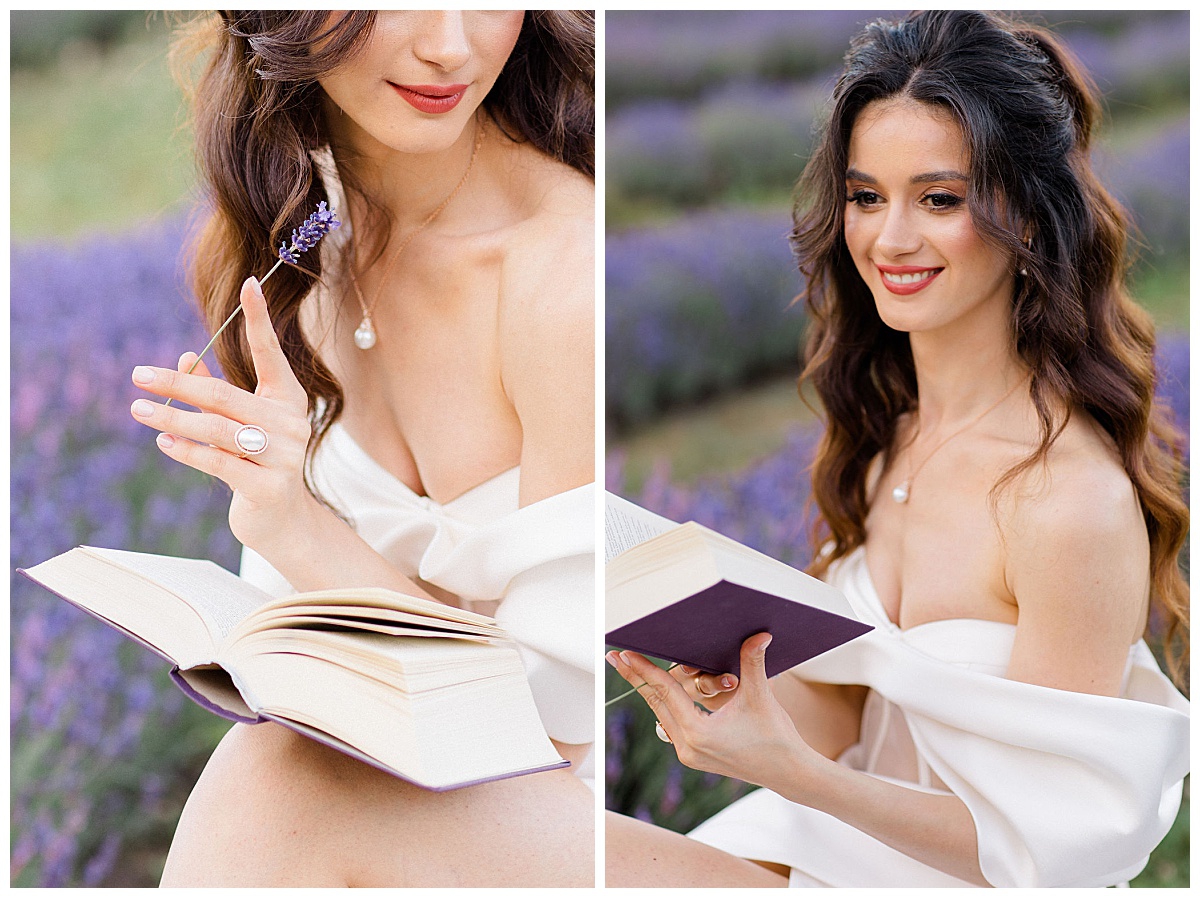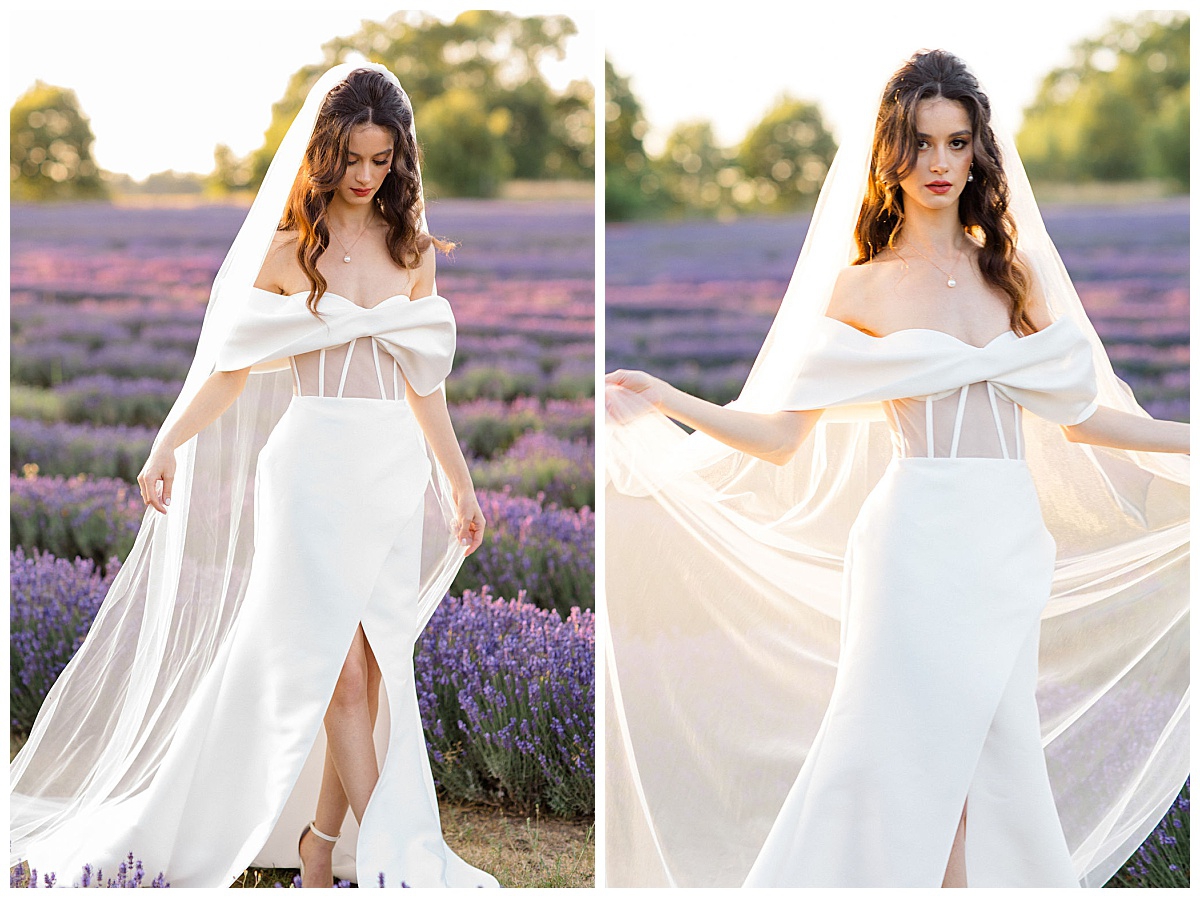 Idea & Photography: Annett Zollfeldt – Fine Art Photography
Wedding dresses: Blush & Bleu Bridal Concept Boutique Dresden
Styling, Hair & Make up: Annett Anders Make up Art
Stationery, Flatlay, Styling Goods & Styling Mat: Marry & Lilo Styling Goods
Jewelry: Jeweler Leicht
Lavender fields: Lausitzer Lavendel – Agrargenossenschaft See