Castle Wedding with royal charm
Feeling like a princess once in a lifetime, once in a lifetime prowling through a castle – at the imposing Bussaco Palace, the dream of a royal wedding between Kate and Adam came true. A day that neither the bride and groom, nor their manageable crowd of guests will ever forget.
"Bussaco Palace was a perfect setting for an intimate wedding with sensorial experiences of living a royal day experience in one of the most majestic palaces in the world." event designer Nikolina from Splendida Weddings said. "The couple and their guests experienced authentic moments while staying at original palace´s suits and enjoying royal gardens for a wedding ceremony."
Speaking of the ceremony. Have you already discovered the unique flower arch? Extraordinary and artistic, it adds a touch of modernity to the historic ambience, blending harmoniously into the well-tended garden landscape!
Just like bride Kate in her stunning Pronovias dress is reminiscent of a princesses of bygone days, radiating emancipated femininity and self-confidence with a touch of stylish transparency.
Stylishly, you can also call the lavishly laid table, which was deliberately arranged by Nikolina from Splendida Weddings in a thoughtfully selected place. "The reception was held at the terrace with unique architectural details creating the most romantic atmosphere. The experience continued with a delicious seven course royal menu and classical live music for all senses. Hand calligraphed paper goods with illustration of the palace by Lenka Calligraphy complemented the whole scenery perfectly."
To be honest, we envy Kate and Adam a little bit for this fairytale experience. But thanks to the great work of Vanessa and Ivo, the photographers of Momento Cativo, we can review at least a fraction of this soulful wedding.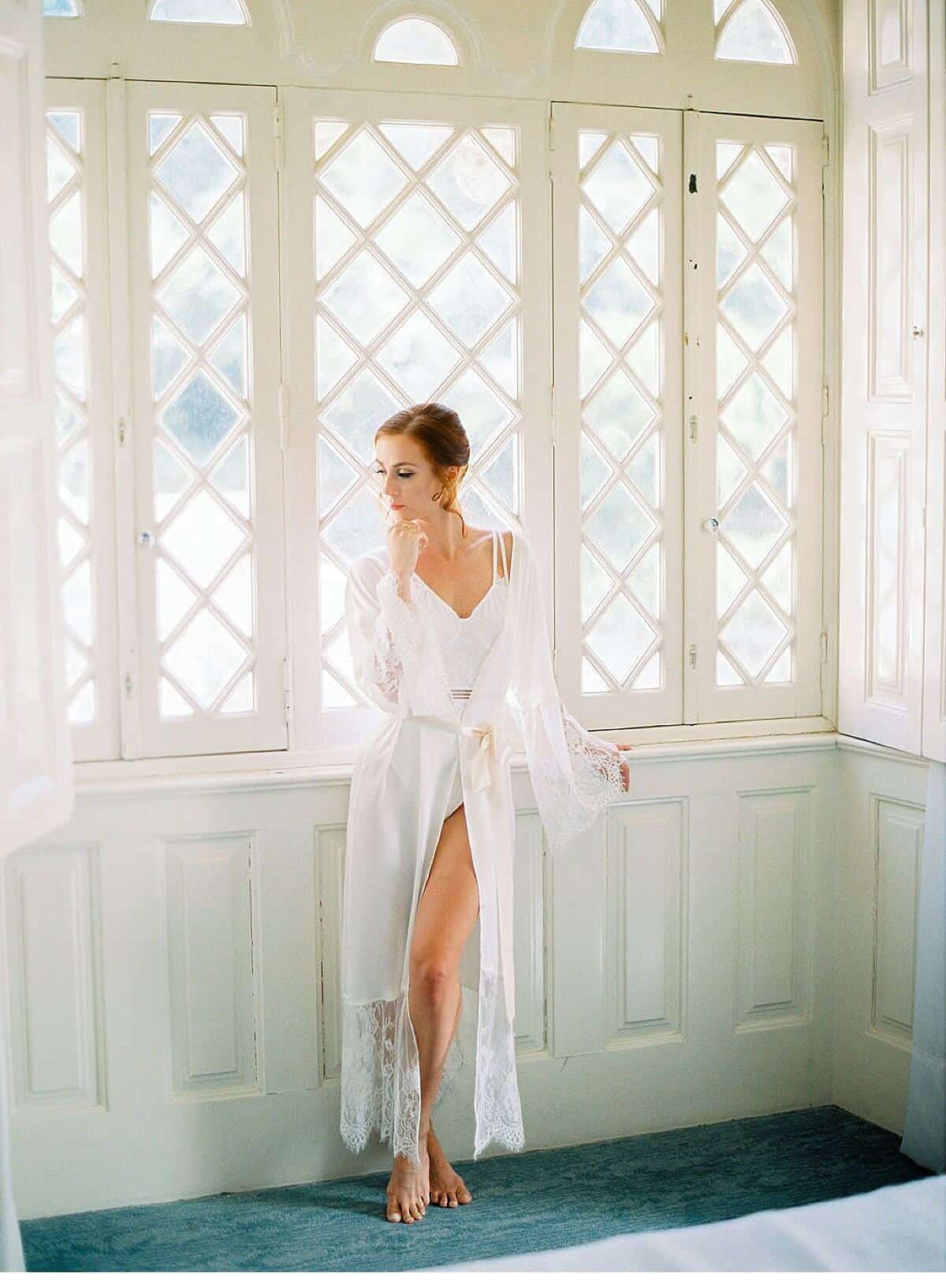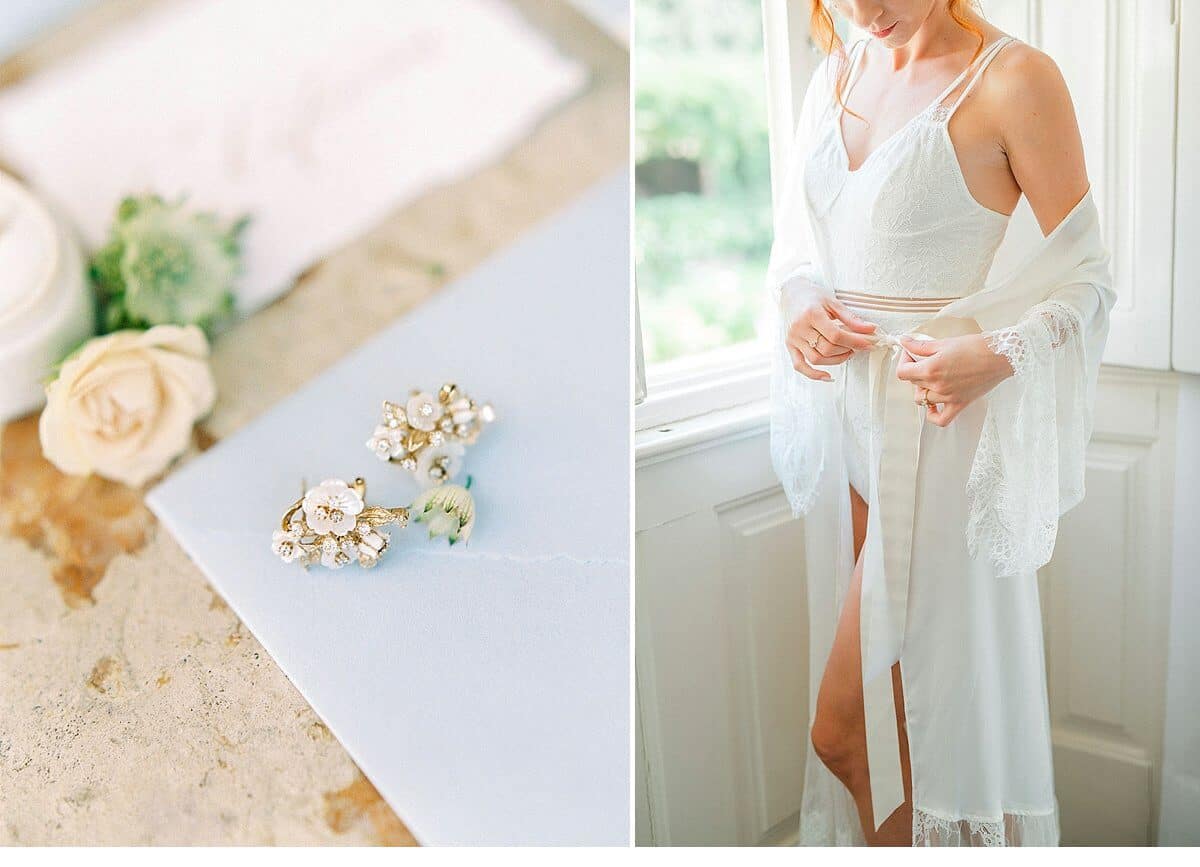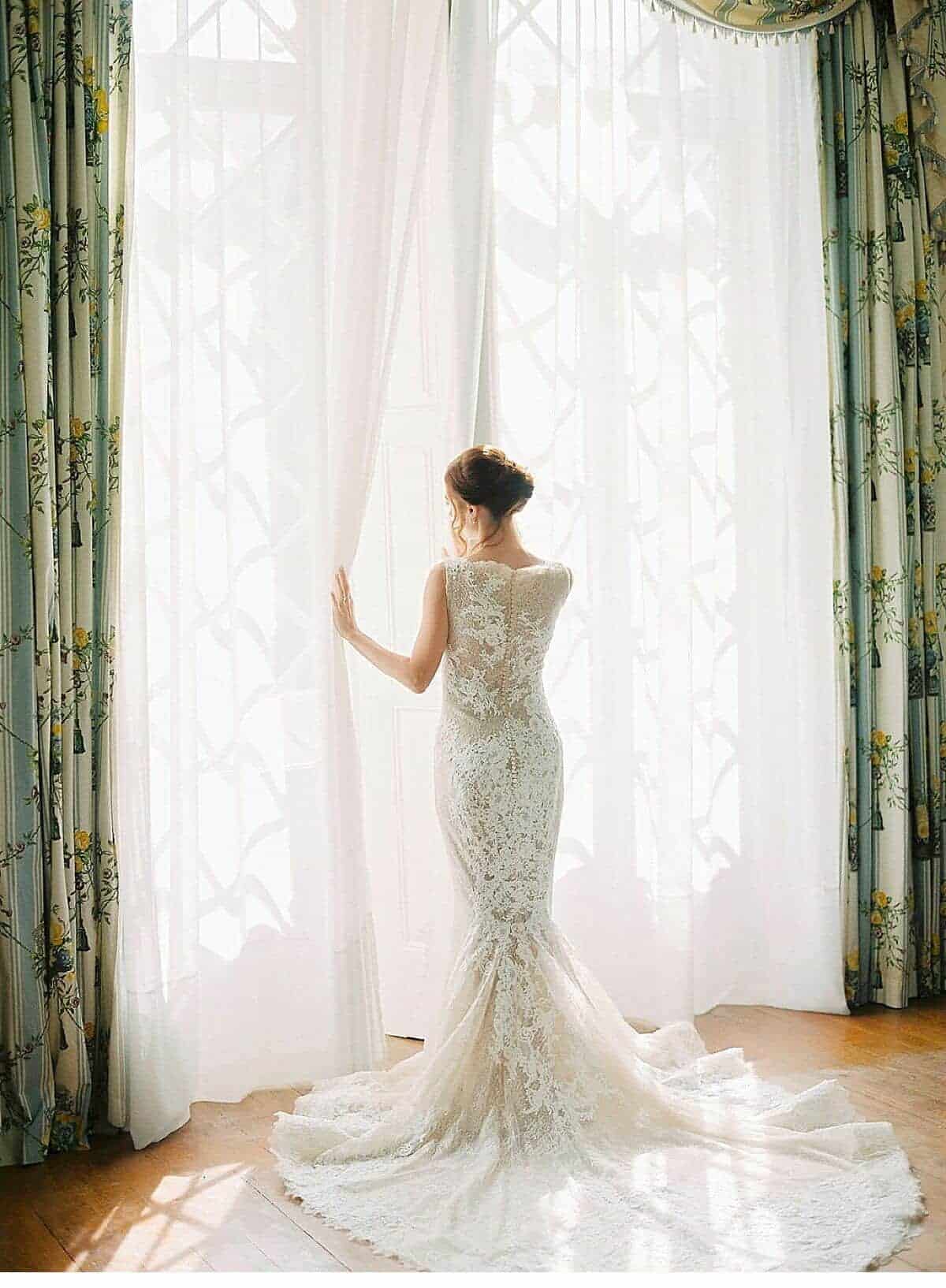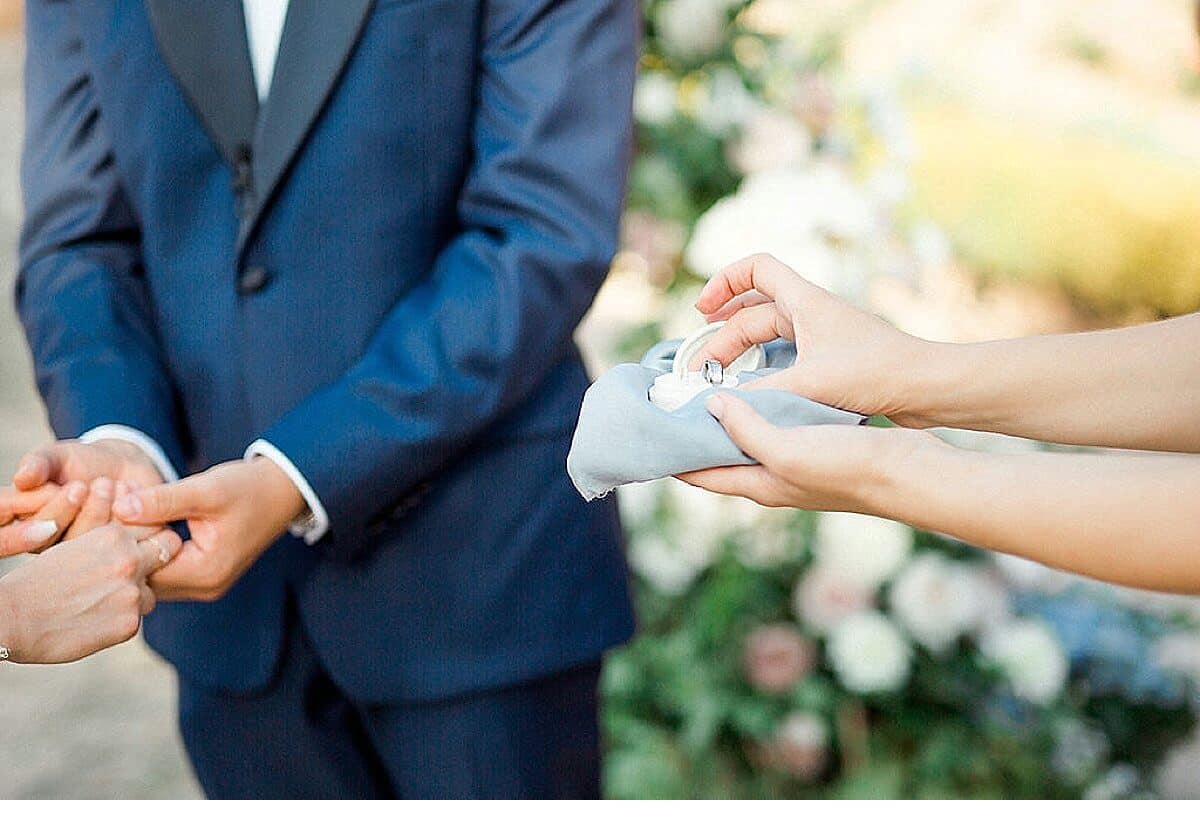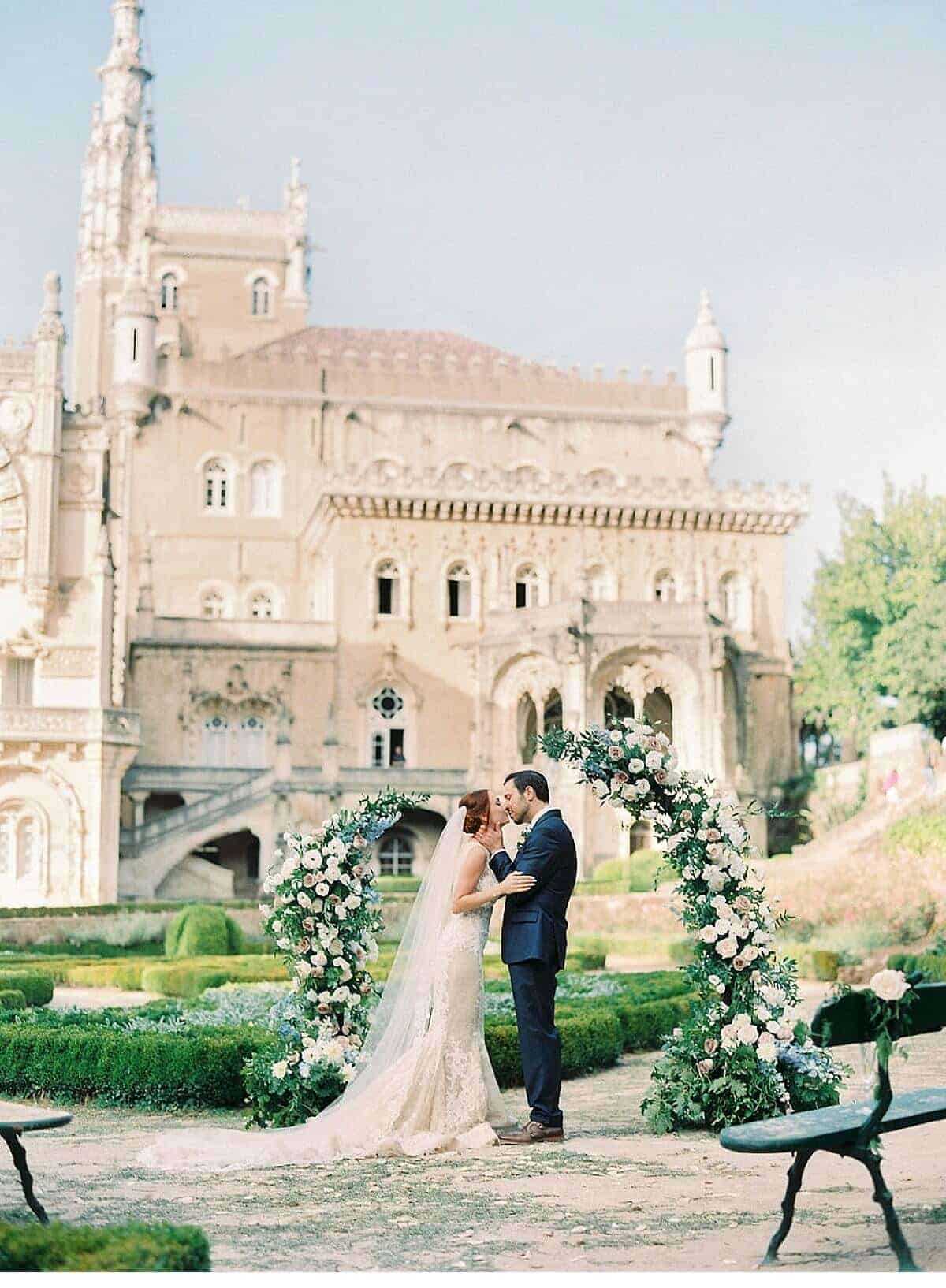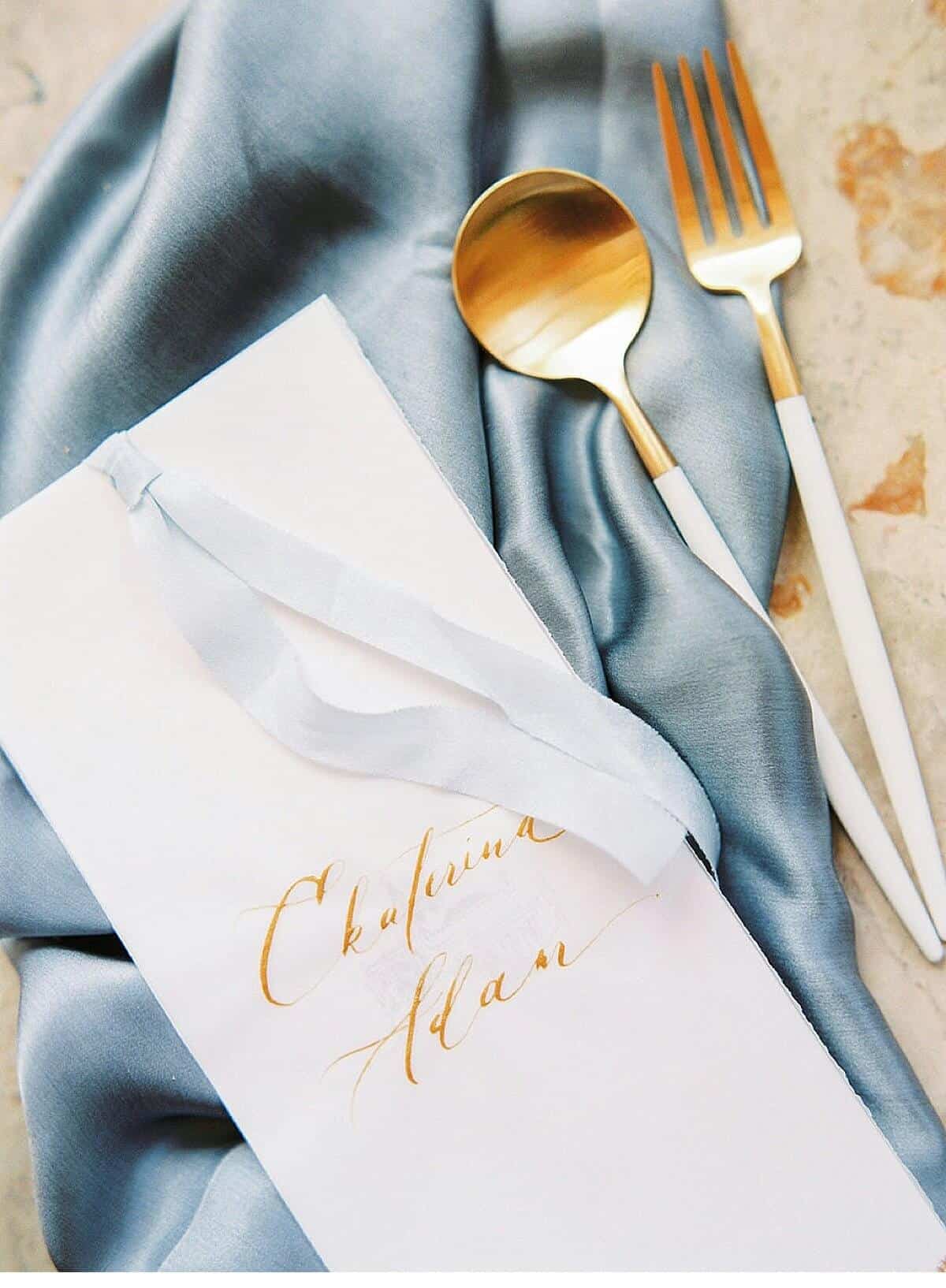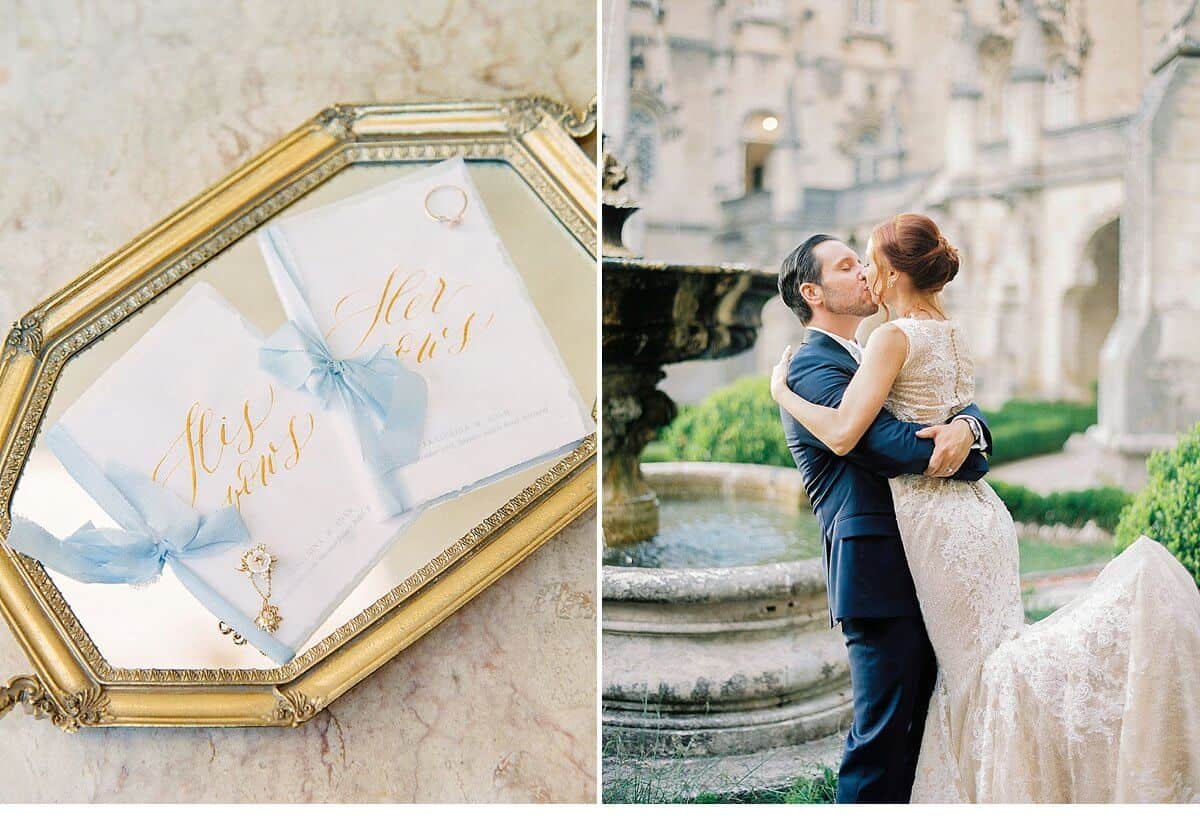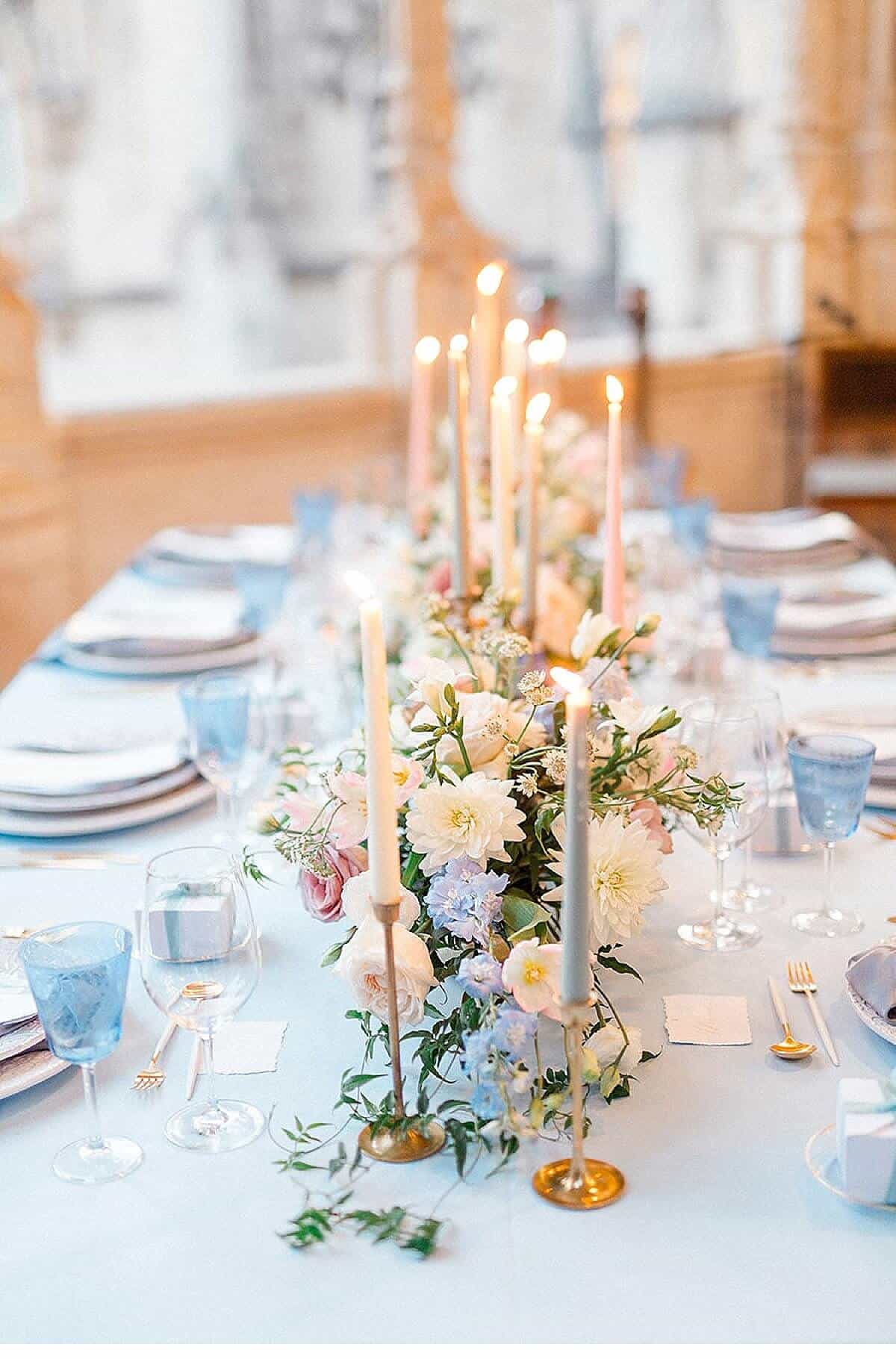 PHOTOGRAPHER: Momento Cativo
WEDDING PLANNING, DESIGN & STYLING: Splendida Weddings 
VENUE & CATERING: Hotel Palacio Bussaco 
VIDEOGRAPHY: Hugo Sousa Films 
CALLIGRAPHY & STATIONERY: Lenka Calligraphy 
WEDDING RIBBONS: Pom Pom blossom 
SILK NAPKINS: Seidenband
WEDDING DRESS: Pronovias
WEDDING SHOES: Jimmy Choo
MAKE-UP: Carla
HAIR: Alexandra Silva
CAR: Velho & Lenca classic car