Claire Pettibone Collection for Bella Belle Shoes
Have you heard about the new Claire Pettibone for Bella Belle Shoes ? No? Then look forward to what happens when two of the biggest bridal fashion designers get together.
Designer Claire Pettibone is known for her exclusive wedding dresses, precious veils and seductive lingerie. In this particular collection, she focused exclusively on what brides wear underneath and designed a range of charming bridal shoes for the also worldwide popular bridal shoe label Bella Belle Shoes.
And because each of the new models is a true work of art in its own, they were staged as elaborate still lives during a lavish shoot with photographer Tanja Kibogo. Next to fresh fruits and magnificent flowers each pair became the center of attention.
"Peony & Plum was the floral artist behind the lush, colorful florals climbing up the furniture and spilling out of drawers. Our bride becomes part of the scene in the soft blush Flora heels and Lucinda gown. Meanwhile, the delicate shoes seem to grow from nature as if Spring has taken over!" picture artist Tanja explains.
"The classic elements of an old-world floral masterpiece with fruits and an antique album are a fitting accompaniment for the Giselle shoe and the new Victorianna wedding dress from Claire's Timeless collection. French lace and silk ribbon bows accent the classic pump with a modern touch. The Freya shoe has just a touch of blue, and paired beautifully with the pale blue silk lining the Eloise gown."
And so, for every shoe design, a new still life was staged. Colors, materials and patterns mirrored those of the respective model and served as the perfect setting for the filigree protagonists.
"What would a butterfly be attracted to?" the team thought. "A beautiful garden of course! Fresh branches of tangerines and the intoxicating scent of lilies and English roses were arranged in a setting for the Mariposa shoe. Colorful butterflies adorn this pretty pair, and a sweet set of lingerie blooms with rose colored flowers."
As you can see, nothing was left to chance, which was rewarded with a great result. Photographer Tanja Kibogo  also enthuses about this unique experience: "Blending the ancient with the new, crossing cultures and finding inspiration in nature and art, it was truly a creative collaboration with our amazing team of creative women!"
If you want to know how Tanja perpetuated this collaboration, then come and take a look at her wonderful picture gallery with us!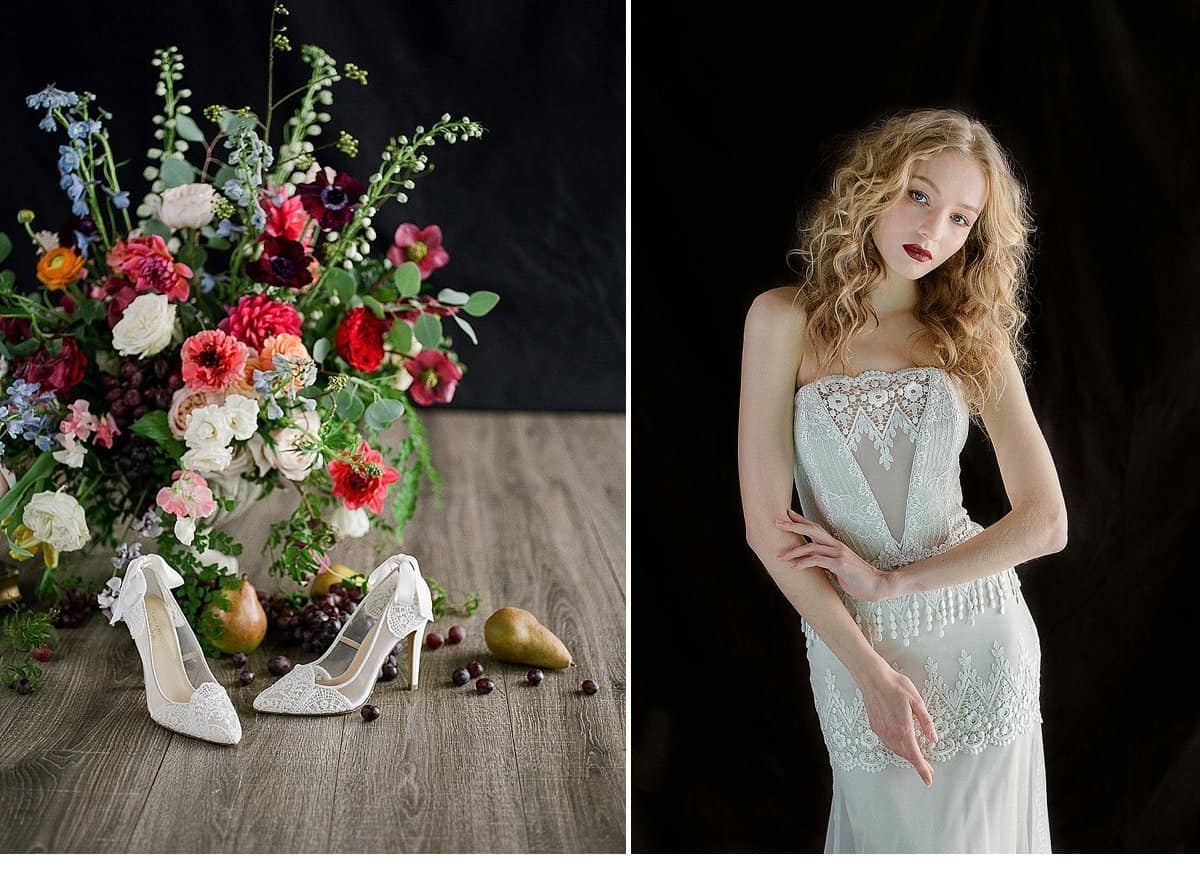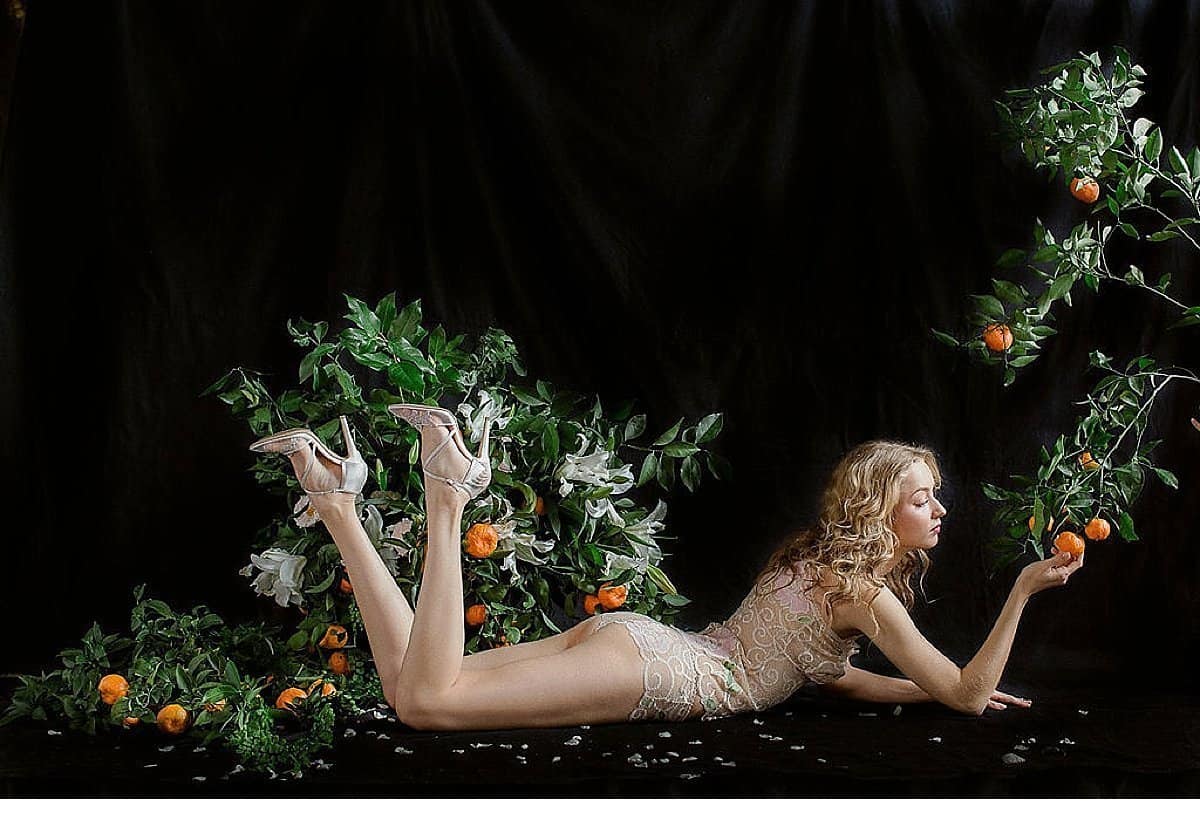 Photography: Tanja Kibogo 
Floral Design: Peony & Plum 
Hair & Makeup: Kristene Bernard 
Styling Assistant: Rachel Johnson
Shoes: Claire Pettibone for Bella Belle Shoes
Dresses: Claire Pettibone
Hair Accessories: Twigs & Honey 
Lingerie & Veils: Claire Pettibone 
Film Scans: Photovisionprints