Claude Monet Wedding Inspirations
Claude Monet, the epitome of Impressionism, painted nature in expressive, atmsopheric moods. His mother-of-pearl shimmering water lilies and a Japanese wooden bridge were always motifs for the famous artist. Bright colors, reflections of water and light and shadow reflections fascinate the viewer.
Inspired by his artwork, Jess McTaggart of Pink Champagne Events created together with photographer Sarah Porter and a dedicated team a concept for individual artistic interpretation & freedom.
Just like Monet saw and painted his water lily pond from different perspectives at different times of the day, the team had the idea to create his individual artistic interpretation of visual art.
The team told: "We worked with a fantastic palette of cloud blue, sage green, cream, lavender and gold. Each of these colors ties in with Monet's artwork and represents sky, water, water lily leaves, clouds, flowers and pond reflections.
From water (represented by the table) to the bridge (elaborate floral installations by Emily Rose Florals ), we tried to reproduce Impressionism by using several textiles, incorporating color in the smallest space and concentrating on natural light and its movement throughout the room.
As a bow to the old world charm and sophistication for which France and its artists are known, we combined a delicate lace dress with a floor-length blush veil by Martina Liana with a delicate headpiece. To give it all a modern flair and touch, our graceful model was adorned with a lace bomber jacket and glamorous water lily shaped earrings. "
In this detail-loving shooting, such an incredible variety of inspirations can be found, which are now to be discovered in the unique pictures of Sarah Porter.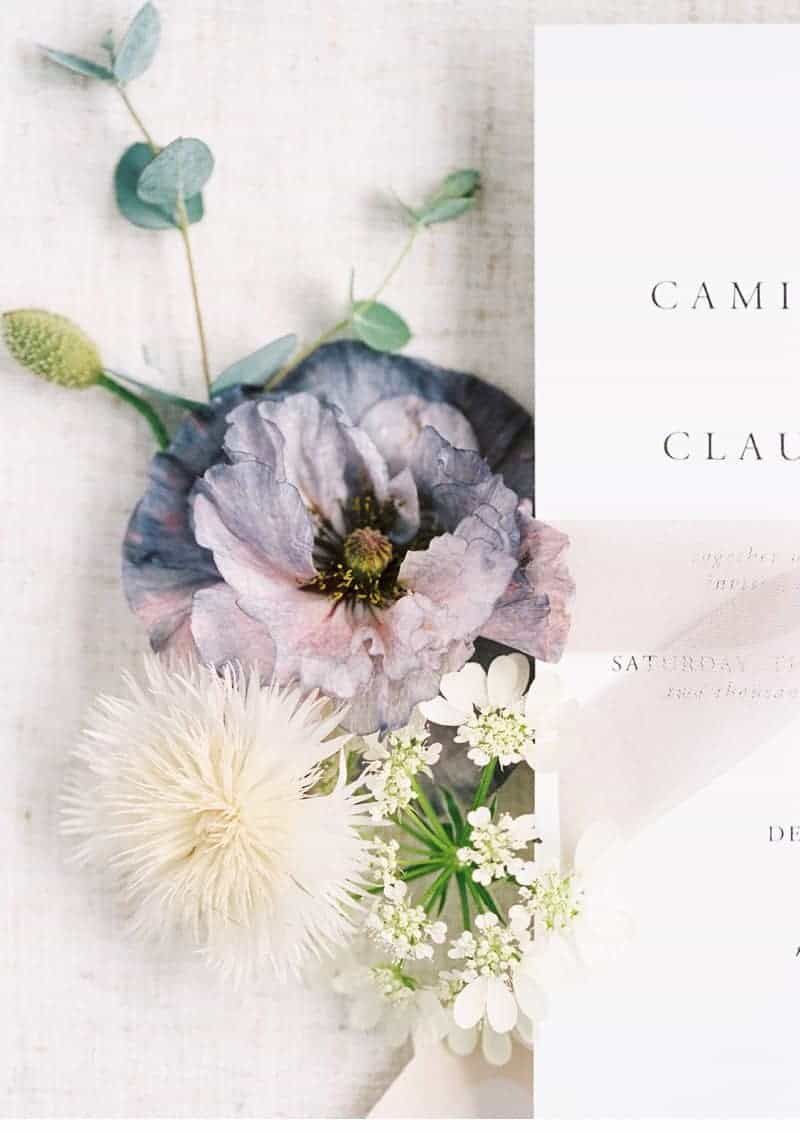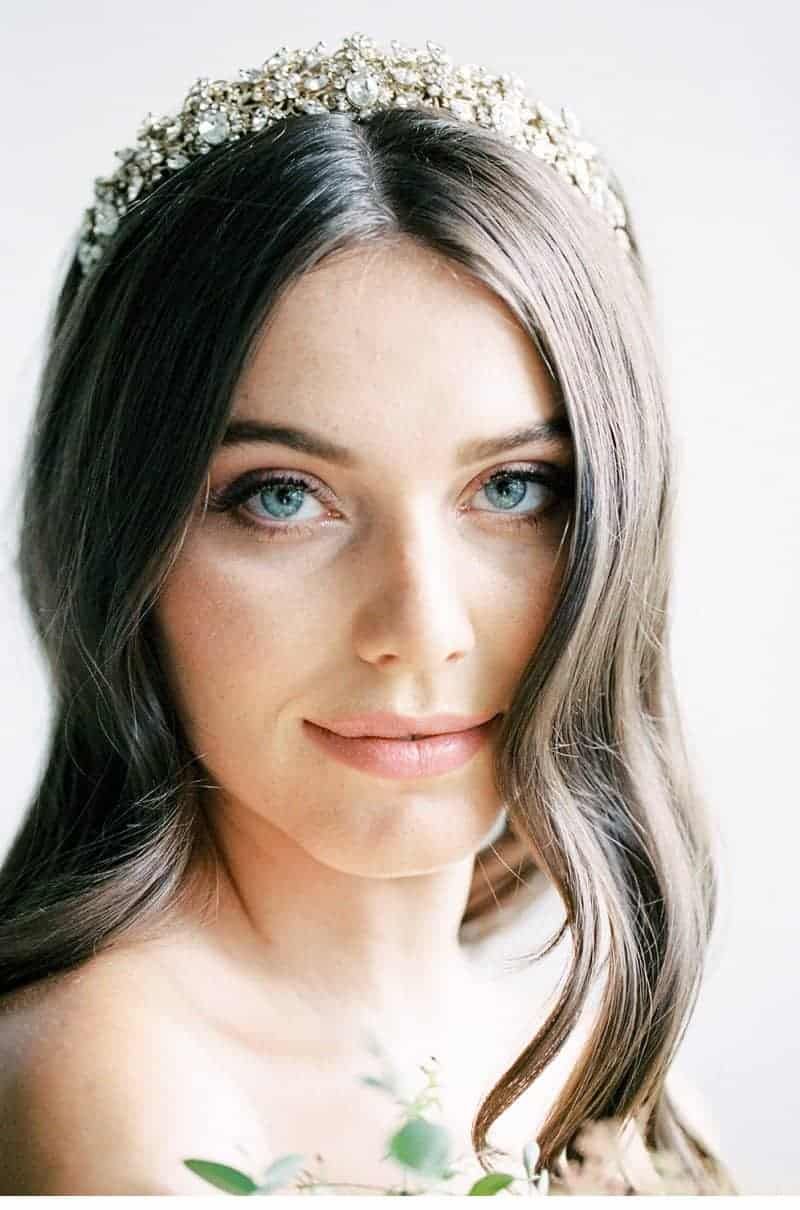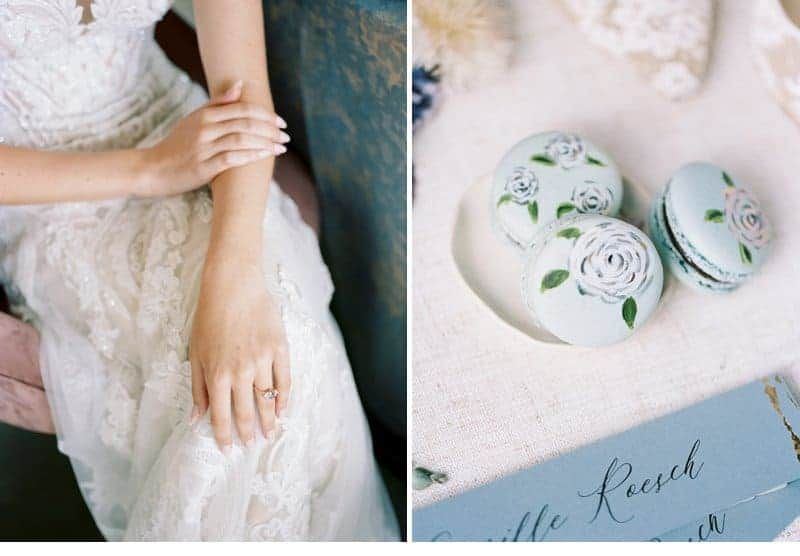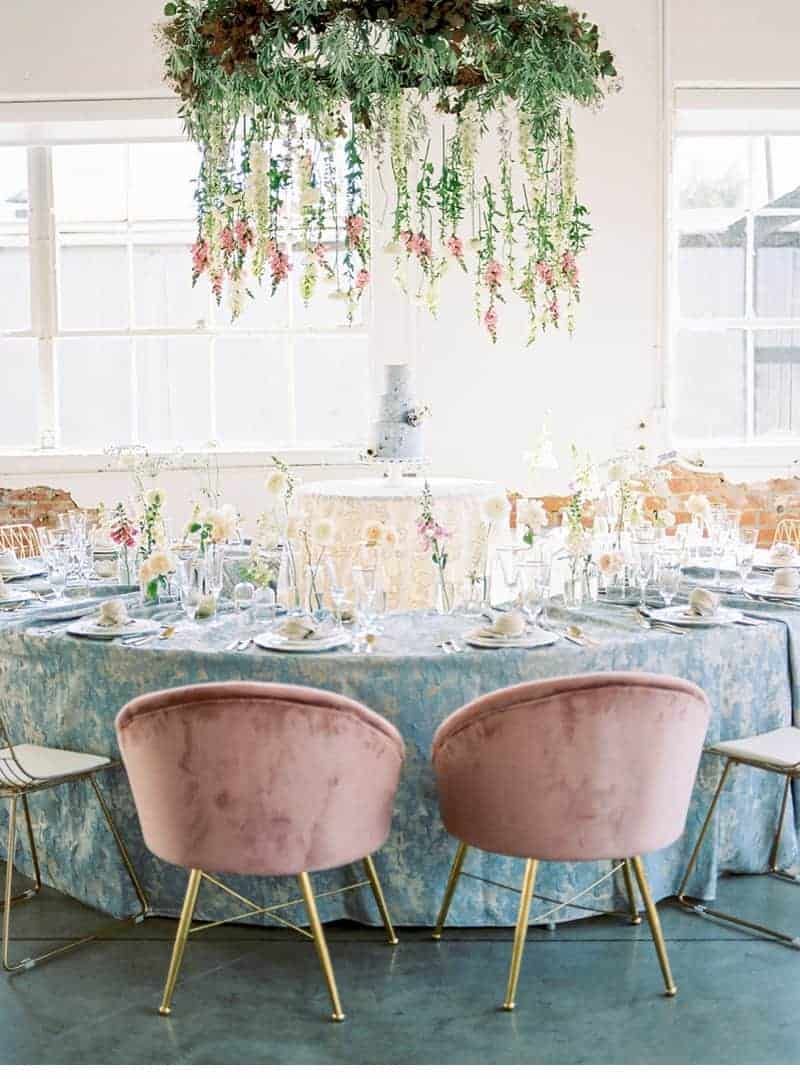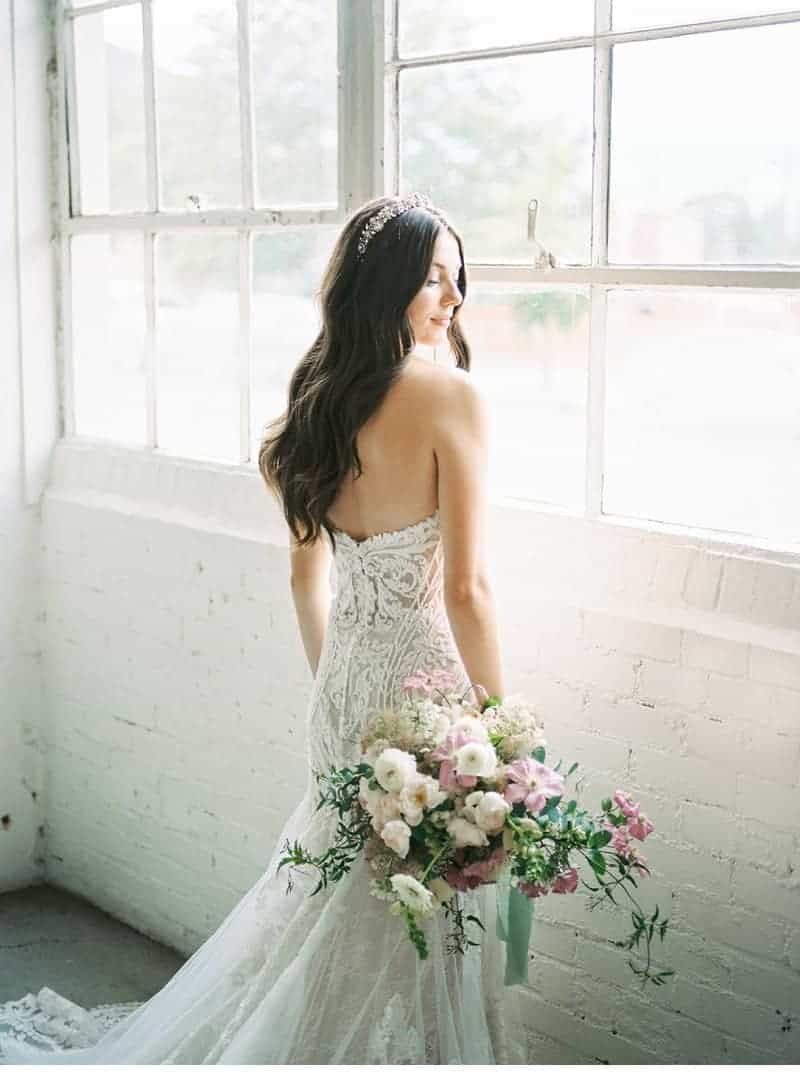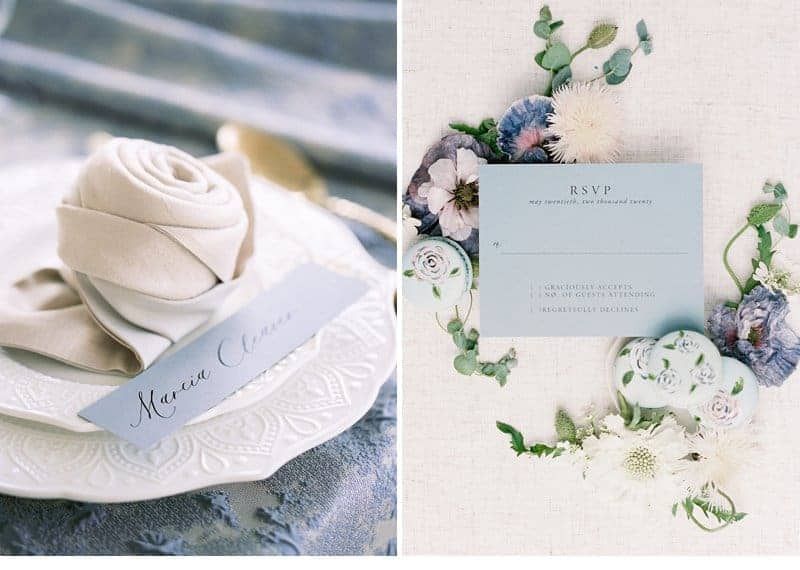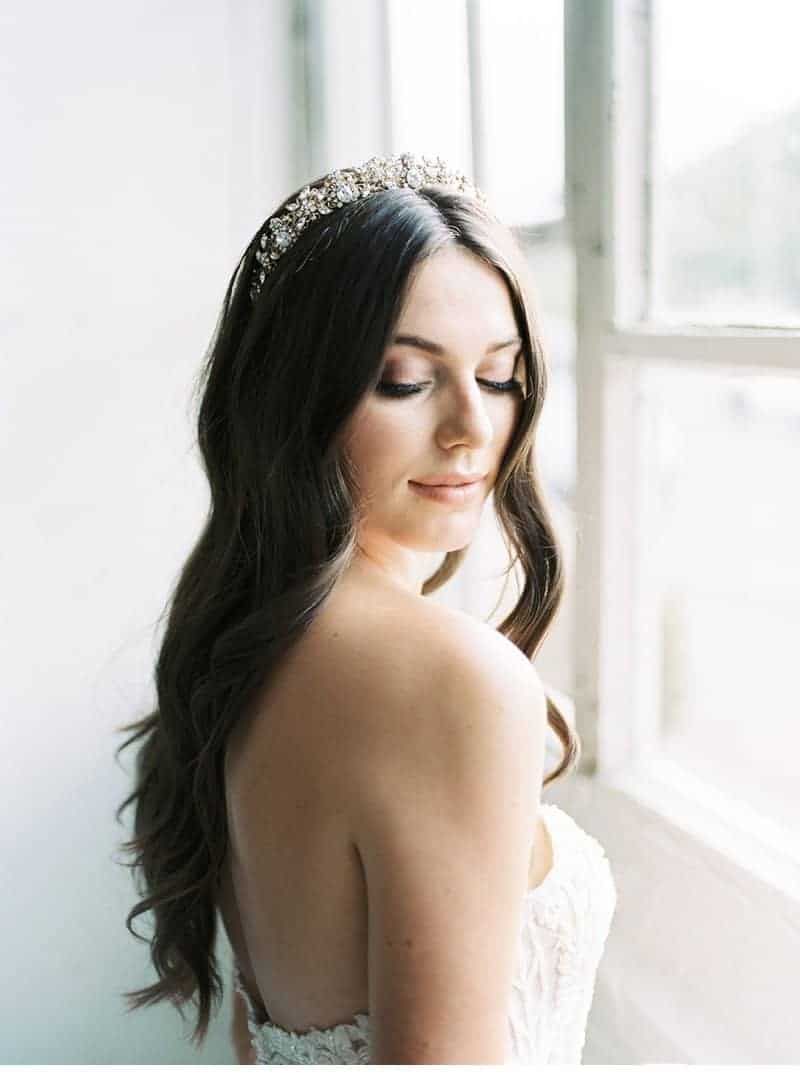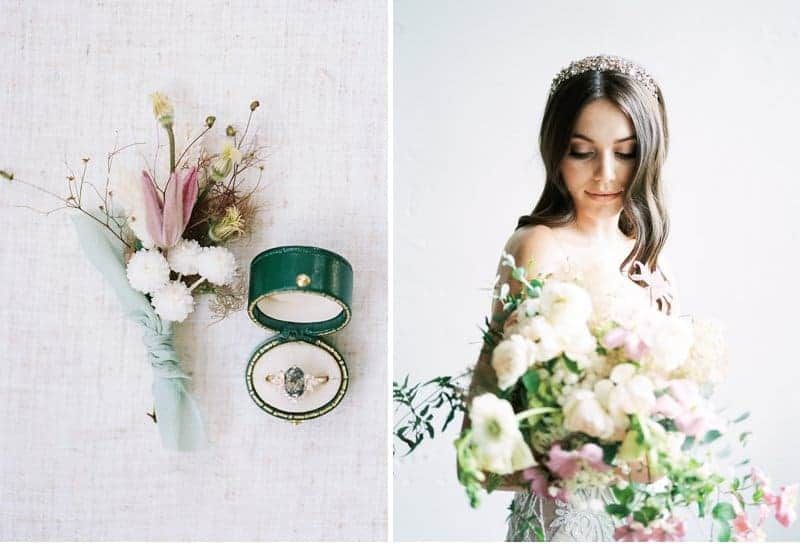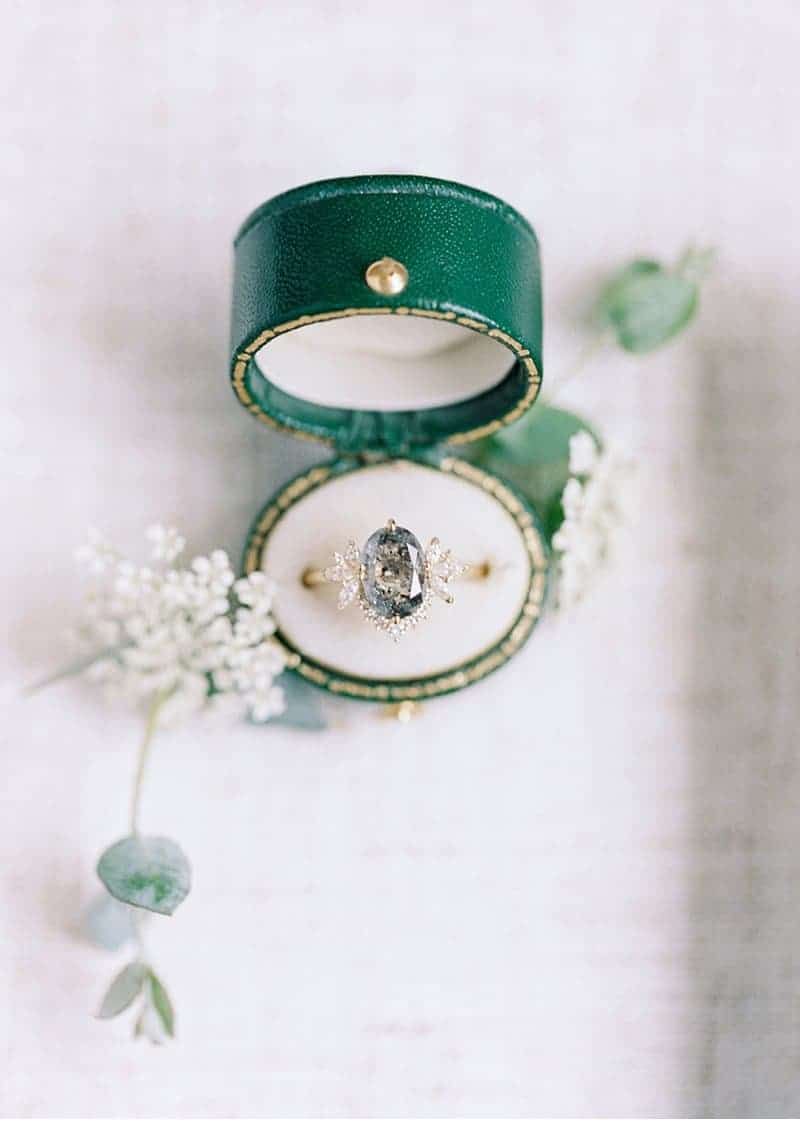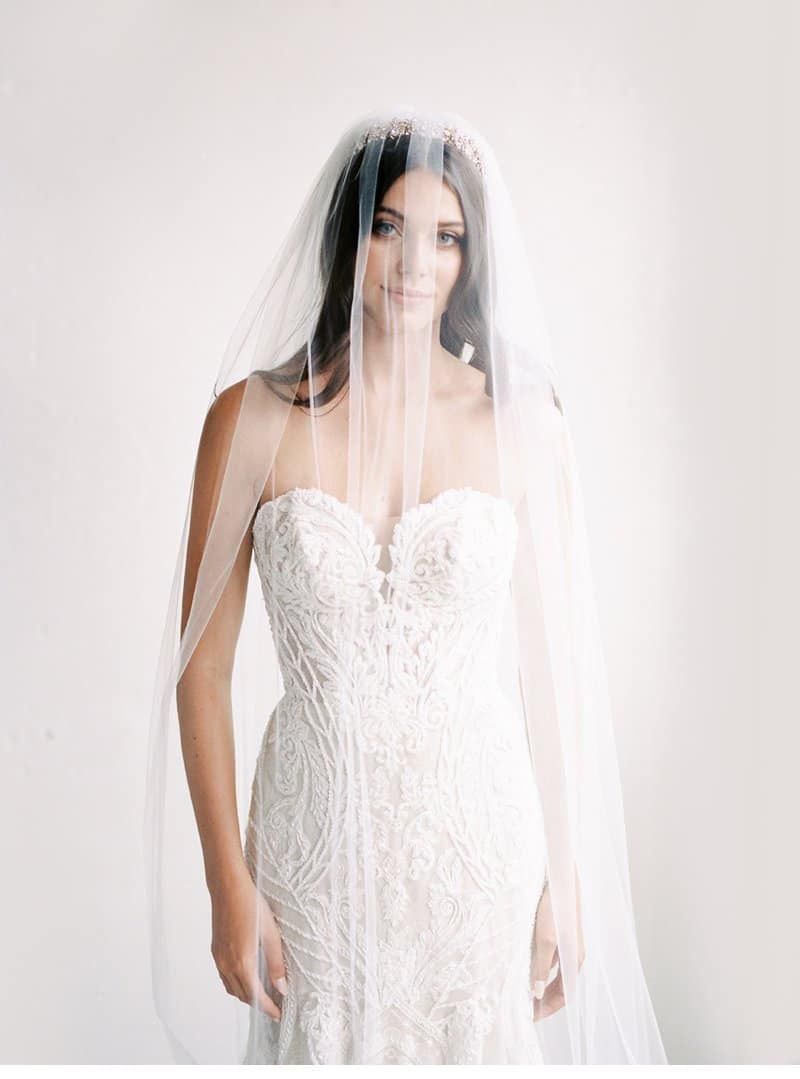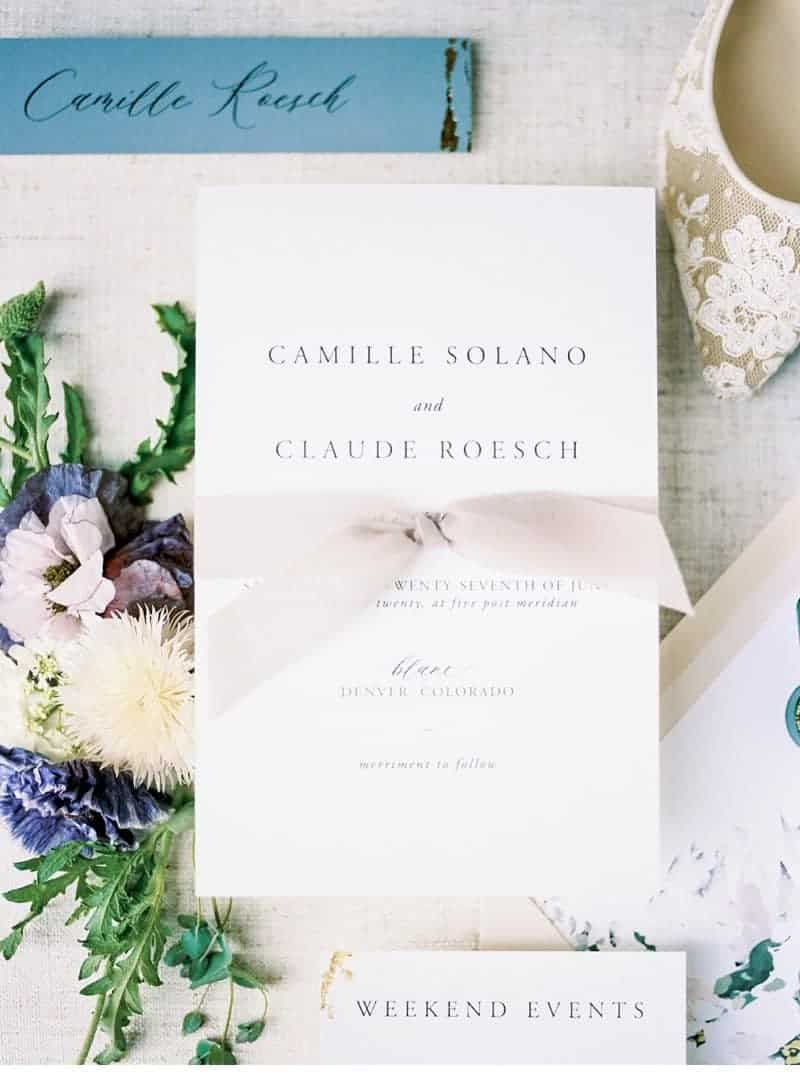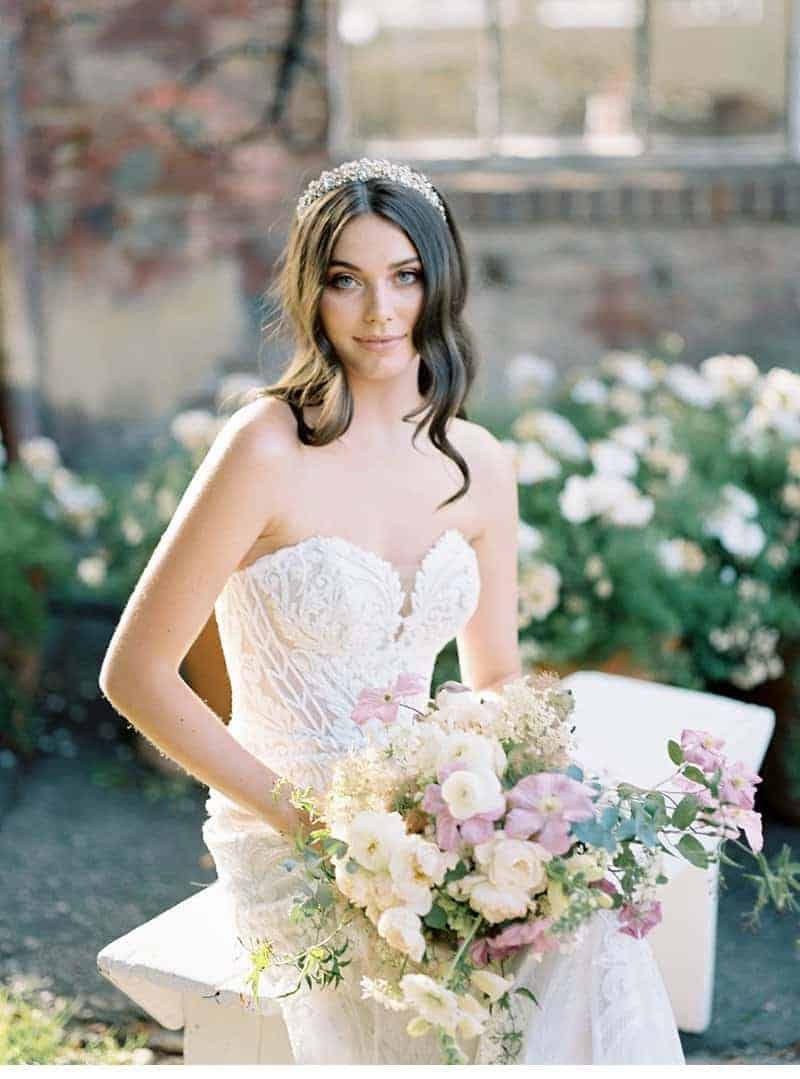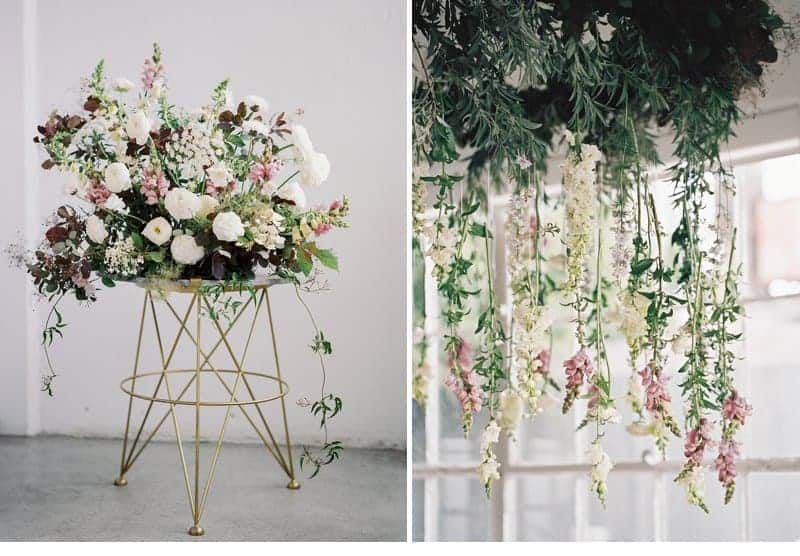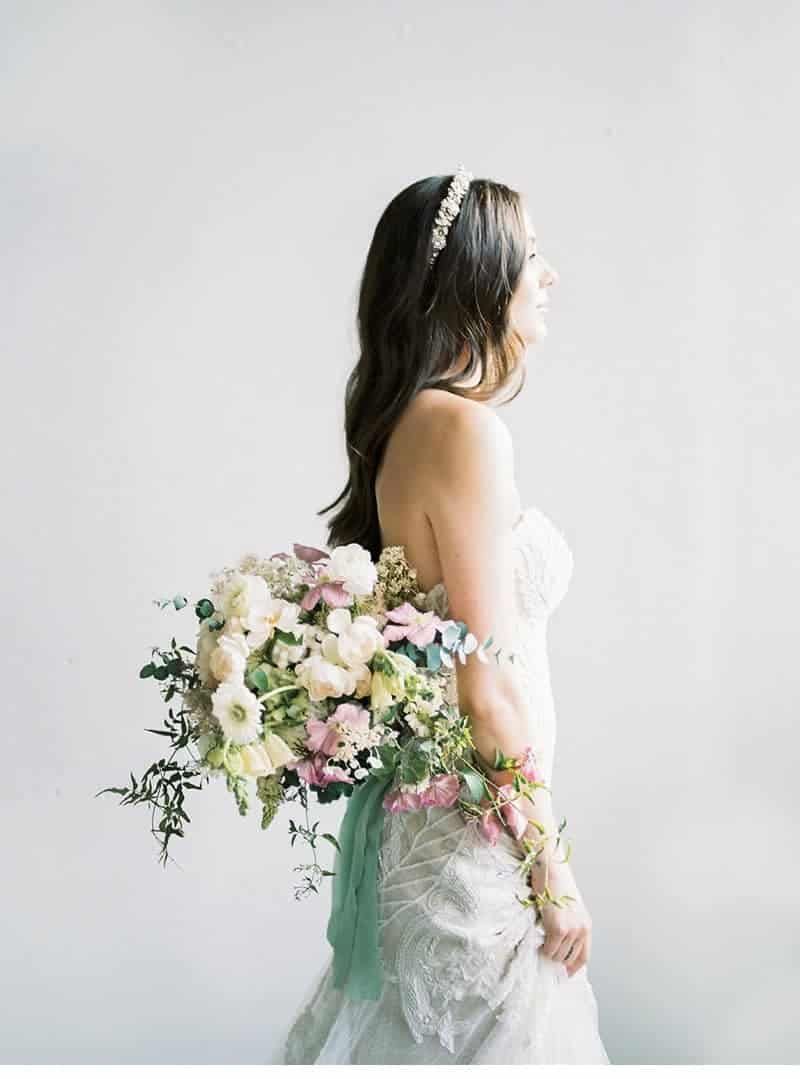 Photography: Sarah Porter Photography
Shoot Planning + Design: Jess McTaggart with Pink Champagne Events
Cinematography: Cat Lemus with Lemus Studios 
Floral Design: Emily Rose with Emily Rose Florals 
Venue: Blanc Denver 
Table Linens + Napkins: Kara Delay with Nuage Designs 
Tables, Tabletop Rentals, Lounge Set, Chairs: Colorado Party Rentals Stationery: Cristy Fernandez with Lucky Onion
Cake: Jen Essex with Ruby Jean Patisserie 
Hair + Makeup: Cassandra Garza with Candelaria Beauty 
Gown: Martina Liana by The Bridal Collection
Monet Water Lilies Earrings: Anne with Hoof & Arrow Etsy Shop 
Jewelry (Ring):Sarah O. Jewelry
Shoes: Jimmy Choo 
Model: Christine Marchant