Coastal Elopement from the Black Sea
Rugged cliffs, foaming sea and deserted beaches along the coast of the Black Sea symbolize pure drama.
While the captivating backdrop of Bulgaria provided the perfect setting, the extravagant wedding dress by Sarah Hirsch was the epitome of lightness and temperament for this magical elopement.
The bouquet of Nea Flower Shop is beautifully feminine and romantic and complements the dreamy look of the bride. The stationery has been carefully hand-written by Ellie Anngelova and with its torn edges blends in beautifully with the surrounding natural landscape.
The table is elaborately decorated with coral-colored details and forms an impressive contrast to the barren landscape. The sound of the waves plays a familiar melody that the couple in love enjoy to the fullest as they gaze across the glittering surface of the ocean.
We were already captivated by the great pictures of the photo artist Radostina Boseva at first sight. We sink deeper and deeper into her gallery until we can hear the sea rushing and feel the cool wind.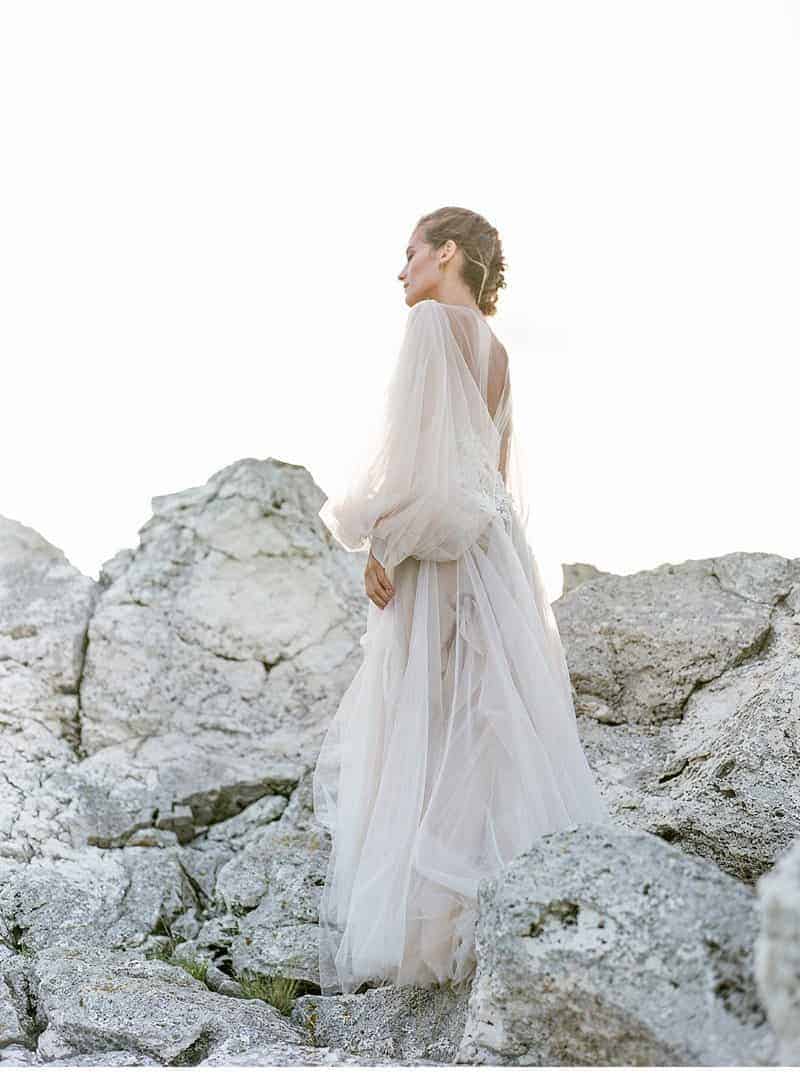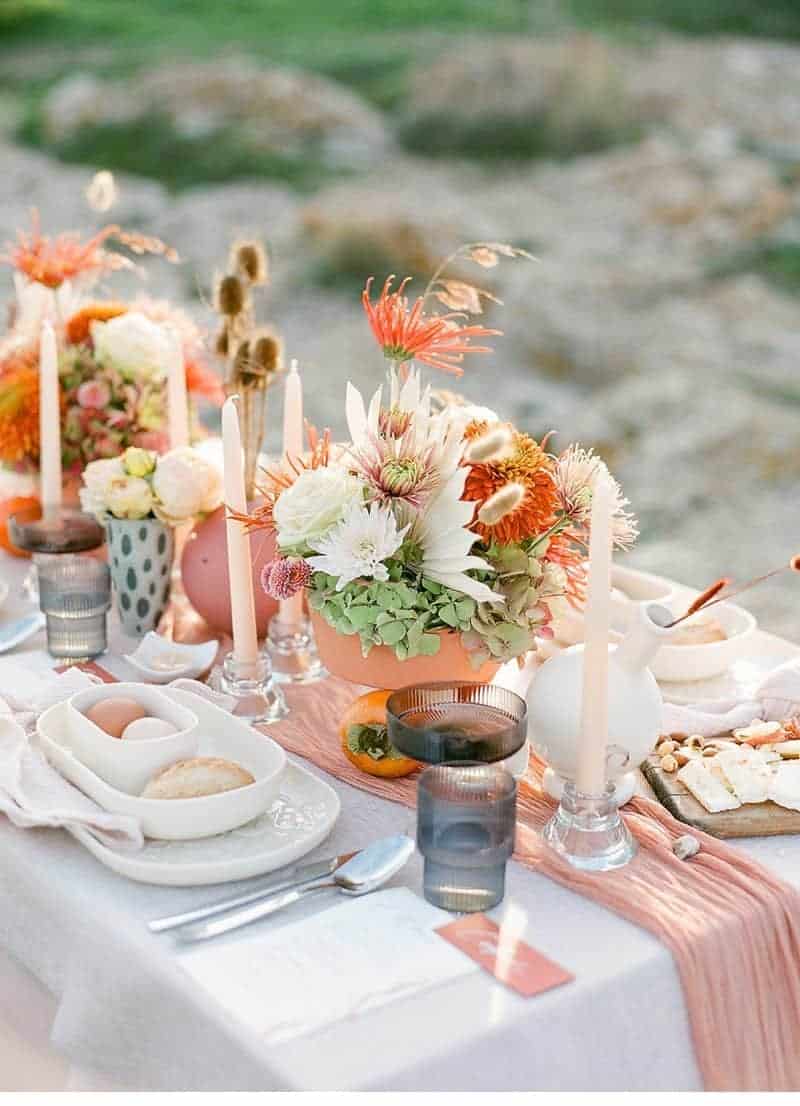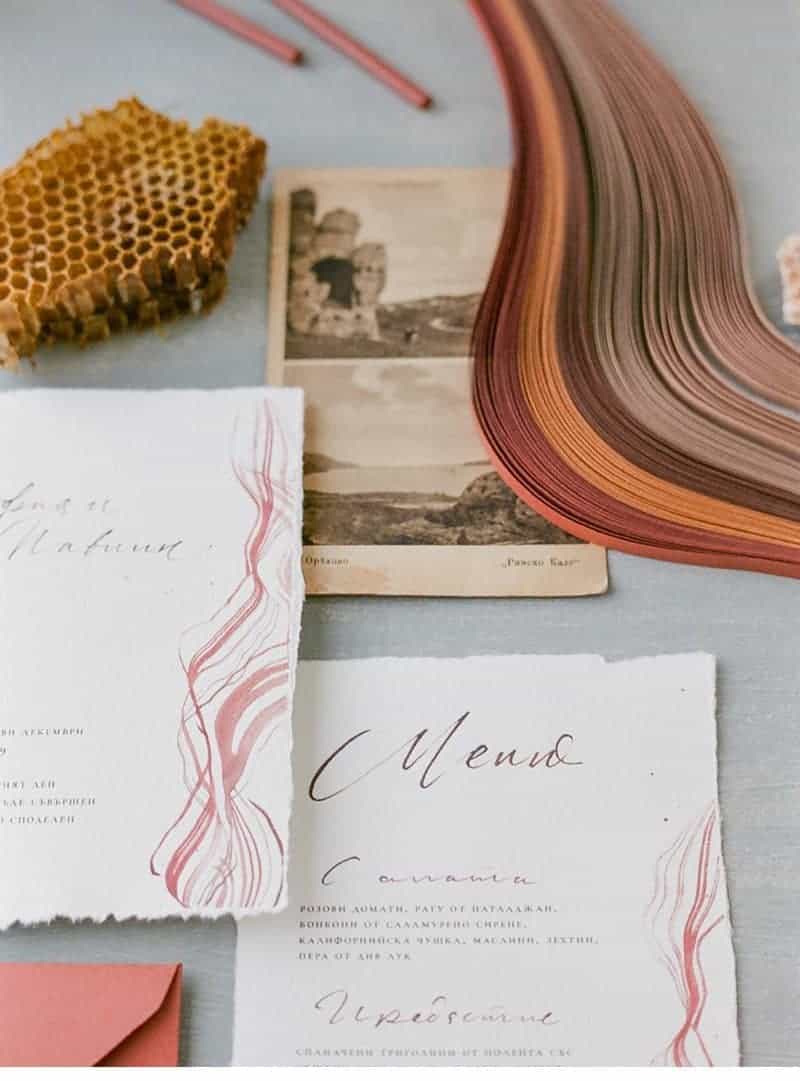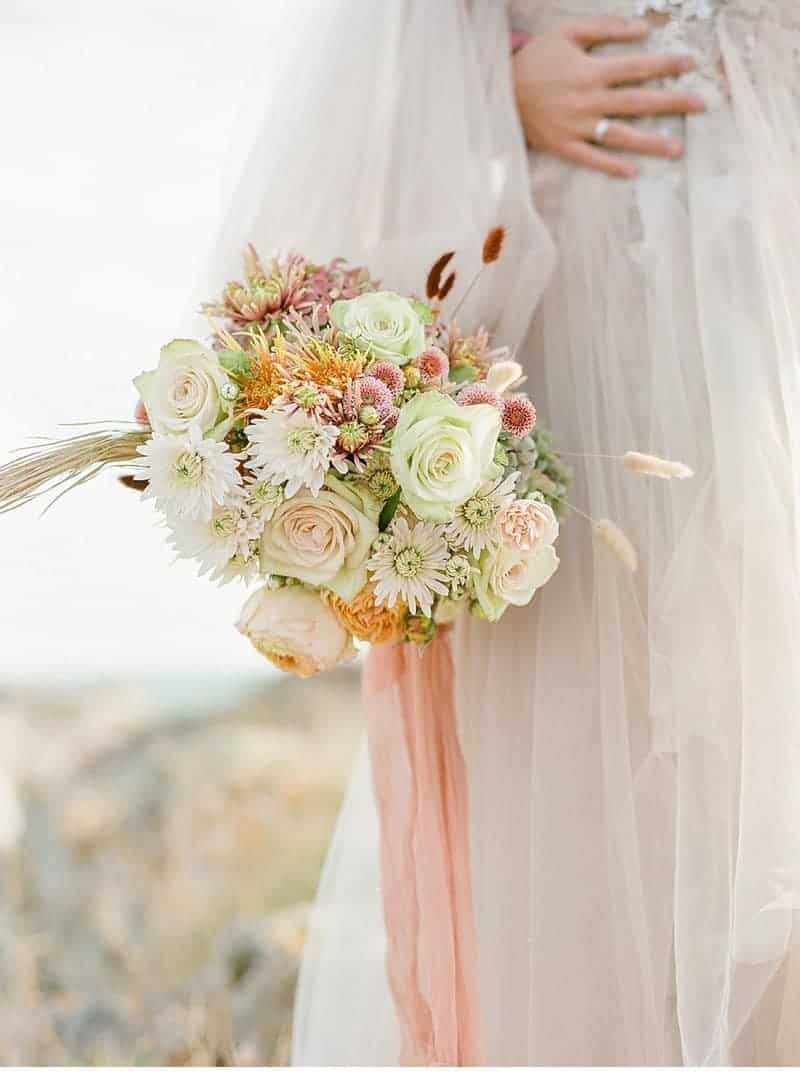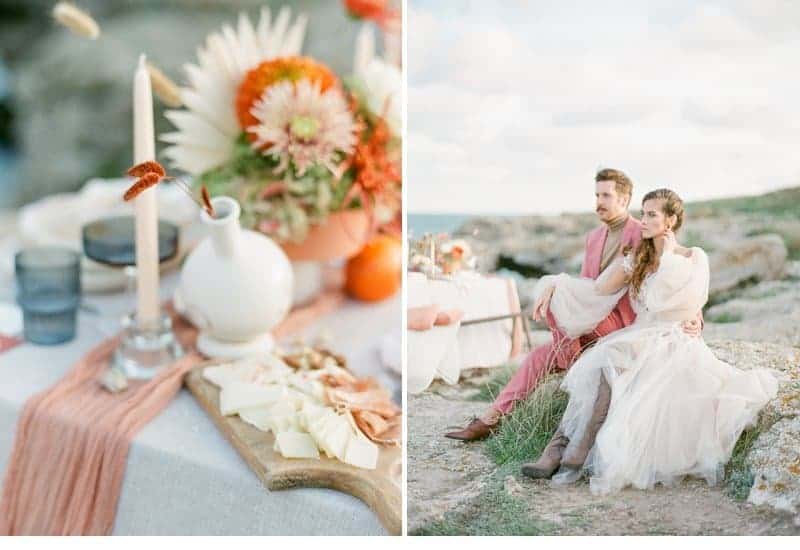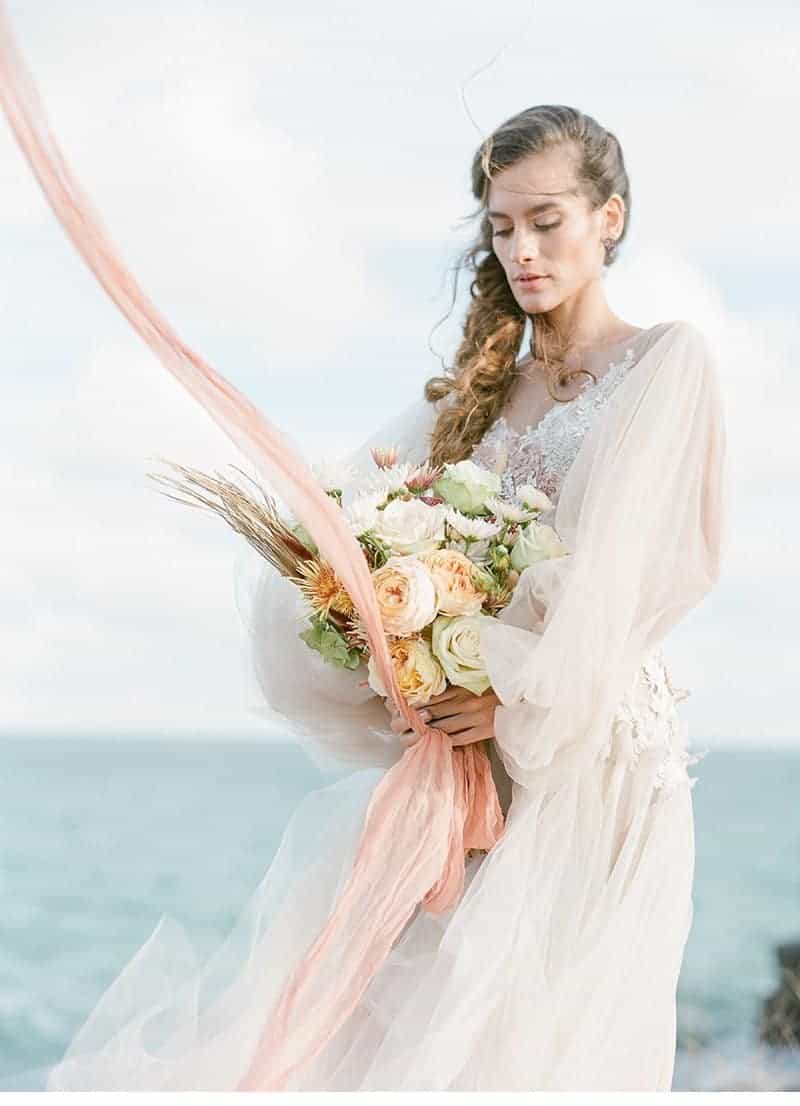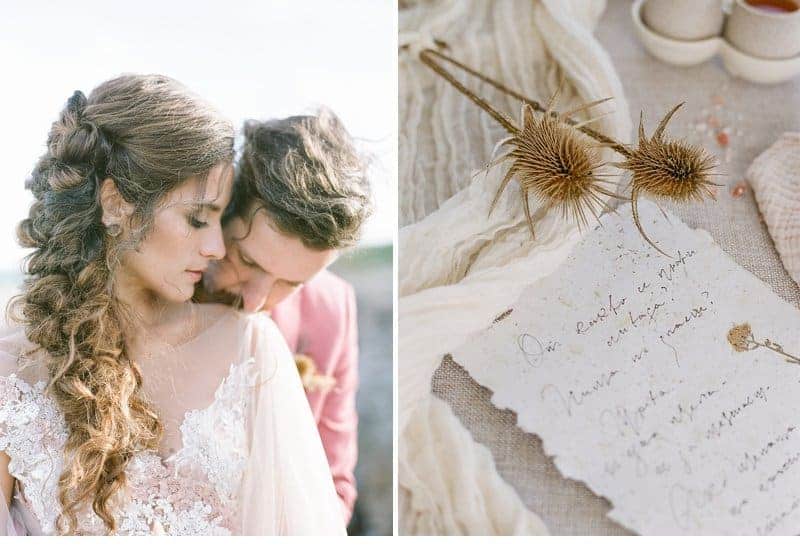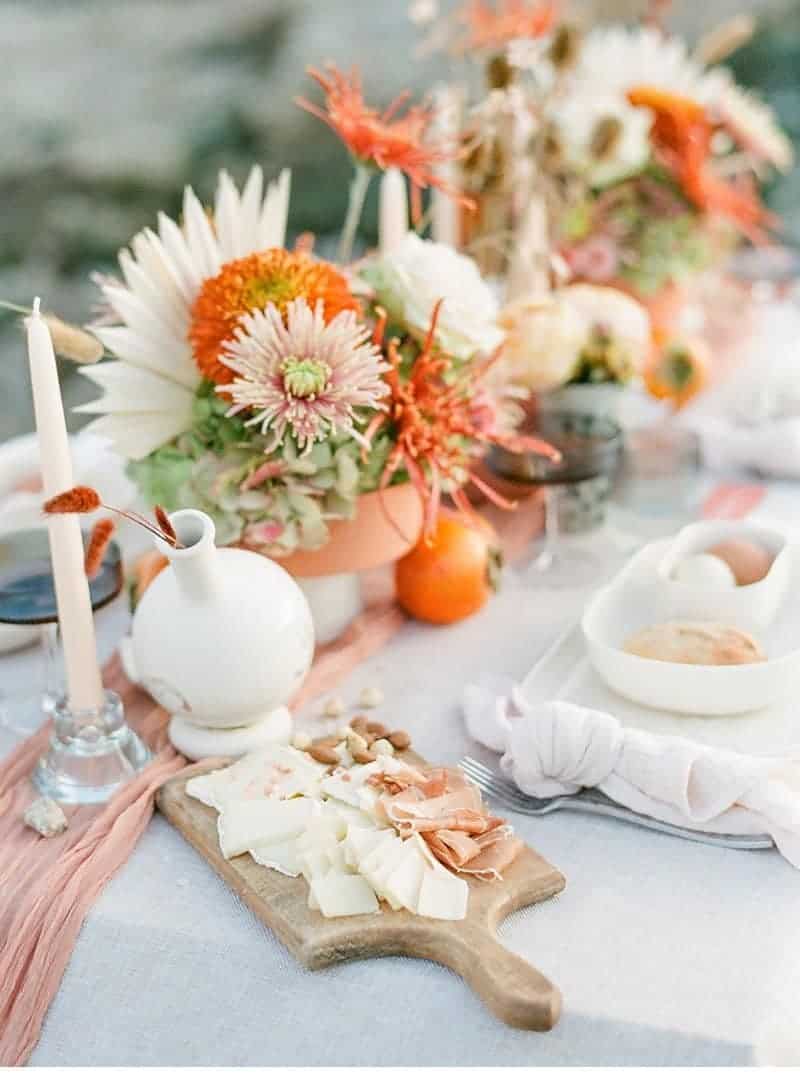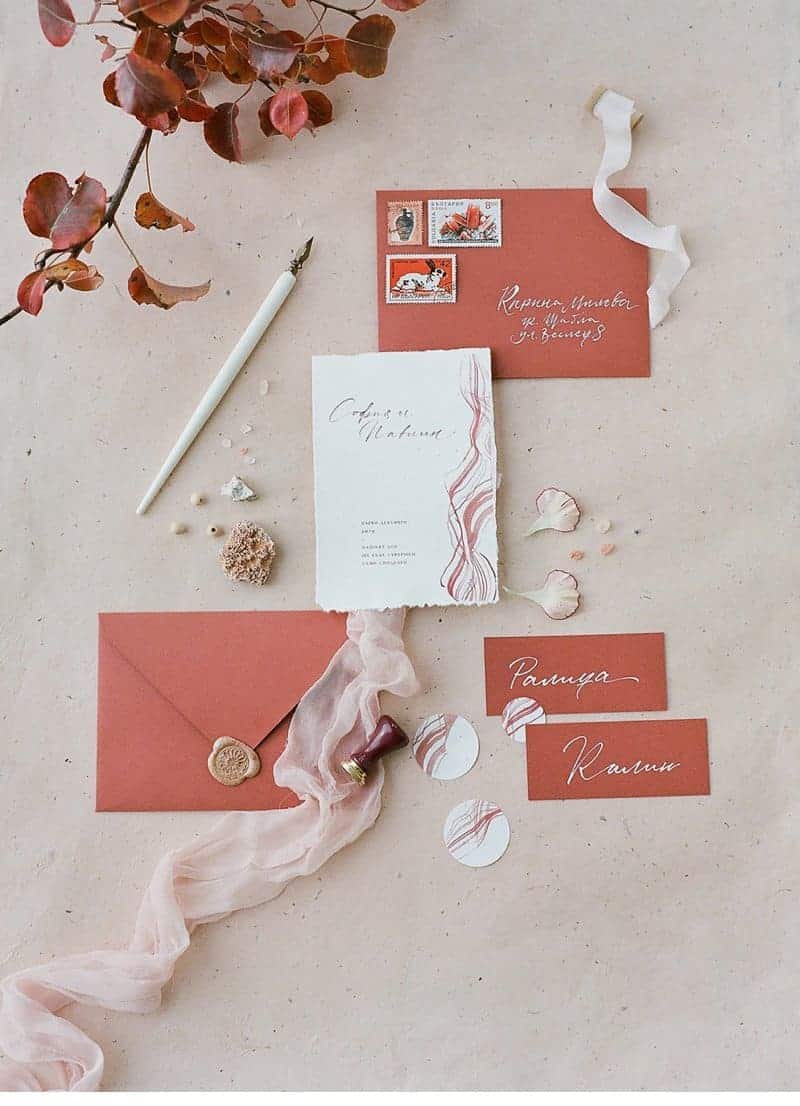 Georgi Hristov
 Sarah Hirsch
 Studio Intimno
Bozhena Yotsova
 Ellie Anngelova
 Artefakti
 Party Crush Studio
 Jelanie Shop
 Tochka & Tochka
 Zara
 East Cost Casting Agency
 Richard Photo Lab