Cold Beauty
"The cool and romantic season, fall, in all its glory, inspired me to this Cold Beauty bridal shoot. I wanted to show that even this wonderfully fresh season has a special charm and its own understanding of beauty."With these dreamy, subtle words, wedding designer Hannelore Cotutiu of Divine Vow gets us right in the right mood for a breathtaking picture world.
A world that revolves around harmony with nature and pure joie de vivre. A world that can shine bright without much light and color. A world in which our beloved Mother Earth sets the tone. Impressively captured by wedding photographer Amon Barbara.
"Soft shades of brown and gray create a great color combination that blended perfectly with the idyllic landscape around Lake Neusiedl. Cream as a symbol of grace and purity of the bride complemented the color scheme perfectly."designer Hannelore of Divine Vow raves.
And rightly so. The sky: cloudy and mystical. The lake: infinite and motionless. Here and there a golden reed bed, which weighs in the barely noticeable wind. The location: a deserted area that could not have been painted in a more poetic and picturesque way.
In the middle of it a desirable boho bride. In a stunning dress and gossamer gold jewelry on hands and hair. Strong and gentle at the same time. Determined and lost alike.
She writes down her feelings on handmade paper of Atelier Zarah, gets on a boat to let her thoughts fade away. At her side a bouquet made by Eva Steiger, which lovingly fights for attention with individual bright flowers…
It´s alwaysdetails such as these colorful accents in the bridal bouquet or the devotedly covered little table on the jetty, which let us wish we had been part of this shoot. And it's the atmospheric footage of Amon Barbara that makes us feel like we are now, in this very moment.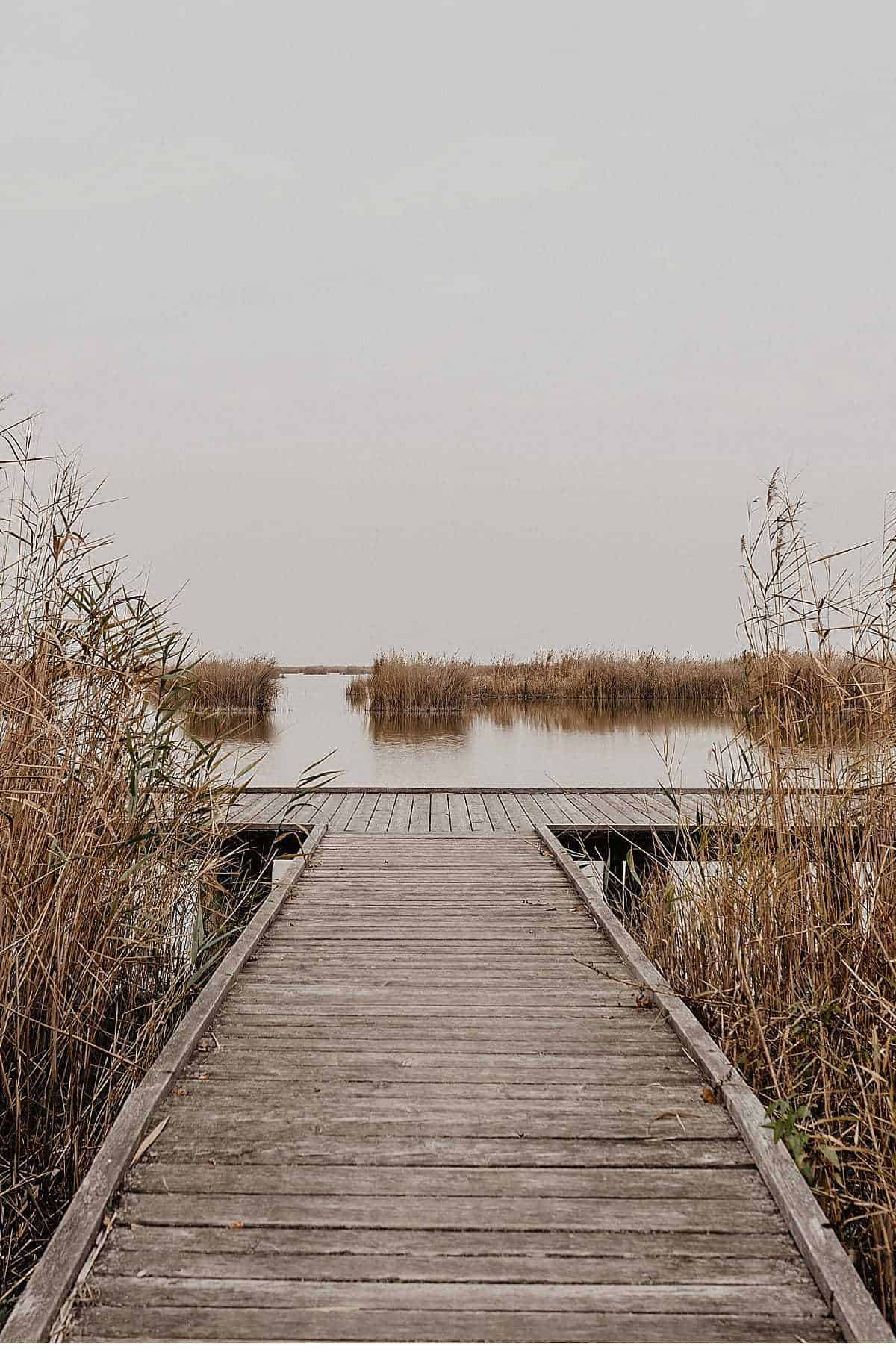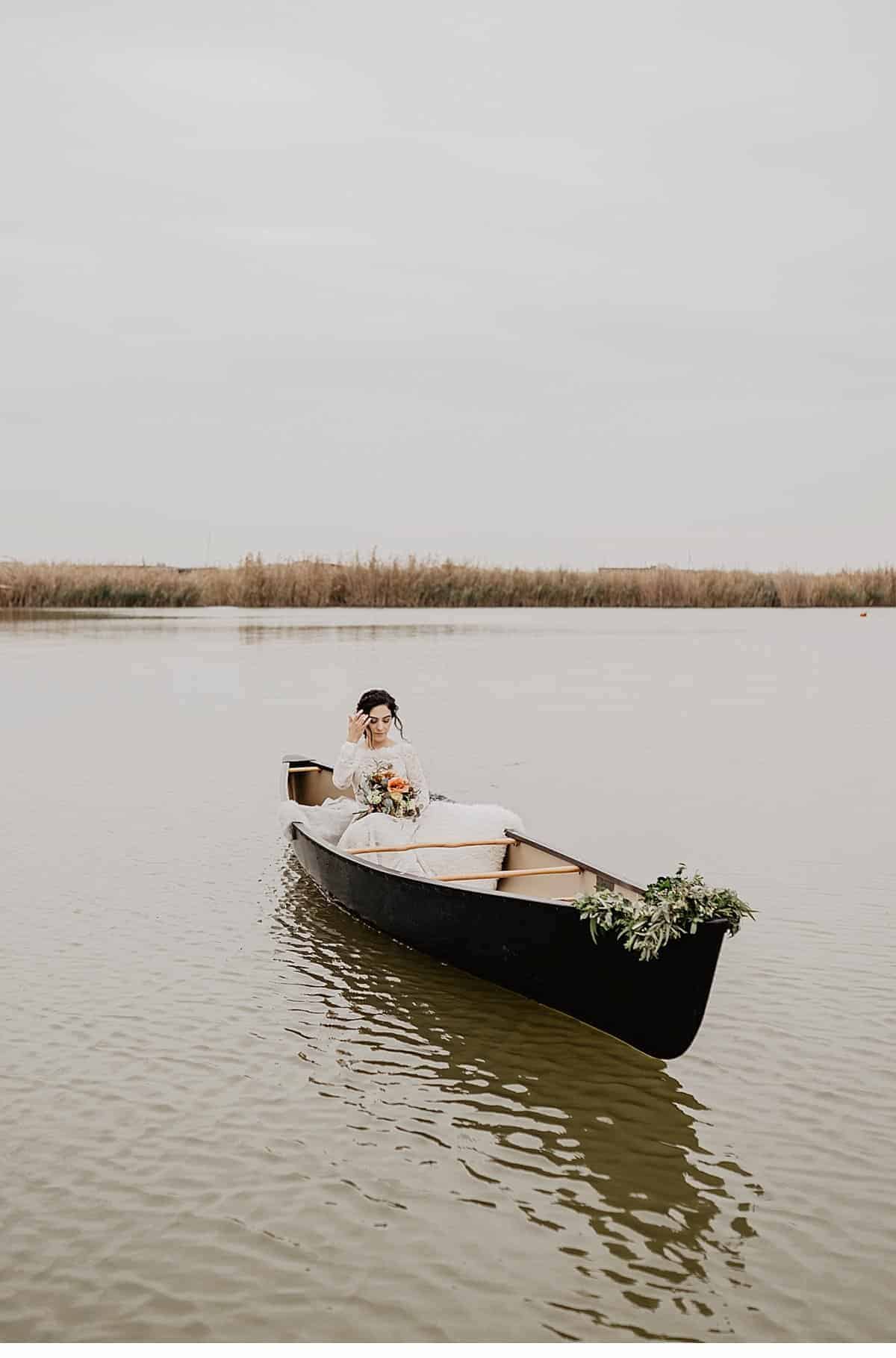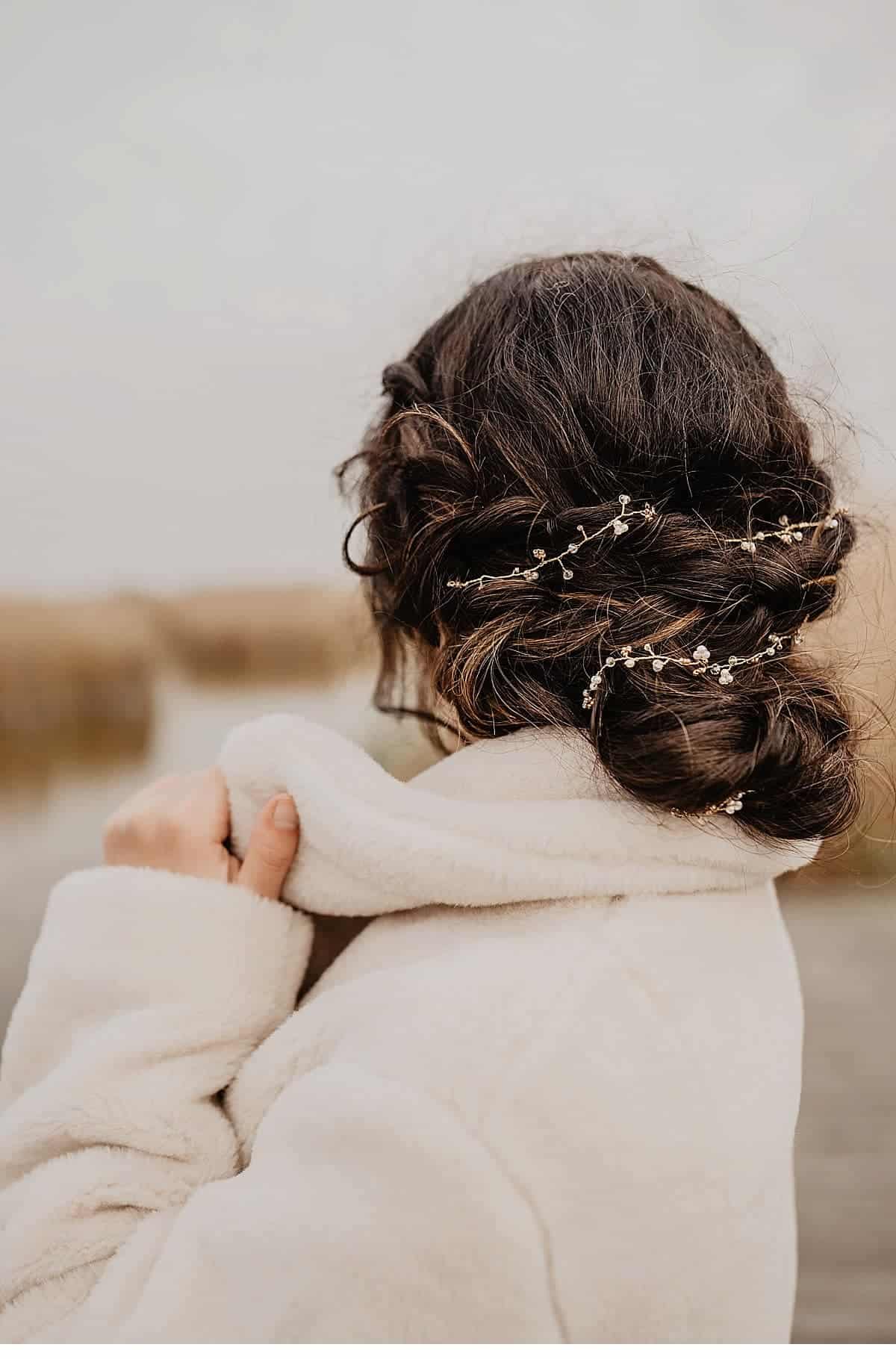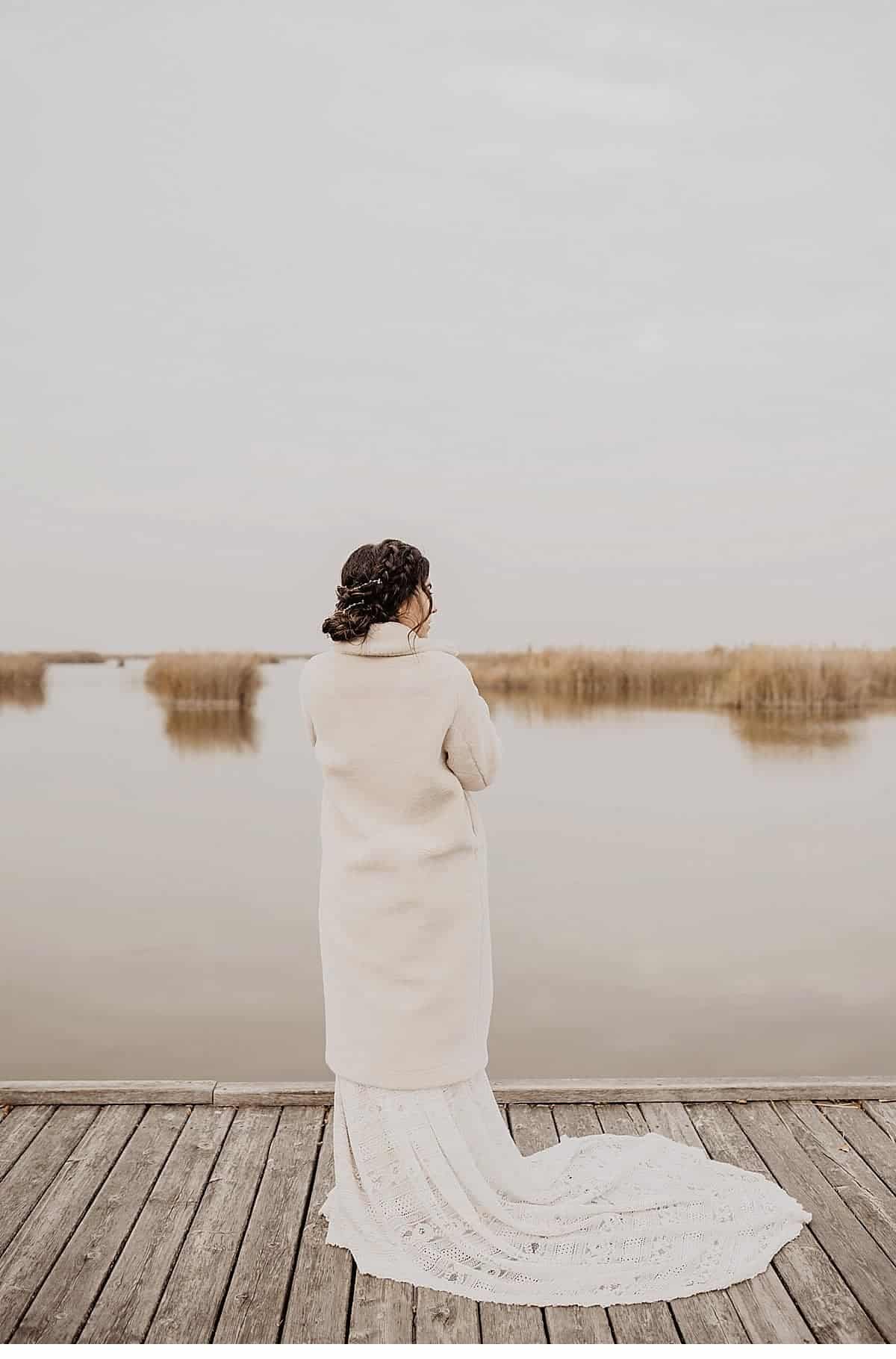 PLANNING & DESIGN: Hannelore Cotutiu von Divine Vow
PHOTOGRAPHY: Amon Barbara
VIDEOGRAPHY: Thomas Schmidt von Memories and Emotions
DRESS: Der Hochzeitsladen
STATONERY: Sarah Zemlyak von Atelier Zarah
JEWELLERY: Goldschmiede Michaela Pinter
HAIR & MAKE-UP: Nicole Cuibus
CAKE: Van Hagen Cakes
FLOWERS: Eva Steiger
TABLE SETTING: Verena Lang
DECORATION: Wedding Bazaar Vienna
SILK RIBBONS: Seidenband
LOCATION: Thomas Aigner – See Kajak Rust
MODEL: Julia Daraban