Color harmonies of nature
The myth of the Three Graces taken up as a concept for a styling shooting where the nature flourishes by giving light to its colors, in its freedom of expression in an exceptional setting: Paghera Green Events.
Event planner Giovanna Bossi, together with a creative team, designed a wonderful symbiosis of nature, colors and aesthetics. Impressed we marvel at an intermezzo between minimalism and opulence.
A fashion cut to inspire contemporary brides, lovers of fashion and beauty understood as intrinsic value with a glorious garden as a backdrop.
The imagery that inspired the shooting comes from the myth of the nymph, in ancient Greek 'girl', 'bride', a sensual divinity immersed in greenery and surrounded by flowers. In classical mythology, nymphs were in fact divinities of nature, powerful creatures revered by the ancient Greeks as female geniuses of springs, forests, woods and much more, souls benign towards mortals, whose love they did not disdain.
The location, Paghera Green Events is an arboreal theater where lights, water, music, furnishings and perfumes are the interpreters of ever-changing scenarios. A unique setting, studied in the smallest detail, a careful and scrupulous direction.
For this editorial, a floral and fruity palette was used that blossoms in every detail, creating an atmosphere full of freshness and energy. The inspiration comes from the chromatic harmonies offered by nature, giving a profound aesthetic satisfaction.
The colors chosen are amber, yellow lemon, pink peach, a delicate magenta, pale lavender and baby blue with small brushstrokes of fuchsia, navy blue and aubergine purple to make the floral compositions by The Blonde Flower more daring and contemporary.
From the shooting emerges a bright woman with a romantic spirit characterized by a make-up that is a hymn to color. Certainly vibrant shades, which know how to create a colorful play of colors, in which every nuance counts. The hairstyles are Botticellian and refer to sunshine and naturalness, soft hair ringed with flowers with free locks that play with the wind.
The jewels with phytomorphic shapes enhance the reference to nature and flowers. In the images the synaesthesia comes true, that is the stimulation of several senses, the strong floral call inevitably also stimulates our sense of smell which perceives the scents of an irrepressible and decisive nature.
Photographer Carolina Serafini proves her talent for unique photography with her stylish and aesthetic imagery.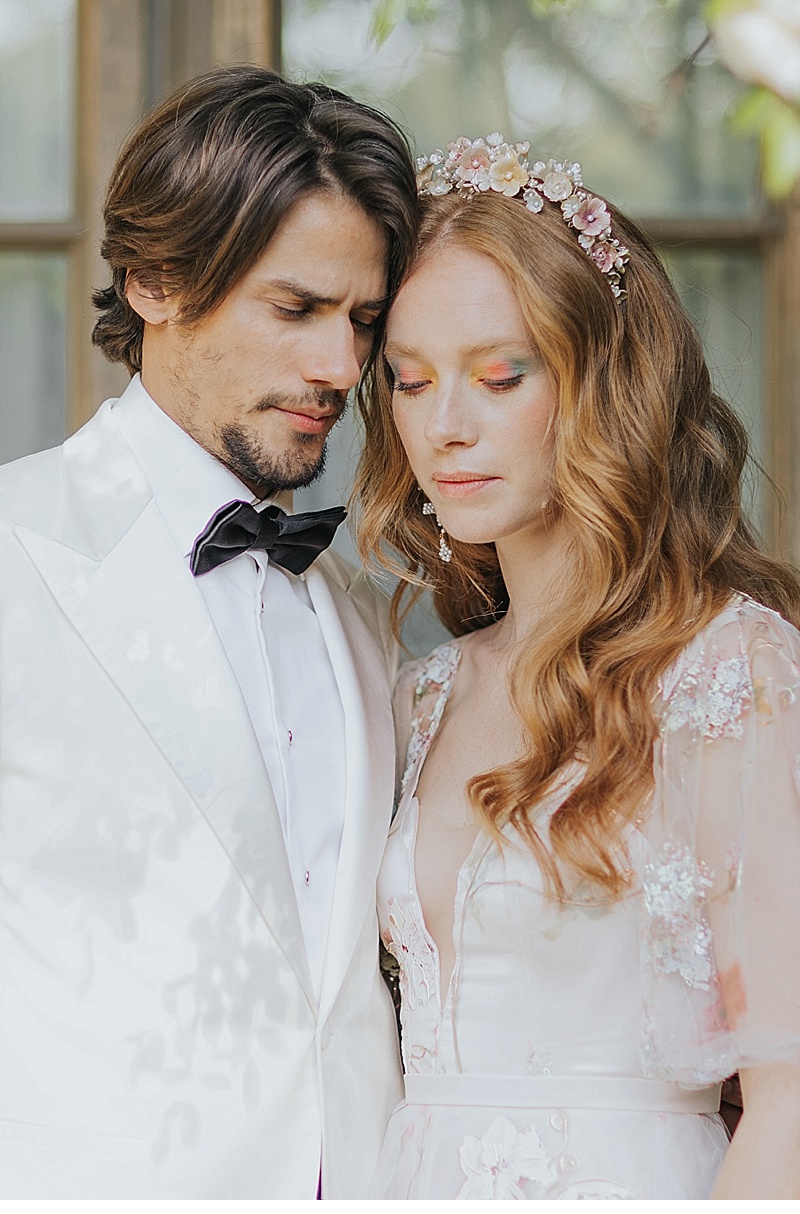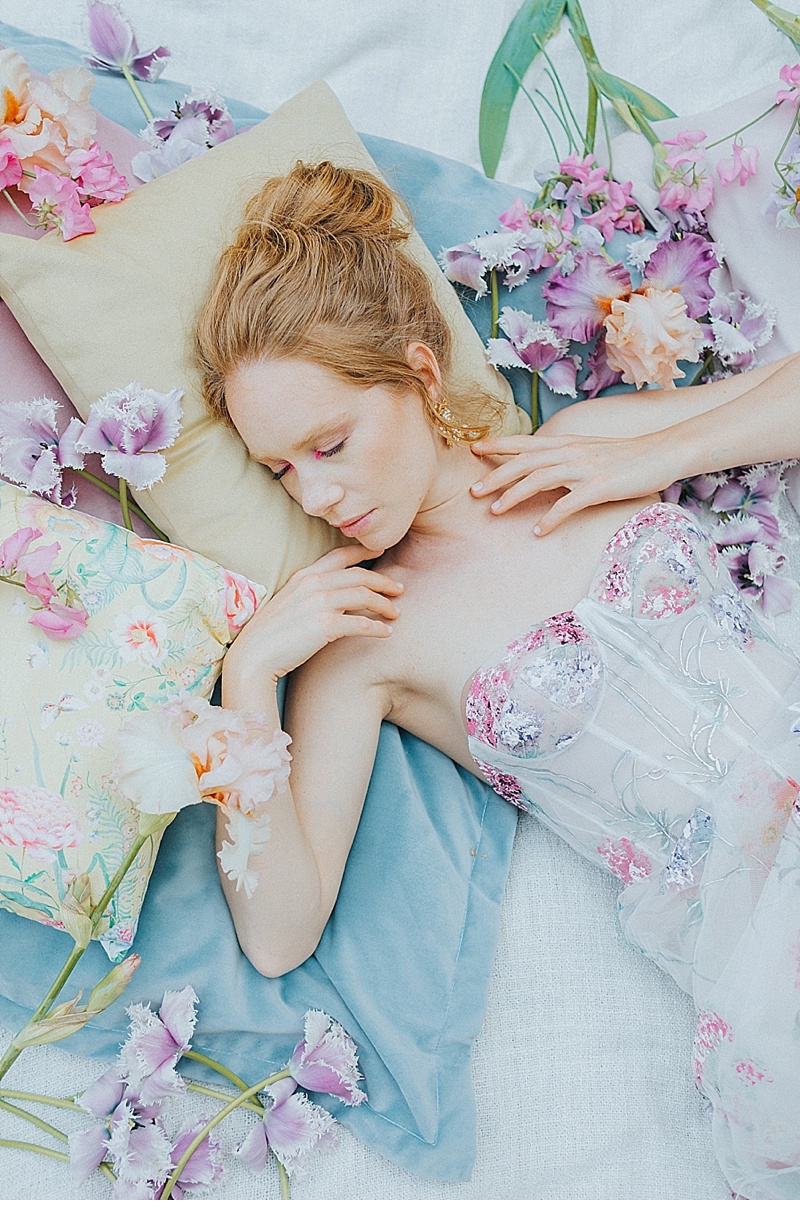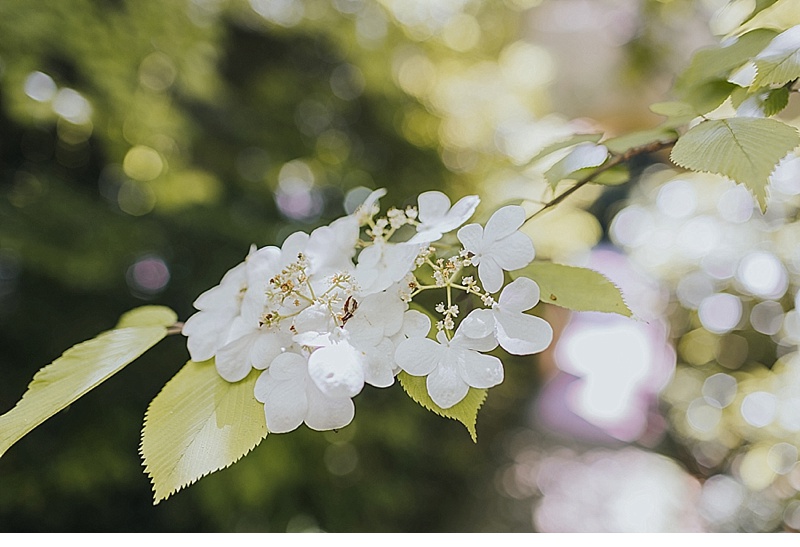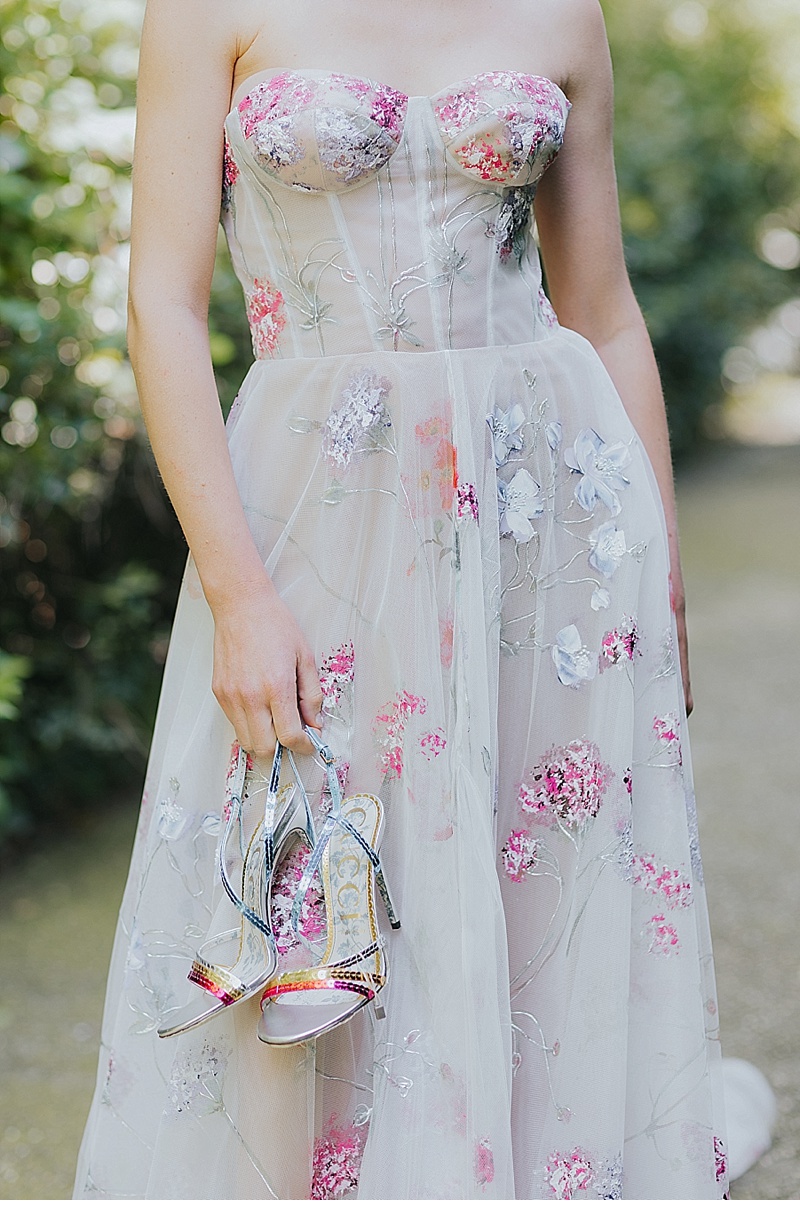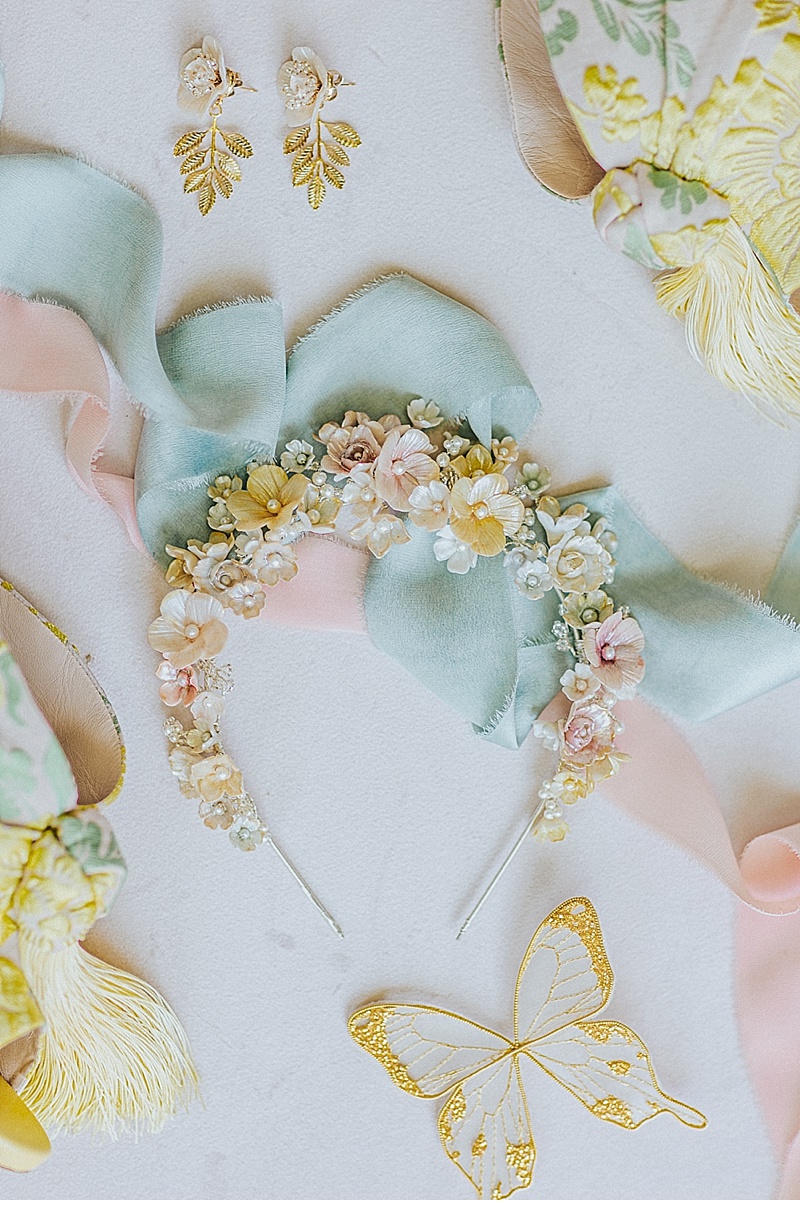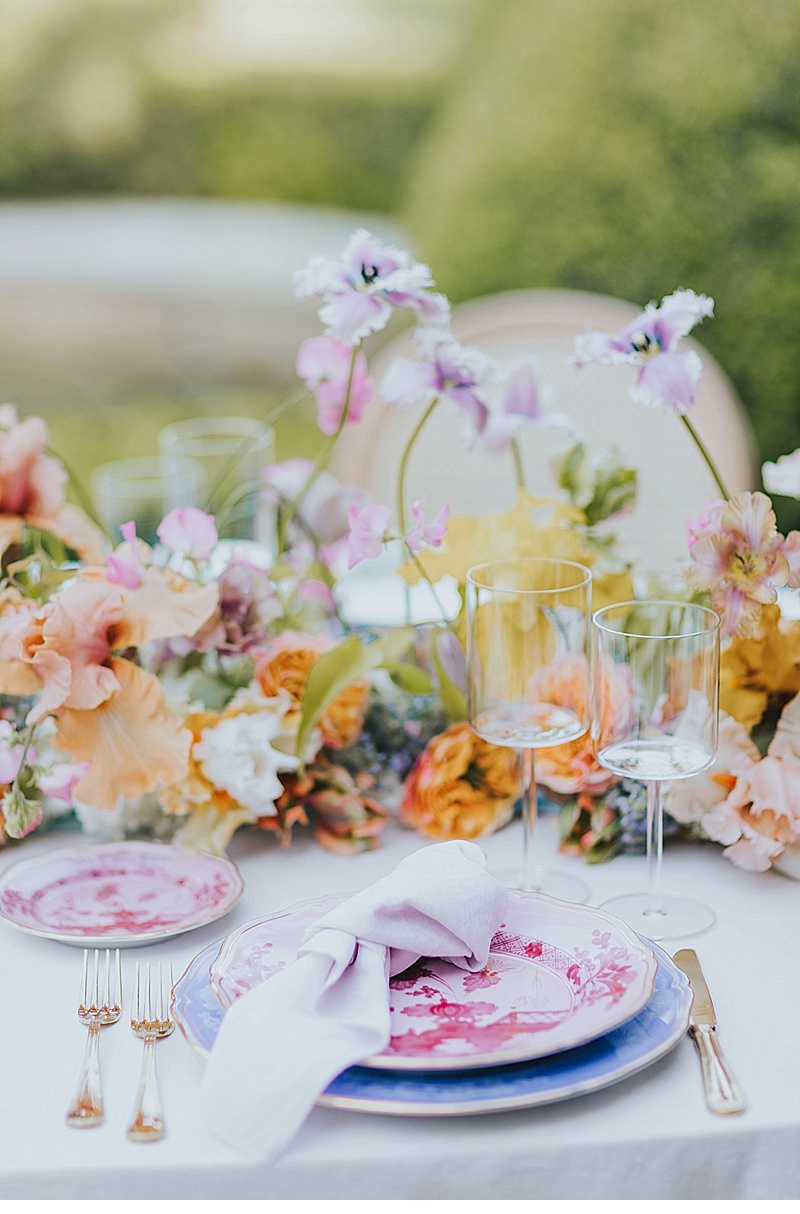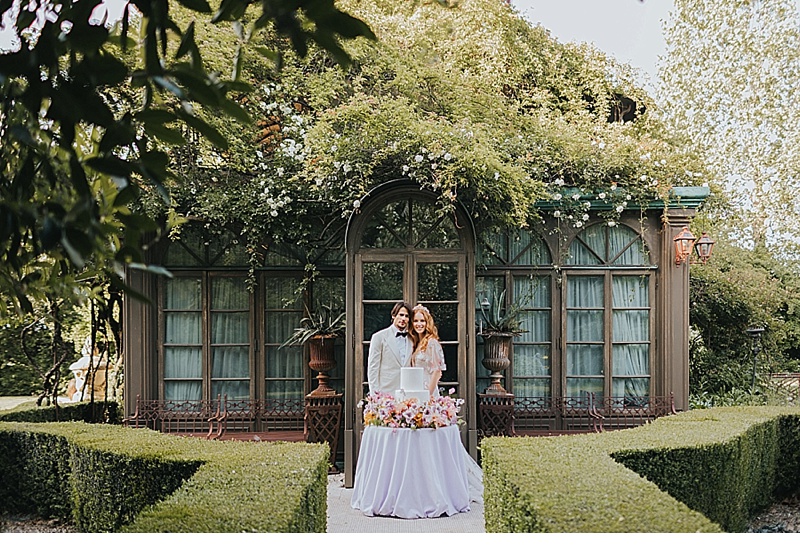 Design and Production: Giovanna Bossi
Photography: Carolina Serafini
Co-Production: Maura Frigatti Brambilla Wedding Planner, Serena Wedding, Weddy's Angels di Roberta Gagliardini
Location: Paghera Green Events
Rentals: Sofi Design
Flower Supplier: Olga's Flower Farm
Flower Production: Federica Sottili, The Blonde Flower
Bridal dress: Savin London
Groom suit: Sanvenero
Make up and Hairstylling: Veronica Borovska⠀
Bridal Accessories : Jonida Ripani
Cake and food: Osteria Scotti
Stationery: Papries
Accessories: Maria Francesca Broggini
Videography: Boutique Films