Colorful summer wedding at Chateau La Chenevière
The charming Chateau la Chenevière is located in the heart of Normandy. With its romantic English-style park, orangery, romantic rose garden and fragrant plant beds, this magnificent estate provides a perfect setting for a stylish editorial.
Goodbye Mademoiselle's wedding planners were inspired by this beautiful setting and created a colorful and joyful wedding vision. With great empathy, sense of aesthetics and love for innovative and poetic details, they designed a multifaceted concept.
With photographer Harriette Earnshaw's  stunning images, we are enthralled by the magic of this work of art. We marvel at the radiant hues of the lovingly arranged floral designs by Maison Alba, the artfully designed stationery by Myne Creation the summer table decorations and the modern cake by Sam Cooks. The graceful bride shines in her alluring gown dream by Daalarna Couture.
The team told: "After a few months of dullness, it is once more a time to celebrate; a time to be cheerful, irrepressible and to celebrate this renewal like a late summer. There is undoubtedly room for colors!
We wanted to get together to create a sparkling, fresh and colorful project, as though it were a cocktail sipped by the pool on the day following a wedding. A soft scent lingers among the old stones at Château La Chenevière, like an ode to love, a breeze of renewed freedom."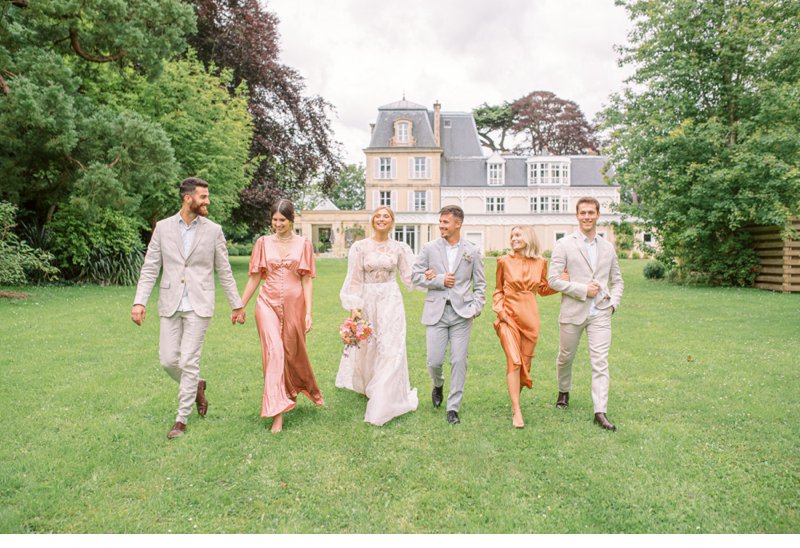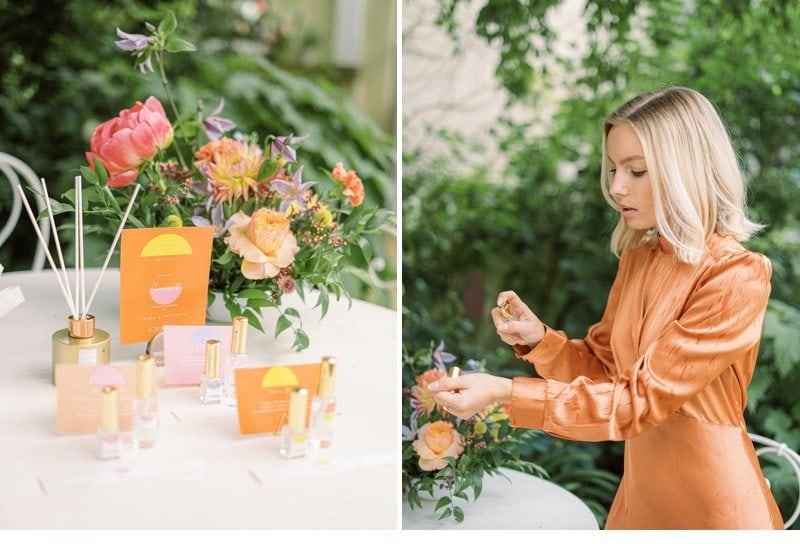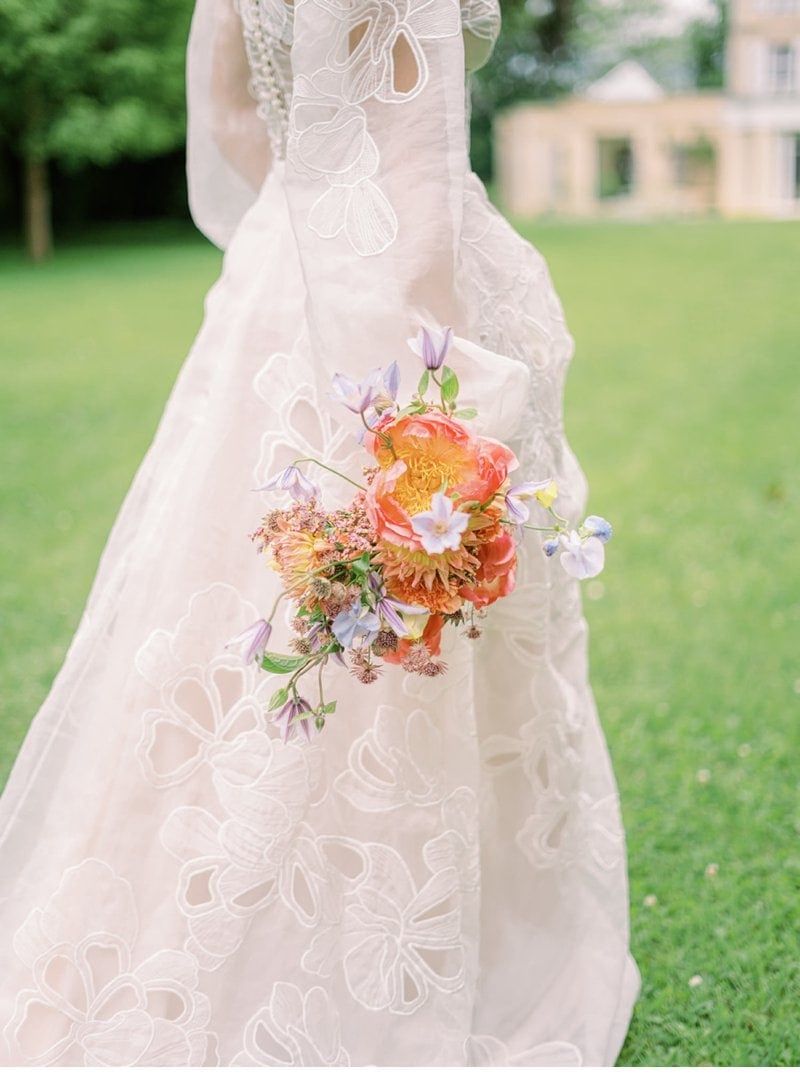 Event Planning: Goodbye Mademoiselle
Photography: Harriette Earnshaw 
Videography: Julien Duthe 
Floral Design: Maison Alba 
Wedding Dress: Alma Real 
Bridal Store: Metal Flaque Paris 
Wedding Dress: Daalarna Couture 
Beauty: I.B. Beauty and Frederik A 
Cake: Sam Cooks 
Invitations: Myne Creation
Scented Creations: Lodoristerie
Venue: Chateau la Chenevière
Model: Heloise Tesson / Célia Mlynarczyk / Chloé Levallois / Guillaume