Deeply in Love on Majorca
A romantic walk over the island, twosome moments on a deserted beach and a lovely get-away in the midst of untouched nature – Lara and Robert are deeply in love on Majorca.
Today, Anja Schneemann provides us with her impressive collection of incomparable shots from this gorgeous couple.
In a summery, light outfit, they explored this popular holiday island with their photographer and discovered numerous secluded places where they could create unique memories and show their affection openly.
Robert proudly holds his beautiful Lara in his arms and sinks in her shining eyes. In love, he smiles at her and reluctantly releases her hand. As she sits down on his lap, he realizes that he will never let that woman go again…
Lara enchants us in her simple but no less sexy summer bridal dress of Charlie Brear with the delicate train and the low neckline in which she simply looks stunning. We can clearly see and understand what connects this enchanting couple. Take a look at Anja Schneemann's gallery to feel the same way.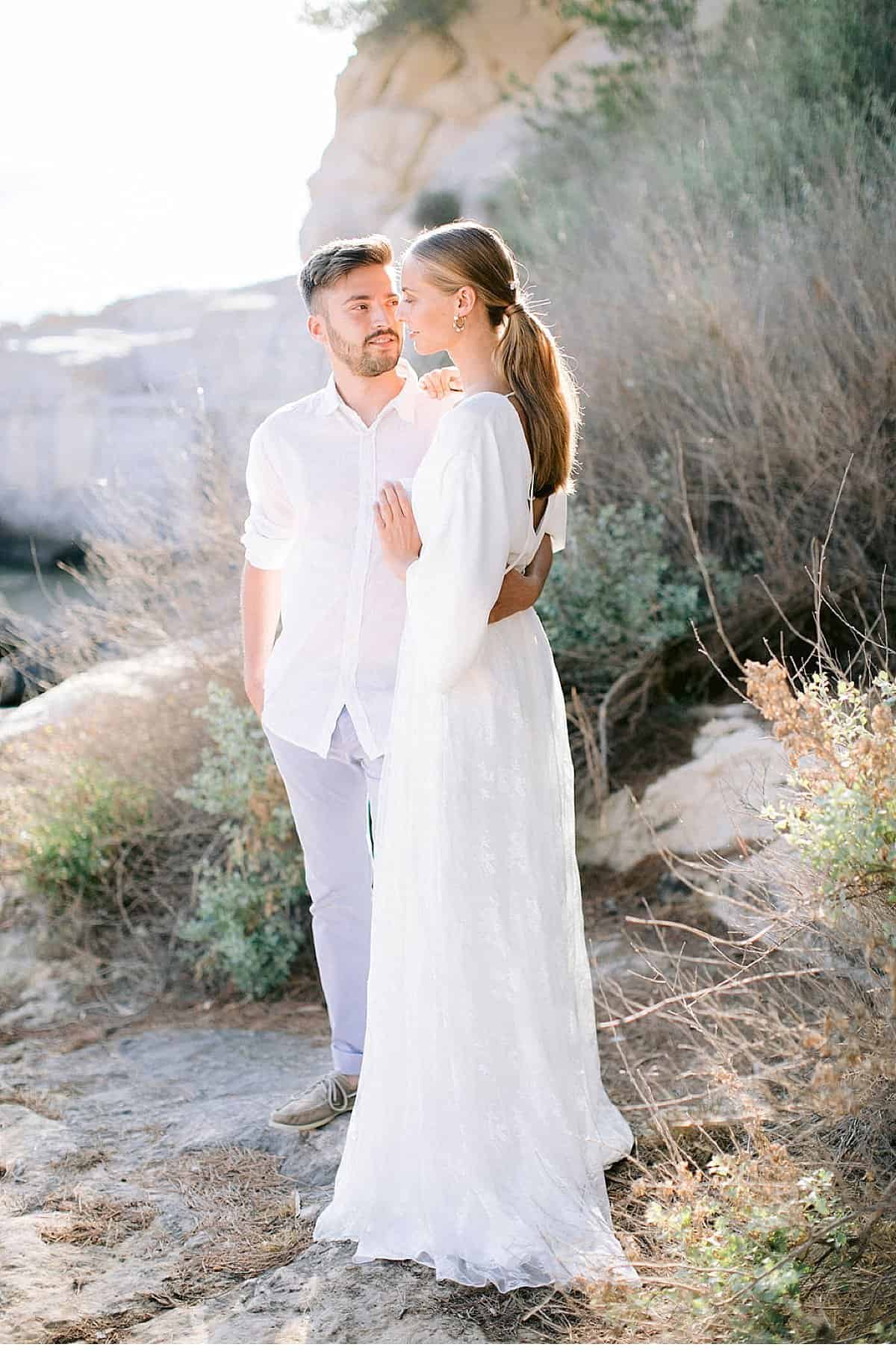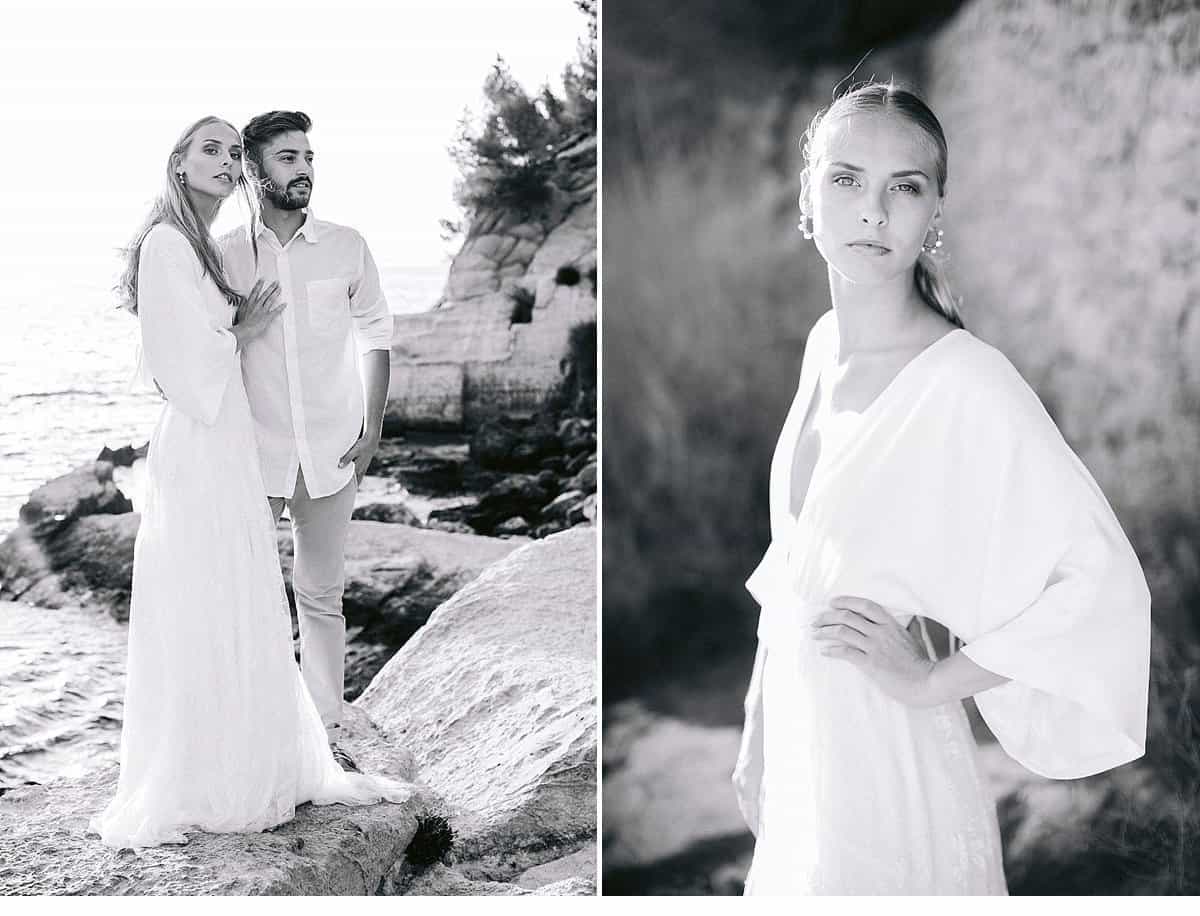 PHOTOGRAPHER: Anja Schneemann Photography
BRIDAL DRESS: Charlie Brear
BRIDAL STORE AND JEWELRY: White Concepts
HAIR AND MAKE-UP: Julia Götz
COUPLE: Lara & Robert