Delicateness, poetry and an Ode to femininity
"Driving on the roads of french countryside will let you discover some treasures. One of our biggest crushes goes definitively to the Carthusian forest, designated and protected as a natural heritage site. The history of this land is closely related to the Carthusian Monk which partly explains the presence of lovely chapels in the middle of nowhere where the magic happens" photographer Nicolas Elsen puts us in the right mood for his spectacular styled shoot, that he brought to us from the French Nomansland.
"In front of you, a fairytale clearing appears. Below this magic vision, you see a lovely chapel with its beautifully ornated fountain. Trees are creating a natural aisle and the great stretch that is rolling out from the foot of a little Manoir creates the perfect picture for an outdoor wedding. Fresh air was caressing our skin and the noise of silence captivated us." With these words Nicolas Elsen finally casts a spell on us and makes our curiosity about his pictures boil.
In our mind's eye we see a lot of fresh green, light-flooded forests and moss-covered paths. The mystical home of a young bride who found her love here. A world between closeness to nature and extravagance, between timeless elegance and individual modernity. A source of inspiration, not just for us.
"Inspired by the beauty of this natural heritage we wanted to show our future brides and grooms that wild nature can be combined with an elegant and refined wedding. No such an experience for your friends and family than walking into the woods and stepping into History, tasting the local and well-known Chartreuse liqueur and having the opportunity to reconnect to yourself." Nicolas makes the untouched area tempting for us.
However, for visions of this format, like-minded visionaries are needed to turn them into true impressions. And they were found quickly: "Together with La Maison Dautel and Mademoiselle Rêve, we brought to life the vision of a soft and delicate bridal boudoir session tinted with a vintage elegance and femininity that resonates with our international clientèle. This romantic boudoir photoshoot was about movement, delicateness, poetry and an Ode to femininity."
So a powerful team that, in the successful collaboration, placed great value on small details, as we will learn: "Details were focused on textures and transparency with an airy yet modern gown and multiple spring flowers. The use of a floral arch was obvious. The way white tulips are dancing in the air gives a real whimsical sense to this scene."
In addition to the enchanting, floral masterpieces, it was the bride herself who was seen as a total work of art in its full glory and the epitome of perfection: "Our bride's hairstyle created by Marie Desbrosses was inspired by the original gibson hair bun, the ordinary women hairstyle in the XIXth century. It brings this timeless aura that we were looking for. Mon truc en bulle lever-back earrings added an elegant vintage touch to this pictural look."
If you now want to know how Nicolas Elsen captured all this and so much more on his great pictures, then follow his invitation and immerse yourself in his fabulous world of magic…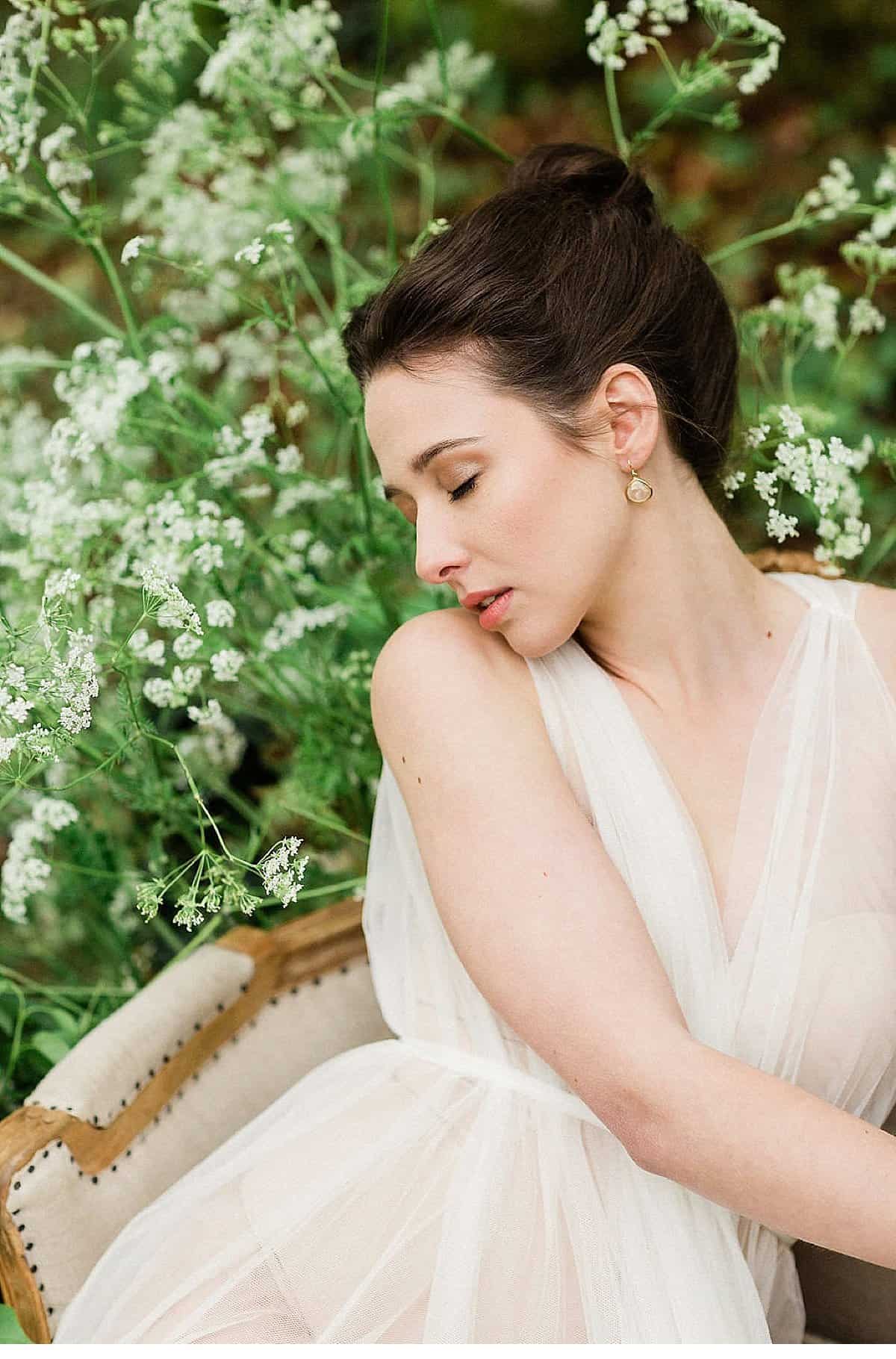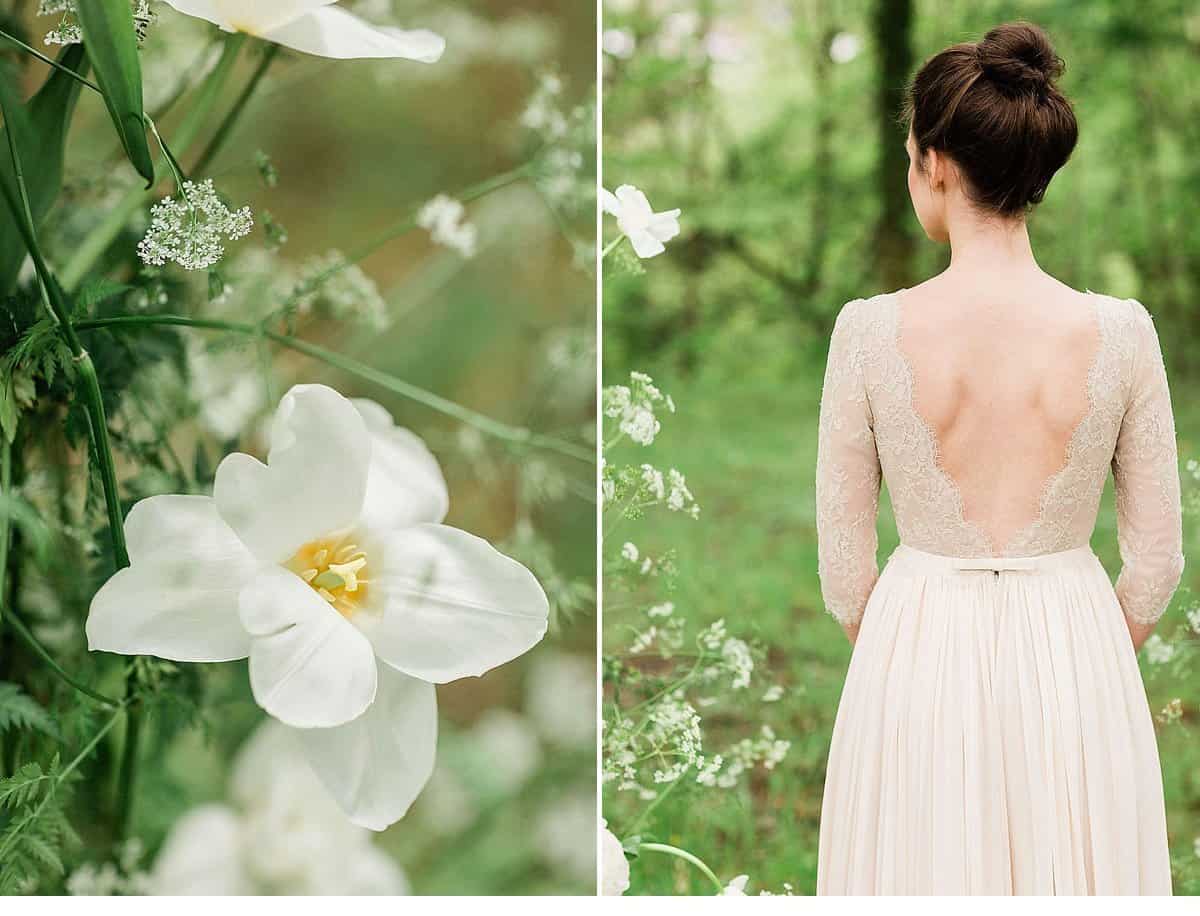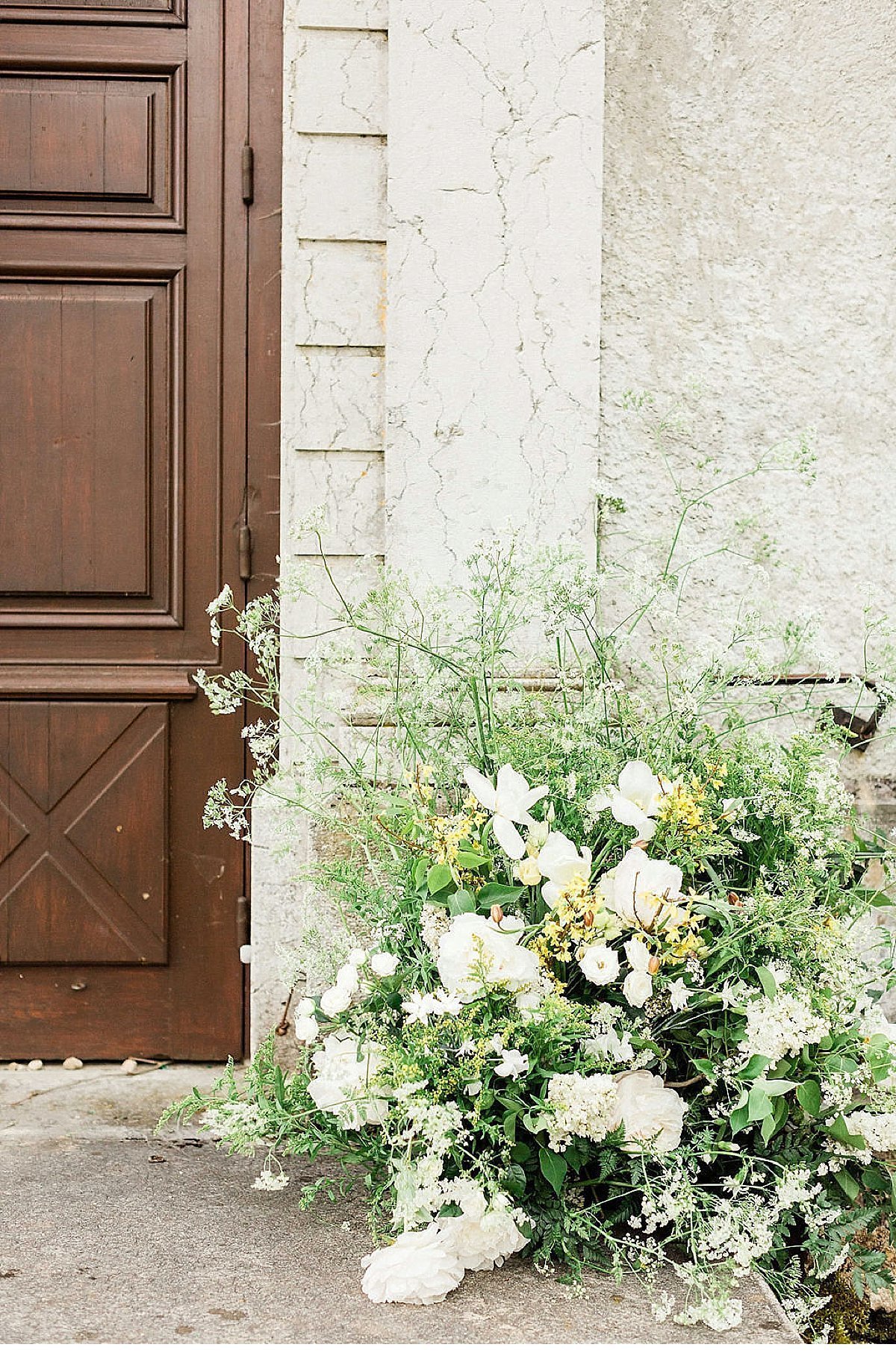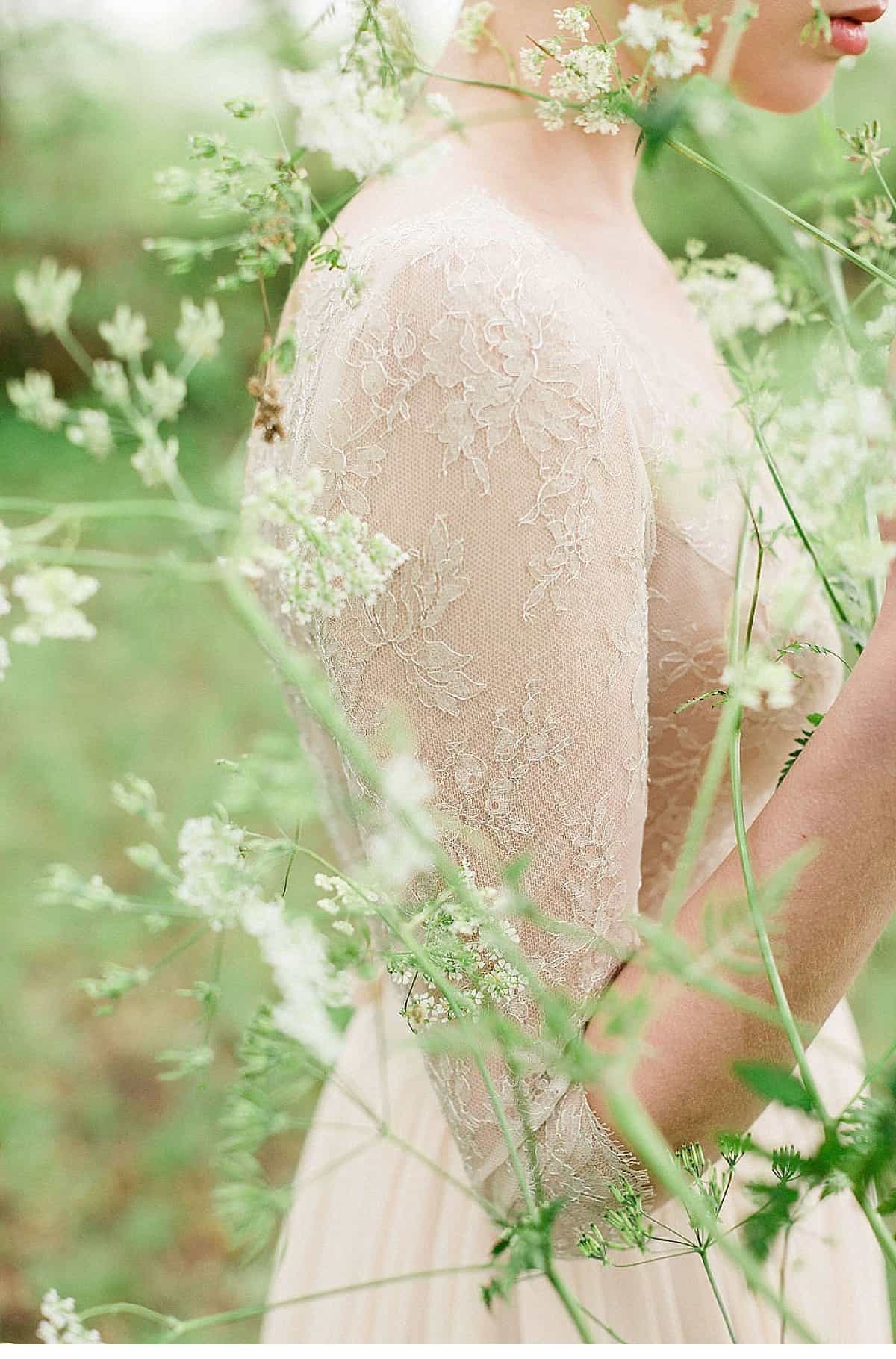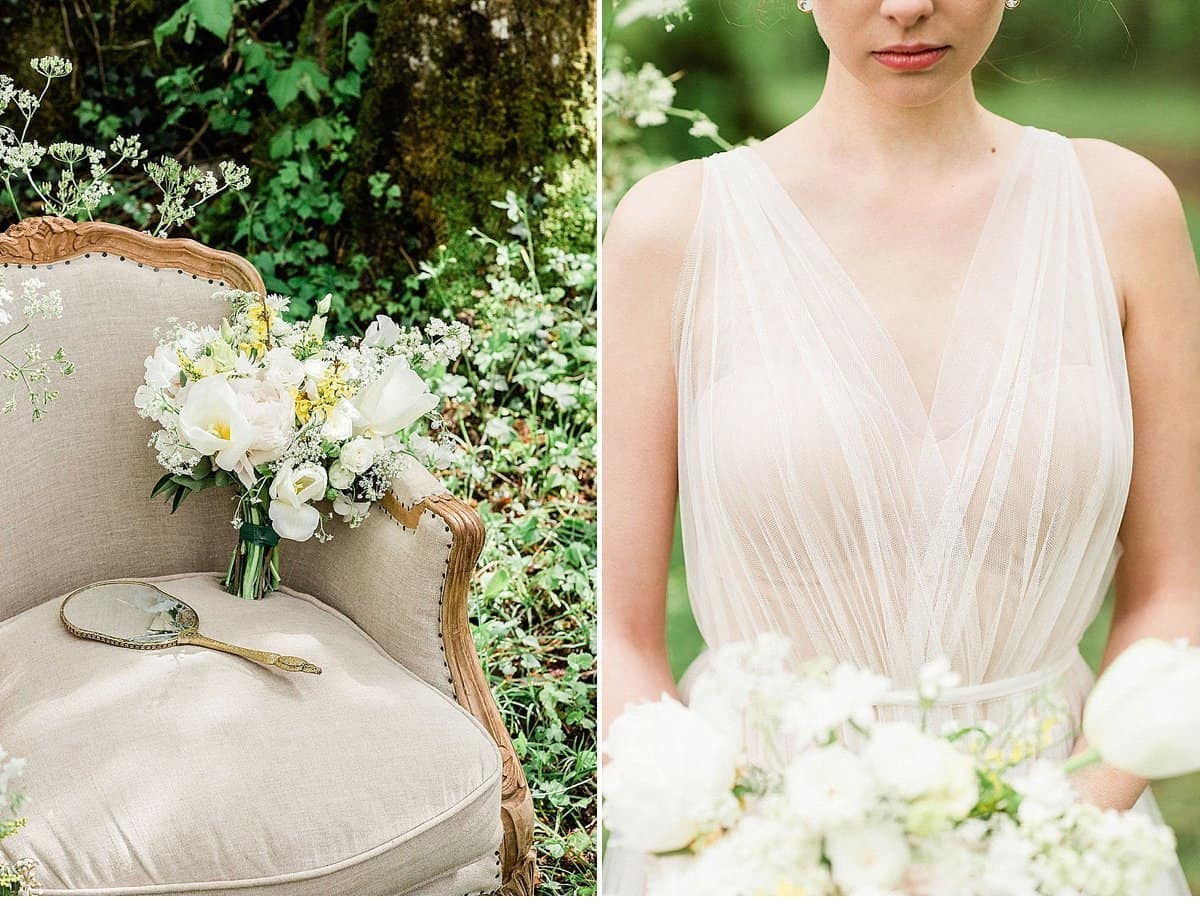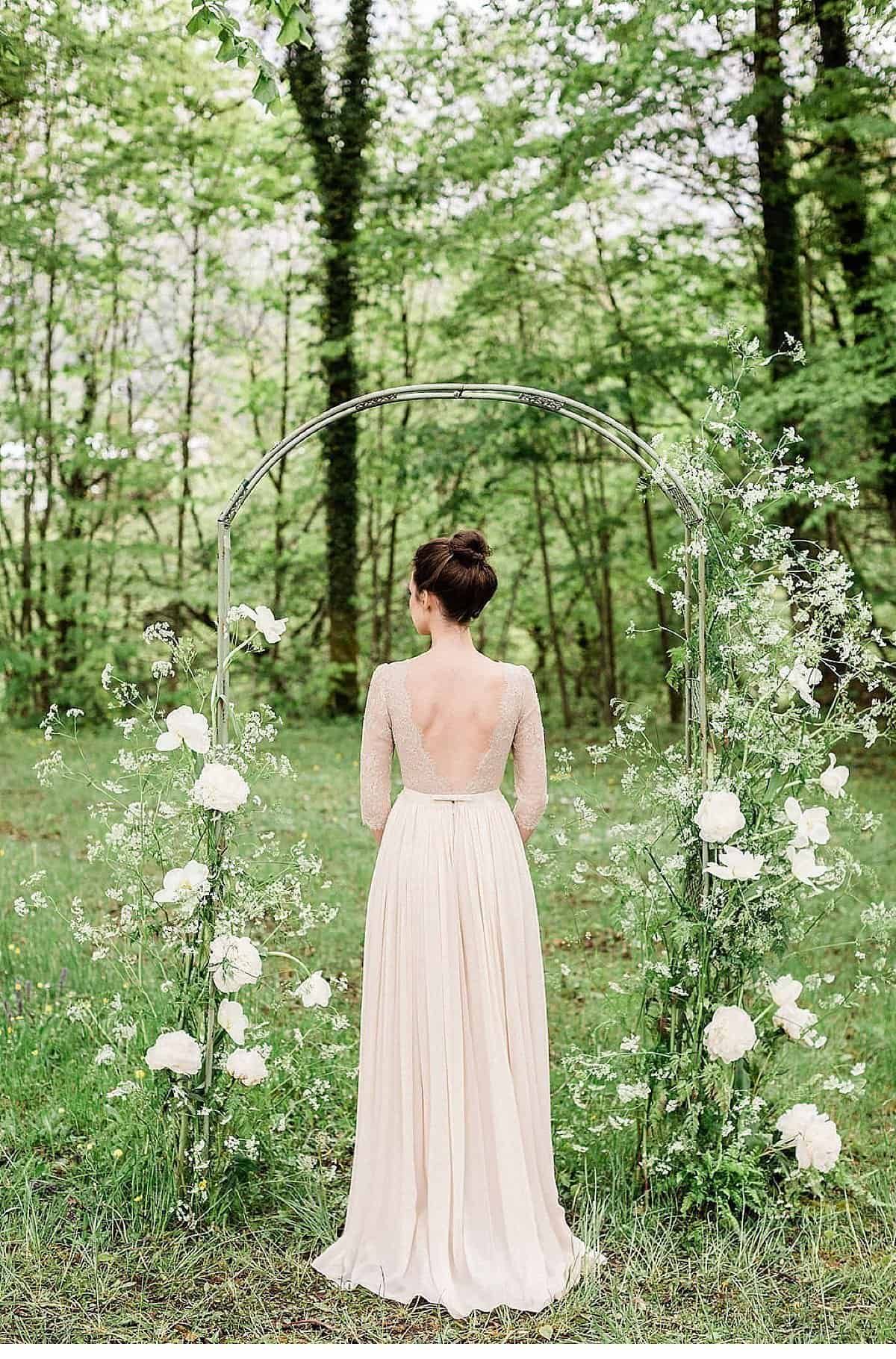 Photographer: Nicolas Elsen
Florals and Design: La Maison Dautel
Wedding Dresses: Mademoiselle Rêve
Jewellery: Mon truc en bulle
MUAH: Marie Desbrosses
Model: Manon Botineau – White Wolf Model