Door to the Ocean
We're pretty sure it'll take you just a few moments to be as impressed and amazed by these breathtaking inspirations as we are…
Dive with us into this idyll of the French coast where the width of the ocean represents never ending love…
The brides sensuality is accentuated by the tender silhouette of her dress and the transparent veil which is added with classy lace. On the unearthly beautiful pictures shot by Alexander James it seems like the bride is becoming one with the element water.


Even the pictorial ambience of old castles and stonewalls combined with green olive-trees and figs radiates such a wonderfully original romance. With our bride in the center of all that the symbiosis becomes simply perfect.
The white dress with its floor-length and the romantic floral wreath accentuate the brides' virginity among this untouched nature. Harmonious decoration-items are fresh fruits and lavender which were brought perfectly into effect…
With this dreamlike world of fotos Alexander James, a wonderful poet of pictures, shows us the qualities of analogue photography. His work with the influence of colors and light is fascinating and makes the pictures appear classy and elegant.
Translation: Marina Jenewein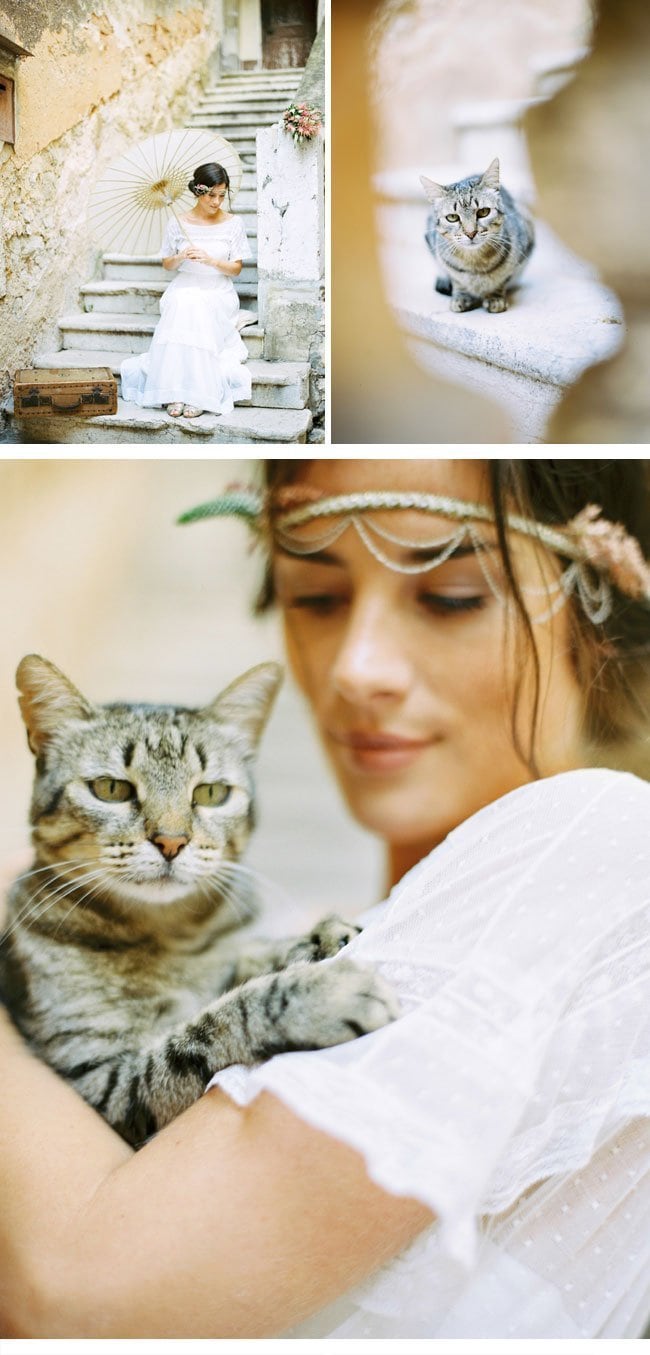 FOTOGRAFIE: Alexander James Photography
STYLING: Lavender & Rose Weddings
FLORISTIK: Wayne Riley Flowers
BRAUTKLEIDER: Delphine Manivet
HAARE + MAKE-UP: Jen Hair and Beauty
FILMENTWICKLUNG: 14/02/styled_shoot 01-2014_door_to_the_ocean1-wedding_inspiraton.jpg" alt="door to the ocean1-wedding inspiraton"