Doubtless Trust of True Love
With this shooting the creative team of flower-stylists named Flower Workshop organized by Kelly Perry of Philosophy Flowers tells us the story of an old Hebrew tradition which implied that the bride has to wait for her groom as long as he needs to furnish a room in his fathers house to provide space for their endless love. The brides feelings that grow from her doubtless trust while waiting are what fascinated the stylists the most.
Low valleys extend to huge mountains that are home to countless treetops – just like they were clouds that mountain climbers could fall into from the hilltop. Further down, we´re consistent with the last sunrays, there´s a young girl. Barefooted she lumbers across the freshly wetted grass wearing a flowing yet tight-fitting white dress which seems to nestle to her body like one big veil. Patiently she turns her head, waiting for the man she wants to spend the rest of her life with.
In the center of this natrual environment there´s this wooden table for an intimate group of guests prepared. A light blue cloth and a set of plain white plates on which the meal is going to be served are waiting patiently. Green, crispy leaf apexes are spread over the table, next to them we find old pictures with yellowed edges that play the music from long ago.
The bride steps towards the table, lets her finger tips glide along the edges, reads the gracefully swung lines on the corrugated paper. A golden spoon glides up and down her fingers to let a melody ring out that calls him: the man who will soon appear from behind the valleys and mountains to hand a meaningful ring to his bride.
We can see hope and trust within her warm, dark brown eyes. She lets her veil glide down her head and walks across green meadows into his arms.
Light-artist Heather Payne impresses us with her tender and lovingly detailed world of pictures and makes us dream away the day…
Translation: Marina Jenewein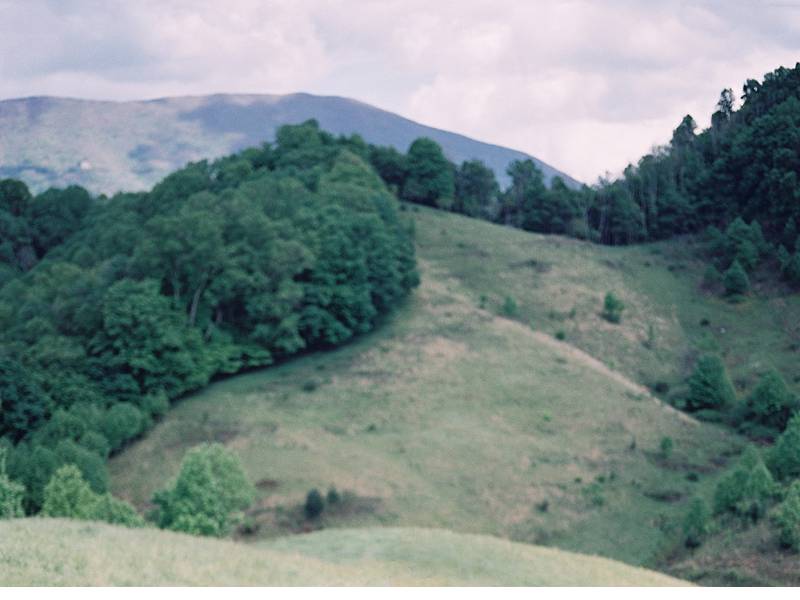 PHOTOGRAPHY: Heather Payne Photography
ORGANISATION: Kelly Perry von Philosophy Flowers
DESIGN, STYLING & FLOWERS FROM TEAM FLOWER: Accents Floral Design, Andraya Northrup, Aunt Willie's Wildflowers, Dimauro Originals, Jonica Moore Studio, Kennedy Occasions, Mary Margaret Powitz, Springvine Design, RiverOaks Charleston, Simone Gebsattel Design, Stone House Creative , The Day's Design, Wild Green Yonder
LOCATION: White Fence Farm
DRESS: Gossamer
HAIR: Heather Rogers and Miah Zimmerman of Haircut 101
STATIONERY: Brown Linen
RIBBONS: Silk & Willow
ADDITIONAL CONTRIBUTORS: Kathryn Godwin & Goldmine Journal