Dreamy inspirations in blue at Château de Salvanet
Would you like to join us today on a sensual and poetic journey to France? Héloïse Villenave-Gabaud of So Hélo and Vanessza Dako-Cornejo of Edua Decore whisk us away to a romantic world of inspiration at Château de Salvanet, enchanting us with their sense of beauty and passion for stylish details. Photographer Vivien Malagnat accompanies us with his talent to tell beautiful stories with his pictures.
From Héloïse Villenave-Gabaud of So Hélo: "Nestled in the French countryside near Limoges, Château de Salvanet is a small 18th-century gem. Lovingly restored by its owners, it overlooks a lovely green valley and brings peace and serenity from another era…. Its salons and rooms, decorated with furniture, paintings and sculptures from past centuries, captured the hearts of the entire team during the visit.
The soft, bluish pastel tones of the castle inspired us like a romantic and light dream. The atmosphere of the paintings was at first subdued and intimate, but it developed like the feelings of our bride.
Photographer Vivien Malagnat has captured in his images his poetic and sensual vision of these precious moments. Sandy Cluzaud, photographer and videographer, brought her feminine style and artistic vision to our story.
This is how we dressed and accessorized our bride for each of the pictures. Our muse Charlotte wore a delicate gold lace negligee for the boudoir session. During this intimate moment, a little surprise guest sneaked in: the master of the house, "Pompon", the cat of the Château de Salvanet…
Crystals, freshwater pearls and floral prints made up the jewelry, which was custom made for the theme of the shoot. Delicate and minimalist at the beginning of the day, the jewelry becomes more imposing and elaborate as the outfit becomes more sophisticated. The airy, flowing dress gave way to a lush gown of tulle and lace adorned with a magnificent tiara.
The beauty of the bride reflects the line of this editorial shoot. With a refined makeup and hairstyle, Affinité Beauté sublimates our muse, a natural woman who will show herself as a free and confident bride throughout the day.
To complete these beautiful images that our team has come up with, Edua Decore has staged a table in an intimate living room (as is the trend due to the current context). Sublimated by the spring flowers that have come with the beautiful days: white cherry buds, salmon pink tulips, powder pink ranunculus with white anemones. Soft and pastel colors in the floral art, but also in the tablecloths, candles and glasses… Le Petit Bal, whose table art perfectly matches the style the wedding planner was aiming for.
Table details like the pretty papers from Bonjour Paper with their romantic and artistic style perfectly match the ambiance.
In this atypical lounge, the niche that houses a registry office was occupied by two floral compositions in an atmosphere where nature reigns supreme. An ideal place to highlight Chloebelle's Cake wedding cake, pure and elegant with a floral touch and a delicate silk ribbon….
Grace and elegance… an ode to French chic. The day ended with a beautiful sunset in the park of the castle… It was a real pleasure for the whole team to work together on this beautiful project in such a charming environment. We were able to let our imagination run wild and give free rein to our creativity in a difficult time of restrictions and government restrictions.
A bubble outside of time, like a waking blue dream."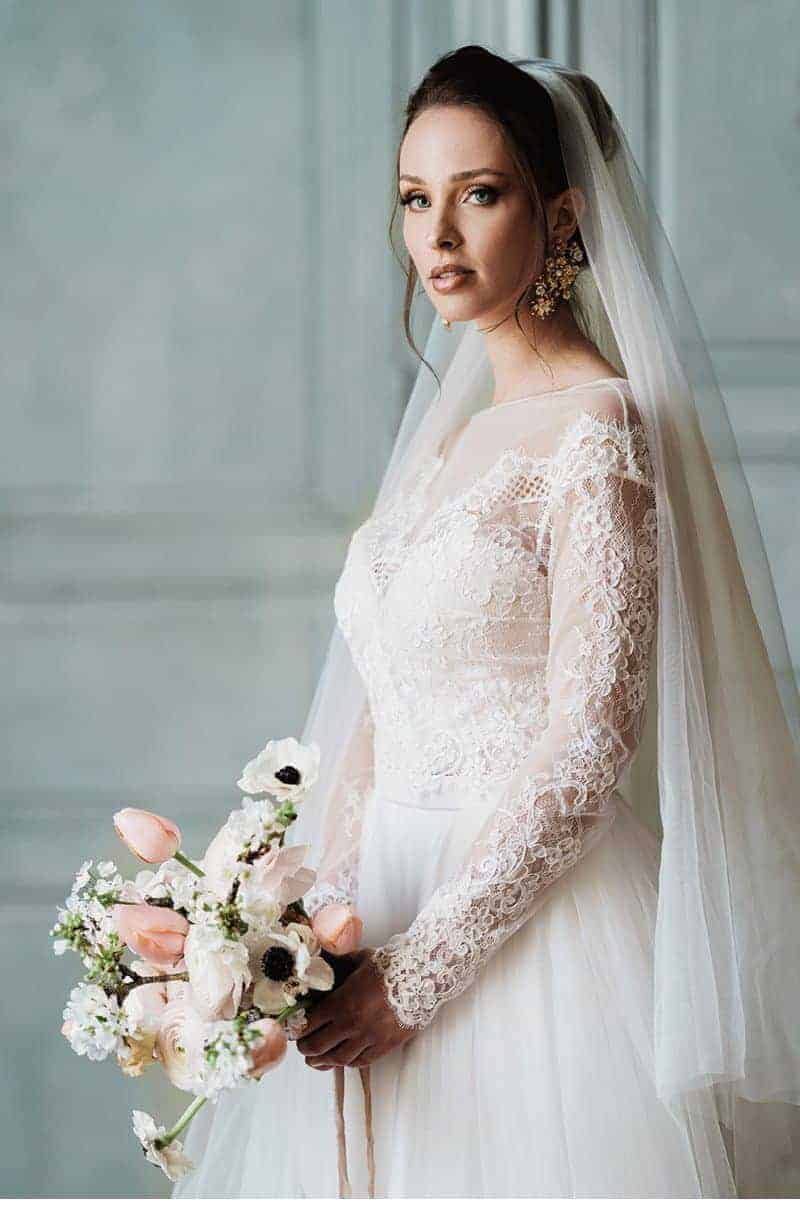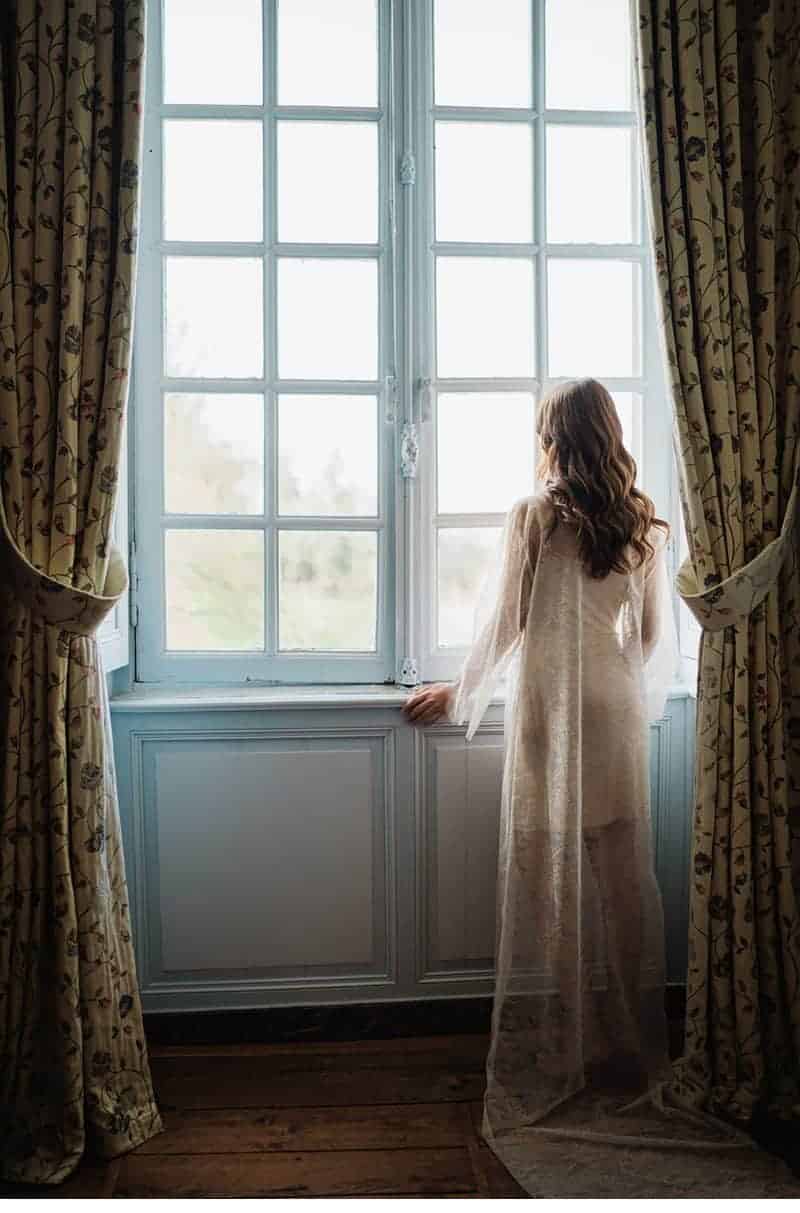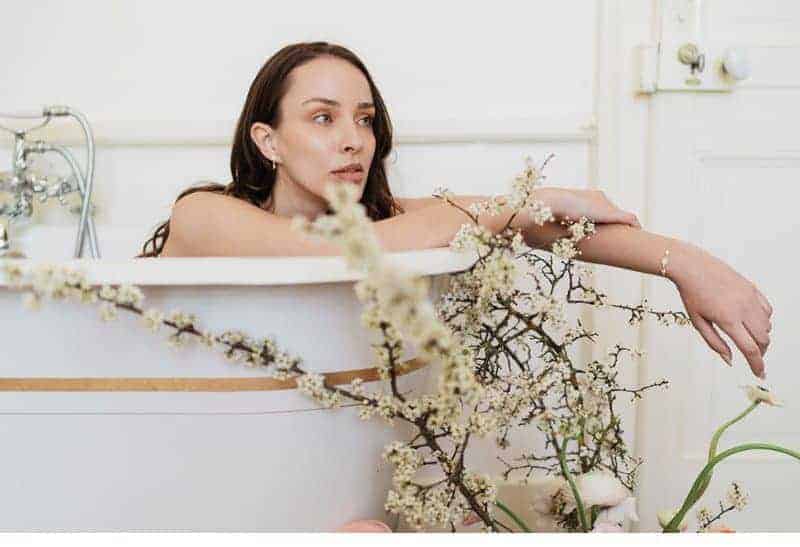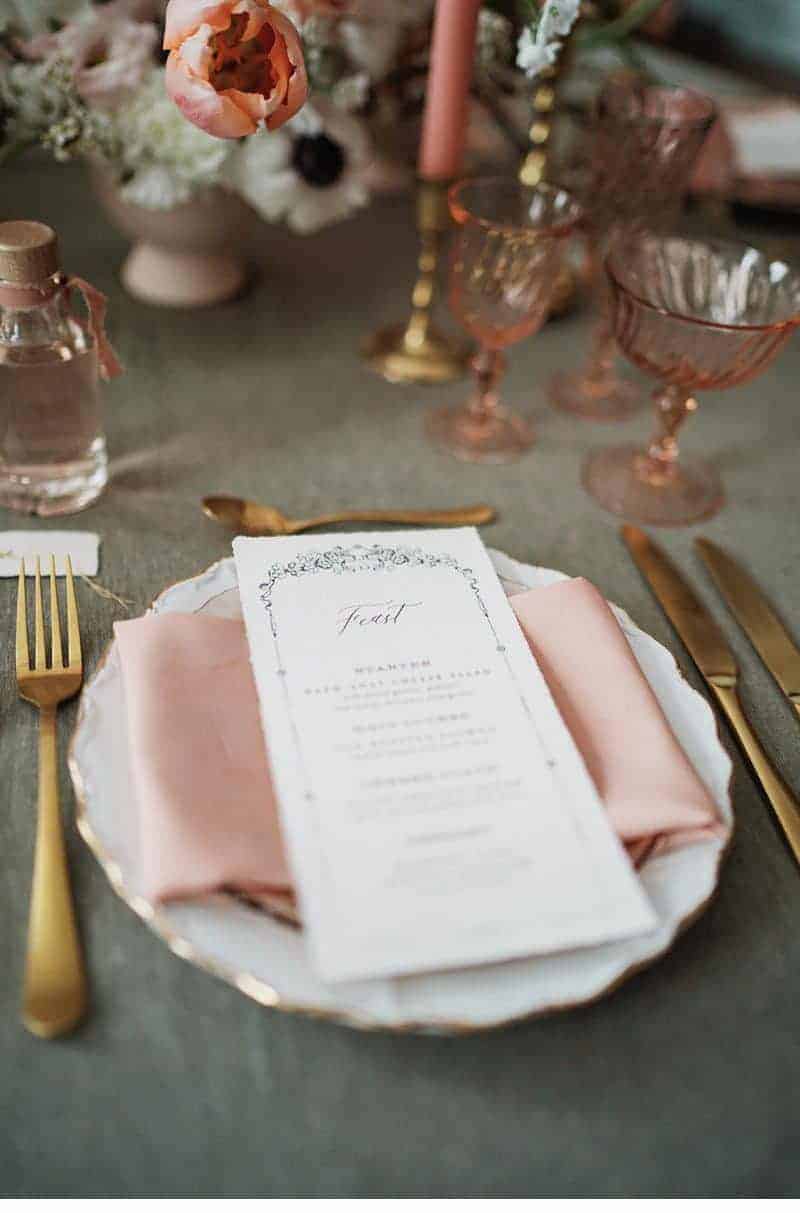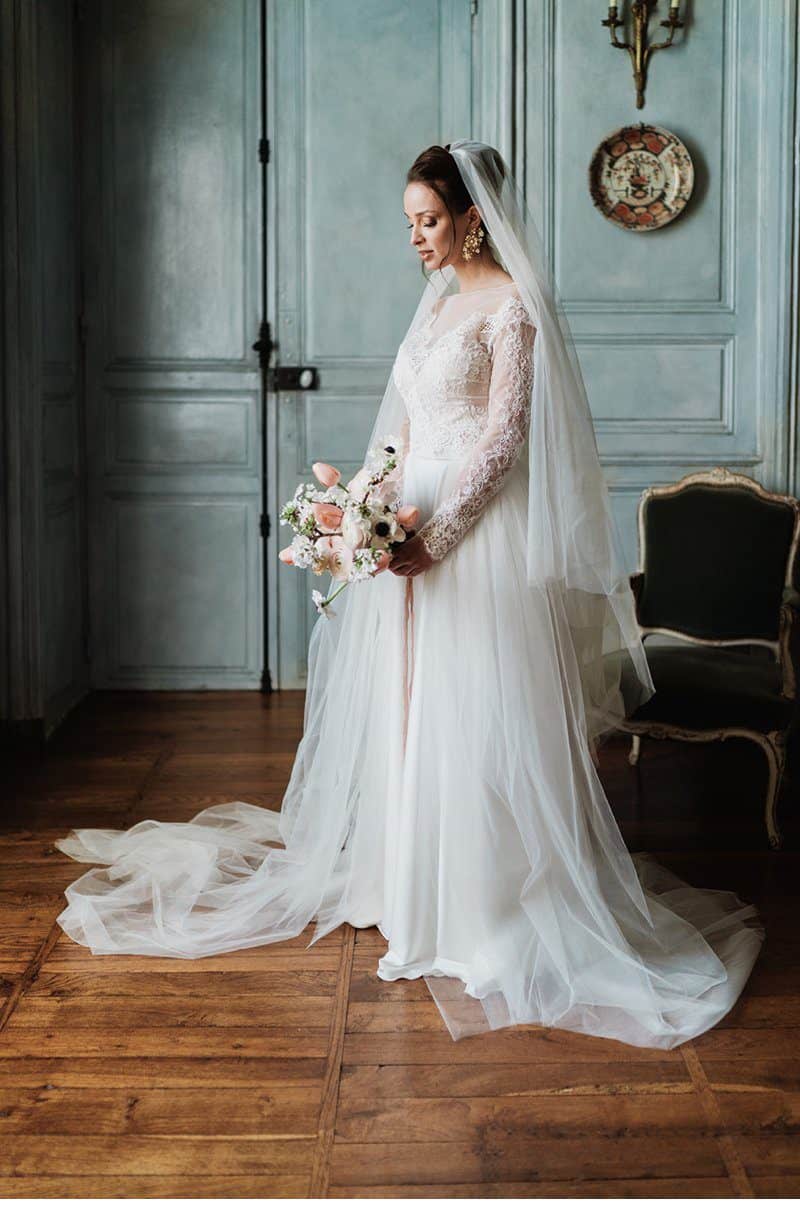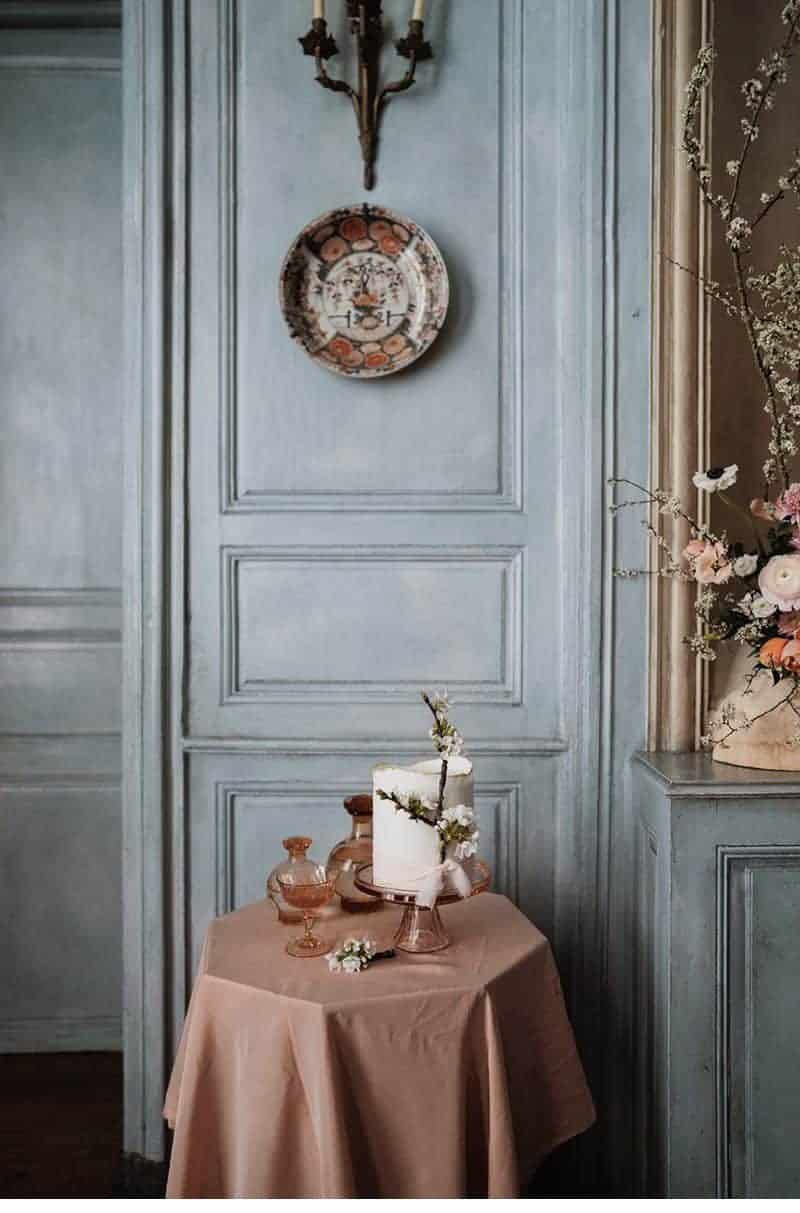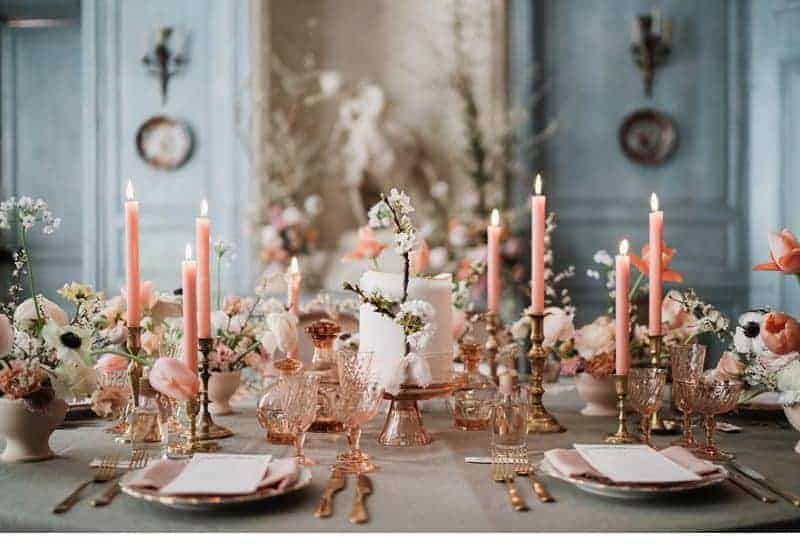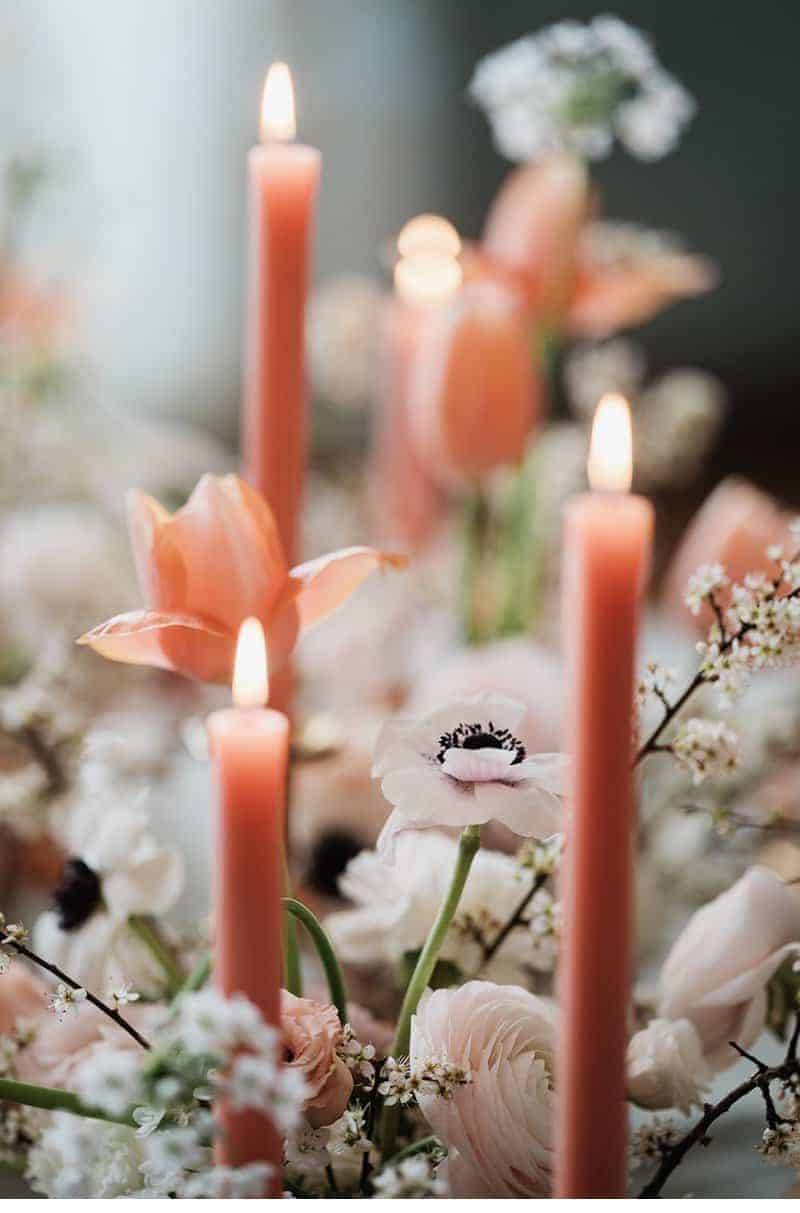 Creative Direction: Edua Decore / So Hélo
Photography: Vivien Malagnat
Video: Sandy Cluzaud
Dresses and Negligee: Cléophina
Jewelry: So Hélo
MUAH: Affinité Beauté
Flowers: Edua Decore
Paper goods: Bonjour Paper
Cake: Chloebelle's Cake
Venue: Château de Salvanet
Furniture Rentals: Le petit bal
Shoes: Patricia Blanchet
Model: Charlotte Verger