Dreamlike After Wedding Session at Lake Garda
Italy offers beautiful, varied, Mediterranean landscapes, has beautiful islands and impressive cities, and is a country you want to return to again and again. This sunny, hospitable country attracts couples in love from all over the world. Inspiration can be found everywhere. In Italy, all lakes, cities and provinces have their own uniqueness and charm.
At the idyllically located Lake Garda, Katharina and Martin celebrated an incomparably beautiful after wedding shoot organized by wedding planner Diana from Edelweiss Weddings and wedding photographer Mila & Stephan from Vivid Symphony.
They told: "Katharina and Martin, a beautiful and romantic couple, captured our hearts with their tender emotions and attitude towards each other. With great enthusiasm they decided to honeymoon and have an after wedding shoot at Lake Garda. The uniqueness of the lake is that there are incredible expanses here, sometimes it seems that you are somewhere on the Mediterranean Sea.
The hotel that the couple chose is located in the heart of Sirmione, the historical center of the city. Hotel Villa Cortine  is so beautiful and majestic that it will take your breath away when you see it for the first time. The windows offer a breathtaking view of the town and Lake Garda. A true paradise.
We created a beautiful concept for their after wedding session. This couple inspired us with their demeanor and presentation to embody something light with a touch of aristocracy. Dried flowers and only light colors with a dominance of white were used for the design and decor.
The wedding stationery by Edelweiss Weddings  was created especially for this after wedding shoot on handmade paper.
Catherine's fragility and sophistication were reflected in the stylish lace wedding gown with light and airy lines by Emmy Mae (via My Bridal Boutique). The look was complemented by snow-white mesh shoes embellished with rhinestones and crystals by Bella Belle Shoes – a bride's dream.
White ceramic hair jewelry and earrings completed Catherine's look.
With this shoot, we wanted to take you back in time and leave a long and pleasant aftertaste when you look at it."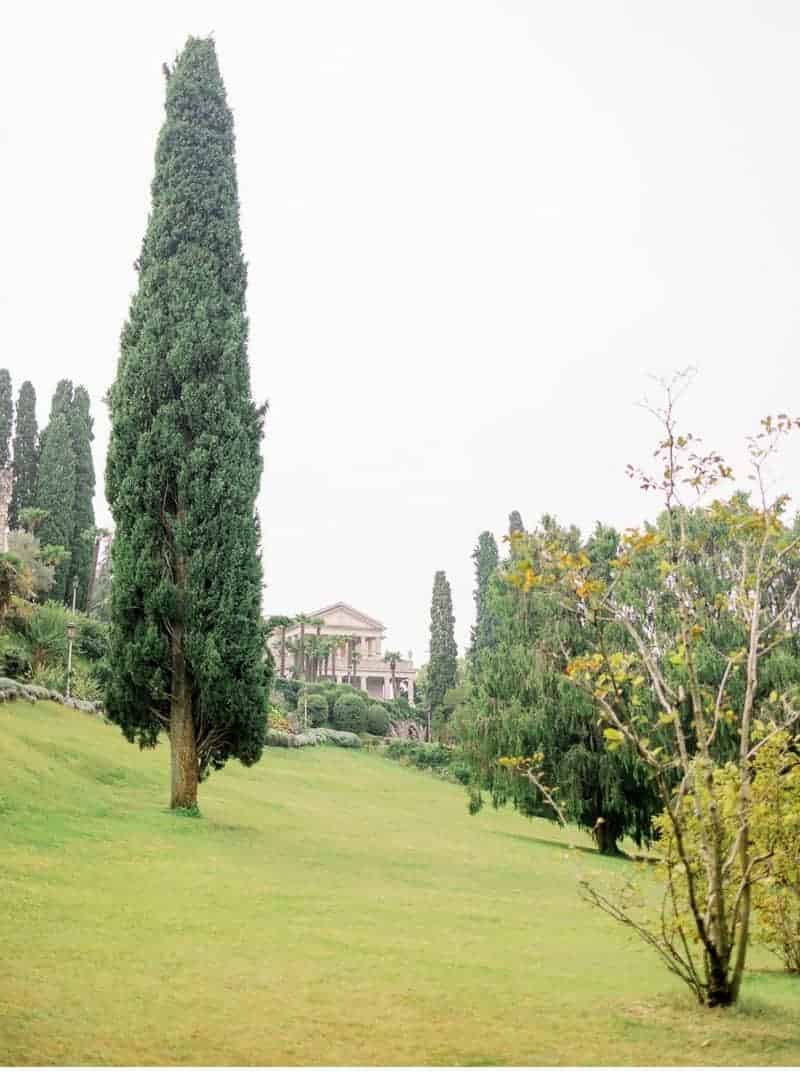 Photography, Video, Organization: Vivid Symphony
Wedding Planner & Organization: Edelweiss Weddings 
Dress: Emmy Mae via My Bridal Boutique
Shoes: Bella Belle Shoes
Earrings: Della Bella Gioielli
Muah: Annett Anders
Flower design: Della Bella Fiori 
Veil: BelleJulie
Stationery: Edelweiss Weddings 
Styling Props & Flatlay Styling: Marry and Lilo
Headpiece: Mia und Martha 
Location: Hotel Villa Cortine 
Cake: Lallaby Cakes