Dreamlike Bridal Dresses by Eva Poleschinski
Bridal designer Eva Poleschinski i probably lives the dream of many brides and wives – she designs a wedding dress for every anniversary.
They say one wears a wedding dress only once in a life. As if! This year it was already her fifth, exclusive dress, because together with her husband Oliver Rathschüler she recently celebrated her fifth wedding anniversary. Reason enough for a small but nice anniversary shoot.
The successful fashion designer from Austria is known for innovative, extravagant wedding dresses with that certain something. Confident, modern brides love her designs and find themselves in the Eva´s style.
It's not surprising that Eva Poleschinski made something special out of her own wedding and the following wedding anniversaries. She has told us how such a day can look like:
 "When planning our wedding five years ago, we had a lot of ideas for different places, because we are very travel enthusiastic. So the idea arose to celebrate our wedding anniversaries always in another place, a so-called longing place. For us it is a day we cherish our wedding day and we can always arrange it a little bit different for us." How romantic!
At the same time, this is how an especially lovingly designed collection piece is formed every year with its finger on the pulse of the time, as the designer herself tells us: "This way I can always define and try out new wedding trends. For example, we celebrated a kind of winter wedding this year in Iceland, as I see the fascination of winter weddings is getting bigger and bigger among future brides. All these new models, apart from my own two wedding gowns, I then integrate into my trend collections. "
We are delighted. Not only by the romantic thought of having a wedding anniversary reviewed and redesigned every year with our partner. But also by the gorgeous wedding dresses that inspire us again and again with every new wedding season.
Photographer Marlene Rahmann did a great job, like Eva Poleschinski, and recorded this significant anniversary shoot for us.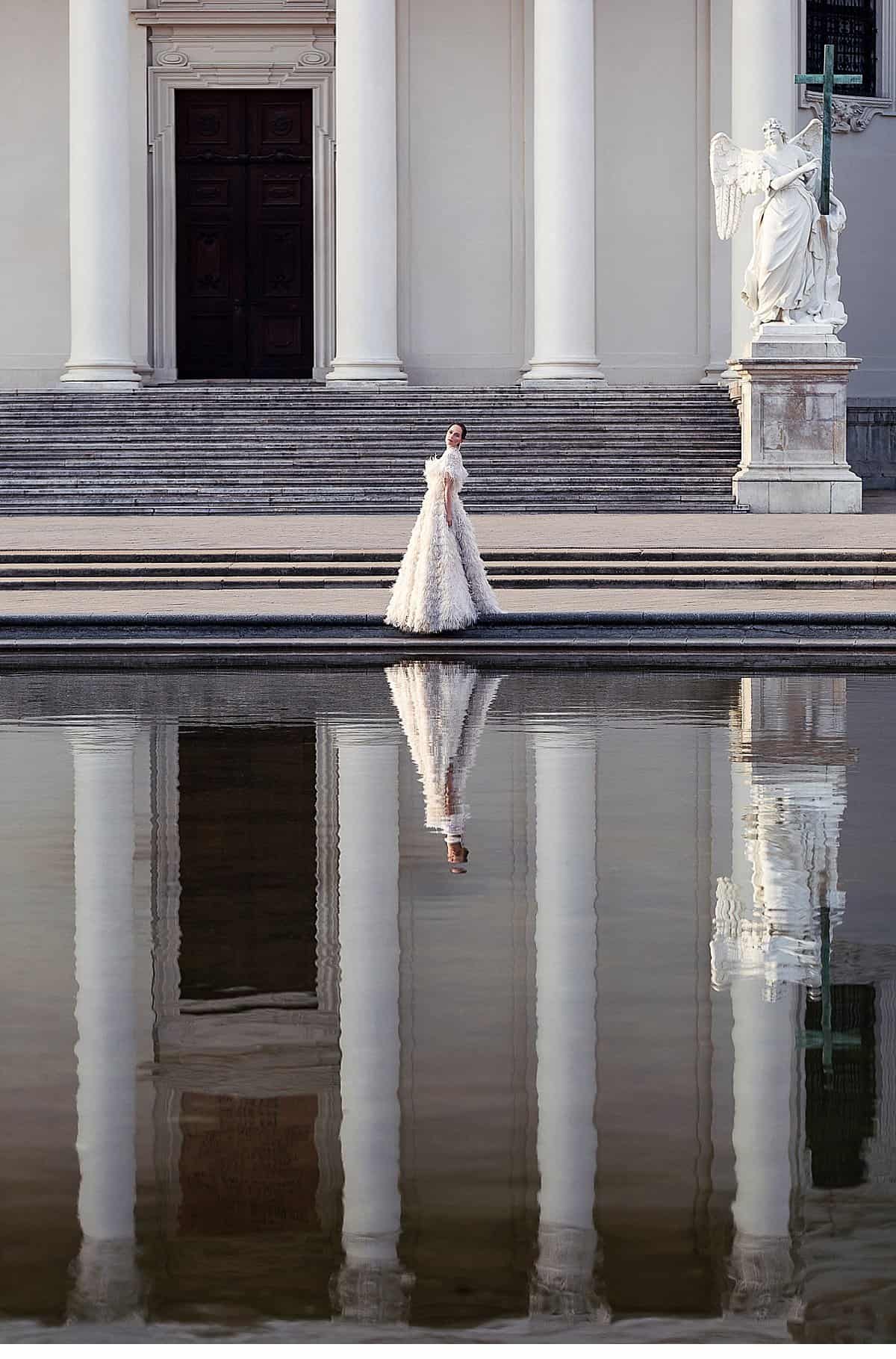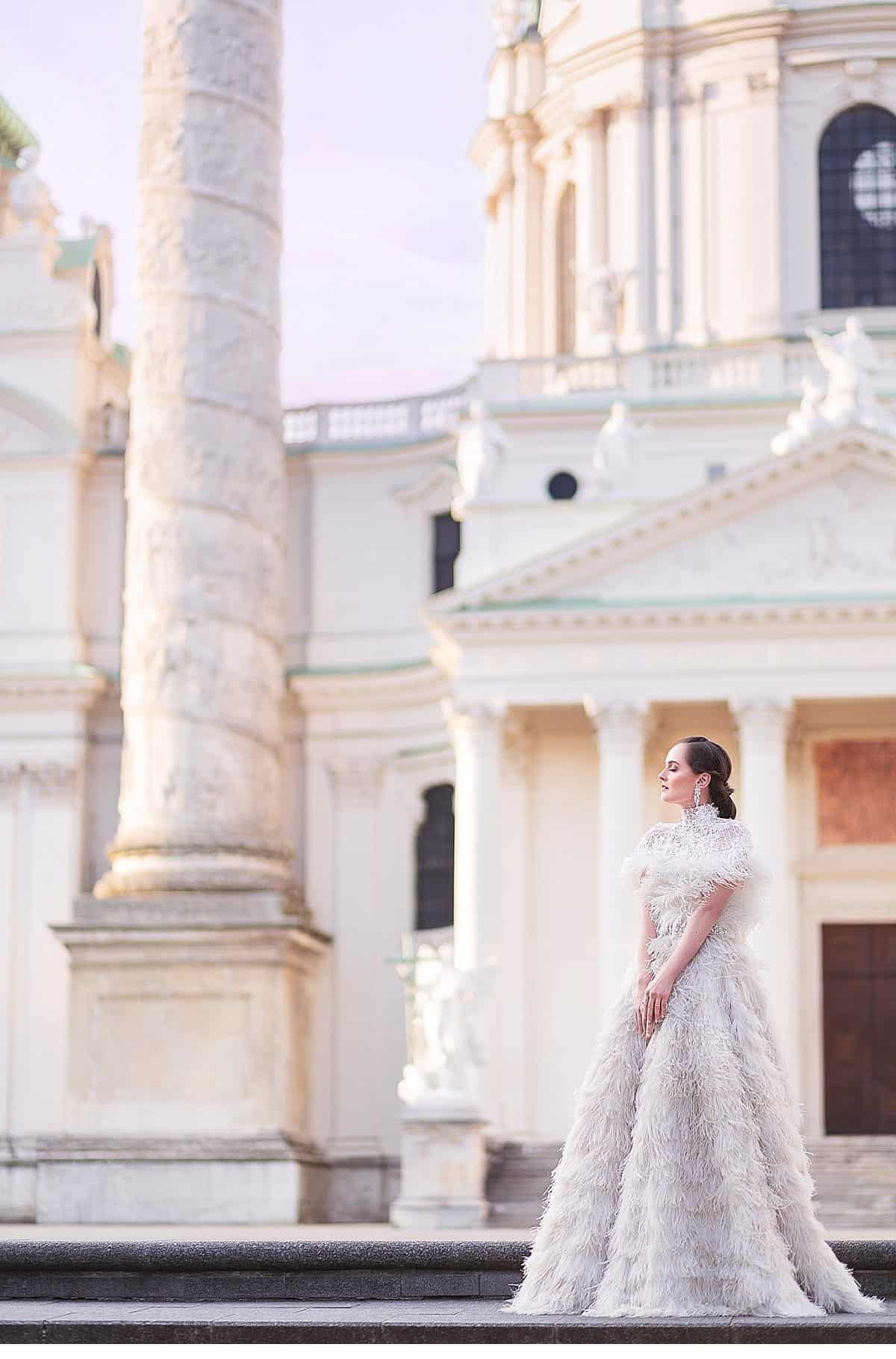 Bridal Dresses: Eva Poleschinski
Photography: Marlene Rahmann
Hair & Make Up: Corinne Falkenheiner