DREAMLIKE Texas
We follow the silent melodies of a guitar; get carried across endless meadows by a soft breeze. Lushly green the grasses raise their heads patiently blowing in the wind. Our journey ends at a lovingly set dinner table and a beautiful bride.
Thinking of Texas most of us probably think of cowboys, fallow landscapes and rodeos. But there´s so much more Texas has to offer as these wonderful pictures by Heather Rowland show. Her collaboration with stylist Katy Bohls of Without Wax, Katy set new standards when it comes to naturally elegant wedding inspirations.
A clear sky lets nature look even brighter and shows Katy´s magnificent florals off to their best advantage. With her subtle make-up and a plain hair style the bride mirrors the serenity and pure beauty that surrounds her.
Specifically placed playful details like porcelain and silver flatware created an elegance that continued fluently in the dreamlike gown by  Dreamers & Lovers. It´s premium lace and the coy back neckline invite to dream while a long train and the floor-length veil let the bride gracefully float across the meadow.
Enjoy the great pictures shot by Heather Rowland and get fascinated by this romantically elegant side of Texas…
Translation: Marina Jenewein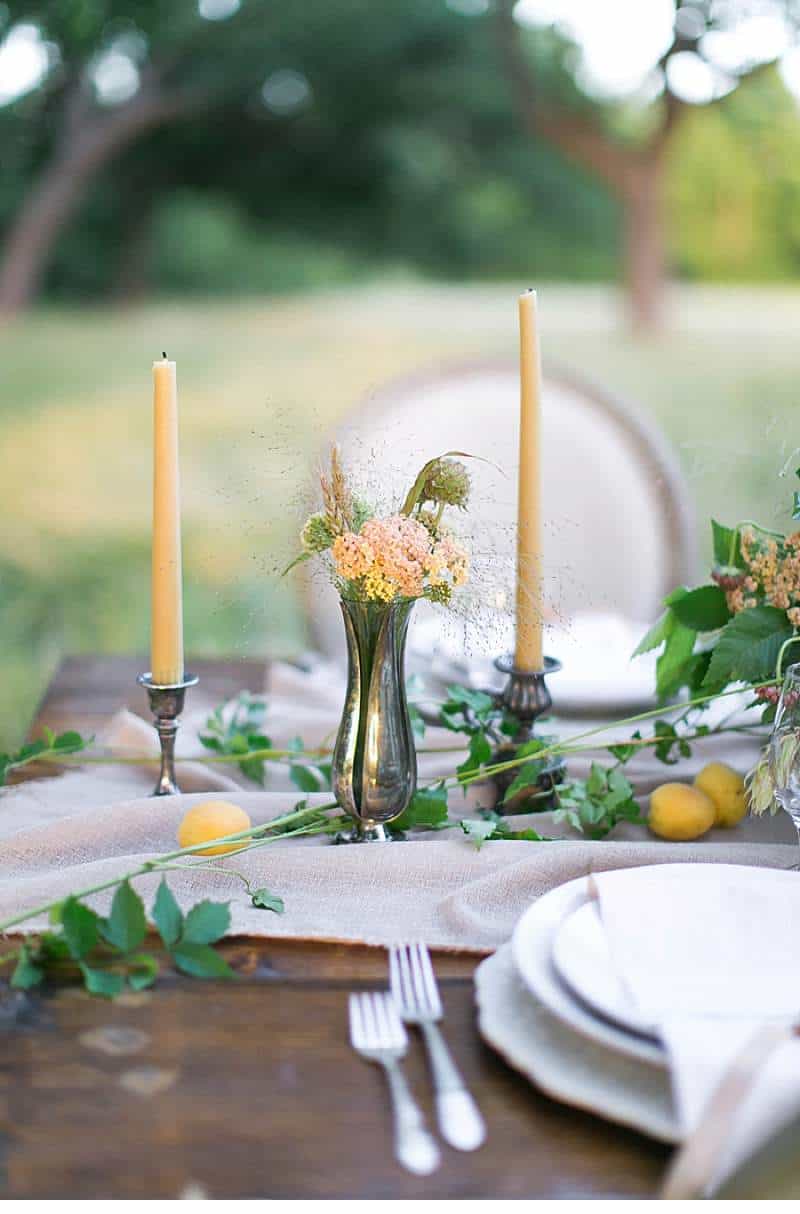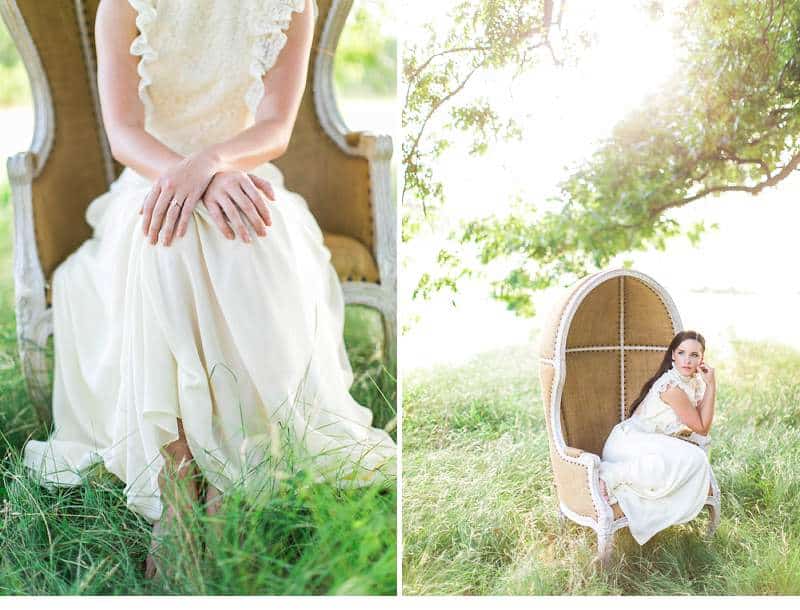 PHOTOGRAPHER: Heather Rowland Photography
STYLING + FLOWERS: Katy Bohls of Without Wax, Katy
PAPER: Yuling Designs
HAIR + MAKE-UP: Andrea Juarez
DRESS: Dreamers & Lovers
GRAND CHAIR: Suite 206
MODEL: Ashley Jo Green