Dreamlike Elopement In Paris
Is there anything more romantic than a royal elopement in Paris? Only the two of you, alone in the city of love. An intimate ceremony in front of the Louvre. A portrait shoot in front of the royal castle. And a first walk as husband and wife through this glamorous city…
With his expressive images, wedding photographer Jérémy Froeliger tells us exactly this story. A story directed by real life:"It´s a tale of two hearts, who lovingly found one another despite time and distance." he told us. "Olesia from Russia, and Charles from France came together in Paris."
No wonder, then, that this place will forever be associated with magical moments for the bridal couple and also played an important role in the wedding preparations.
"When we created their wedding theme, we knew straight away we would be dedicated to reflecting the union of their cultural values and the heritage of their countries." A & A Event revealed. Not only did they organize this unforgettable wedding but also managed to make the impossible possible.
"Thanks to an outstanding team of professionals, we were able to realise the dream an intimate marriage ceremony in front of the Louvre, where Olesia & Charles had had their first Rendez-vous – a truly special memory to bring to life." 
Literally a dream come true, we might say. So lay back and enjoy the wonderful images telling this unique story, shot by Jérémy Froeliger.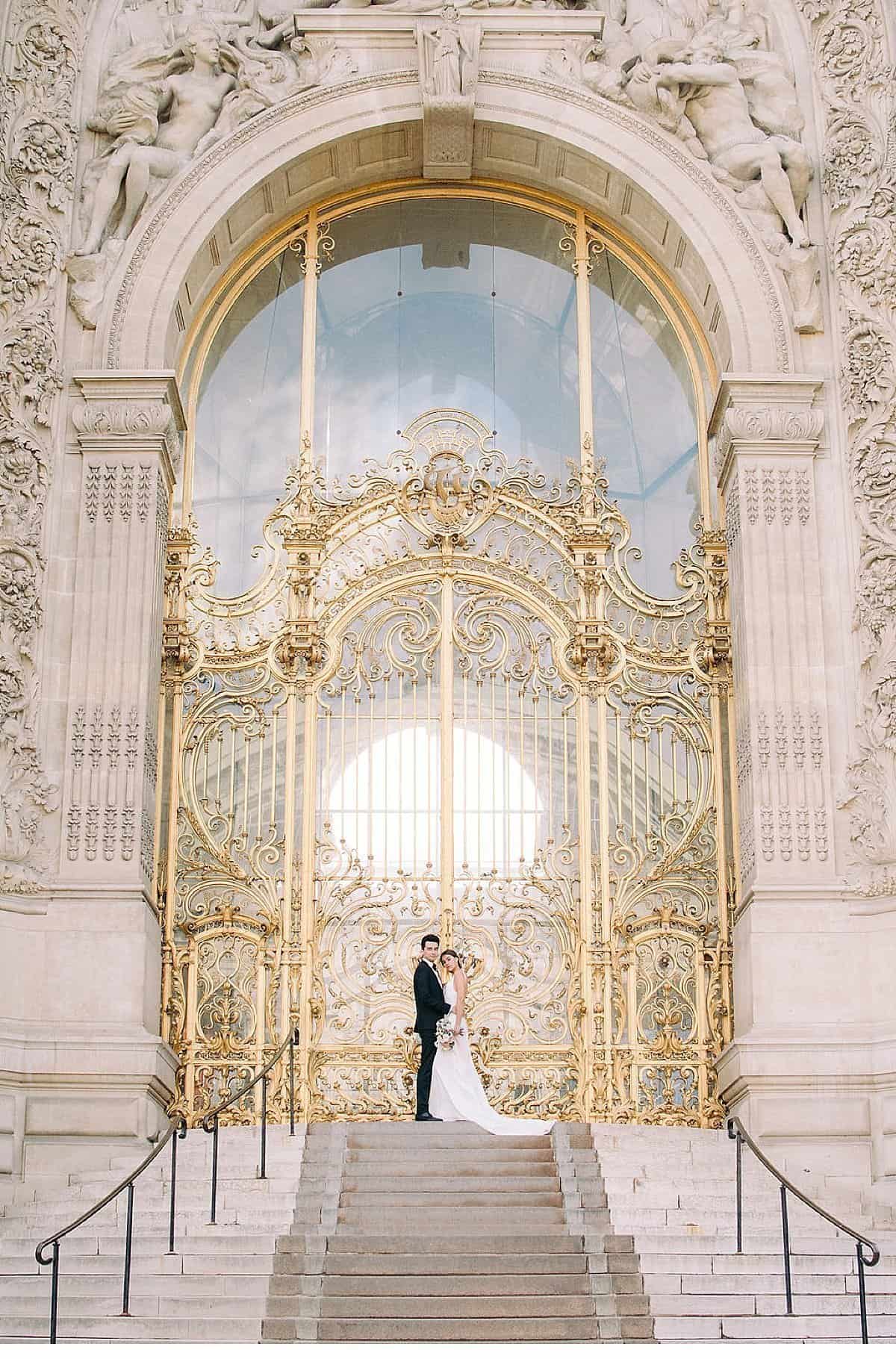 Photographer: Jérémy Froeliger
Stylist/Planner:  A & A Event
Floral Designer: Le Fancy Deco
Dress/Outfit Designer: Tasya Talitha
Hair and Makeup Artist: Jho Cruzat
Food/Dessert: Sweet Creations Cakes
Rentals: Vaisselle Vintage
Wedding Stationary: Graphikk Art
Car: Dream Car
Bride and Groom: Olesia and Charles