Dreamlike Elopement on the picturesque coast of Greece
Our eyes glide over the vastness of the ocean, the magic of nature and the picturesque coast of Greece. Hand in hand and lost in amorous gazes, Trina and David celebrate their elopement and explore the idyllic spot in search of suitable places for undisturbed togetherness. Wild grasses and delicate blossoms offer a contrasting, yet fascinating landscape.
Wedding planner Claire from Lefkas Weddings  told: "The day was bittersweet. It was so so special because it brought the focus of their wedding day to the most important thing… their commitment and love.
This gorgeous elopement was truly a day of two people, deeply in love. Plans change, weddings become elopements and after the initial upset changed to acceptance, we took the two constant elements of the day; the Villa Mavrades and the wild and beautiful scenery of Lefkada and created a new story.
A professional photographer herself, the choice of the photographer and filmmaker who would capture their day was extremely important to bride Trina.
Using items chosen by the bride from their home in England, mixed with decor objects from the villa, we created together with the floral designer Tasos Korfiatis from Gourioti Flowers a boho dream ceremony on the rooftop terrace.
Whilst the couple visited Cape Lefkada for a couple shoot, the team transformed the villa into a magical dinner setting with flickering candlelight which was a complete surprise to the couple on their return.
A private chef prepared a menu which was followed by a romantic dance on the rooftop under the night sky.
The couple left Greece with an extra unexpected wedding gift, as they fell in love with the little cat that visited the villa deciding to adopt her and take her back home to the UK with them!"
The stunning images of Lefteris Kalampokas now take us on a journey to Greece and immerse us in a romantic wedding world.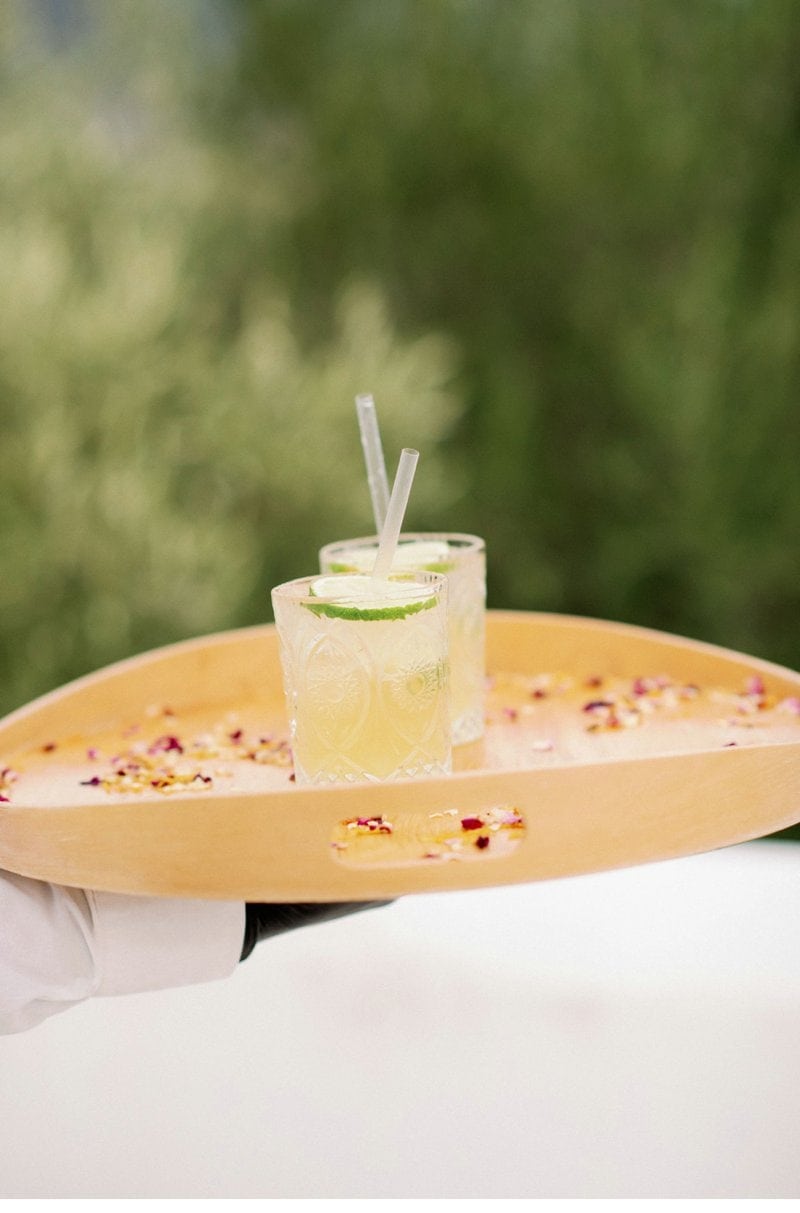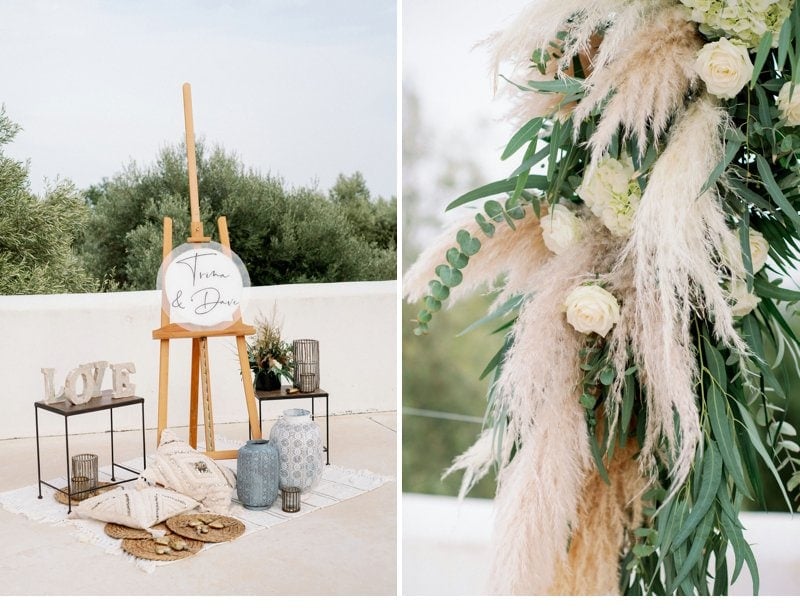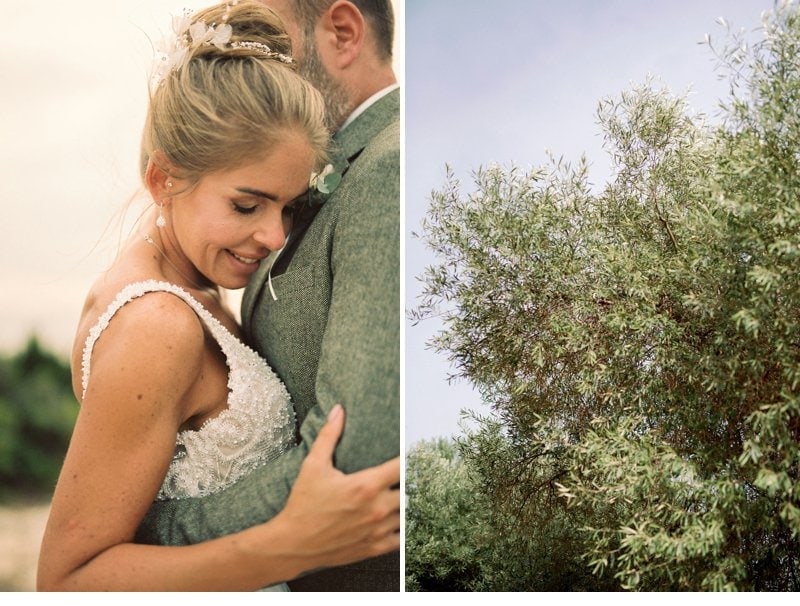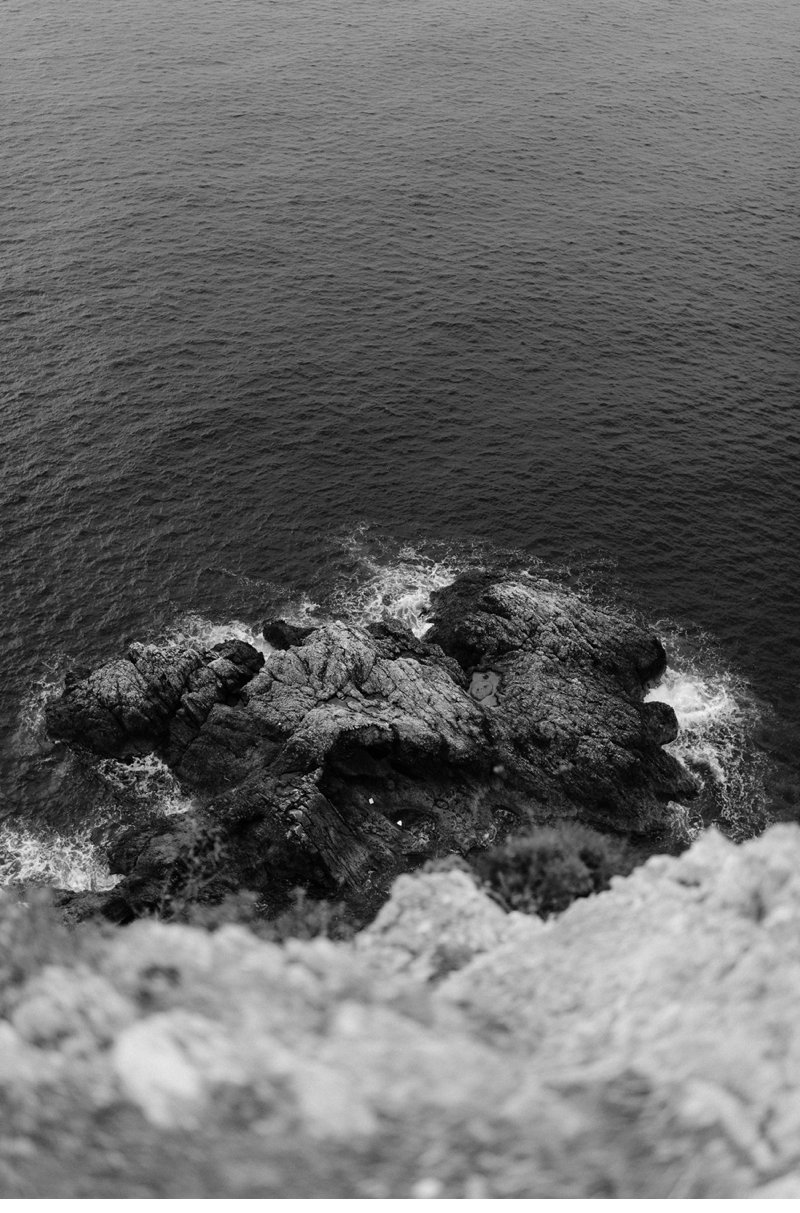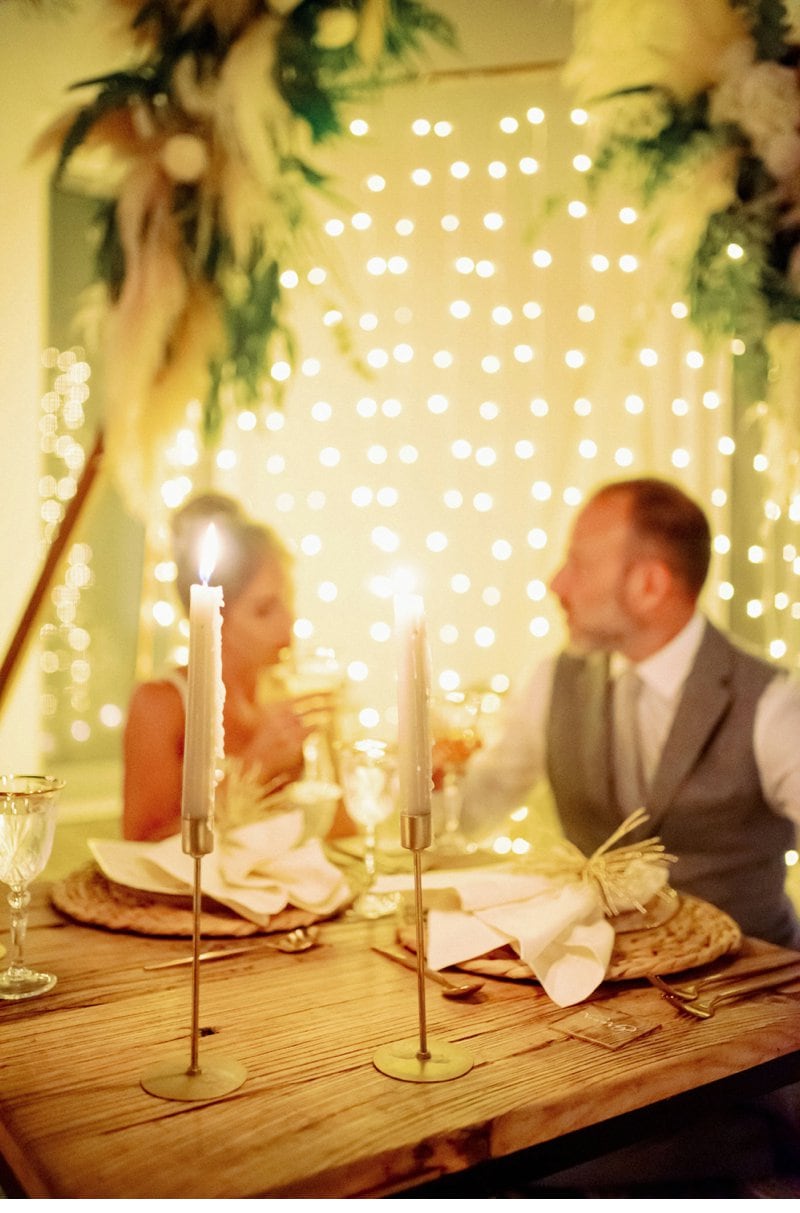 Wedding planning and styling: Lefkas Weddings 
Photography: Lefteris Kalampokas 
Videography: Angelos Lagos Filmmaker
Catering: Mamalis Catering 
Cake: My Candy Dates 
Flowers: Gourioti Flowers
MUA: Despoina Kourbei 
Hair: Effie Katsabiri 
Venue: Villa Mavrades 
Bride dress: Eddy K  Bridal
Bride detachable overskirt: Martina Liana
Vow Books: Abbie Worton