Dreamlike Inspirations On Kastiel Holic
The walls of Slovakias Kastiel Holic are full of fascinating history and were the mystic venue for an amazing workshop organized by the fantastic photographer Sona of Inspired By Love this summer.
Together with eventdesigner Ciara O´Halloran she created a magical wedding-dream which put a spell on absolutely everyone.
Lovingly arranged floral decoration, a charismatic bridal-couple, puristic decoration elements and the dramatic atmosphere of this time-honored castle make us float into a fabulous world of inspirations.
Ciara told: "The layers of history in a building have always been of fascination, and no more so than in the crumbling warren of rooms that is Kastiel Holic. From the imposing stone staircase to the intricate ornate plasterwork and shadows of decadence, the setting couldn't have been a more magical location for the Inspired by Love Workshop. Wishing walls could talk, I was even more enchanted to discover that this masterpiece of a building was a childhood Summer home of Marie Antoinette.
With the whisper of what once was echoing throughout the space, I wanted the editorial to be a story of love and the passage of time, balancing the architectural details with organic elements. Giving the sense of a place that time forgot, the soft florals and greenery reflected nature gradually reclaiming its dominance, while the delicate touch of lace, silk and tulle worked in harmony to bring an almost other worldly aura to the space".
Sona of Inspired By Love fascinates with her expressive pictures, which reflect the impressive ambience of the castle and the breathtaking wedding scenery perfectly.
Translation: Marina Jenewein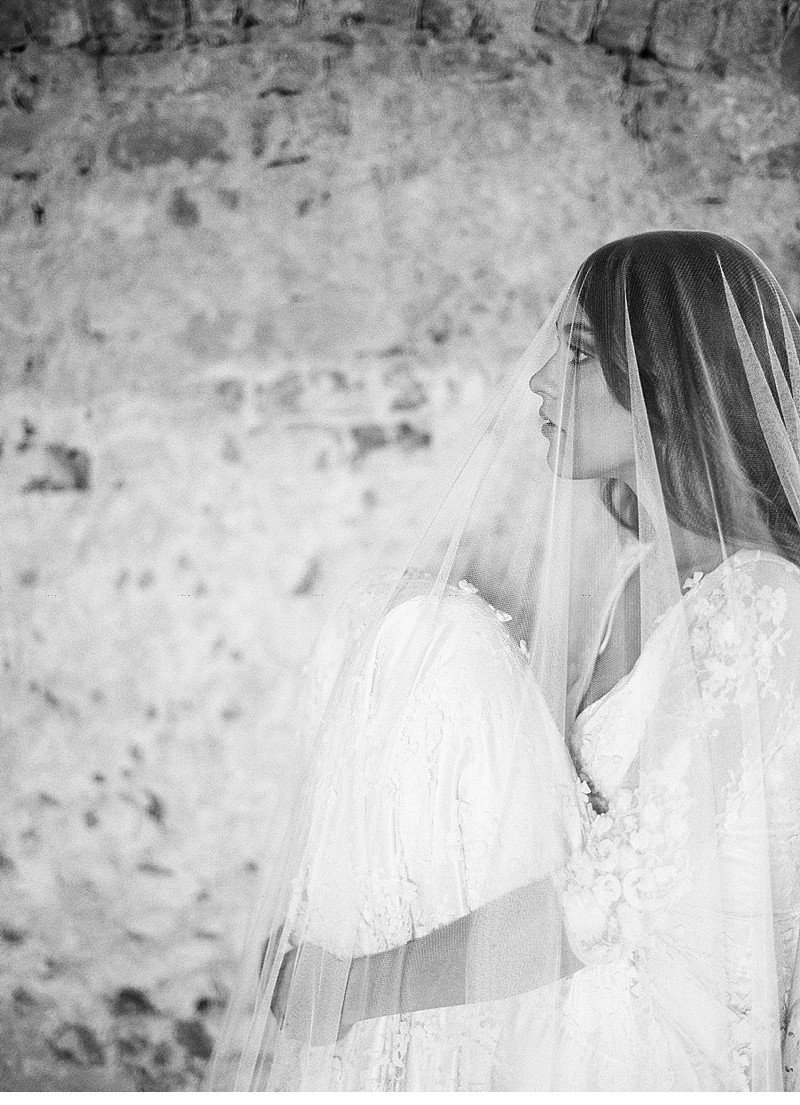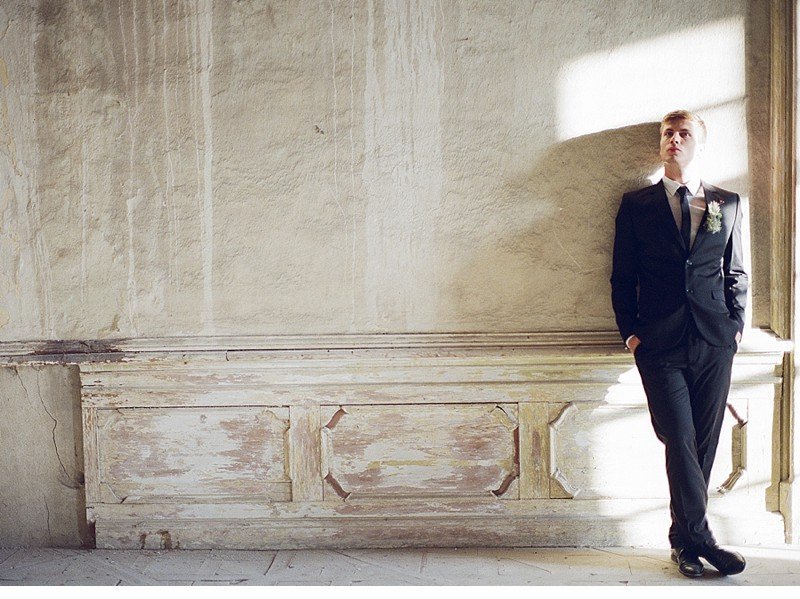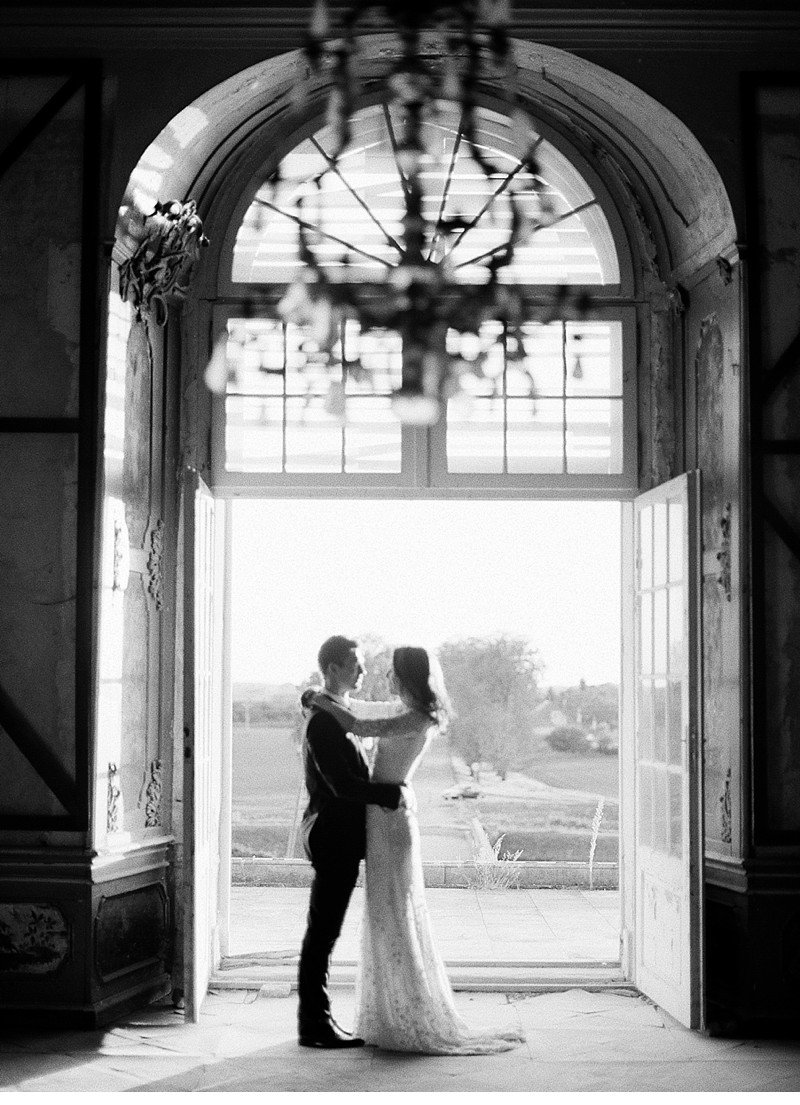 PHOTOGRAPHY: Inspired By Love
PLANNING: Perfect Day
ART DIRECTION & STYLING: Ciara O'Halloran
LOCATION: Kastiel Holic
DRESS: Patrick Casey
VEIL & HEADPIECE: Sibo Design
SUIT: H&M
FLOWERS: Wolfert
HAIR: Boris Bordács
MAKE-UP: Ľubica Orolínová
ACCESSOIRES & FURNITURE: Ponk Rentals
RIBBONS & FABRIC: Silk & Willow
MODELS: Tibor & Zuzana S – Mix Model Management