Dreamlike Tuscany Elopement
An impressive stone house, a view of surrounding valleys and the incomparable scent of olive trees presage: we´re witnessing a dreamlike elopement in Tuscany.
Surrounded by the silence of nature and their closest confidants, a young couple celebrates their love on the property of the stunning Villa Montanare. A dream of many bridal couples and a dream that came true for wedding stylist Silke from Weddings by Silke.
At an altitude of 600 meters, the bride and groom enjoy their togetherness. The houses in the valley seem endlessly far away, up here the world revolves exclusively around them. A walk through the ancient garden, emotional moments in front of the centuries-old house. A common look towards the future, tender gestures in an unobserved moment.
Pine, ivy and rosemary are compulsory in Tuscany and yet there is so much more here. Like this kind of magic from a bygone era. Or the charm of lightness that comes with seclusion. Or the mystery of immortality that every newlyweds wish for their love…
Silke and Malvina told us: "We dreamt of minimal look and elegant details, light colors with unconventional floral arrangements, organic and delicate created by amazing Gabriela of Copihue Studio.  Her unique arrangements, gave light and elegant movement to the styling. The simple and beautiful  plates from Missdish Ceramics recall the sophisticated taste of the couple. The romantically stationery created by To Be Dream consists of invitations and menus on handmade paper in a very elegant style and an amazing sketch of the stairs of our beautiful Villa Montanare."
Photographer Malvina Frolova now lets us dive into this world of inspiration with her impressive pictures.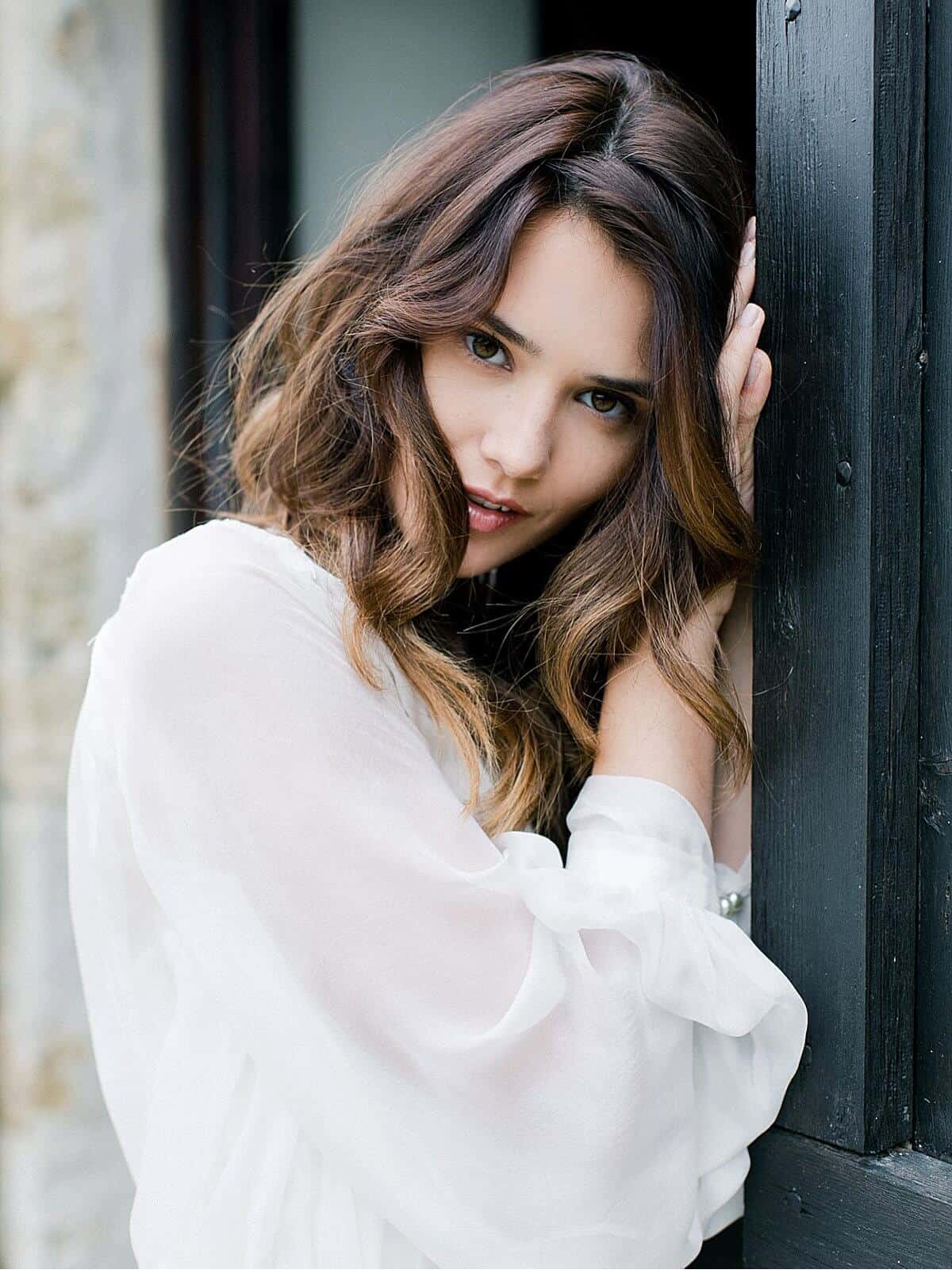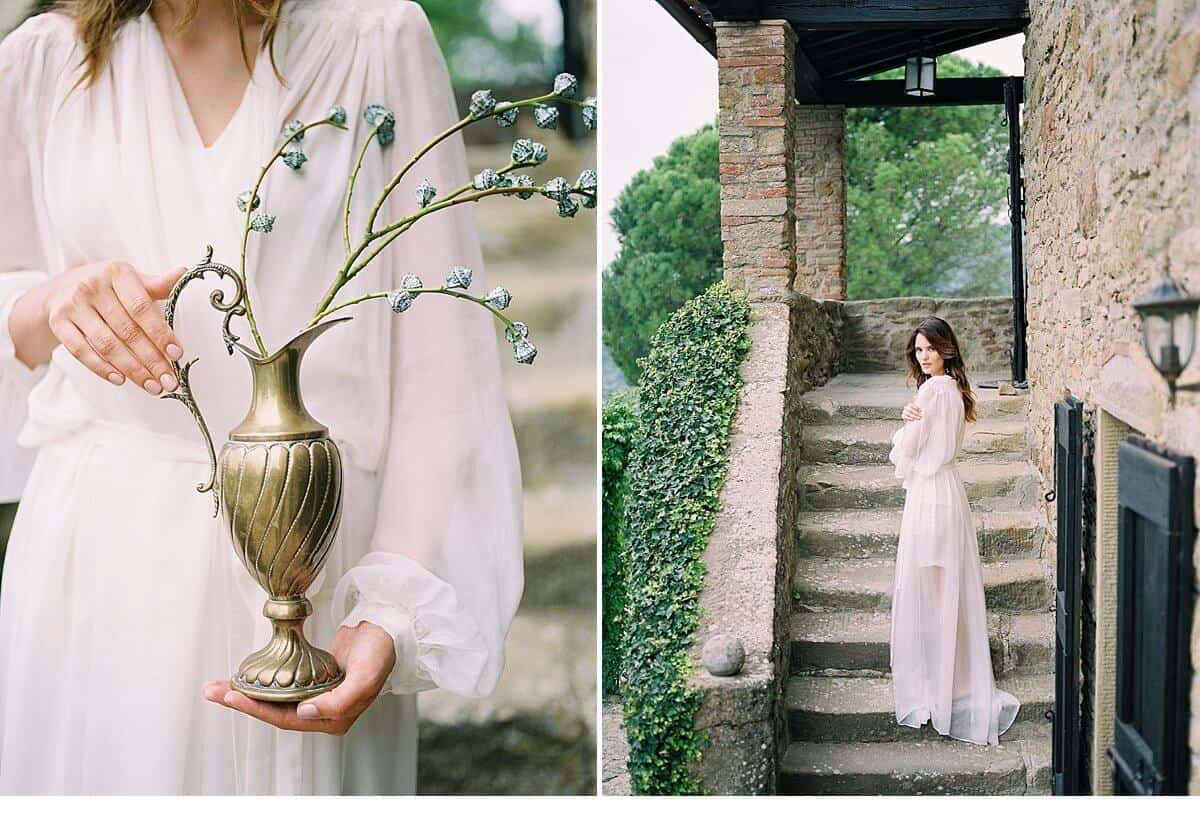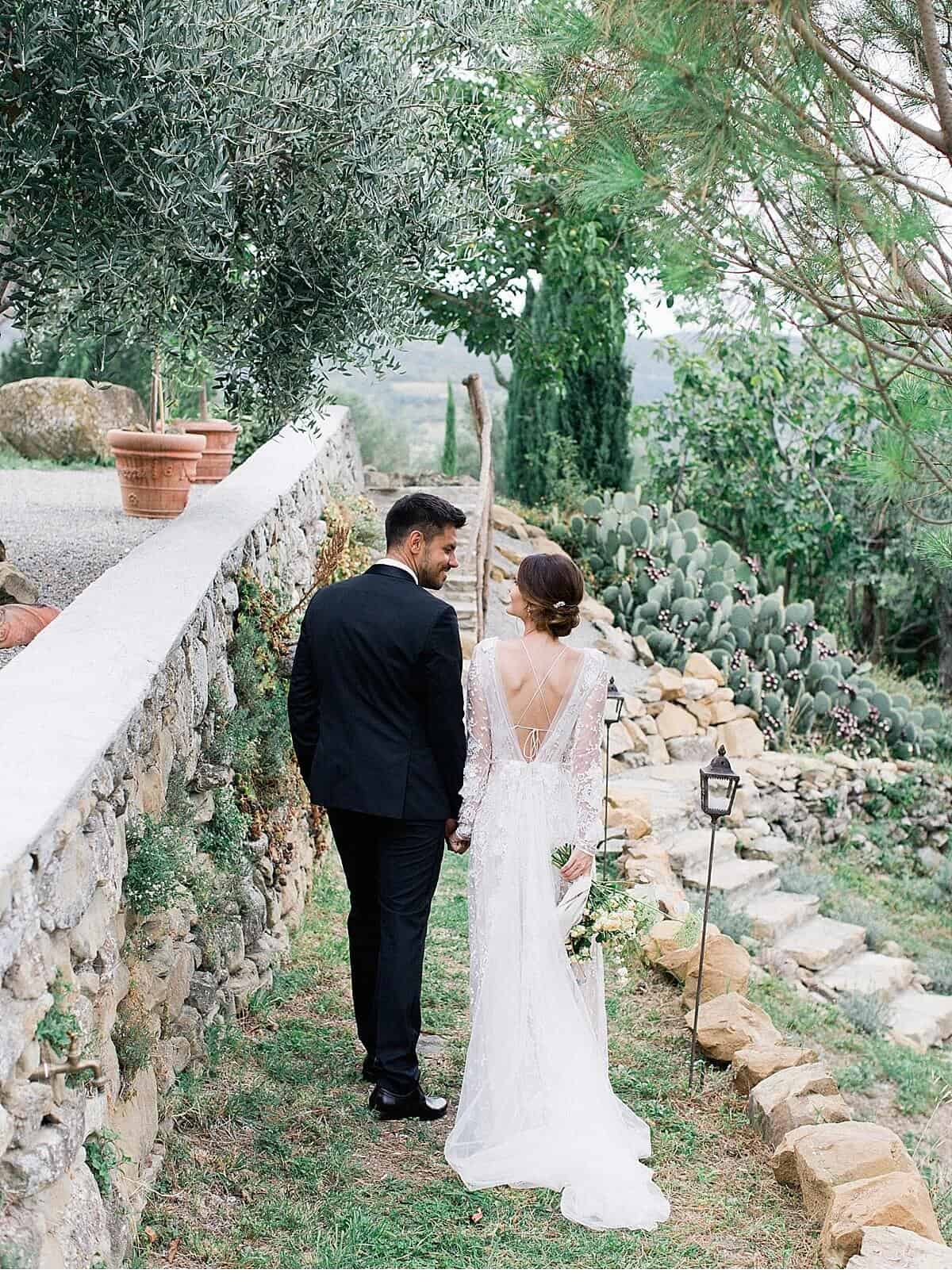 PHOTOGRAPHER: Malvina Frolova
STYLING: Weddings by Silke
LOCATION: Villa Montanare
FLORAL DESIGN: Copihue Studio
DRESS: Arina Boganova
BOUDOIR ROBE: White Chicks
HAIRSTYLE: Frank Giacone
MAKE-UP: Resha Arte
STATIONERY: To Be Dream
JEWELRY: Olga Delice
CERAMICS: Missdish Ceramics
FILM LAB: Plenka Lab