Dreamy Charles Town Elopement
Look out, with her dreamy Charles Town Elopement, photo artist Julie Cate and event designer Linda Ha Events are now sweetening our day…
The morning begins magically and somehow mystically on the rustic property that Ashton and Aaron chose for their private ceremony. A cuddly dog waits patiently in the barn, a curious parrot sits on open the window and a young pig runs across the yard.
The house itself seems lonely and deserted if it weren't for all the fresh green that is slowly but surely spreading through it. We follow it along the creaking wooden stairs up to the apartments and discover a beautiful bride. One last look out of the window, then step by step she approaches the future with her loved one.
A couple of old chairs on a wild meadow, a softly babbling brook, natural flowers by Wild Pollen and a handful of cute animal groomsmen were all the charming young couple needed for an intimate outdoor wedding. The indescribable feeling of freedom, happiness and endless love was omnipresent anyway and is also reflected in the enchanting stationery of Julie Ha Calligraphy.
Instead of a table for two, there was a small wedding cake for two and a glass of delicious champagne after the emotional ceremony, which Ashton and Aaron enjoyed on the rustic wooden terrace in close togetherness while they watched this special day fade away…
We love it when weddings are so full of personality, individuality and authenticity that we feel like we have known the bride and groom forever. Julie Cate managed to capture every little detail of this unique wedding and to convey exactly this feeling to us with her incredible pictures.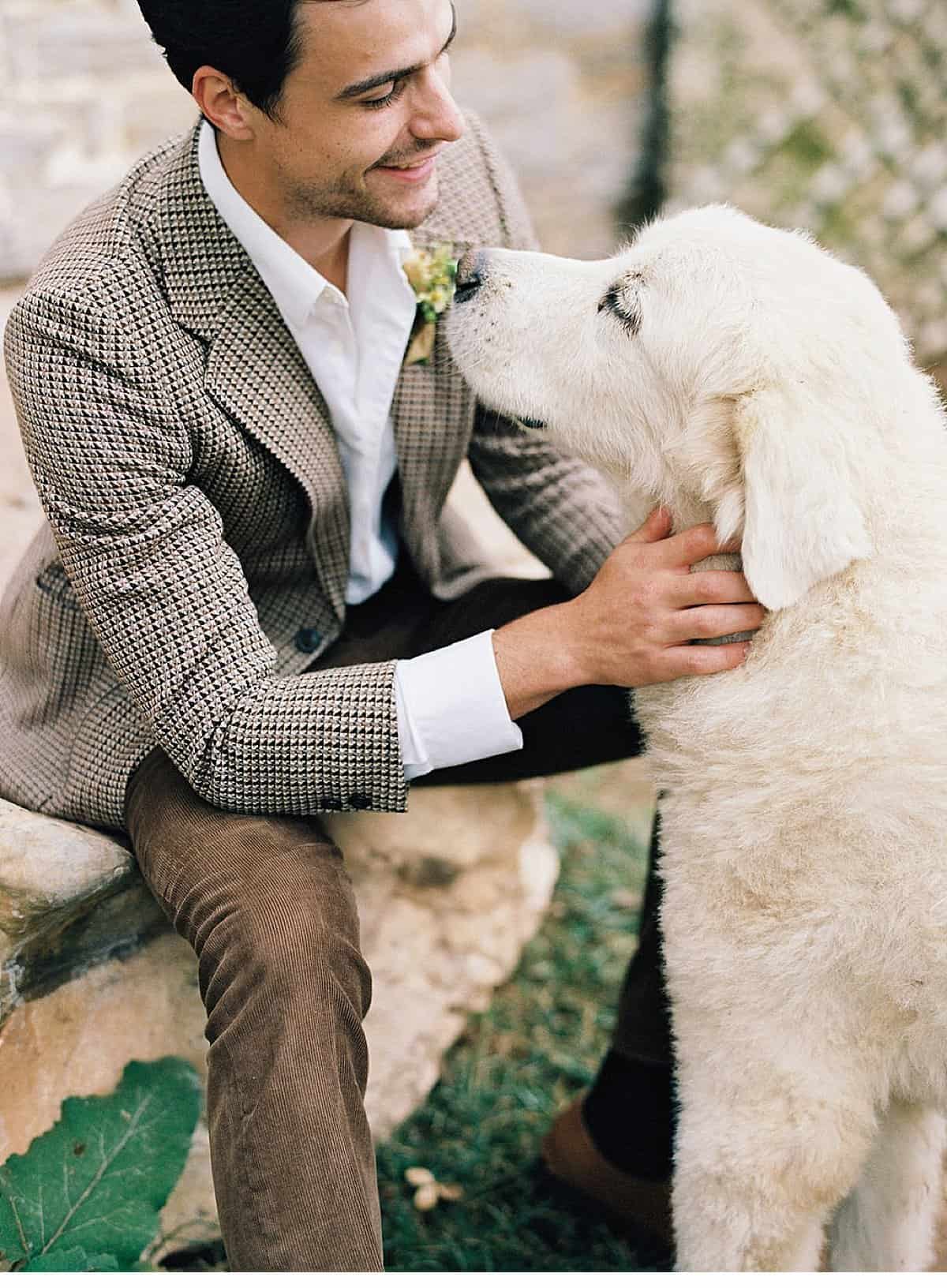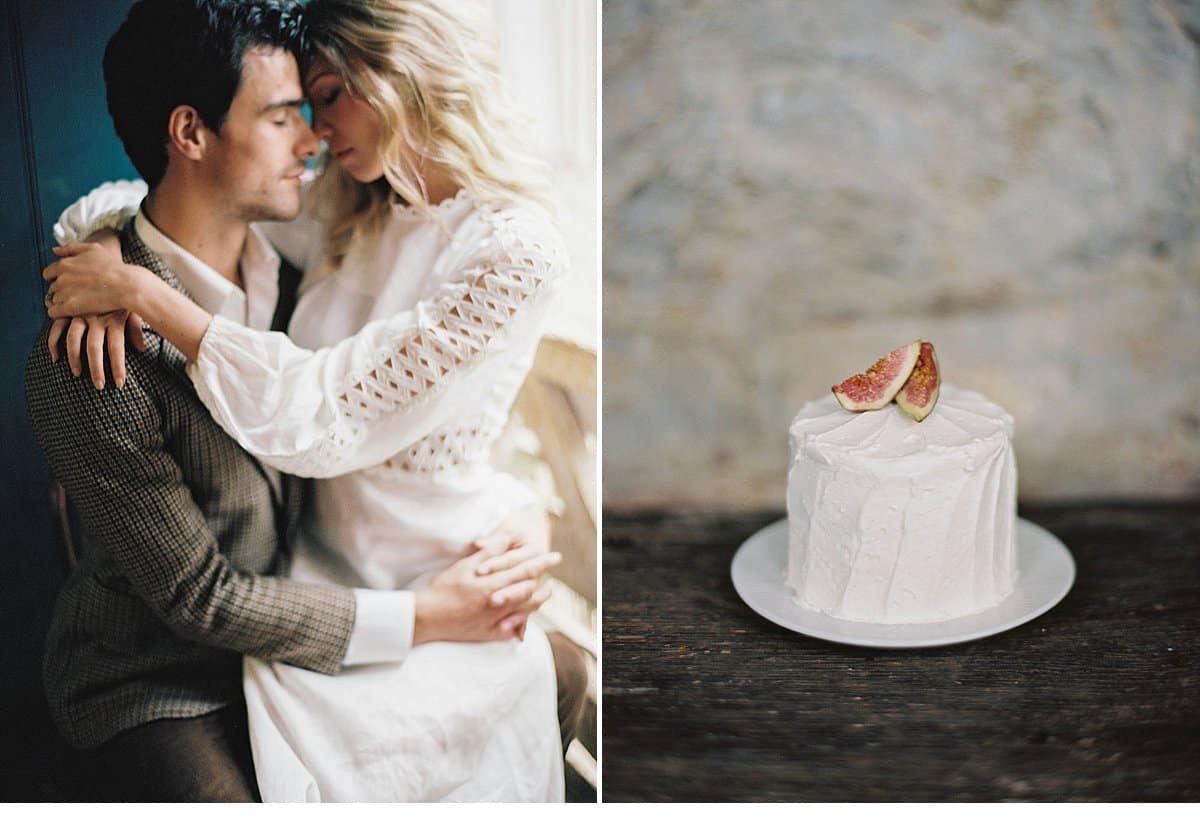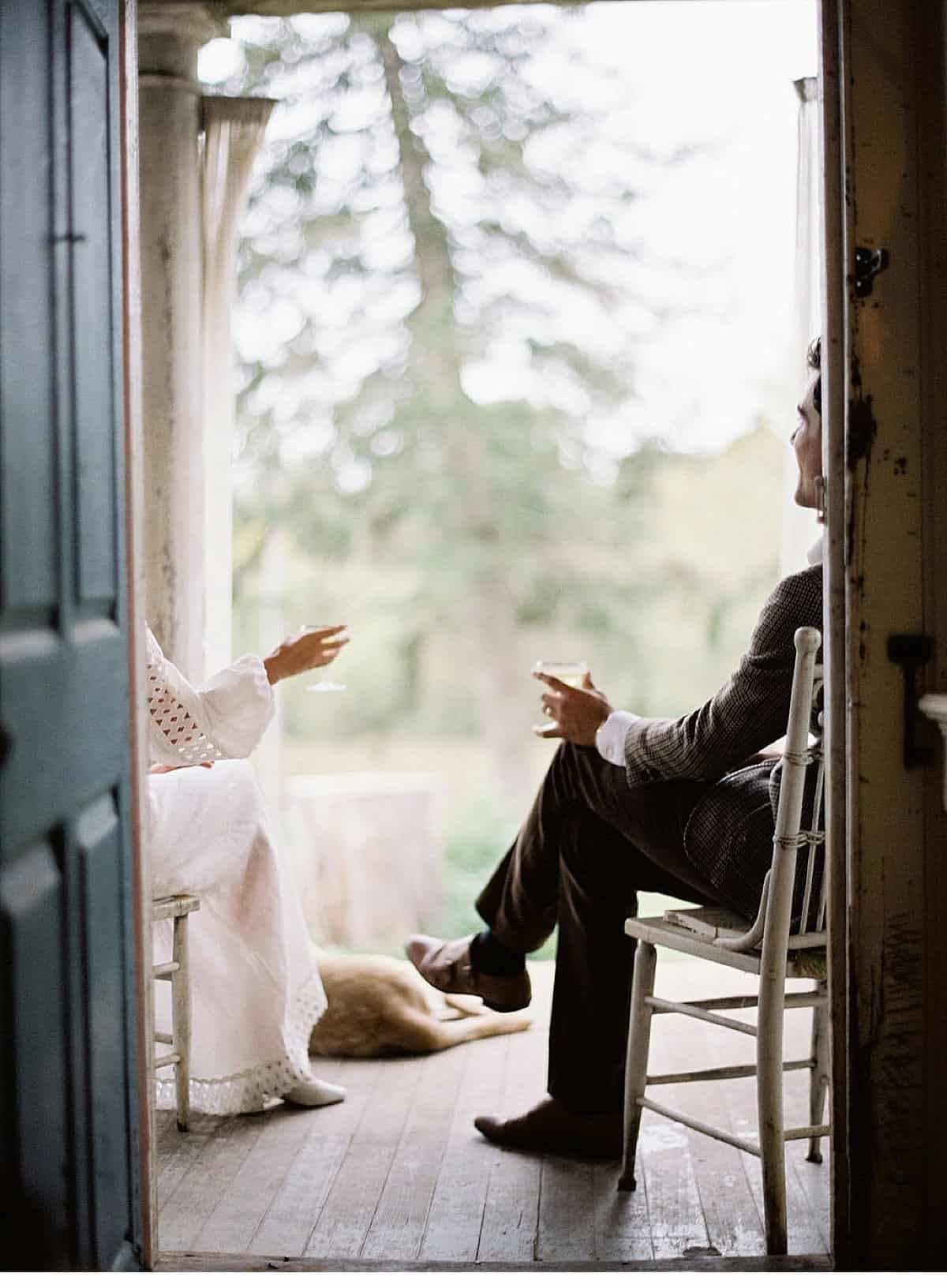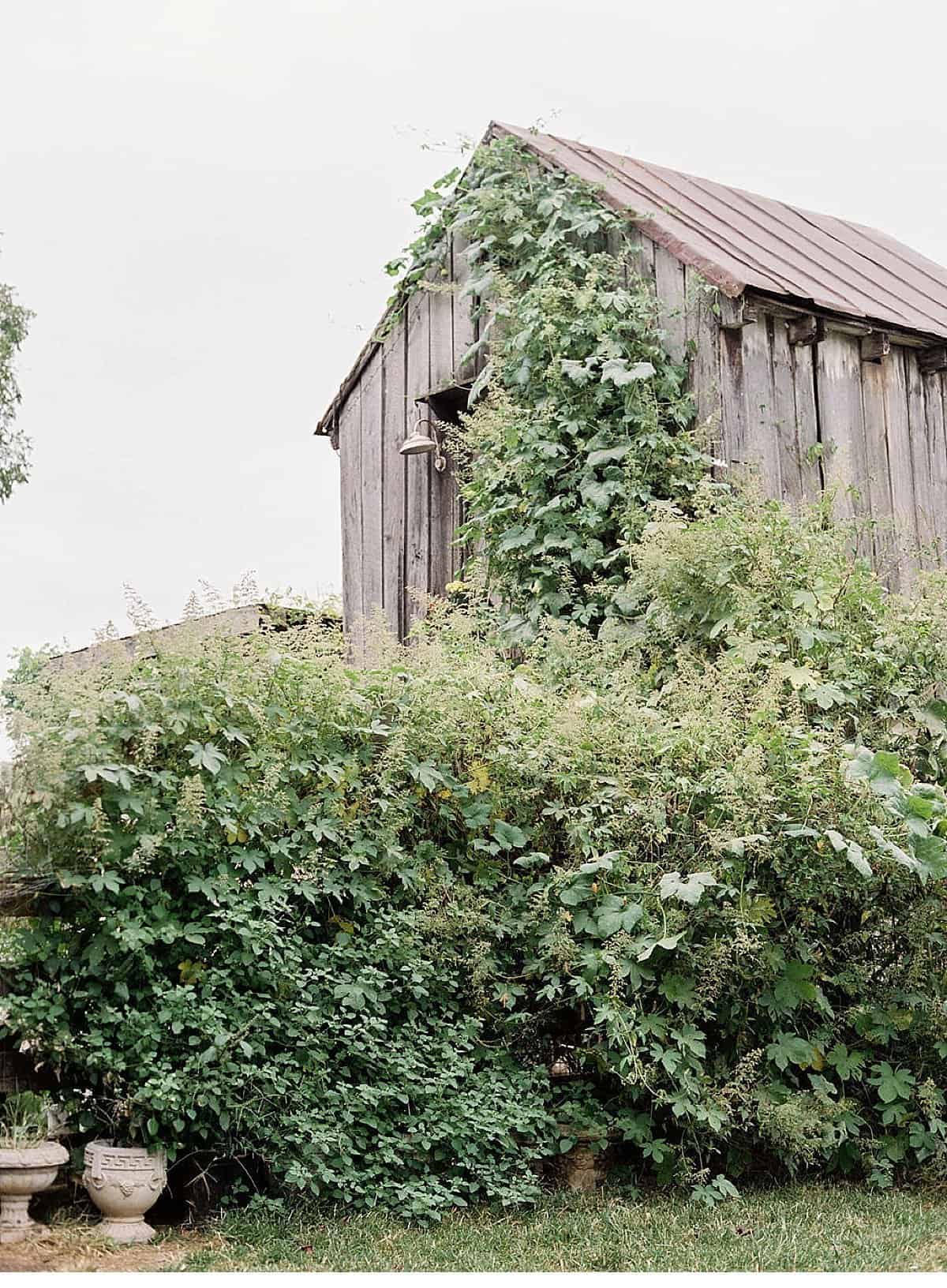 Photographer: Julie Cate 
Design Concept: Linda Ha Events
Venue: The Oldest Stone Farm
Florals: Wild Pollen
Hair & Make-up: Susan Lim Makeup Artist
Paper Goods: Julie Ha Calligraphy
Wardrobe: Zimmermann and Zara
Props: Good Junk Co
Film Lab: Photovision Prints
Models: Ashton and Aaron