Dreamy Garden Wedding Inspirations
Crunching gravel roads lead us through the labyrinth of manicured hedges and shrubs, until we come across dreamy bridal inspirations from the garden of Taubenkobel. The magical place itself provides the natural color palette, green and white as far as the eye can see.
The rustic wooden table under the open sky is lovingly set, flickering candlelight creates a touch of romance. The table also follows the specifications of nature and proudly shows the wild yet filigree-looking centerpiece by florist Ulrike Siegel-Kospach.
A similar floral work of art crowns one of the two brides, who wears her extravagant floral decoration like a veil instead of in her hands. Her partner carries a bouquet of a slightly different kind, some lush green foliage that winds like a waterfall from a wooden bowl.
But even without jewelry the two beauties make a stunning couple. Their dresses of Feinstens are fancy, modern and simple, just like themselves. And yet our eyes are constantly stuck to them.
Almost as fascinating, we find Better Sweet's unique wedding cake, which almost blends in with the antique stone table on which it stands, if it wasn´t for the aged wooden plate in-between.
The stationery by Carissimo Letterpress, also presents itself perfectly on this stone table and stands out perfectly from the massive rock with filigree and gossamer details.
Thanks to event planner Verena Kindermann, all of these elements merge so harmoniously with each other and were able to grow into perfect motifs in front of the camera of wedding photographer Maria Schnabl of Velvet Love, who once again showed the utmost sense for aesthetics.
We can now admire this enormous piece of art together, in the grandiose picture gallery of Velvet Love.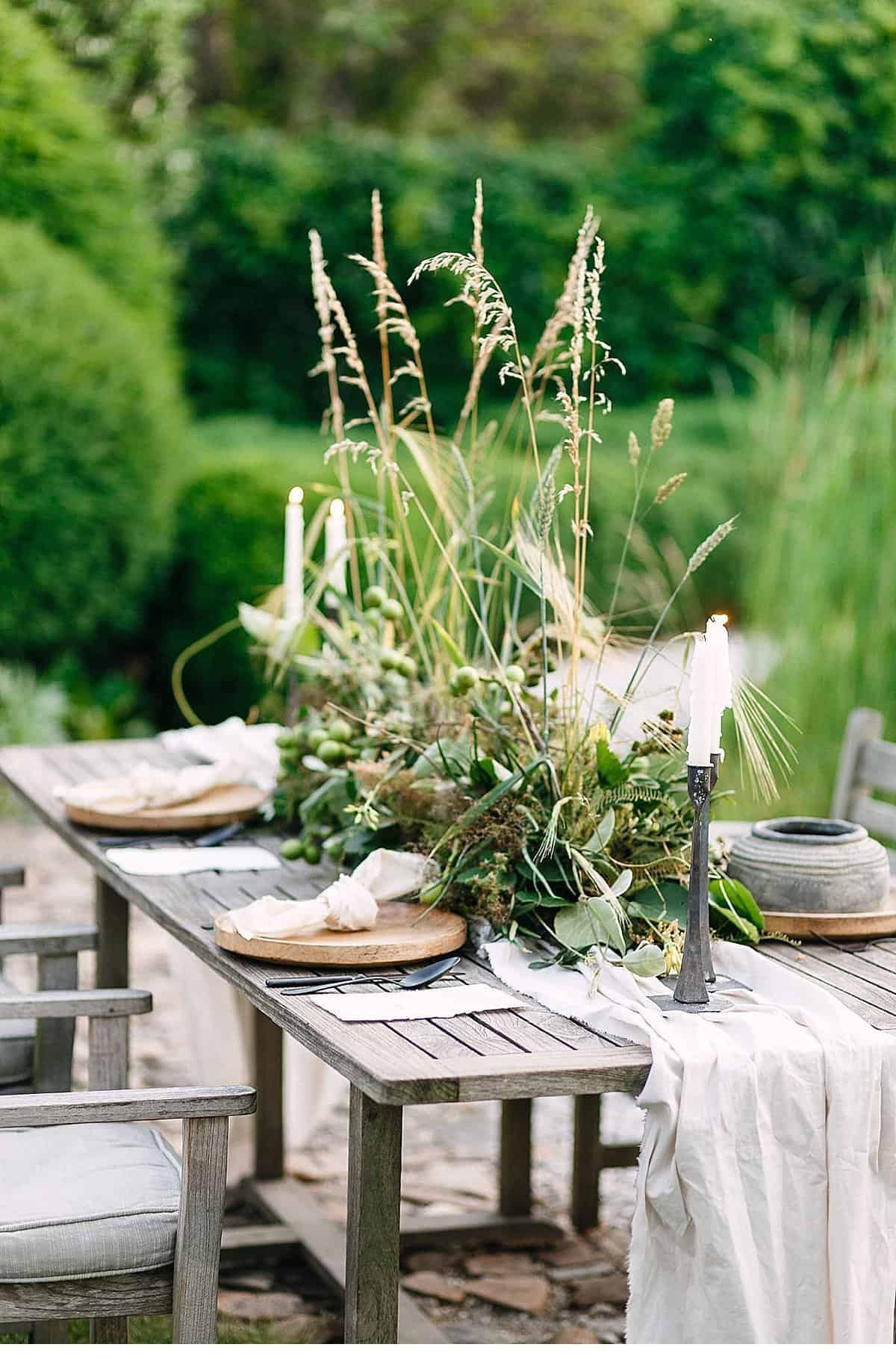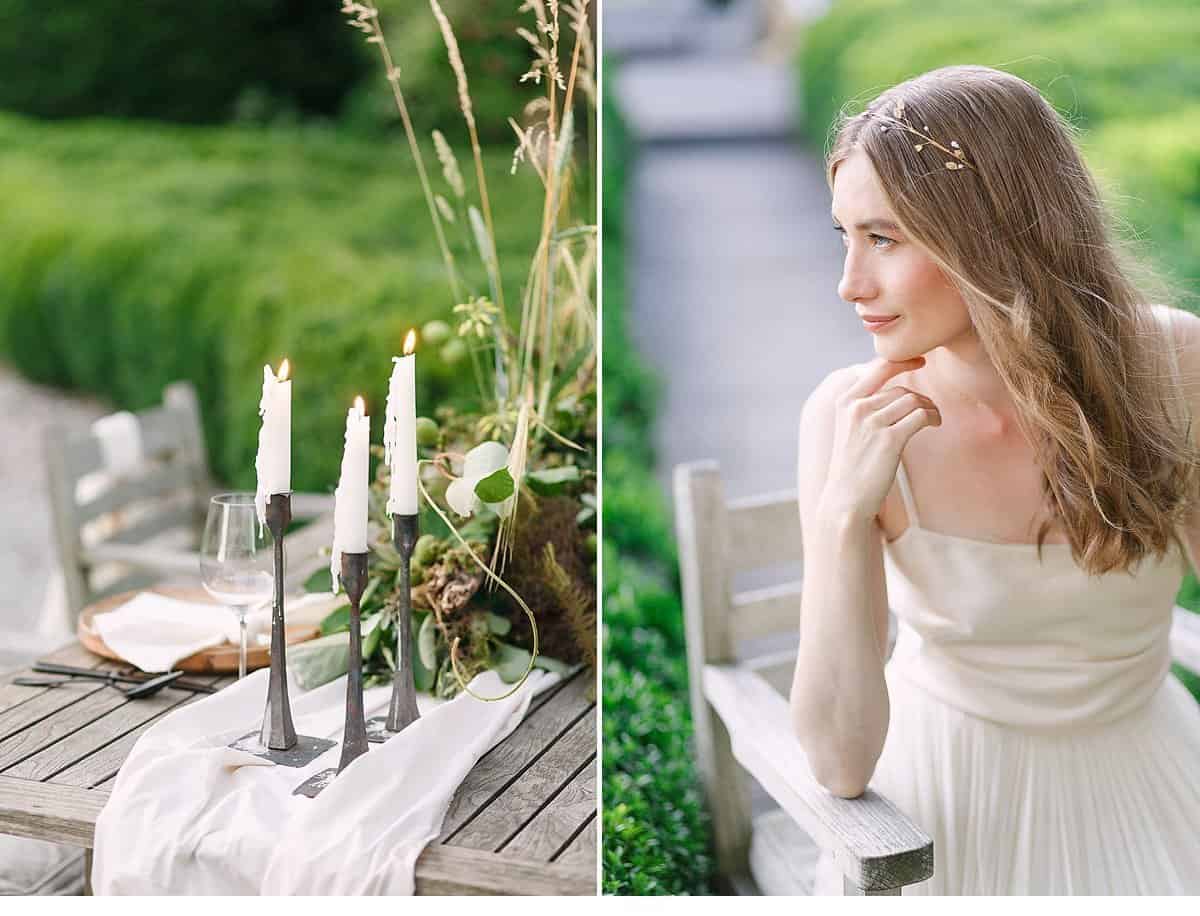 Photographer: Velvet Love
Styling and Decoration: Verena Kindermann
Florals: Ulrike Siegel-Kospach
Stationery: Carissimo Letterpress
Paper & Calligraphy: Eliv Rosenkranz
Cake: Better Sweet 
Location: Taubenkobel
Dresses: Feinstens
Hair and Make-up: Daniela Seiner
Models: Amrei und Charlotte Werner (Tempo Models)