Dreamy Wedding Poetry in Greece
The last Boheme Workshops of Vasia Han and stylist Adelaide Design took place in a typical historical village in southern Greece. The architecture of the castle town of Monemvasia in the shadow of its rock and the medieval ruins of its upper town was the inspiration for the extraordinary aesthetics of this shoot.
The concept of a romantic dream wedding is strongly related to the Byzantine and Ottoman periods.
We let ourselves be enchanted by a romantic ceremony in the small stone streets under the large arches of the citadel.
The breathtaking floral compositions of dried flowers in warm tones, rust, blue and beige were created by Da Fiori Design. The flowing dress by Patricia Santos seems to float in a gentle breeze from the Mediterranean coast. The table with natural details in wood, metal, cotton, ceramics, fruit, natural linen and brass reflects the village and its architecture. The table's organic, overflowing and generous floral arrangements blend in perfectly with the local natural vegetation.
Christophe Serrano seduces us with his impressive world of images into a dreamy wedding world with historical charm.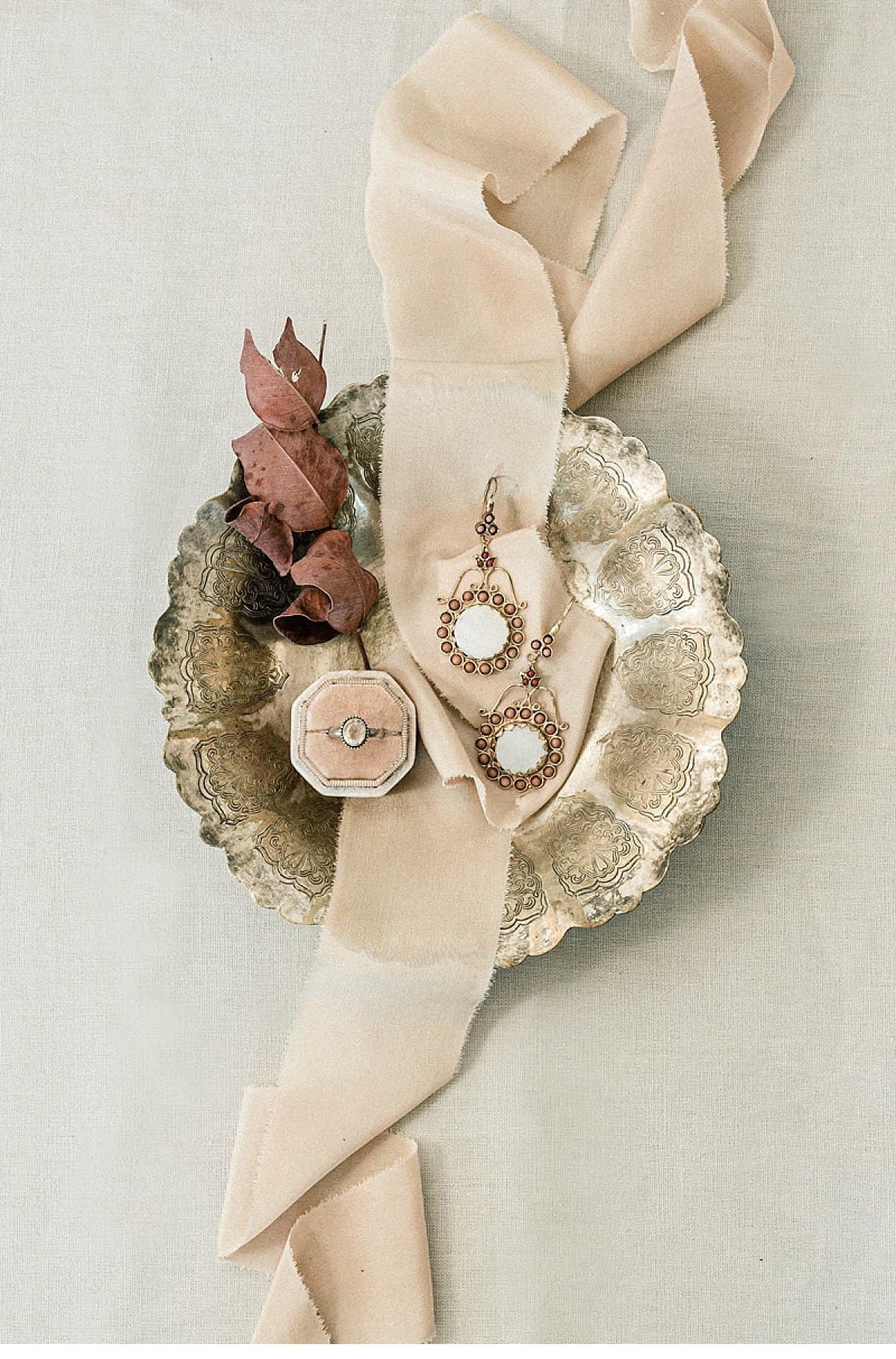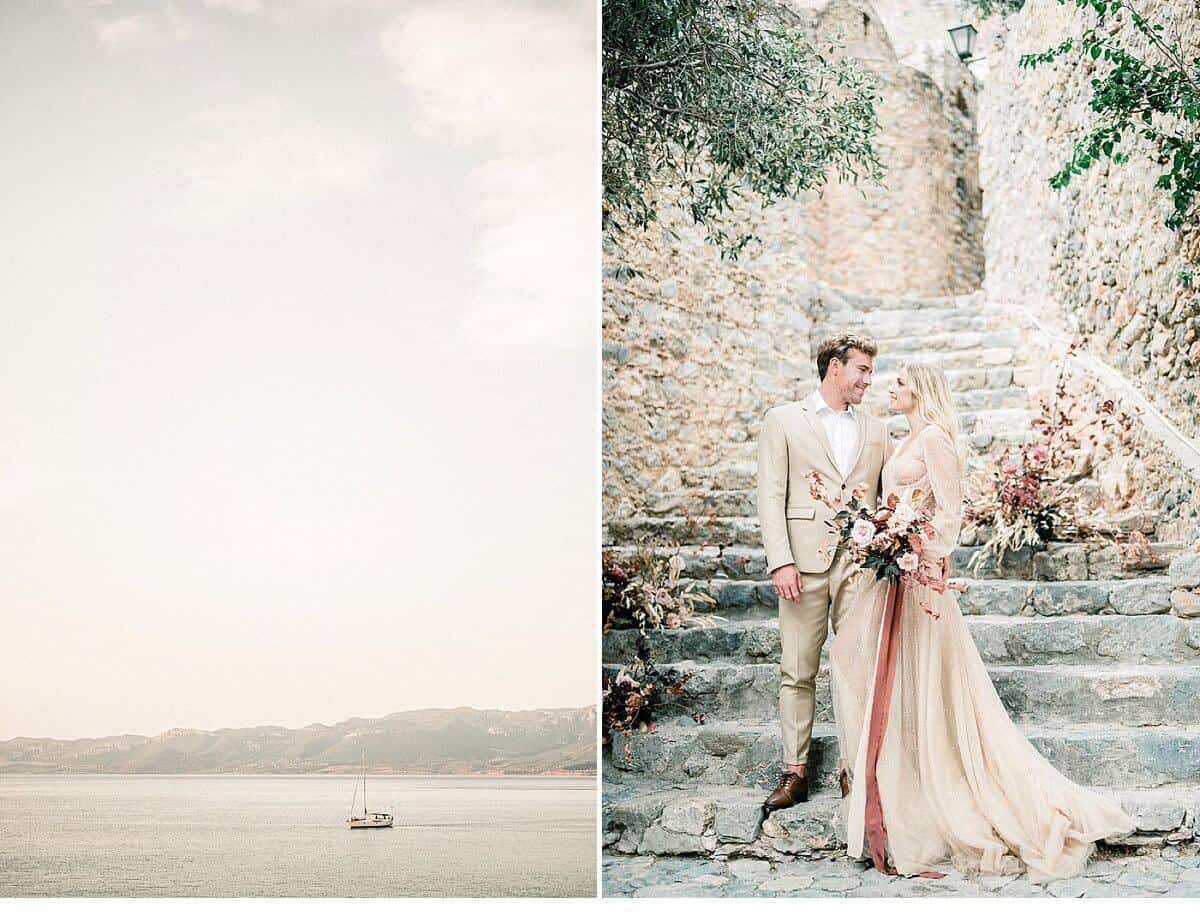 Photography: Christophe Serrano
Workshop: Boheme Workshops 
Host: Vasia Photography
Co-Host: Lele Chan
Design and Styling: Adelaide Design
Floral Design: Da Fiori Design
Coordination and Logistics: Petite Pearl Events assisted by Bride Goes Wild
Hair and Make Up: Joanna Stella Papathanasiou
Gown: Patricia Santos
Stationery: Lele Chan
Linen: Madame de la Maison 
Flatware: White Lilac 
Runner and Ribbon: Cfleurs Design
Ring Boxes: Voeu du Coeur
Models: Margaux at New Model Agency and Baptiste