Dreamy Winterbride
With her romantic wedding dress the fancy bride nestles down in her comforting warm scarf. Dreamily smiling she strolls along the beach and enjoys the pre-Christmassy tranquility.
Her thoughts are with her groom and the upcoming big day which she longs for wishfully.
Lovingly arranged decoration items create a beautiful winterly spirit that invites us to dream away the day…
This magical dream of pictures shot by Hilal and Moses bedazzles with ice-blue colors and stylishly designed details – what a heavenly pleasure to dive into this winterly atmosphere.
Translation: Marina Jenewein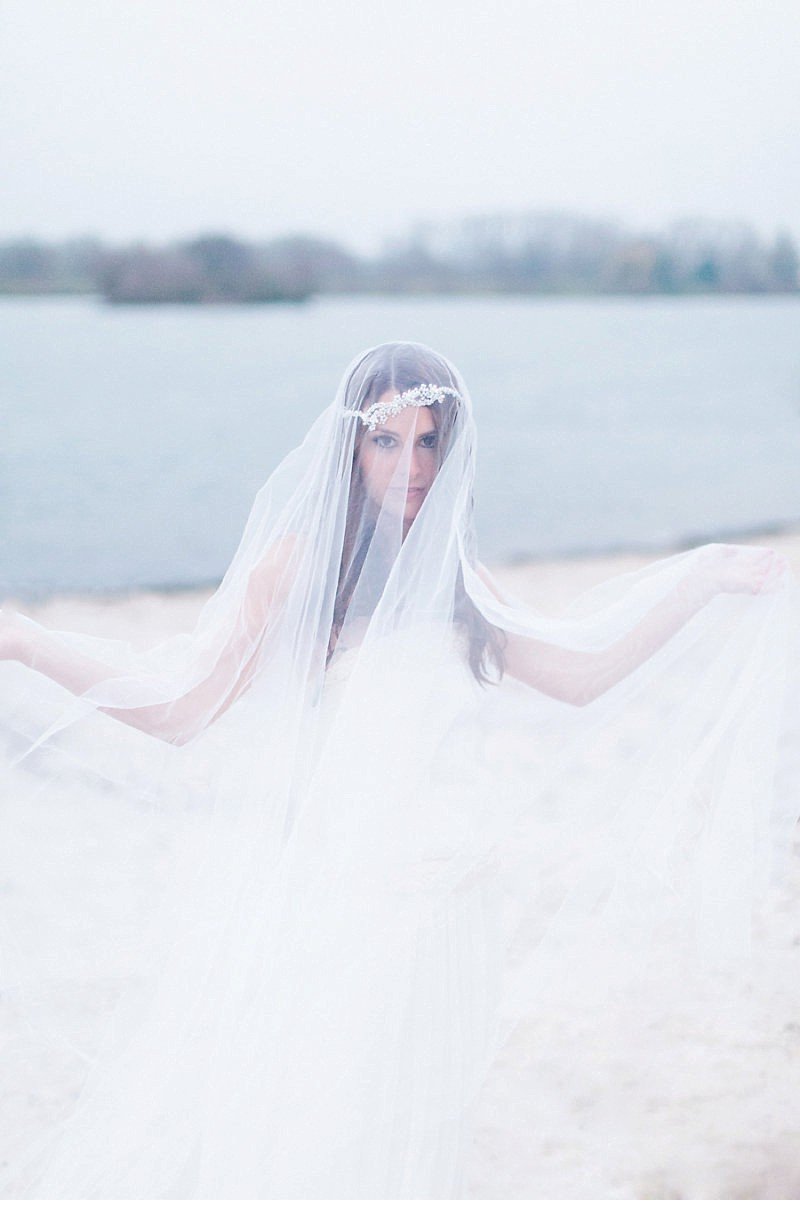 FOTOGRAFIE UND IDEE: Hilal and Moses
BRAUTKLEID: Perera/Rüsche
HEADPIECE: La Chia
SCHAL: H&M
BLUMEN: Blumen Hörnle (Gießen)
HAARE- UND MAKE-UP: Yasemin Önlü
DEKO: Depot
EMPFOHLEN IN UNSEREM SCHATZKISTCHEN:
perera/rüsche La Chia