Edgar Degas inspired Ballerina
The vastness of the sea, a secluded coastal landscape, crashing waves and fine sand were perfect backdrops for this ravishing editorial captured in a poetic imagery by photo artist Ditto Dianto.
When delicate ballet dancers float gracefully through the air like elves, our feelings and emotions are set into gentle vibrations. The graceful movements caress our senses and are an expression of magical beauty.
A perfect interplay of colors and shapes unites the details to a seductive variety of inspiration – what you discover is feather-light, encouraging and fascinating.
From Ditto Dianto: "This shoot is heavily inspired by ballerina paintings by French impressionist painter, Edgar Degas. The pastel palette, a combination of the rocky beach, stunning dress movements, whimsical florals, and a sea-colored cake resulting in the most romantic & luxurious bridal portraits inspiration.
The details also showcase the bride's authentic ballerina shoes, her bridal hair accessories by Grace De Bloom and a custom invitation suite from Seniman Calligraphy.
Our custom wedding cake by La Vie Douce Design had the most beautiful translucent floral touches and stunning design which blew us away as it looked like a piece of art itself!
A bouquet match in heaven with a timeless floral arrangements featuring a blend of Ranunculus, Poppy and Sweet Pea from Vo Floral Design.
It was not the most friendly weather we were dealing with during the shoot. Heavy gusts of winds were a real challenge throughout the day. But in the end all the movements it created are something magical to be captured and everything was worth it."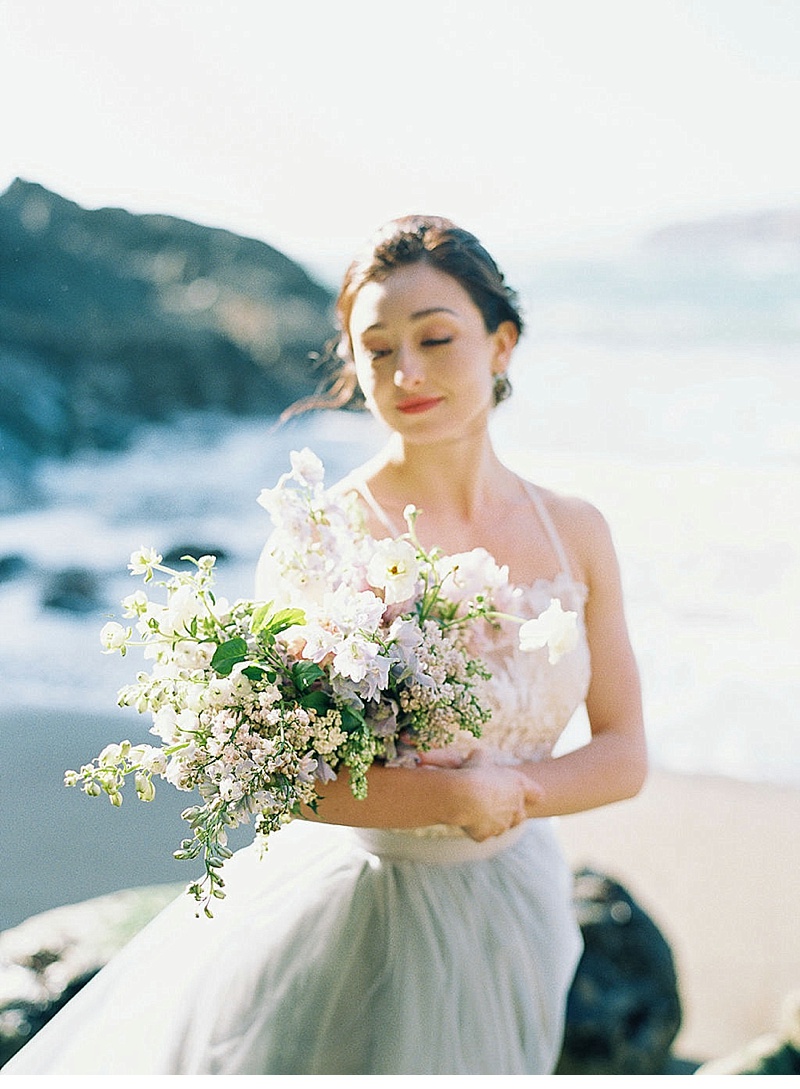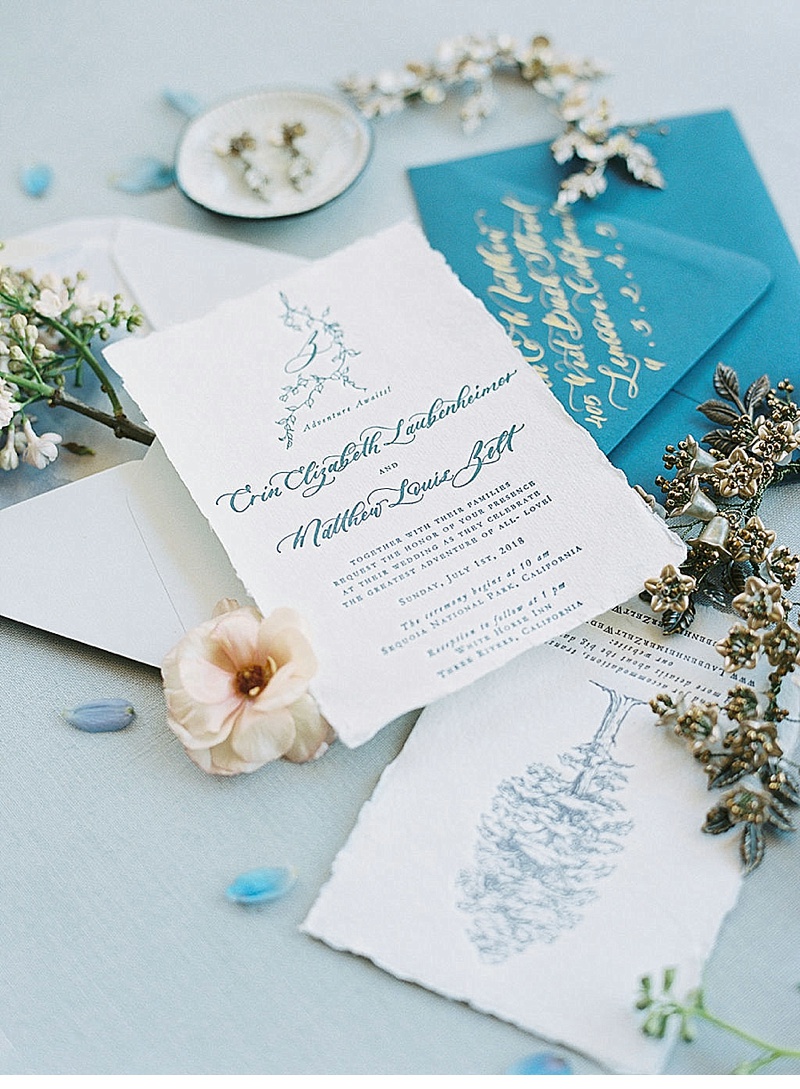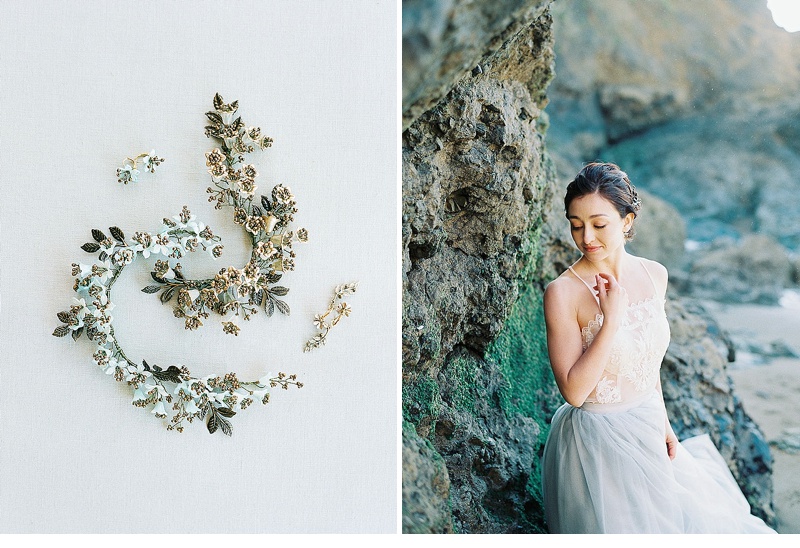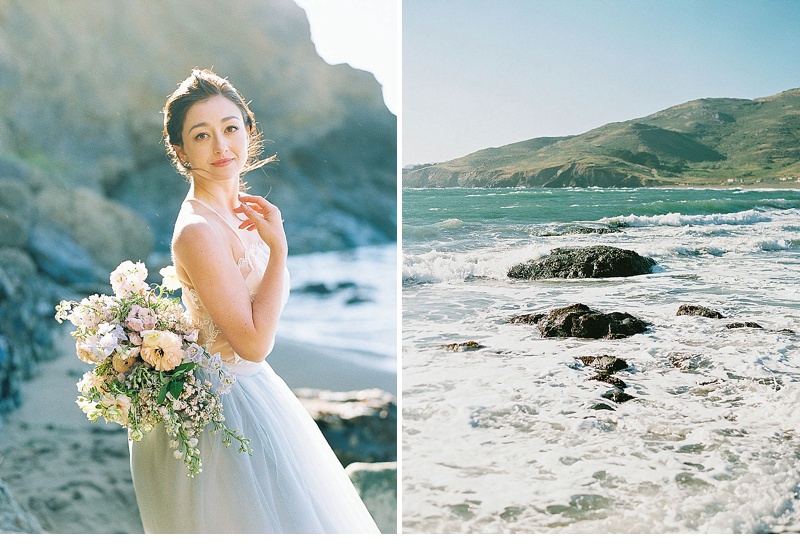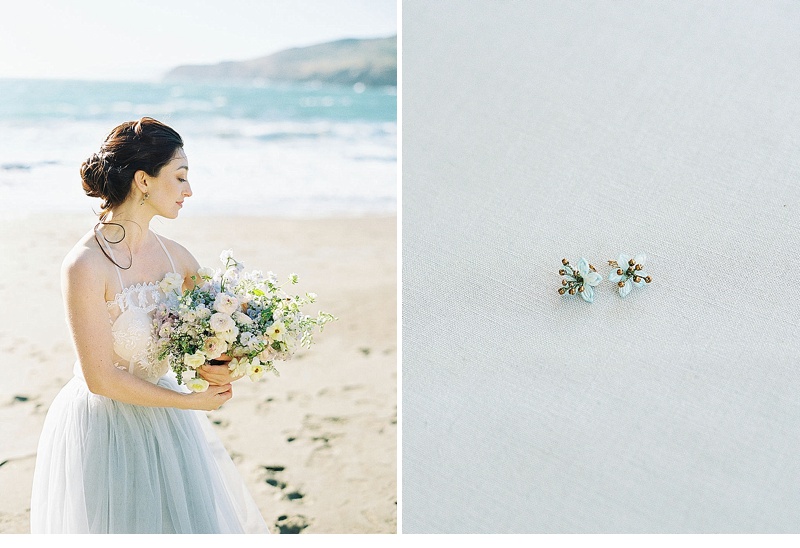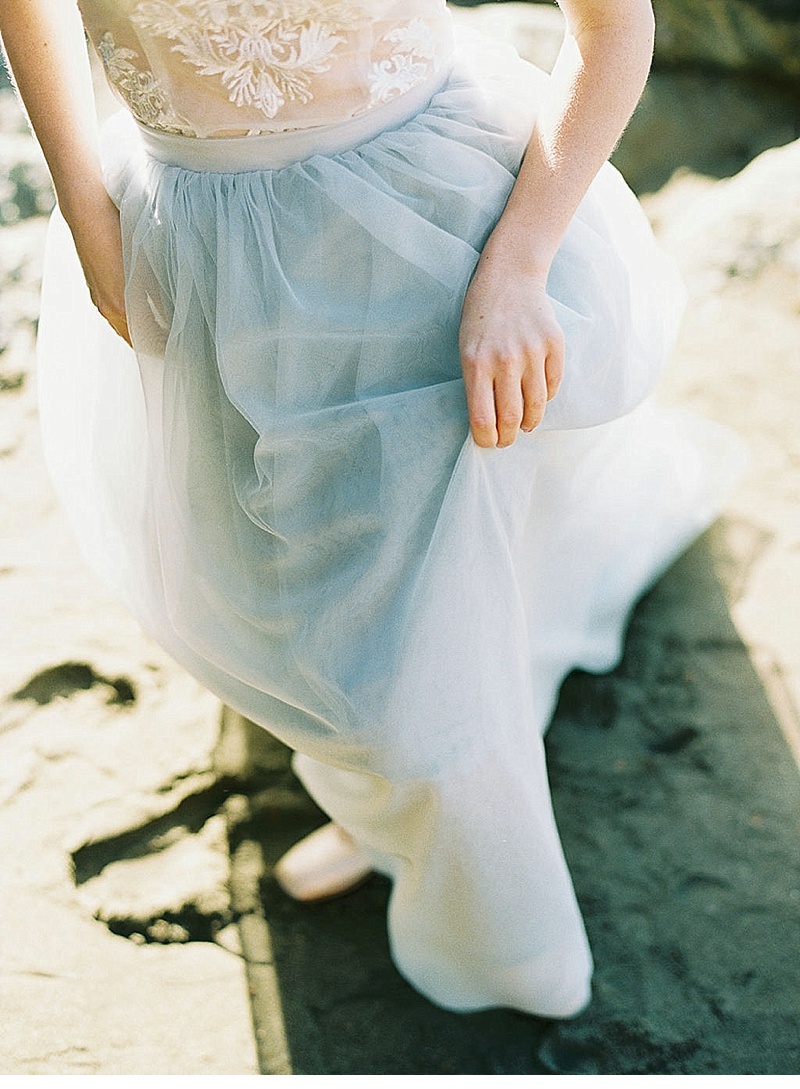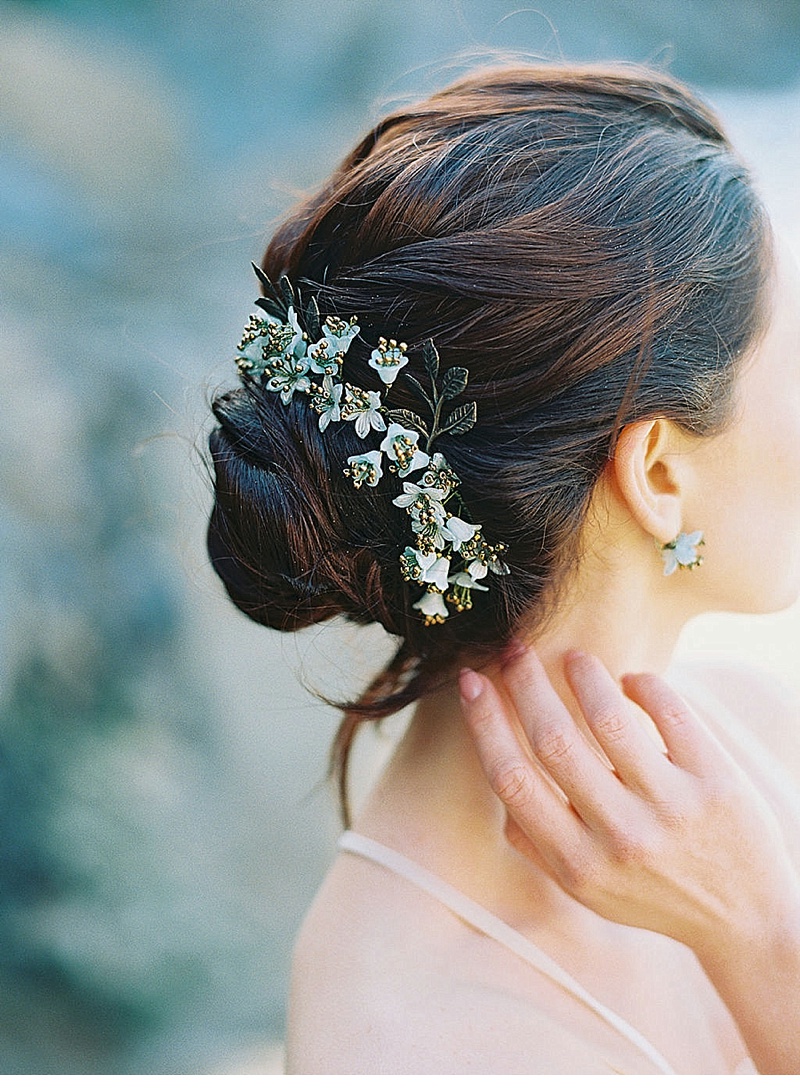 Photographer: Ditto Dianto
Floral: Vo Floral Design
Makeup & Hair: Hera Huang
Accessories: Grace De Bloom
Cake: La Vie Douce Design
Paper Design: Seniman Calligraphy 
Creative & Styling: Jessi Clare
Styling Mats: Locust Collection
Film Lab: Photovision Prints
Bride/Ballerina: Madison Keesler