Elegance and Romance in Paris
Get ready for a lot of culture, a great dose of elegance, a touch of romance and a whiff of the Old World, because today photographer Molly Carr takes us on a journey through Paris, the city of love.
First we stop at the imposing Rodin Museum, where great things await us. This is where Molly found the perfect location for her breathtaking visions, which she shared with event stylist Murielle von Inten's Events.
Murielle revealed: "When Molly and I decided to put together an editorial shoot in Paris, we wanted to showcase a location steeped in history, with a magnificent architecture, mixing art and culture to celebrate femininity and the Parisian chic. The Rodin Museum seemed perfect since it is all this at once but it is also a romantic, serene, almost intimate place."
Sounds wonderful, doesn´t it? With all their passion the two artists breathed life into this lonely place, decorated it with colors and fresh flowers and gave it to a beautiful bride.
"We used a warm color palette with both pale and bright pinks, whites and pale yellows in order to create a joyful atmosphere. We wanted the floral design from Wild Blossom to feel organic and effortless, as if we just cut these gorgeous roses right from the garden."
Speaking of the garden, this is we follow Molly Carr and her bride next. Past the spacious terrace, where a detail-loving table is already waiting for some guests. Simple and timeless, peppered with colorful accents. Anyone who sits here will never ever forget the view they get from here.
"What stroke us the most was the peaceful gardens with their stunning sculptures, the views on the Invalides and the Eiffel tower!" Muriel told us excitedly.
We are excited too. Not only about this incredible view, the extravagant wedding dress and the majestic ambience. But most of all about the impressive pictures shot by Molly Carr, which captured all this in such a magical way…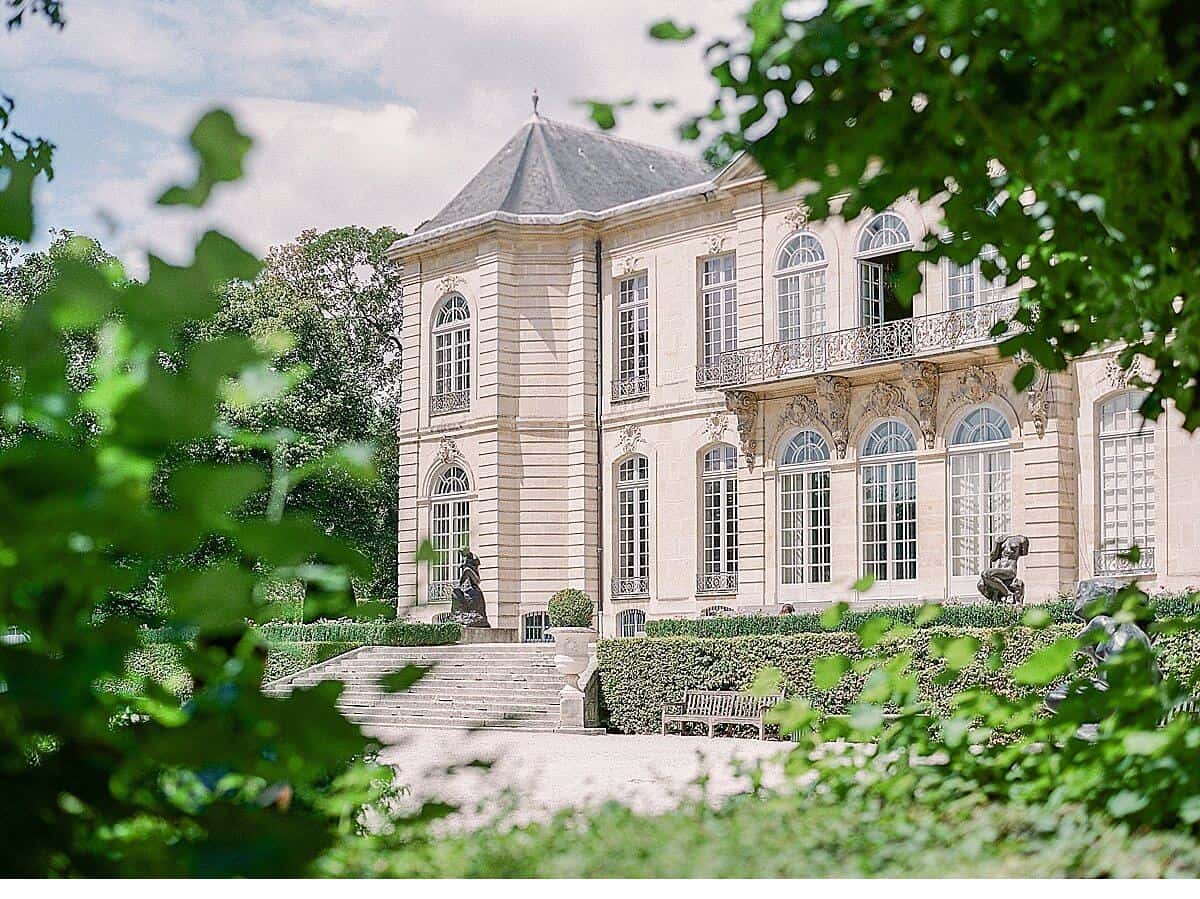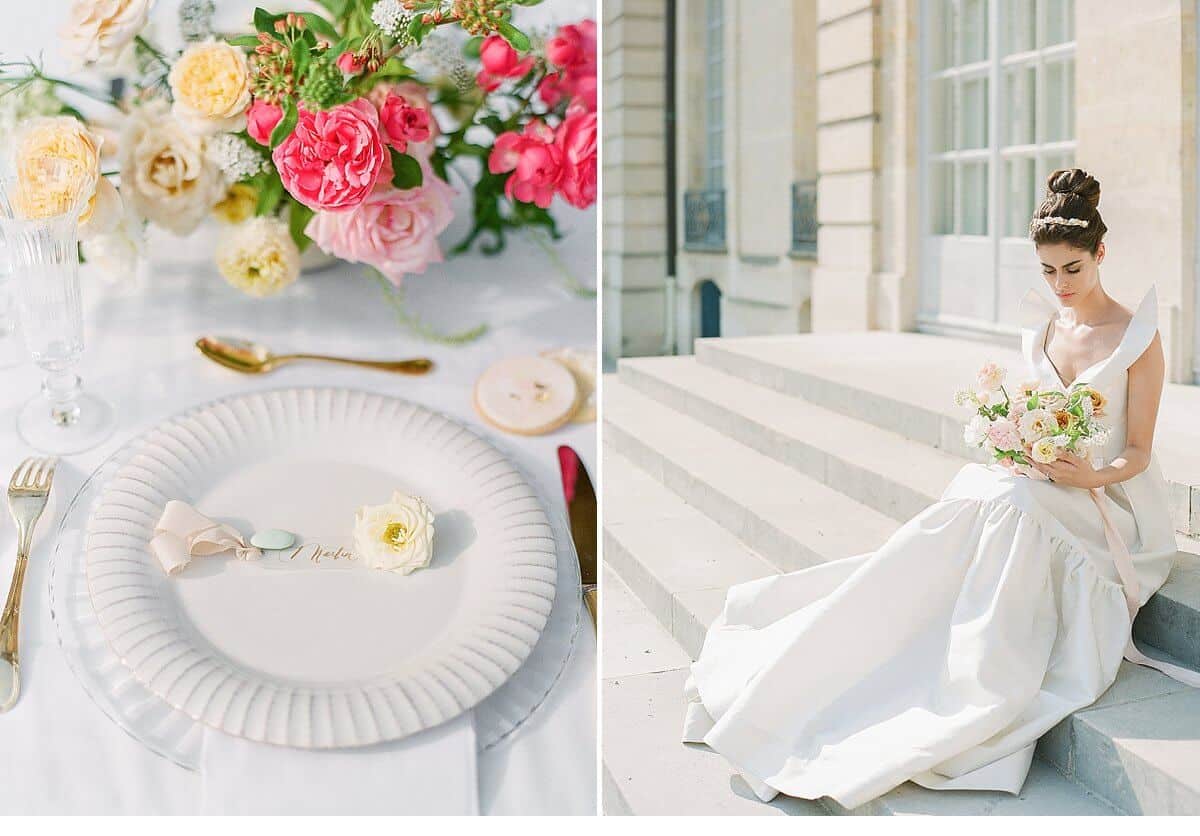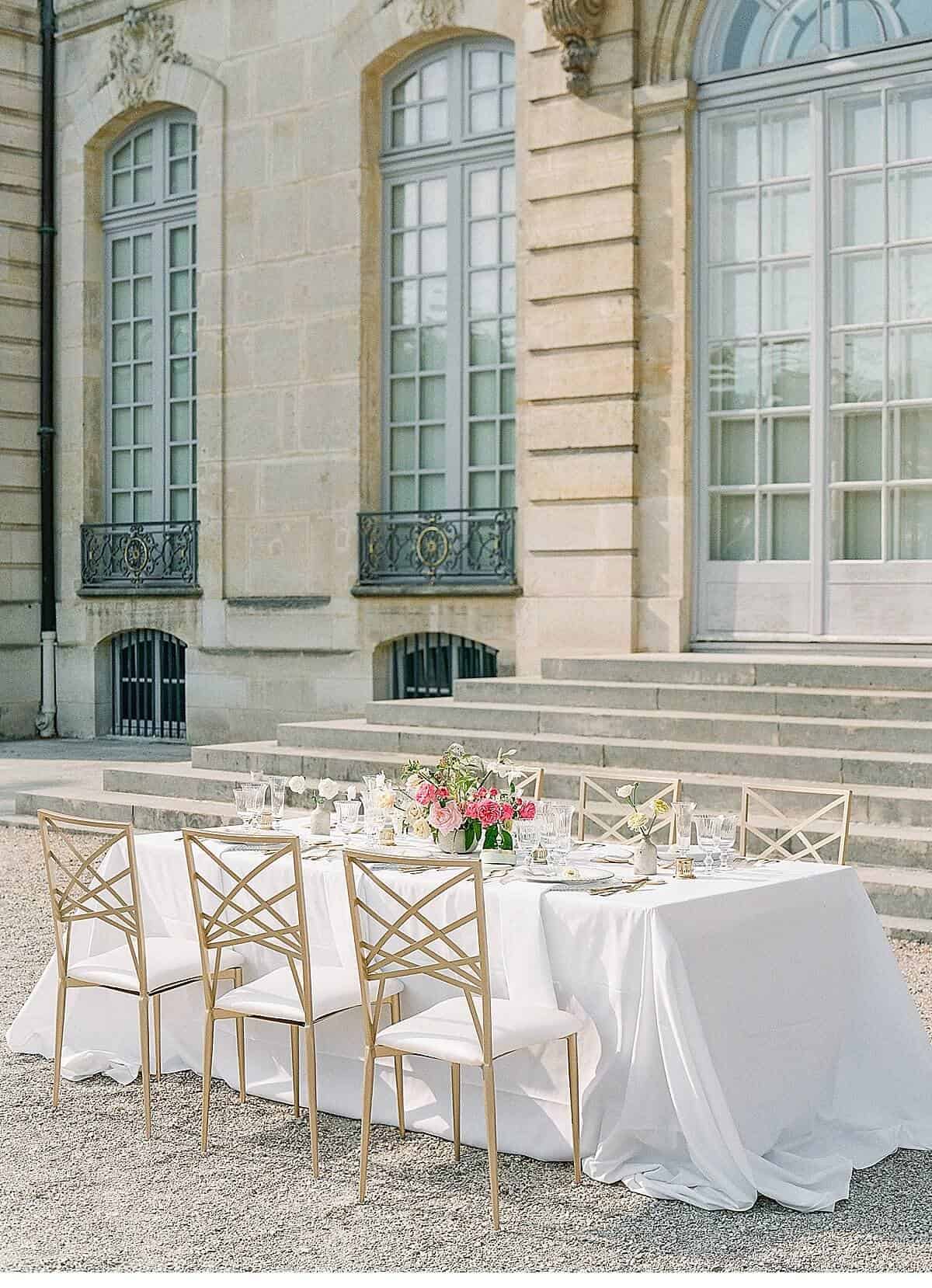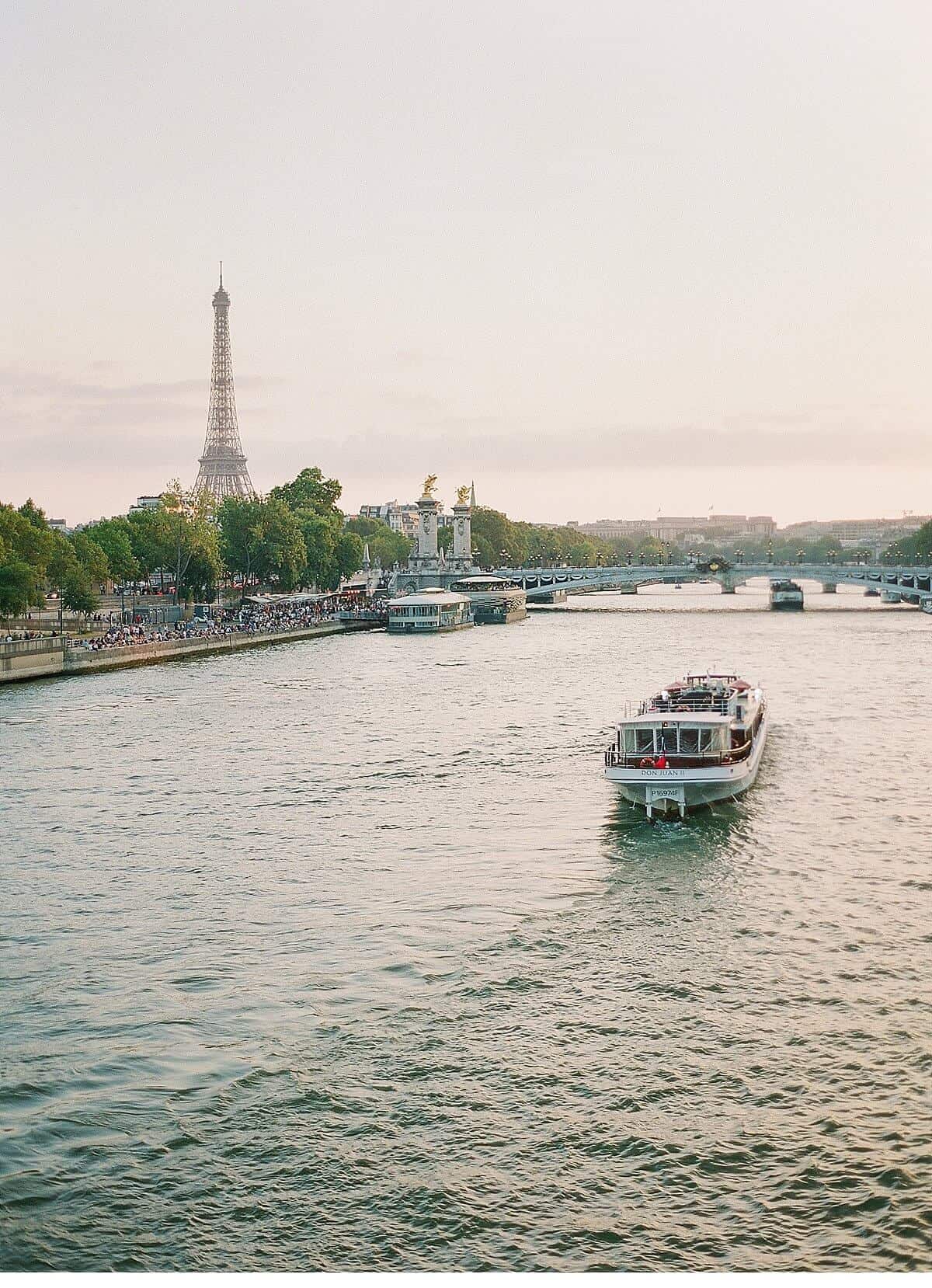 PHOTOGRAPHY Molly Carr Photography
PLANNING & STYLING Inten's Events
FLORALS Wild Blossom
VENUE Musée Rodin
WEDDING DRESS Lihi Hod
HEADPIECE Naturae Design
HAIR & MAKE-UP Onorina Jomir
STATIONERY & SILK RIBBON Shasta Bell Calligraphy
CAKE DESIGN Synie's
TABLETOP & FURNITURE Vaisselle Vintage and Maison Options
FILM LAB Richard Photo Lab
MODEL Ophélie Dos Santos