Elegance and Romance in Paris
Romantic, dreamy and magical! This is how the city of Paris presents itself and enchants its visitors with its lights, its charm, the French language and its unique way of life. The cultural and artistic heritage of Paris can be experienced on a walk through the small streets, dreamy parks or a romantic boat trip on the Seine – here you can be inspired by a very special atmosphere.
This project was born out of a wonderful friendship between Swiss wedding photographer Géraldine Leblanc and Parisian wedding photographer and a shared sense of elegance and romance.
From Géraldine Leblanc: "Paris was the ideal location for this shoot because its architecture totally matches the spirit we were looking for. Between its architecture, its monuments and its historic places, Paris is the French capital of love.
Chloé is a young woman who lives in Paris. She embodies French elegance with all her softness and sensitivity. We chose to shoot with film to bring more softness and authenticity to our images.
We have assembled a team of talented designers including Akiko from Floraison Paris for her magnificent modern floral arrangements full of sweetness, Jiyoung from Modern Bride Paris for the beauty treatment that has sublimated Chloé in a sober and elegant way. Two different dresses were used for more poetry. Rara Avis and Made Bride dresses were chosen for their classicism, elegance and timelessness to create inspirational images."
Impressed we look at the artistic world of images of the two photographers, who seduce and inspire the eye of the viewer with so much feeling for light, movement, emotions and authentic moments.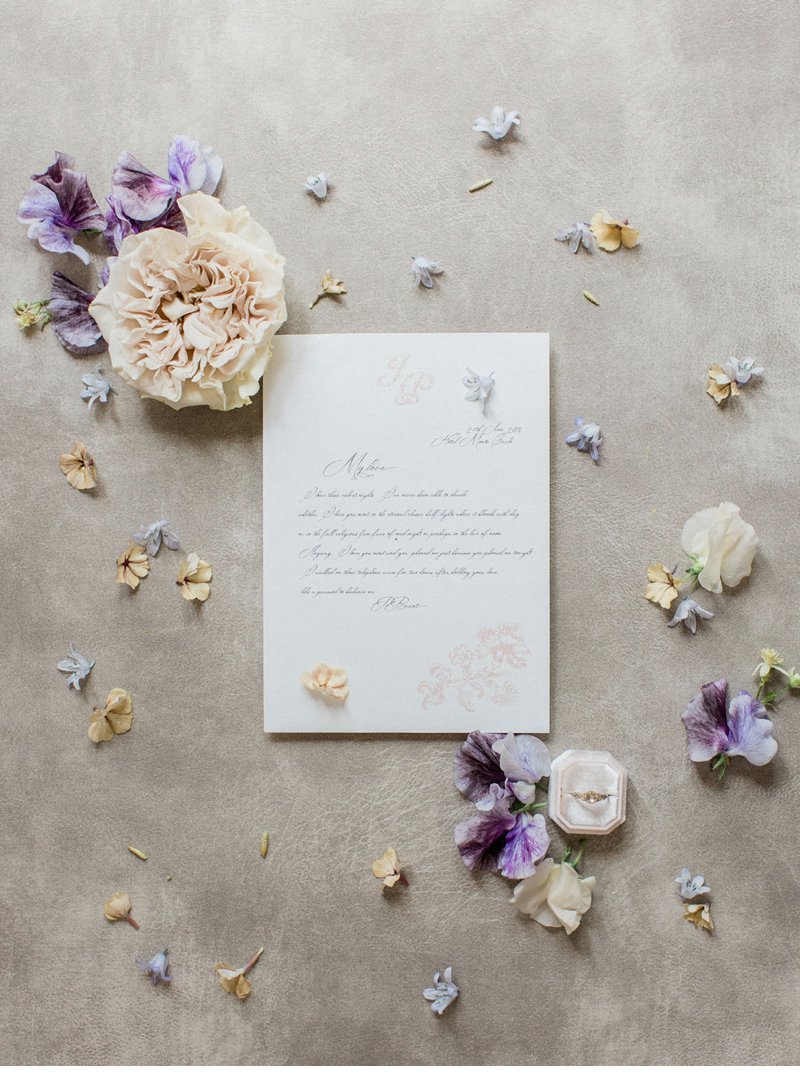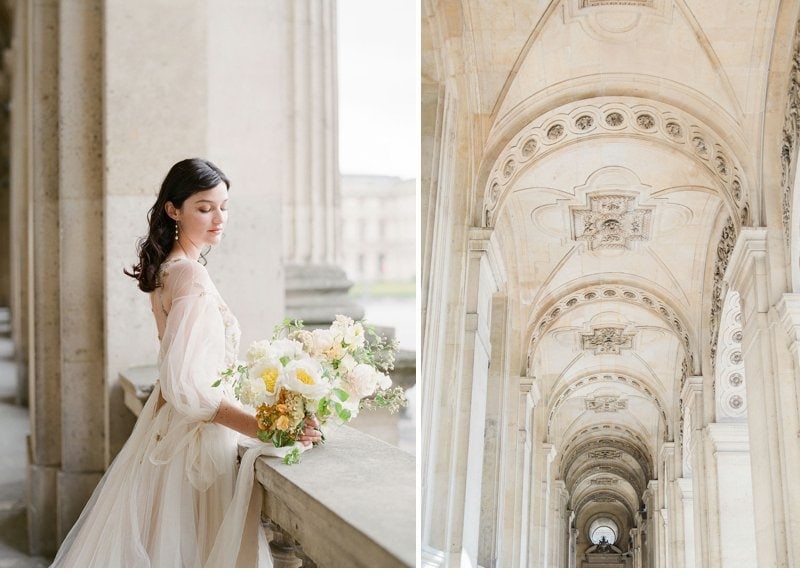 Géraldine Leblanc
Peony Moments and Amoro Events
Floraison Paris
Rara Avis Wedding
Top Bridal Paris
Made Bride
Modern Bride Paris
Atelier Preszburger
Myrtille Beck
The Mrs Box
Bella Belle Shoes
The Flatlay Design