Elegant Bridal Inspiration at Thorpe Manor House
Thorpe Manor House in Banbury was built in the 16th century in Georgian style. The charm of this majestic manor house provides the perfect setting for a beautiful exclusive and individual wedding.
Now it has been completely renovated and the reopening celebrations inspired photographer Lucy Davenport for this stylish shooting.
She told: "The theme planner Kerry Poulter and I asked the team to work with what was 'barely there'. I wanted to explore the subtle hues and textures within aspects of a wedding day to create a truly breathtaking aesthetic. 


The first look, a V-neck dress from Charlie Brear was the most minimal look, flowing onto a subtle colored embroidered dress by Alicia Rueda. The look then blended to a cool blue hue with the Cherry Williams dress and Gibson Bespoke  heavily embellished cape. 


The luxurious alfresco tablescape blended subtle hues and textures to showcase a large platter courtesy of indulgence, with vibrant, seasonal foods. The stationery used throughout with the use of etching on perspex and translucent papers by von Vine in the Wild and the unusual square wedding cake of Princess Patisserie brought a modern twist to the simplicity."
A magical world of inspiration finds its completion in the impressive pictures of Lucy Davenport.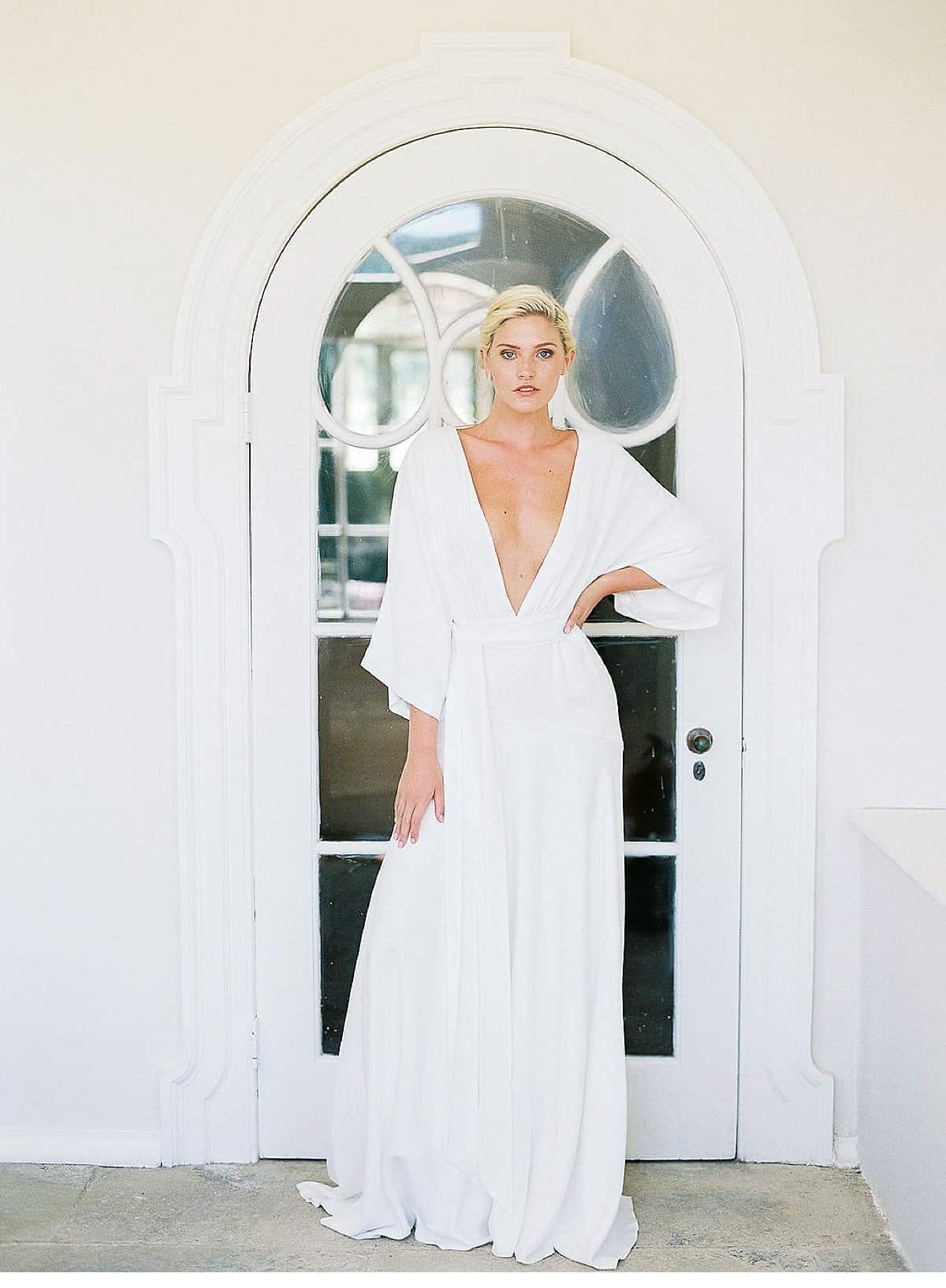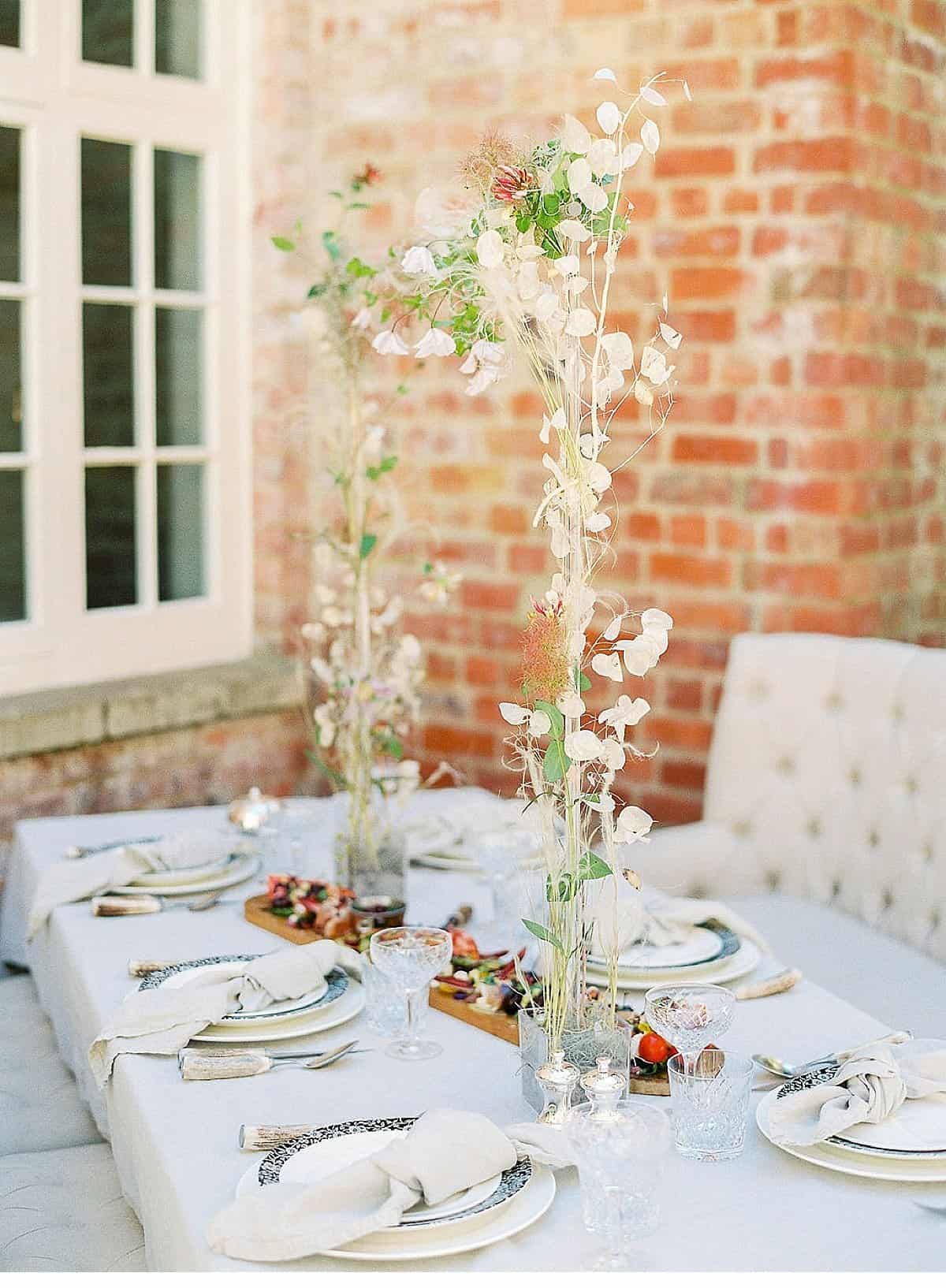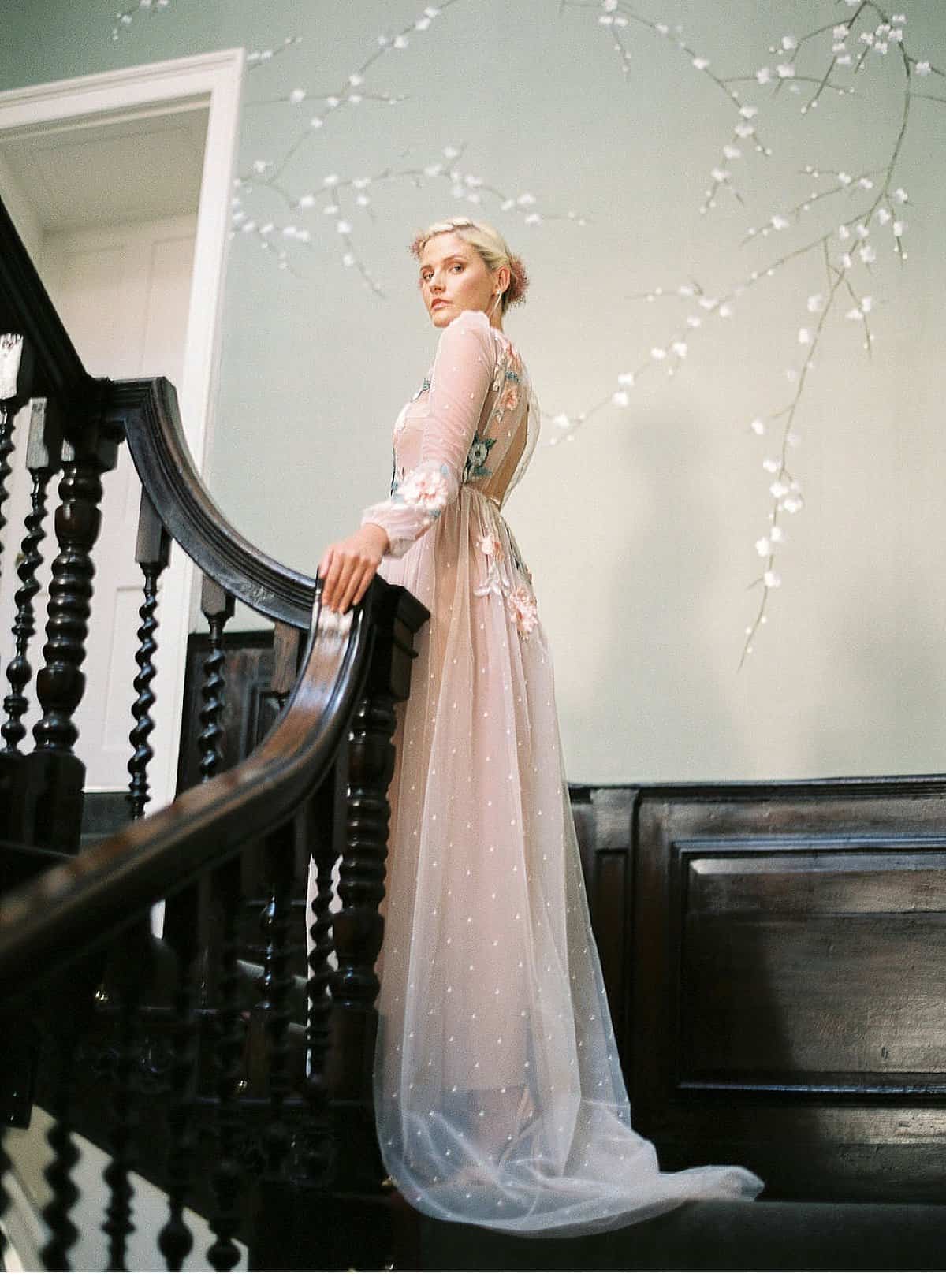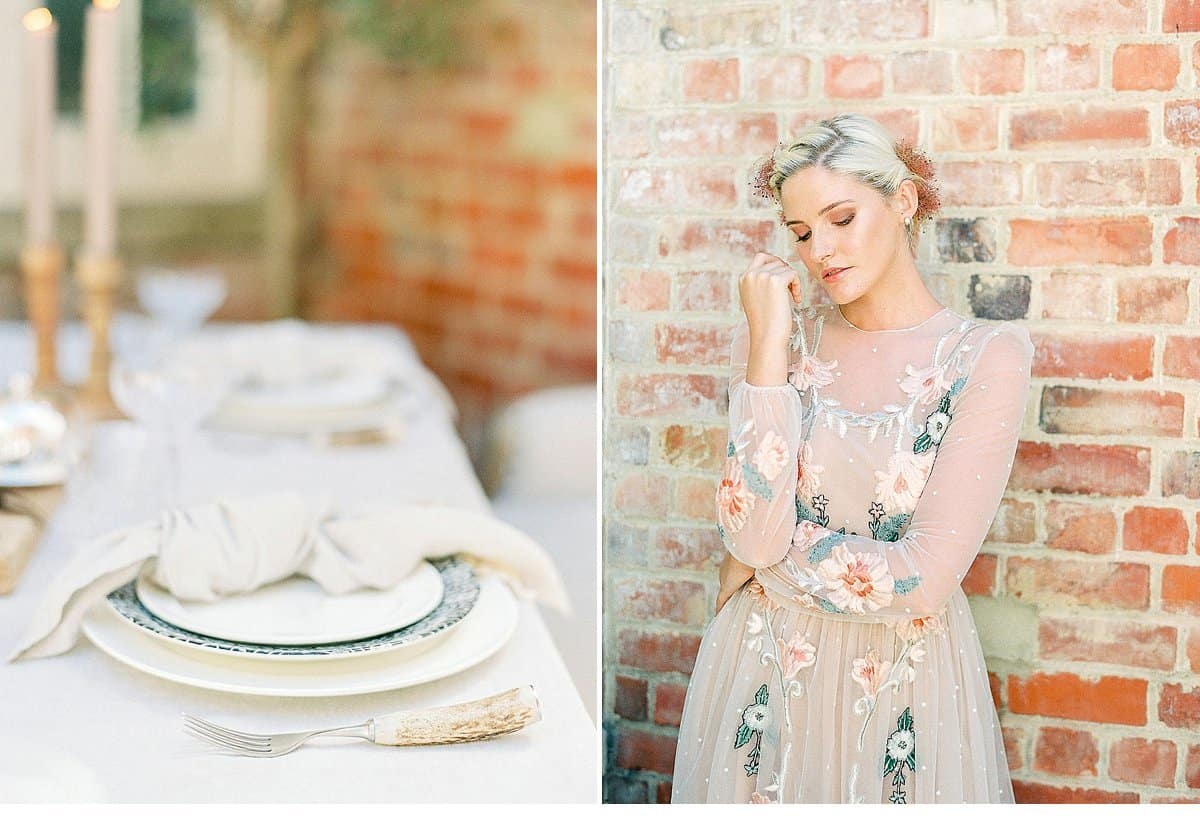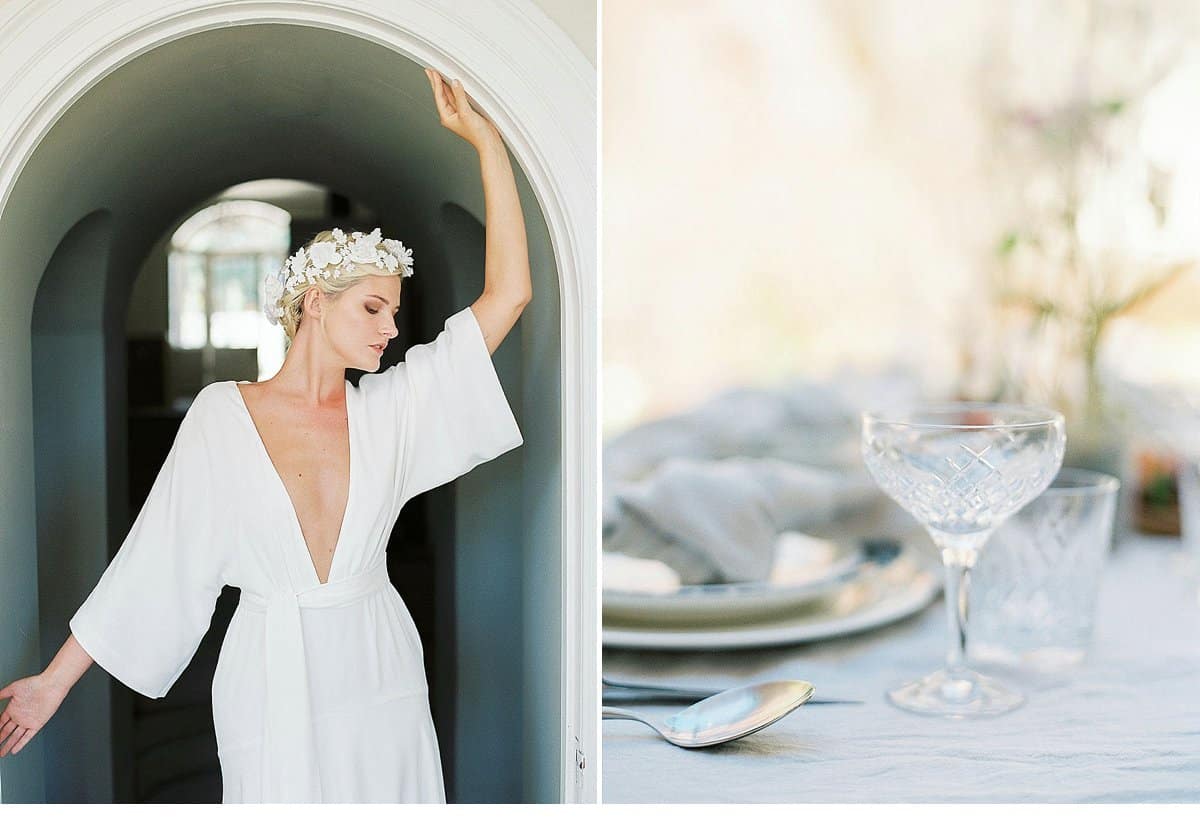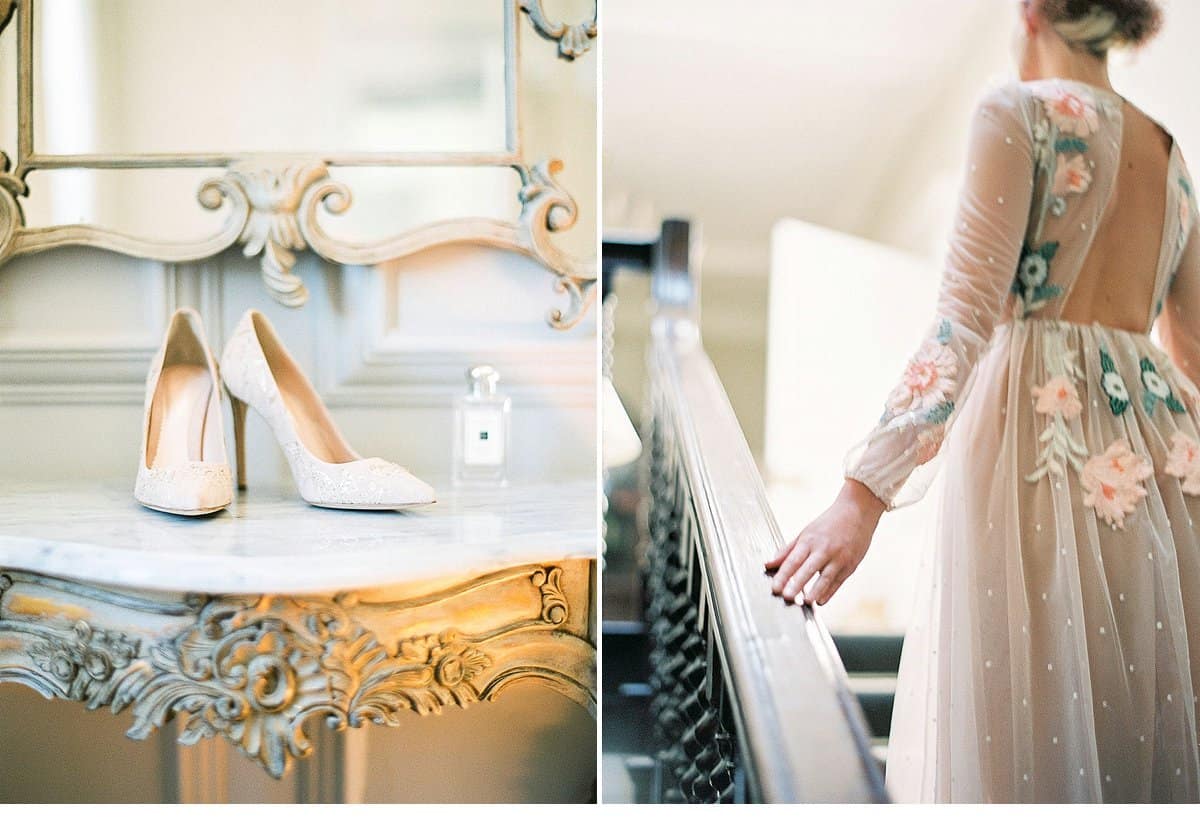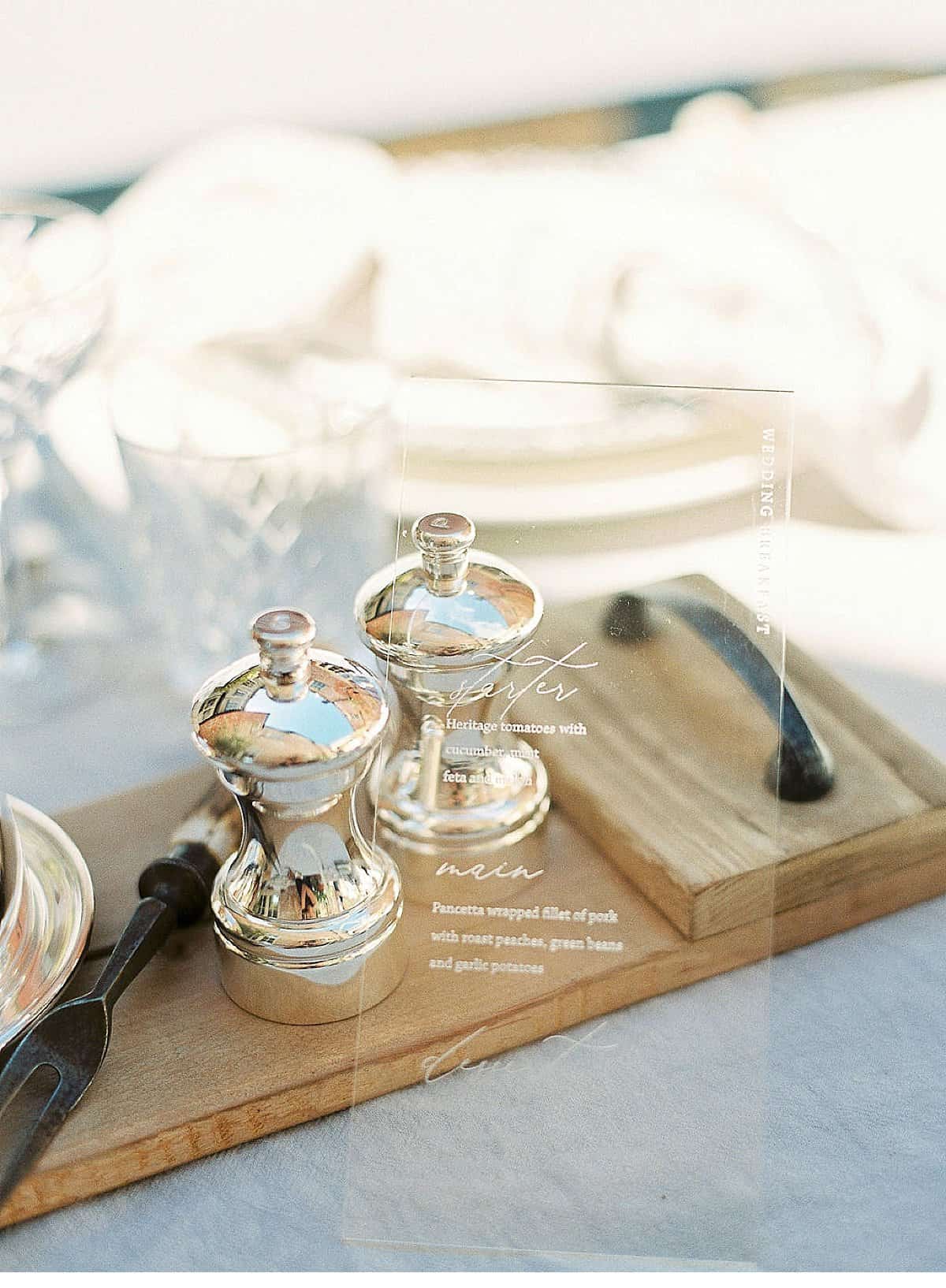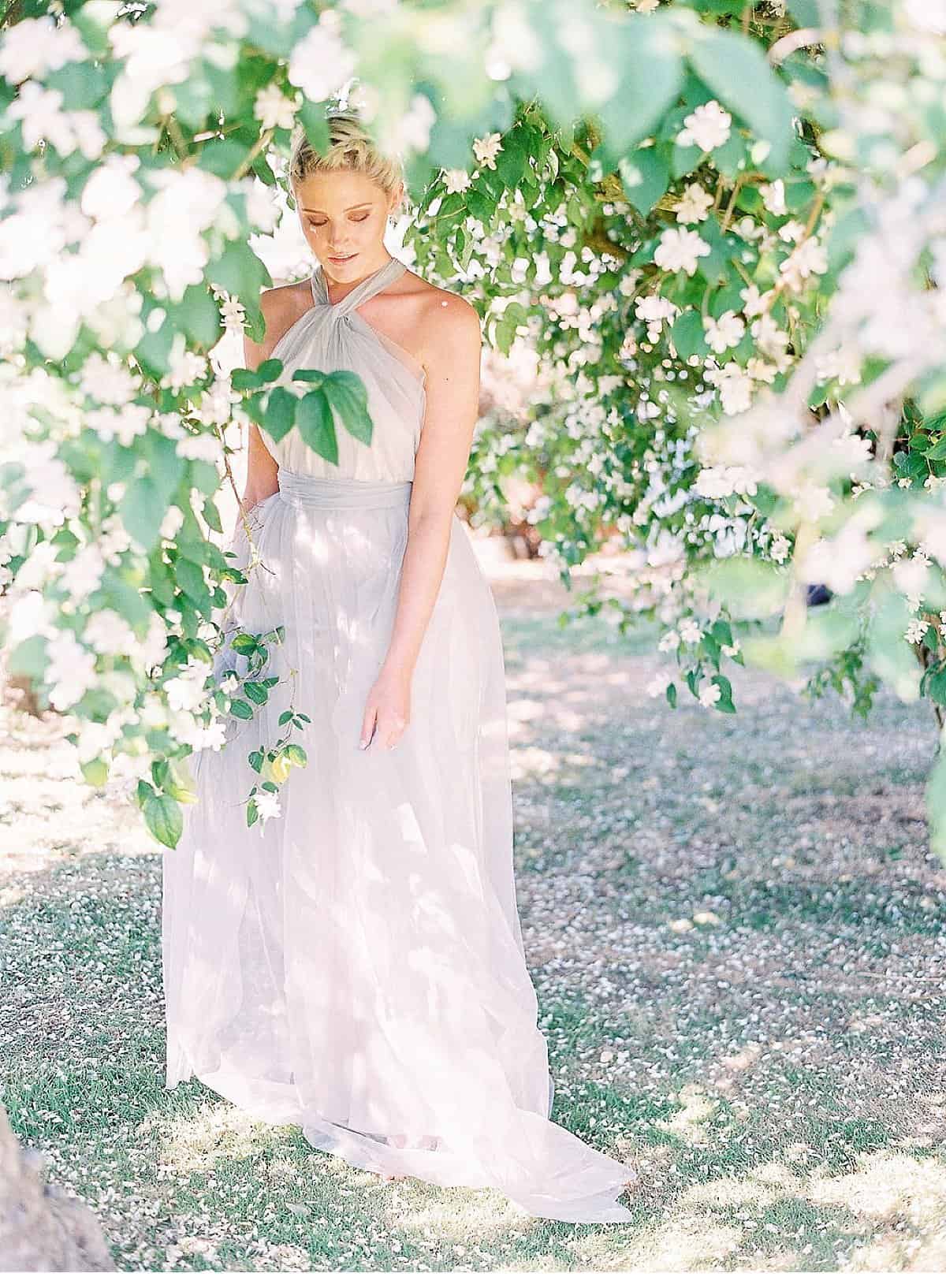 Photographer: Lucy Davenport
Venue: Thorpe Manor House 
Styling: Kerry Poulter 
Florals: Fiona Perry 
Hair/MUA: Lou Seymour 
V-neck dress: Charlie Brear 
Embroidered floral dress: Alicia Rueda 
Blue dress: Cherry Williams 
Cape (worn with blue dress): Gibson Bespoke 
Shoes: Emmy London 
Jewellery: Ruth Tomlinson
Headpiece: Luna Bea 
Catering: Indulgence Boutique Hospitality
Cake: Princess Patisserie
Furniture: Wed Head
Glassware & crockery: Soho Home
Linen & cutlery: Day Lesford 
Serving platters: Wabhome 
Stationery & menu design: Vine in the Wild 
Perspex etching: What we Made 
Model: Charlotte