Elegant Bridal Inspirations From Paris
It is our affinity to fashion, the love of architecture and our weakness for the great love that lets us melt away with these elegant bridal inspirations from Paris.
The view of the Eiffel Tower is and remains magical, the ambience of the Palais Royal unique and the attraction of the Louvre irresistible. The changeability of the city fascinates.
On the other hand, what Paris stands for – attributes such as romance, elegance and emotion are inextricably linked to the idea of the city of love. Fine art photographer Jérémy Froeliger has managed to make this invisible bond visible.
"We wished to spotlight Paris with all its romance and elegance, the elegance of a wedding in Paris." the successful photographer told us. "We wanted it sophisticated with neutral colors and pastel colors for the floral side. A model who represents the woman French elegance. It was natural for us to do this shooting with breathtaking view of the Eiffel Tower. Then at the Palais Royal and the Louvre."
Photographer Jeremy was actively involved in the planning and implementation as important part of of a not less well-known team. Linda Champenois planned and styled the sets to perfection and created a radiant bridal bouquet of fragrant roses. In the coordination, Un Jour Inoubliable Paris helped.
In addition to the breathtaking bridal gown with a delicate lace top and an expansive tulle skirt by Ersa Atelier, we find the filigree stationery by Graphikkart particularly amazing. Inconspicuous and yet extraordinary, like the entire concept of this Styled Shoot.
So settle in and enjoy the heavenly light footage Jérémy Froeliger brought us from Paris to sweeten our day.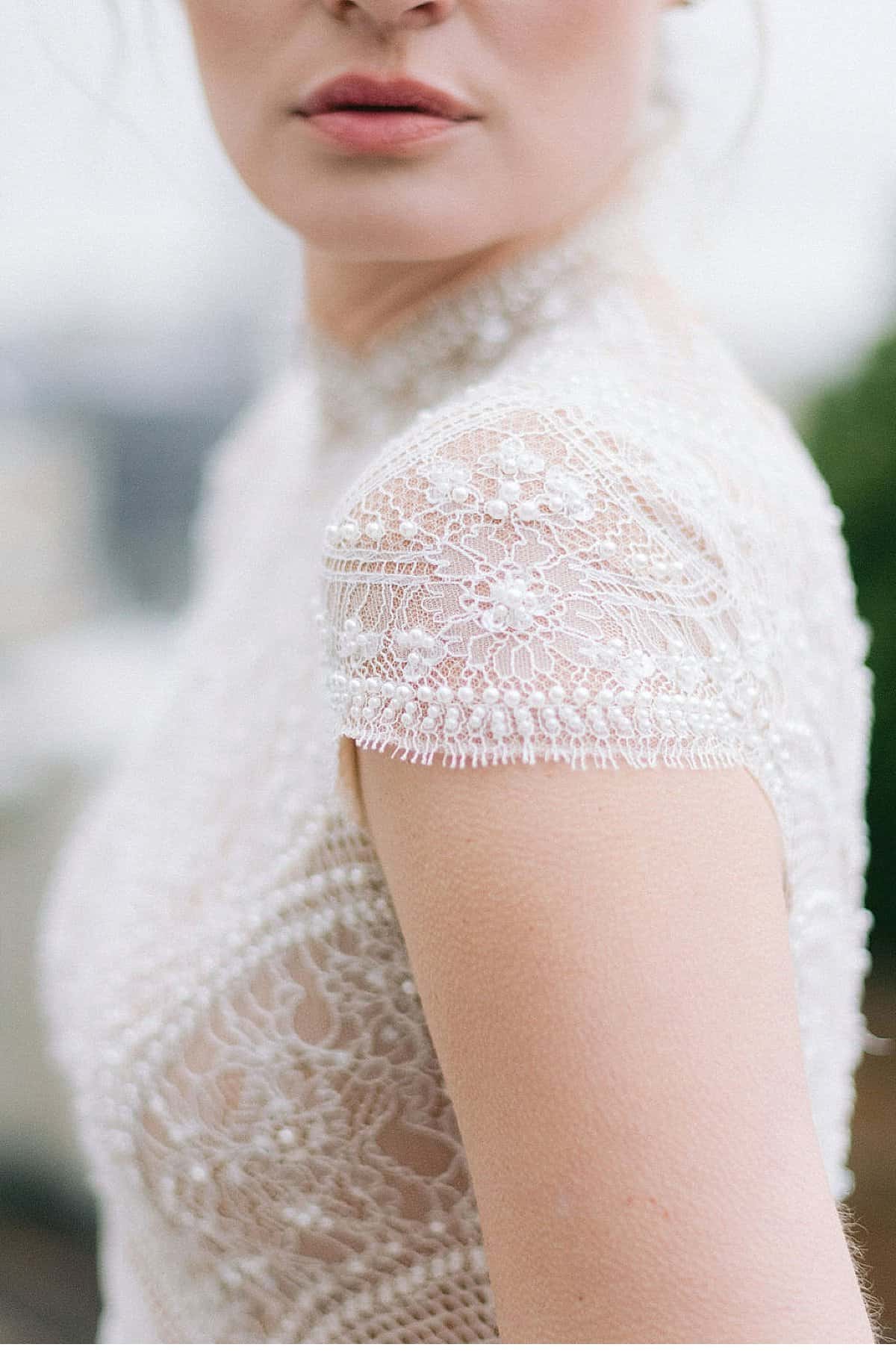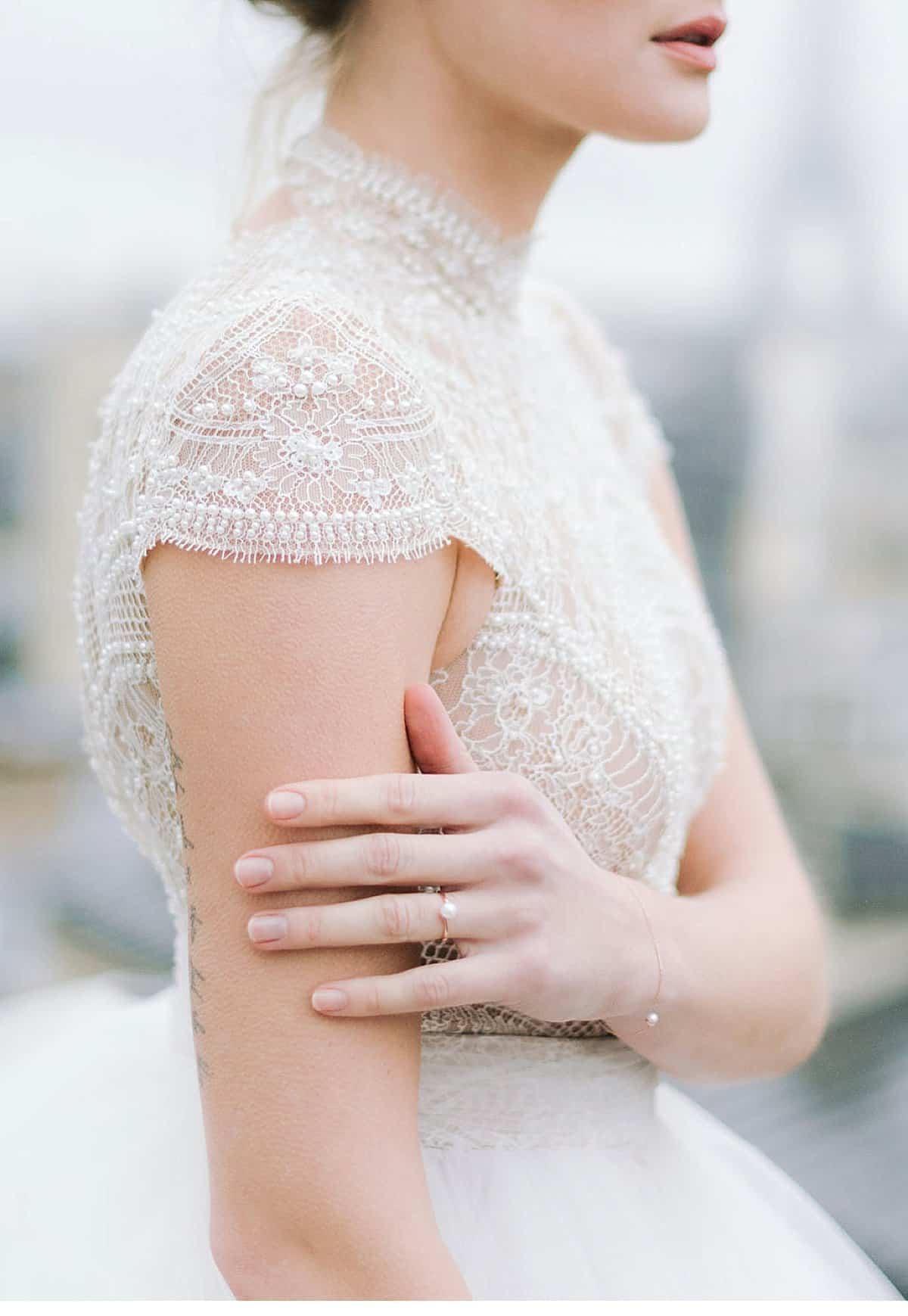 Photographer: Jérémy Froeliger
Planning, Stylist & Designer: Linda Champenois
Coordination: Un Jour Inoubliable
Gown: Ersa Atelier via Metal Flaque
MUAH: Isabelle Boireau
Flowers: Linda Champenois
Stationery: Graphikkart 
Jewels: Djoline 
Venue:  Hotel Marignan Paris 
Model: Indré