Elegant minimalism sets accents
Delicate colors, refined elegance and the simplicity of a bridal couple prove – minimalism sets the tone.
Creative Director Sierra Ramke of SR. Creative staged this romantic editorial with a great sense of style and aesthetics.
KWH Bridal's wafer-thin wedding dress caresses the silhouette of the distinctive bride. With her artfully styled hair and naturally beautiful face, she allows her dreamy dress to unfold its full splendor.
A beautifully arranged bridal bouquet by Madeline Anne is the icing on the cake, making her unmistakable as a bride.
Her sight enchants not only us but also the tastefully dressed groom.
Clear lines and soft curves in table styling unite in a romantic symbiosis. We are impressed by the talent of loosening up elegance and playfulness and the knowledge to combine different textures under the aspect of naturalness.
The modern minimalism finds its completion in the unique pictures of Zelda Green.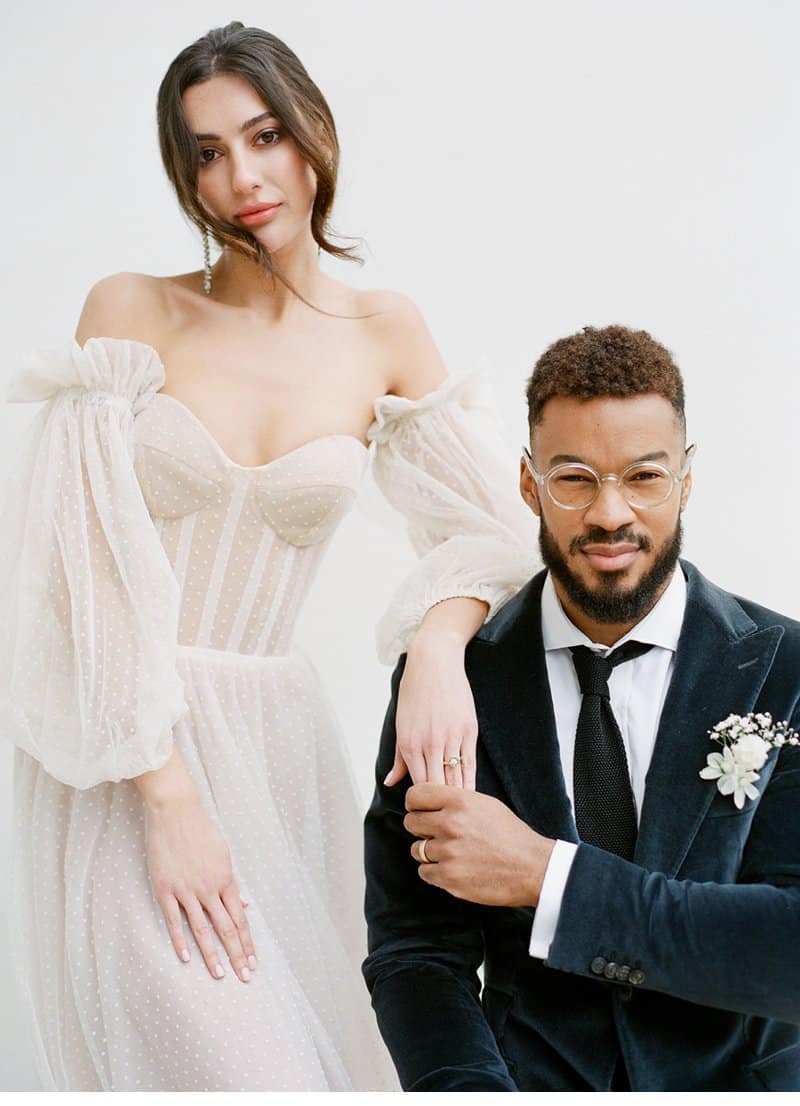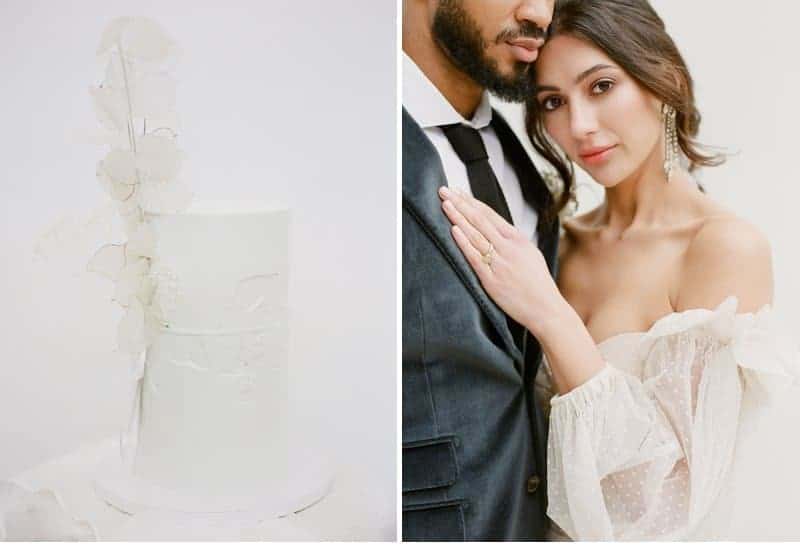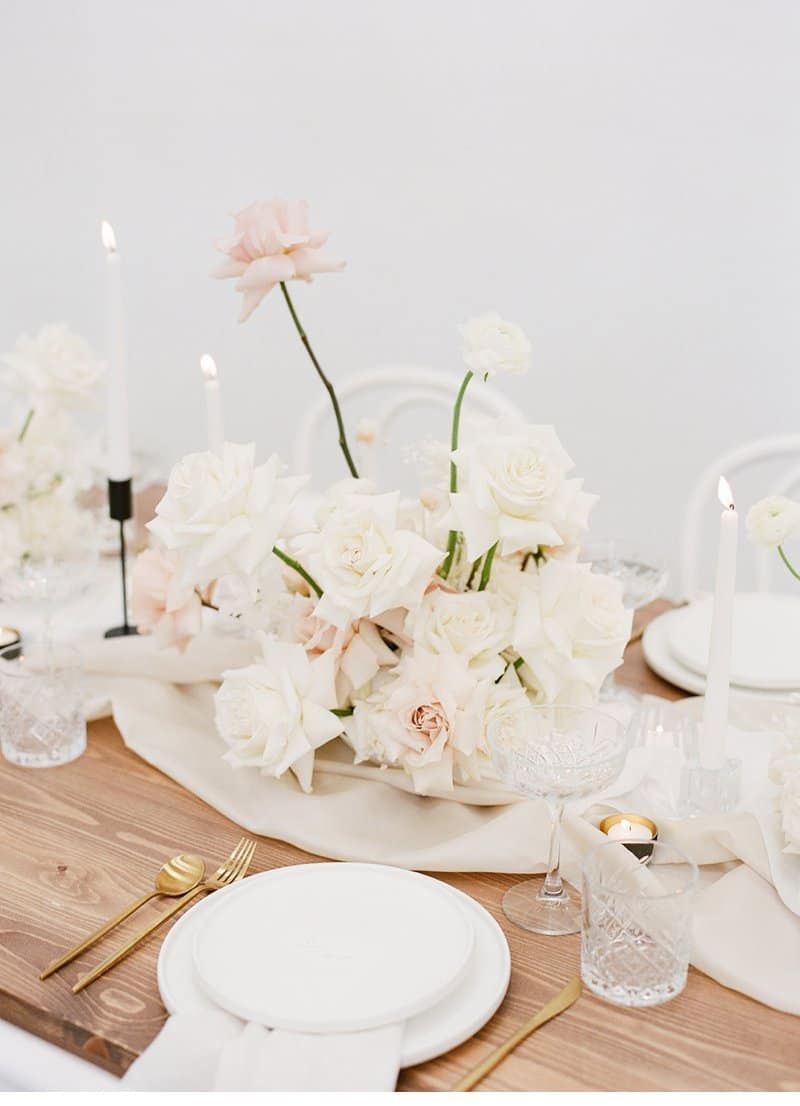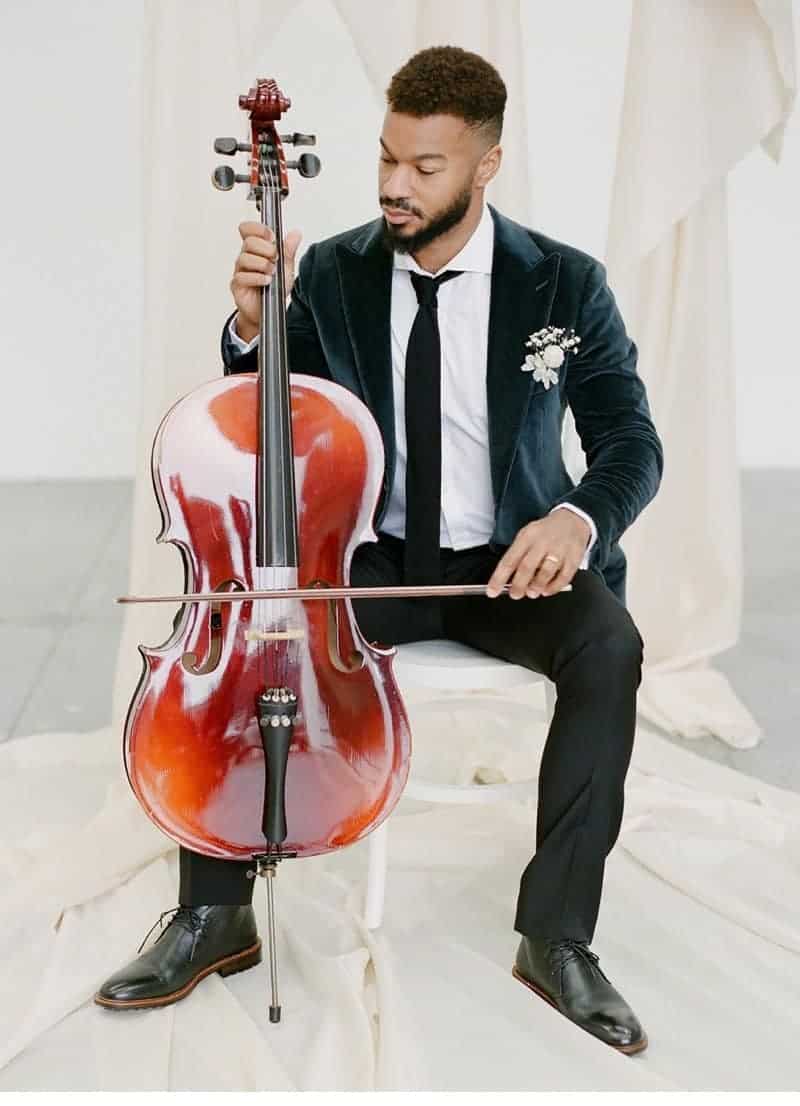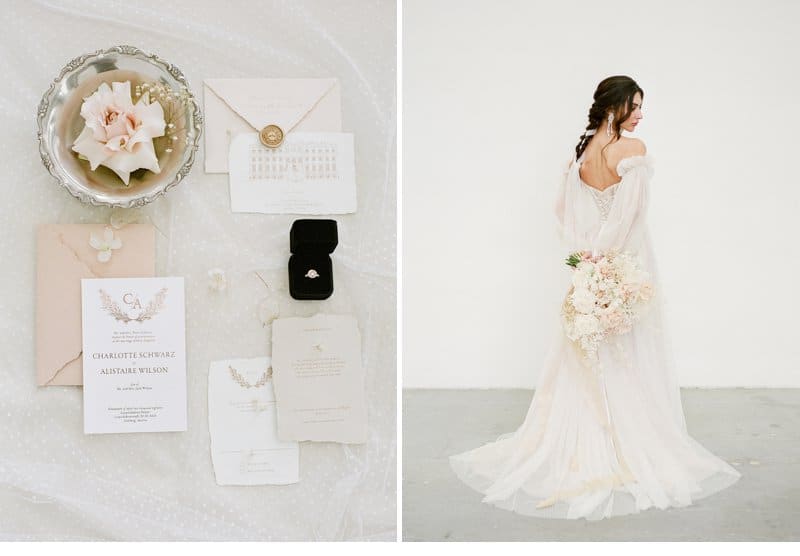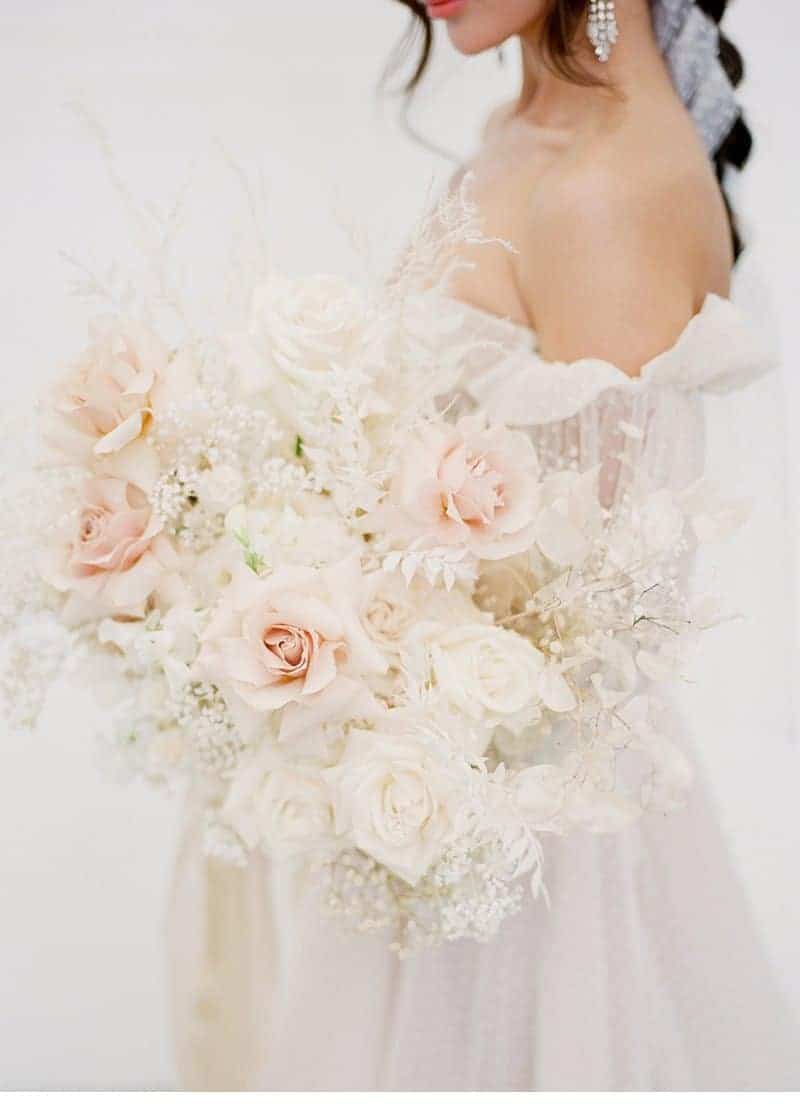 Photography: Zelda Green
Creative Direction: SR. Creative
Floral + Styling: Madeline Anne
Dress: KWH Bridal via Babushka Ballerina
Ribbons: Songbird Silk
Stationery: Azalea Calligraphy
Furniture Rentals: Simply Seated
Hair and Makeup: Kim K. Pham
Cake: Sincerely Sam Cakes
Suit: M.J. Bale
Shoes: Aquila Louis Vuitton
Rings: Ruusk 
Models: Krstina Scekic and Jonathan Nieto via The Right