elegant styled-shoot at Schloss Herberstein
The grand Schloss Herberstein with its magical gardens is situated among unique nature.
This glamorously elegant ambience inspired wedding planner Verena Kindermann and the photographer Tony Gigov to organize a fabolous shooting.
It seems like everything around Schloss Herberstein is preparing itself for the upcoming spring-awakening.
Tenderly easy the bride floats through pompous historical rooms wearing an elfish dress.
A warming open fire and flickering candles create a romantic and comfortable atmosphere.
The many little decoration elements and rustic give-aways are self-designed and handmade by Verena Kindermann who turned everything into a harmonic picture.
Together with a creative and dedicated team she arranged a wonderful dessert-table with deliciously looking sweets and some complex floral-decoration.
Tony Gigov impresses with his eye for beauty that reflects in this dreamlike world of pictures.
Translation: Marina Jenewein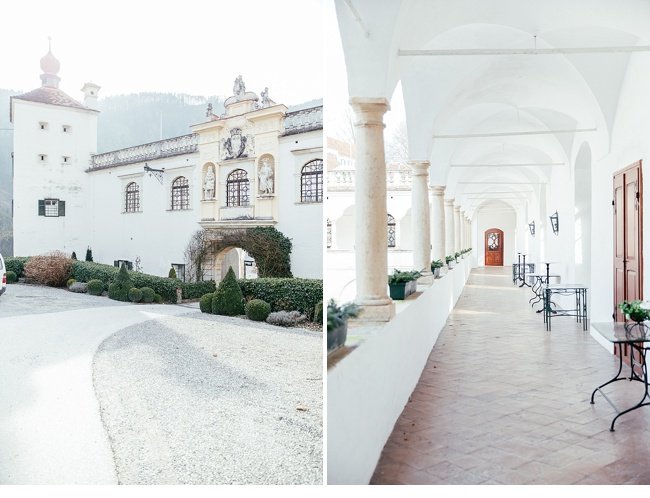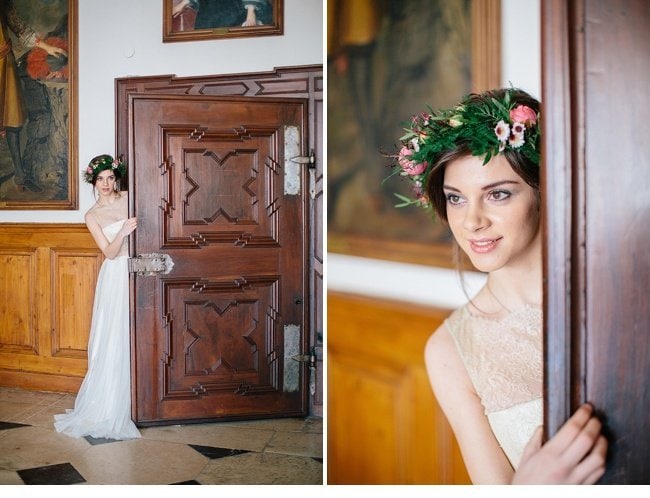 ORGANISATION & DESIGN: Verena Kindermann – Exclusive Weddings Austria, Tony Gigov
PHOTOGRAPHY: Tony Gigov
LOCATION: Schloss Herberstein
FLOWERS & FLORAL CROWN: …blumengestalten
CAKE: Schnabulerie
DECORATION: deko-raum
DRESS: Elfenkleid und Solaine Piccoli by Petra Pabst
HEADPIECE: Das Weddings by Niely Hoetsch
HAIR: Michaela Maier
MAKE-UP: Melissa Leitinger
RINGS & JEWELRY: Feichtinger
MODELS: Valerie & Ali
EMPFOHLEN IN UNSEREM SCHATZKISTCHEN:
Elfenkleid …blumengestalten Schnabulerie deko-raum