Elegant Swedish Headpieces by The Wild Rose
Like dear friends noble leaves snuggle up to each other to feather their nest in soft locks.
Tender leaves of precious gold, dip in and arise, caressing every strand of hair.
Shimmer, gleam, sparkle and twinkle on quite a few queens. Making their contribution to their wearer´s most beautiful day.
Whether red or brown, whether blond or black – the Swedish designer Linnéa Bergqvist of The Wild Rose Accessoires impresses with her various and mutable designs that adorn bridal hairstyles in a very unique way.
The artist´s handmade luxury headpieces gives highlights to every bridal style and literally crowns beautiful brides.
Her jewelry is available in gold, silver and ancient brass and gets custom made with clear or black crystals depending on the bride´s wishes. We totally love this attitude!
Here the photo poet Isabelle Hesselberg from 2 Brides Photography shows the new collection "Northern Floral" from The Wild Rose Accessoires. And we are quite sure you will love it just as much as we do!
Text and Translation: Marina Jenewein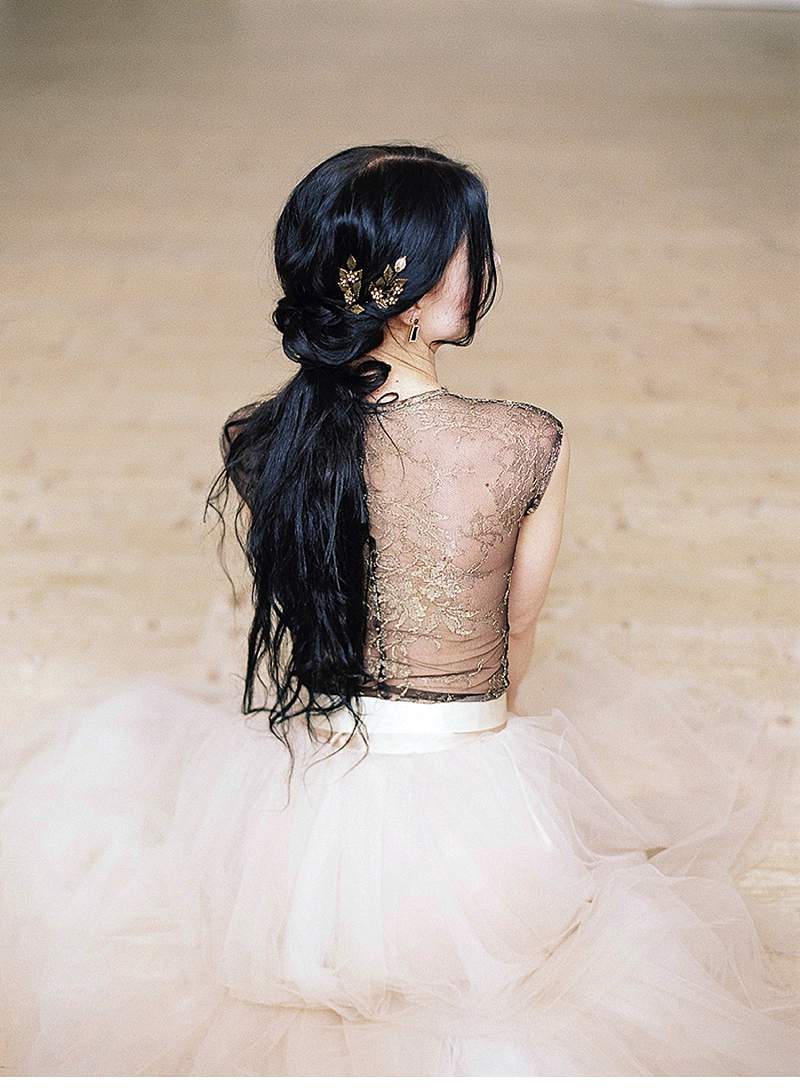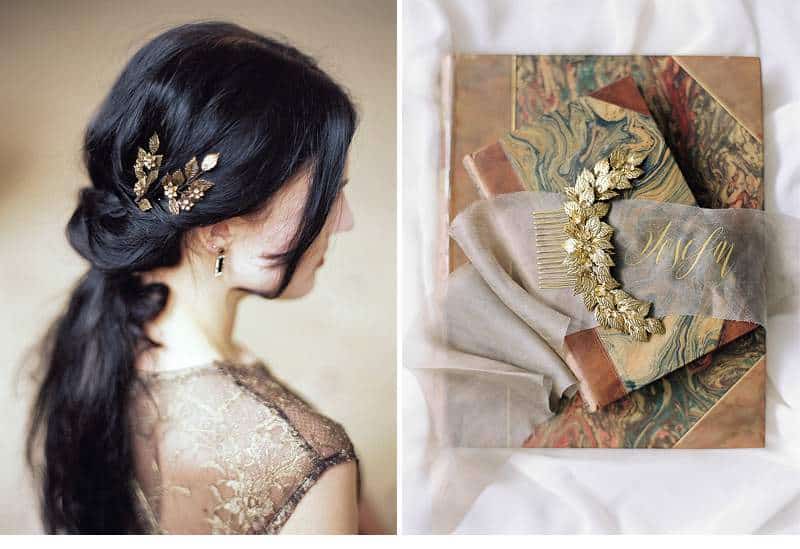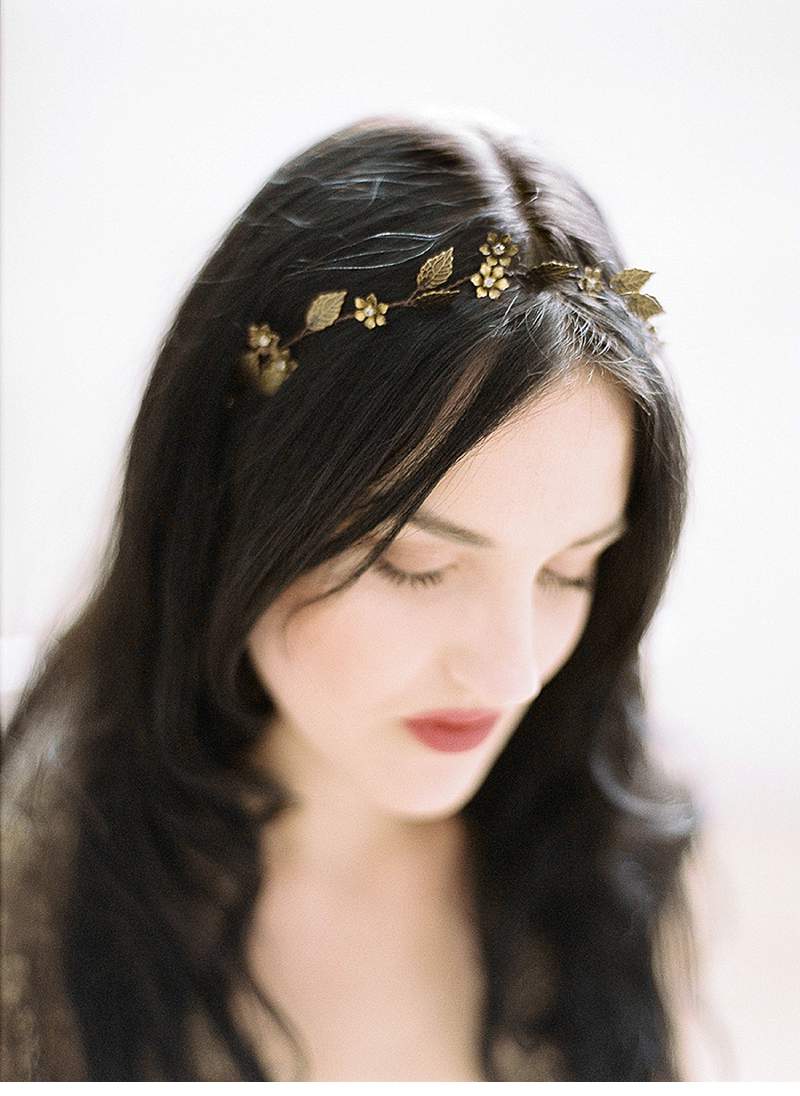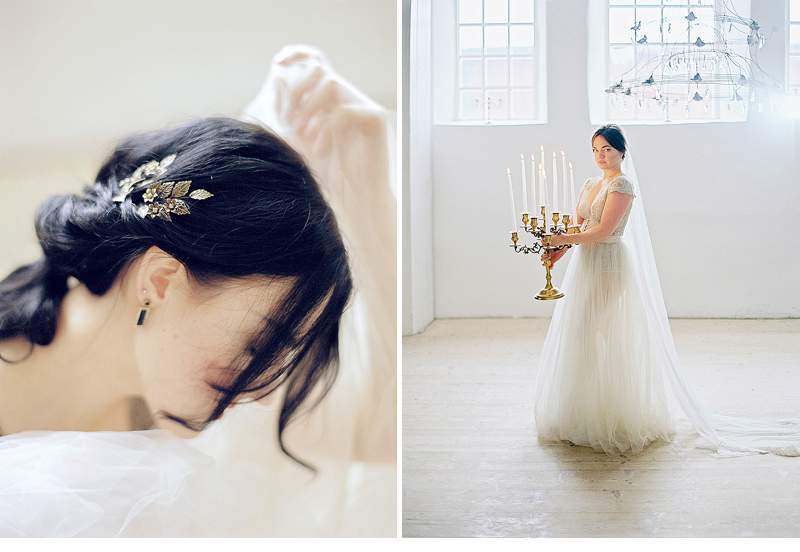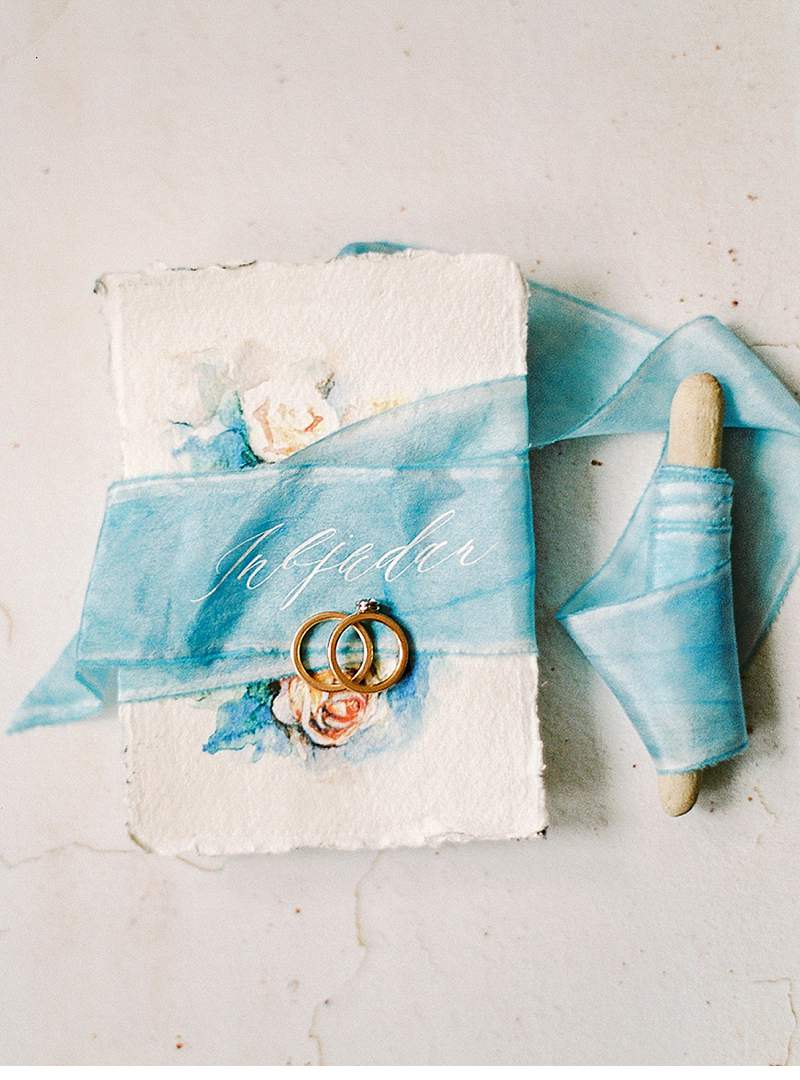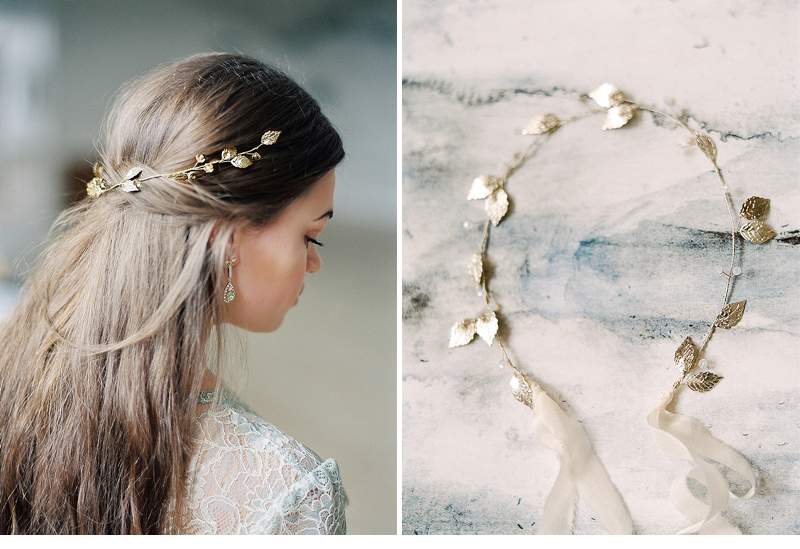 ACCESSOIRES: Linnéa Bergqvist –The Wild Rose Accessoires 
PHOTOGRAPHY: Isabelle Hesselberg – 2 Brides Photography
STYLING, PAPER GOODS AND SILK RIBBON: Elin Wallmander – Elins Art Studio
SKIRTS + DRESS: Zetterberg Couture
LACE TOPS: Aviani
EARRINGS: Lily and Rose
LOCATION: Stora Holms Säteri
MODELS: Elin Wallmander,  Linnéa Wilhelmsson, Therese Svensson