Elegant symbiosis of feelings, light and creativity in Paris
When fine art, sophisticated image quality, artistic creativity and stylish inspiration unfold into a magical symbiosis, it's a feast for our senses.
The art of crossing borders and setting new standards was also the vision of Christophe Serrano at his workshop in Paris. Together with event designer Linda Champenois and a passionate team, he creates a work of art with a focus on aesthetics and style.
The story tells of two delicate creatures trapped in a golden cage in a castle. But when the light finds them, the transformation begins. The time has come to free yourself and discover the world and love.
An interplay of feelings, architecture, light and elegance unfolds the perfectly shaped implementation of extravagance and innovative ideas. Unusual dress compositions play around the silhouettes of graceful graces and symbolize a touch of couture.
The elegant finishing touches are provided by detail-loving accents, stylish stationery by Atelier Preszburger, delicate flowers in shades of peach by Esther Lamarche Design and shimmering jewelry by Jonida Ripani and Anna Rivka – arranged in a stylish, aesthetic and minimalist way.
The penchant for perfection can also be seen in Geraldine Leblanc's expressive images, which reflect the theme of fine art in such a fascinating way.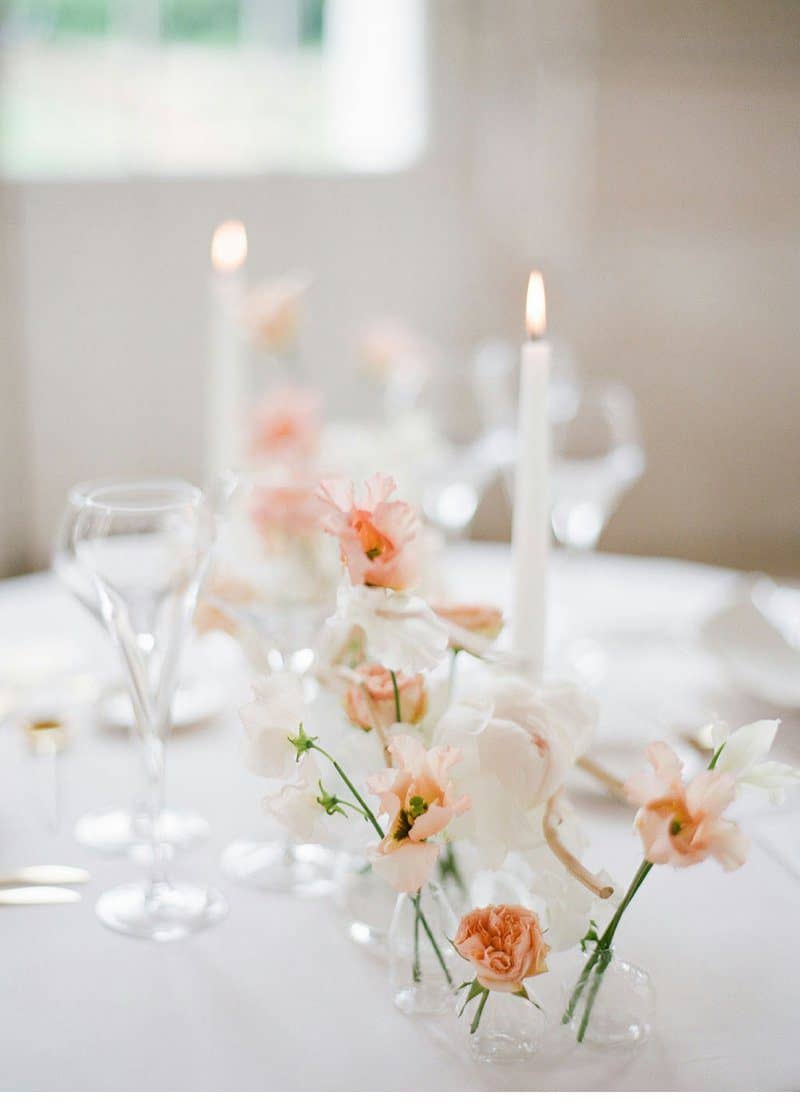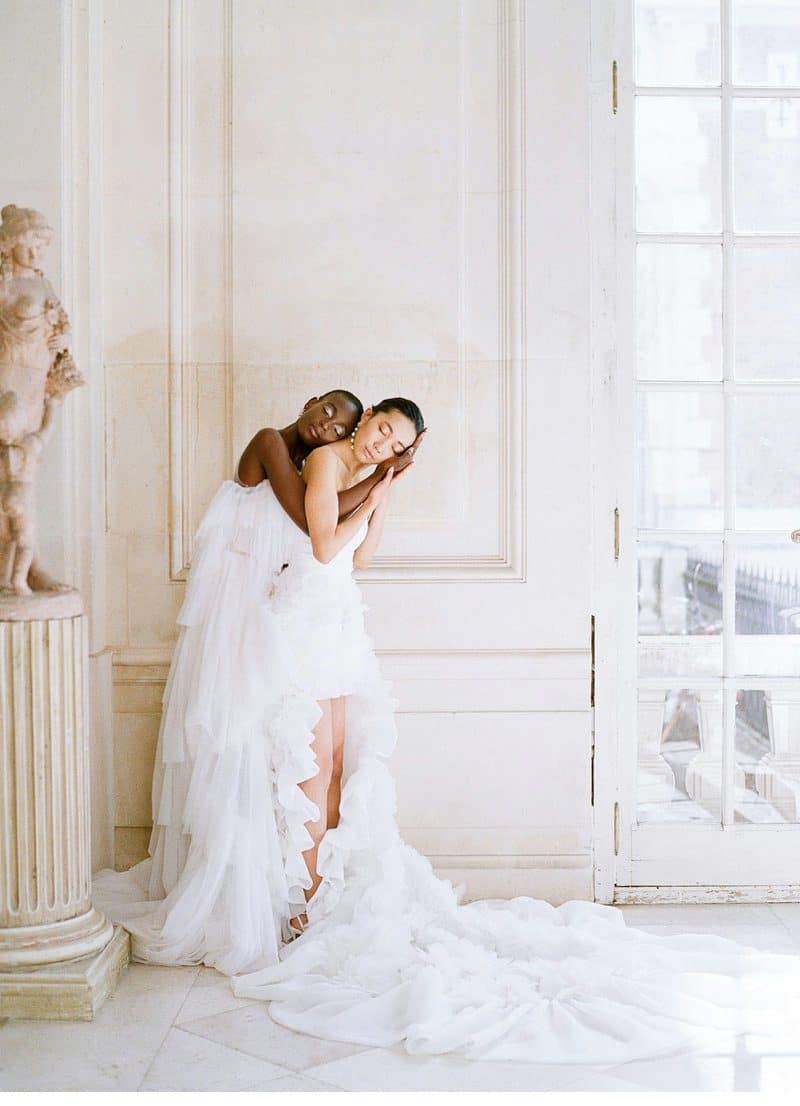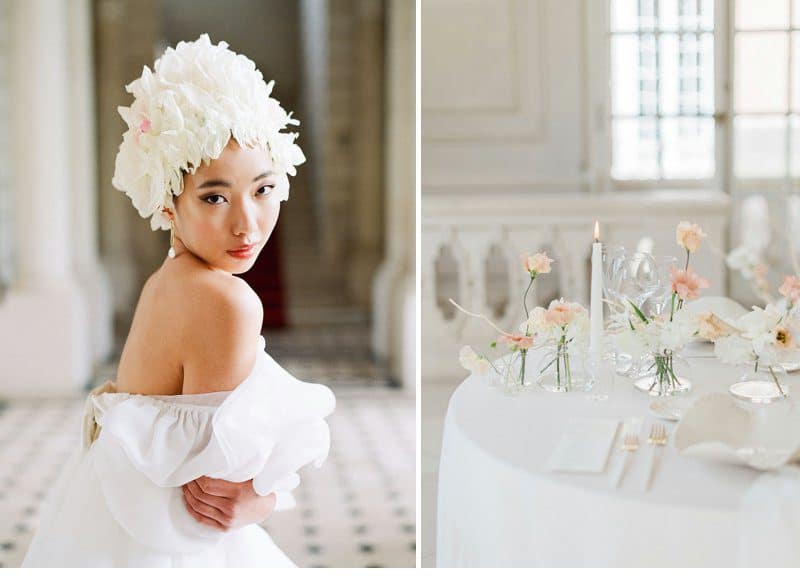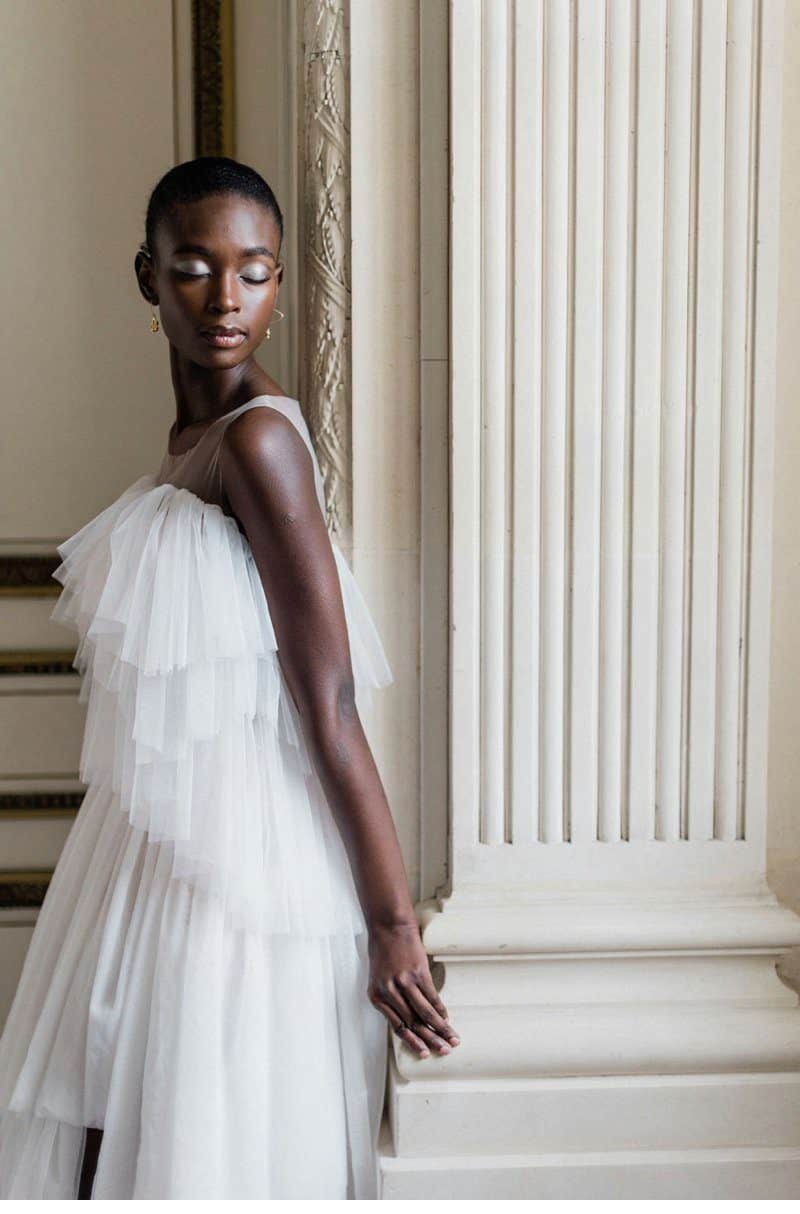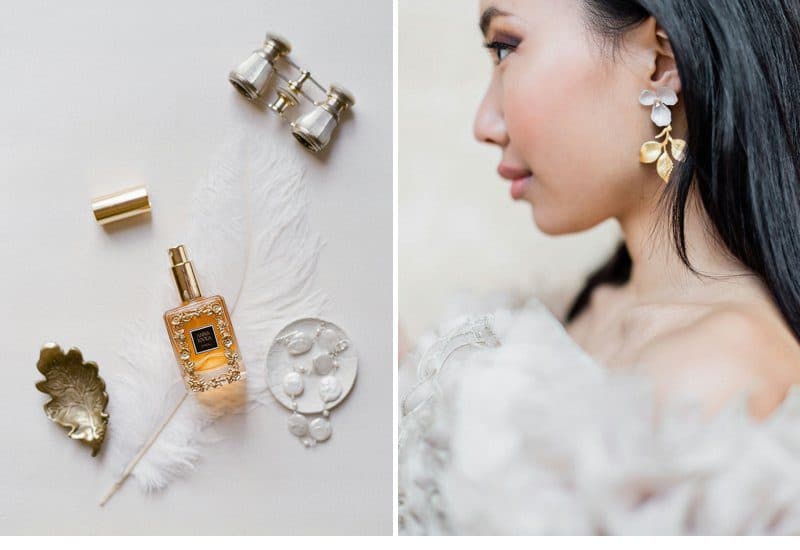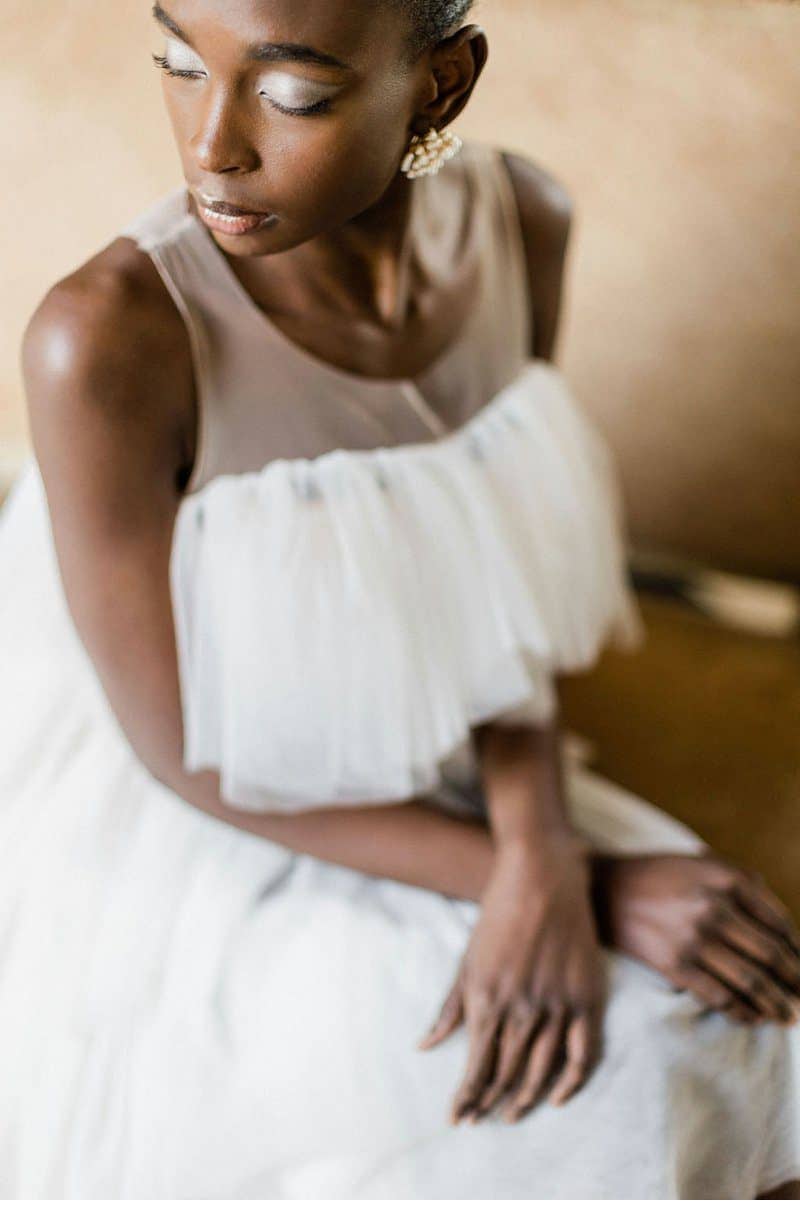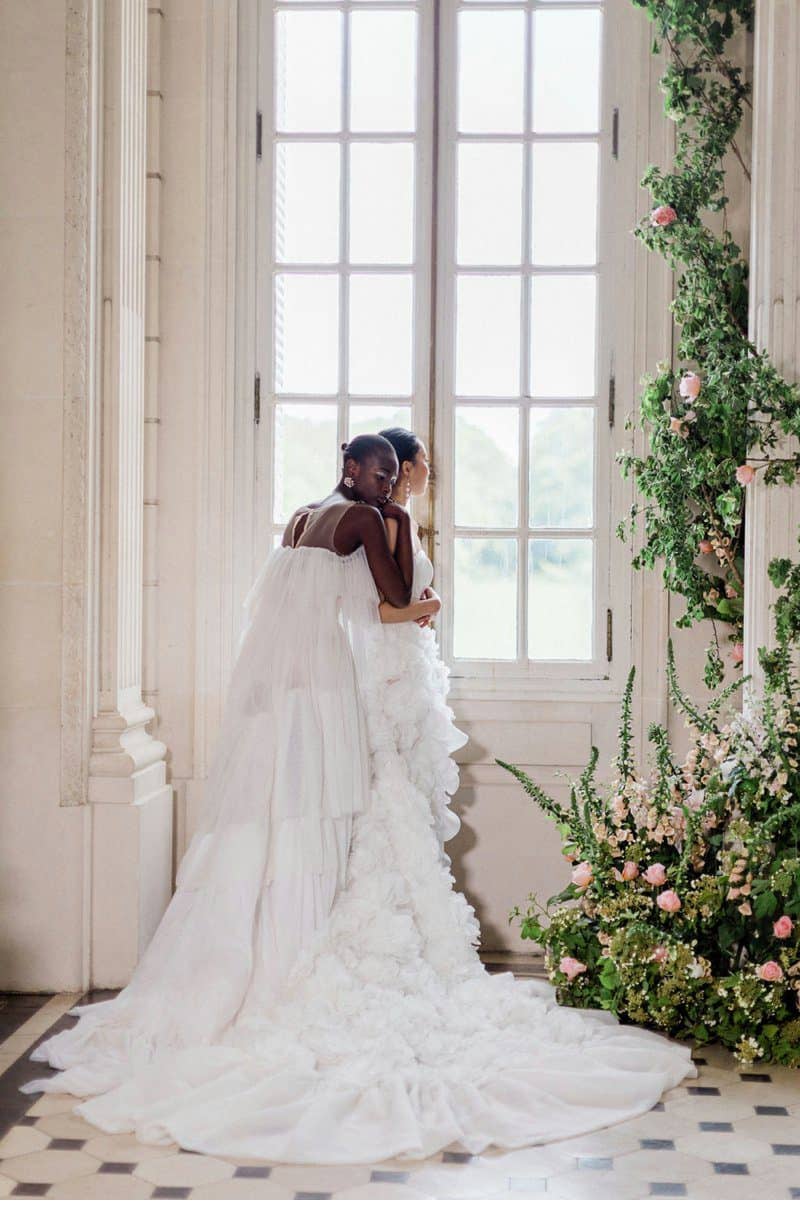 Photographer: Geraldine Leblanc Photography
Workshop: Christophe Serrano
Art director, styling & design: Linda Champenois
Floral designer: Esther Lamarche Design Floral
Wedding Planner: Laetitia Caroline
Photographer Assistant: Matt Kobi and Pascal Vo
Venue: Chateau de Baronville
Muah: Antalya Makeup
Stationery: Atelier Preszburger
Cake designer: Wedding Cakes & Co
Gowns: Viktor & Rolf and Tony Ward and Rara Avis by Metal Flaque and Topbridal Paris
Jewels: Jonida Ripani and Anna Rivka
Shoes: Bella Belle Shoes and Jimmy Choo
Suit: Rives Paris
Rentals: Maison Options
Ceramist: Caroline Augier Ceramique
Tablecloth: Maison Note
Accessories & surface flatlay: The Flatlay Design
Goodies: Magnolias on Silk
Filmmaker: Chromata Films Weddings
Drone footage: The Dronalist
Film Lab: Richard Film Lab
Models: Aissatou and Isabelle