Elegant wedding world in Villa Le Fontanelle
In Florence, the beautiful capital of Tuscany, you can feel the magic and splendor of past times. Numerous artistic masters, churches and impressive buildings take on the role of the cultural and artistic presence of the Renaissance.
History, culture and southern flair combined with style, taste and glamour make Villa Le Fontanelle a special secret tip for unique weddings.
The charm of history and the splendor of bygone days are omnipresent, and experience youthful freshness and artful modernity through the diversity of ideas of wedding planner and designer Angela Bartolomeo .
Together with a dedicated team, she created a romantic wedding world with sophisticated details in soft shades of pink and amber.
Enchanting floral compositions by Carolina Carbone, sophisticated stationery by Mogu Wedding  and artfully designed calligraphy by Silvia Ungendoli completed the elegant concept.
Between olive branches, the deep gazes of a bride and groom in love meet. Together they wander into the distance, where happiness is already waiting for them. The distinctive bride shines in breathtaking dresses by Silvia Moretta.
The overall work of art is crowned by the magnificent wedding cake by Irene Cake Designer.
Impressed, we let ourselves be taken into the elegant atmosphere by the beautiful pictures of Linda Nari .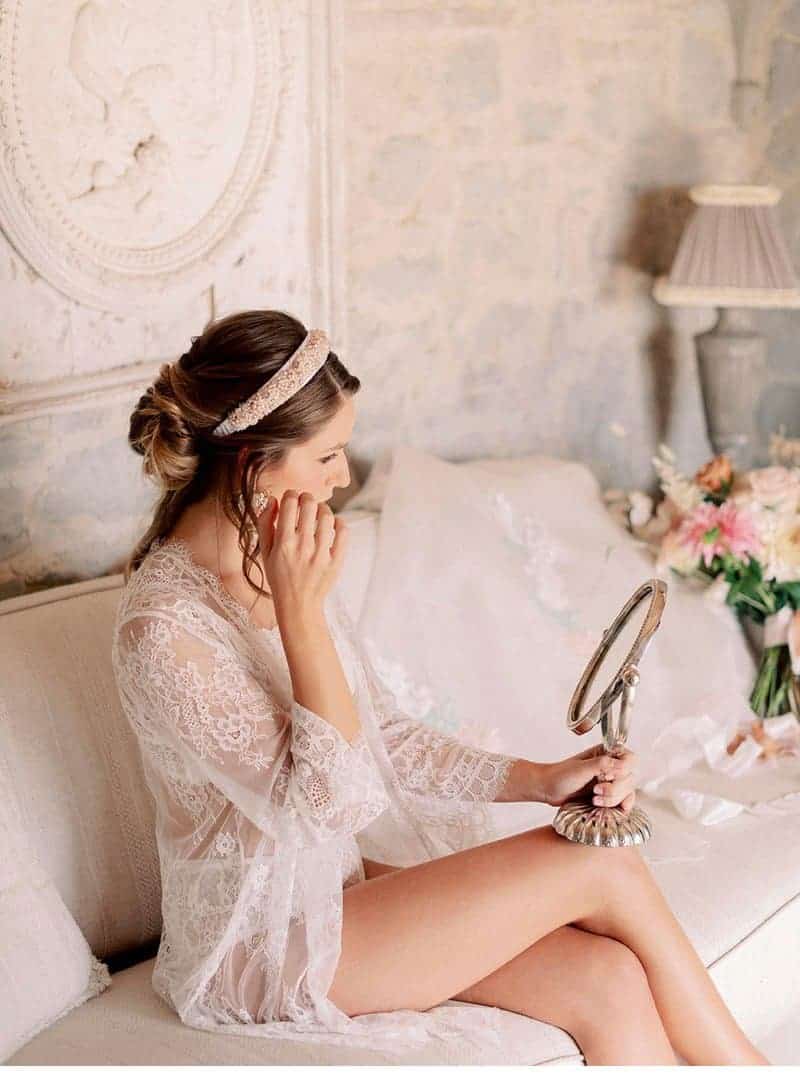 Planning & Design: Angela Bartolomeo 
Photography: Linda Nari 
Video: Gattotigre Wedding Video
Stationery: Mogu Wedding 
Flower: Carolina Carbone
Bridal Dress: Silvia Moretta
Bridal Shoes:  Mascia Mandolesi
Bridal Jewels: Taya Gioielli 
Headpiece: Cristina Signorina
Crown: Della Bella Gioielli 
Groom suit: Carosi 
Rental: Preludio
Lingerie: Julia Stefanello Atelier
Catering: Roland's
Favours: Opificio 
Calligraphy: Silvia Ungendoli_calligrapher
MUA & Hair: Emotional Makeup 
Cake Designer: Irene Cake Designer