Elements inspired wedding ideas – Fire
We already showed you pictures of Erich McVeys breathtaking workshops in the past. His kind of photography is unique, profound and with a high recognition value.
As fancier and expert of analog photography ambitious and talented photographers from all over the world participate in his workshops to lern from him and his art.
His latest workshops run under the theme "the four elements". Click here to look at the elements "water" and "wind" again. Today it´s gonna be hot – we take you into the world of pictures shot by the great photographer Shannon Von Eschen to the element "fire".
Dry grass, a cliffy landscape, dusty earth and a black dress – these aren´t the images you have in mind when you think of a magical and romantic wedding.
Yet somehow, Shannon succeeded obviously effortlessly in capturing the beauty of craggy rocks, the grace of a gorgeous bride, the value of our nature and the stylish elegance of the color black on amazing pictures.
Fire stands for inspiration, passion and temper. Each of her pictures reflects that that´s exactly the stuff Shannon Von Eschen is made of and we are bursting to show you all of them. So lay back and let your hearts get inflamed…
Translation: Marina Jenewein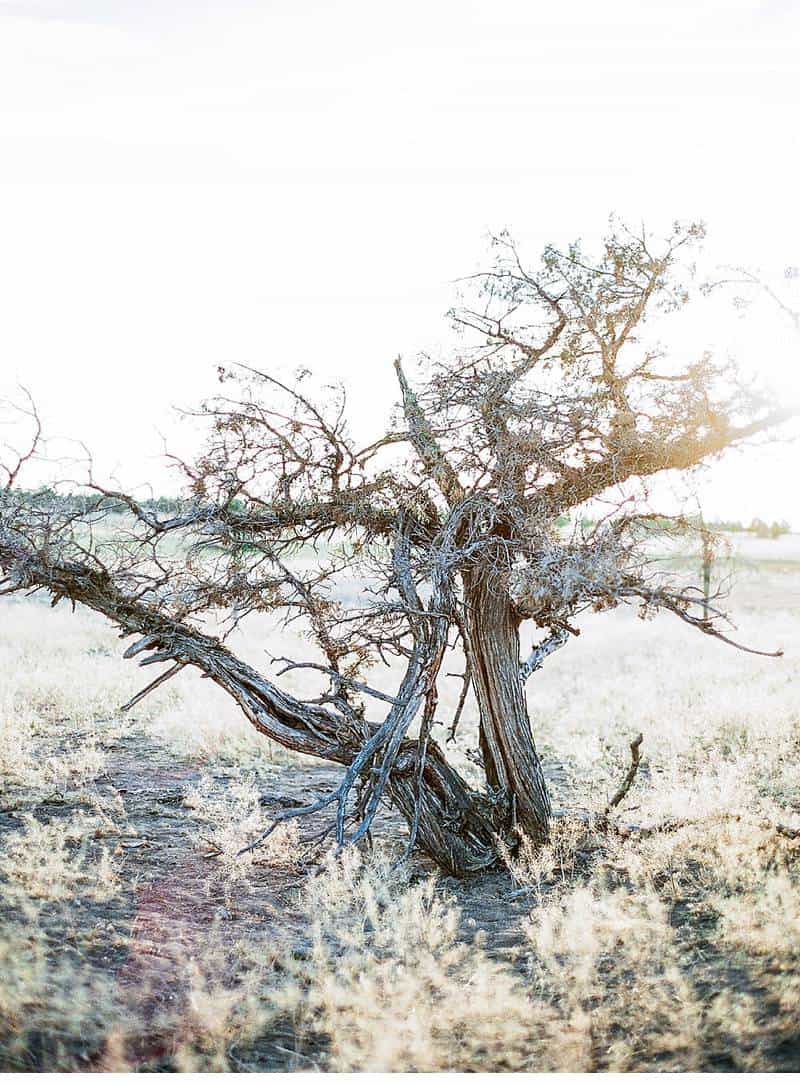 PHOTOGRAPHY: Shannon Von Eschen Photography
ALL IMAGES PHOTOGRAPHED AT: Erich McVey Workshop in Bend, Oregon
CREATIVE DIRECTION & STYLING: Ginny Au assisted by Ashley Nicole
FLOWERS: Ashley Beyer assisted by Brenna Williams
GOWN: "Gemma Gown" by Rubicon
HAIR & MAKE-UP: Amy Clarke for The Halcyon Agency assisted by Beth Level
JEWELRY: Shop Bob
PAPER GOODS: Mon Voir
RIBBON: Froufrou Ribbon
LOCATION: Rene Schwab Cowgirl Hideout in Alfalfa, Oregon
SPONSOR: Red Leaf Boutique and Neve Albums
PHOTO LAB: PhotoVision
FILM SPONSOR: Fuji Film
MODELS: Katie Korinski of Muse Models