Elopement at the Cliffs of Etretat
The dramatic cliffs of Etretat in France, with their fabulous view of the vast ocean, the lonely sandy beaches and the grass of the velvety meadows swaying in the wind, cast a spell over us.
The impressive photographer Julia Rapp used together with eventdesigner Samantha Bottelier this spectacular backdrop to realize her visions of a prewedding shoot.
From Julia: "A lot of couples had to postponed their weddings, hopefully some still decided to celebrate their date with a small intimate company or by eloping just by themselves.
This is a story of two artistic souls celebrating their love and engagement on the Etretat Cliffs in France and inspiring themselves by this breathtaking landscape and this feel of freedom, alike an imperrionist painting.
Her Amarildine ⁠ dress is so soft and just perfect to follow the movement of the wind and her engagement ring is absolutely unique as designed by her husband to be himself. 
The bouquet by Be One Paris ⁠was created within this country nature spirit and adding just that pop of color aligned in harmony. 
The beauty stylist Jiyoung from Modern Bride Paris did an amazing work aligning the soft and natural look while elevating her vibrant passionate side… She said « painting the emotions of a woman in love while awakening her elegant feminine sensuality".
Who wouldn't like to swap places with the enchanting couple and glide along the coast in dreamy togetherness? A romantic thought, which we can live out in the wonderful picture gallery of the fine art film photographer Julia Rapp.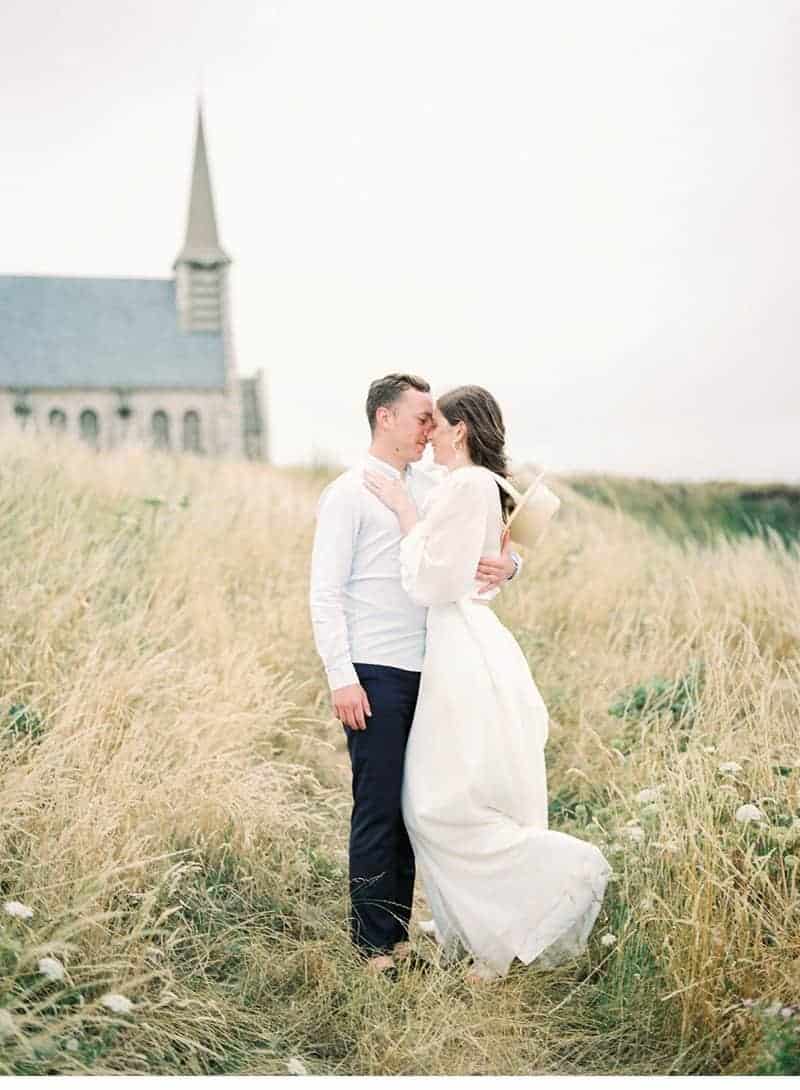 Photographer: Julia Rapp
Wedding Planner: Samantha Bottelier Events
Hair & Makeup Artist: Modern Bride Paris
Bridal Dress: Amarildine ⁠
Flowers: Be One Paris
Film Lab: Carmencita Film Lab ⁠