Elopement In the rural idyll of Italy
Do you dream of an Elopement in the rural idyll of Italy? Of green hills and the view beyond them into the valleys? Of the silence of seclusion and the happiness that can be found in it? Of pines that seemingly stick out in the sky and take nosy eyes off your romantic love nest? Then take a unique look into the treasure chest of photographer Stepan Vrzala, which he has filled for us with exclusive pictures of a very special styled shoot.
Let him take us to the province of Ravenna in northern Italy, where we will find the dreamlike manor house Borgo Fregnano. A charming, aged stone house whose stairs and facades are covered with moss and ivy. A house that enchants us with its charming balcony á la Romeo and Juliet and the lovingly landscaped garden.
With much attention to detail and handpicked elements My fair wedding has transformed this secluded piece of jewelry into a dreamy wedding paradise to which no bride would ever say no.
Above all, the gorgeous floral arrangements of FRIDA's Italian Flower Stores set fragrant accents and provided color in the otherwise rather clean and rustic concept.
And if we take a closer look at the richly laid table or the delicious, two-storied wedding cake, we have the presumption that this eloping couple is not celebrating their love all by themselves…
At least we expose ourselves as onlooker at this wedding and experience it together with you through the professional lens of Stepan Vrzala.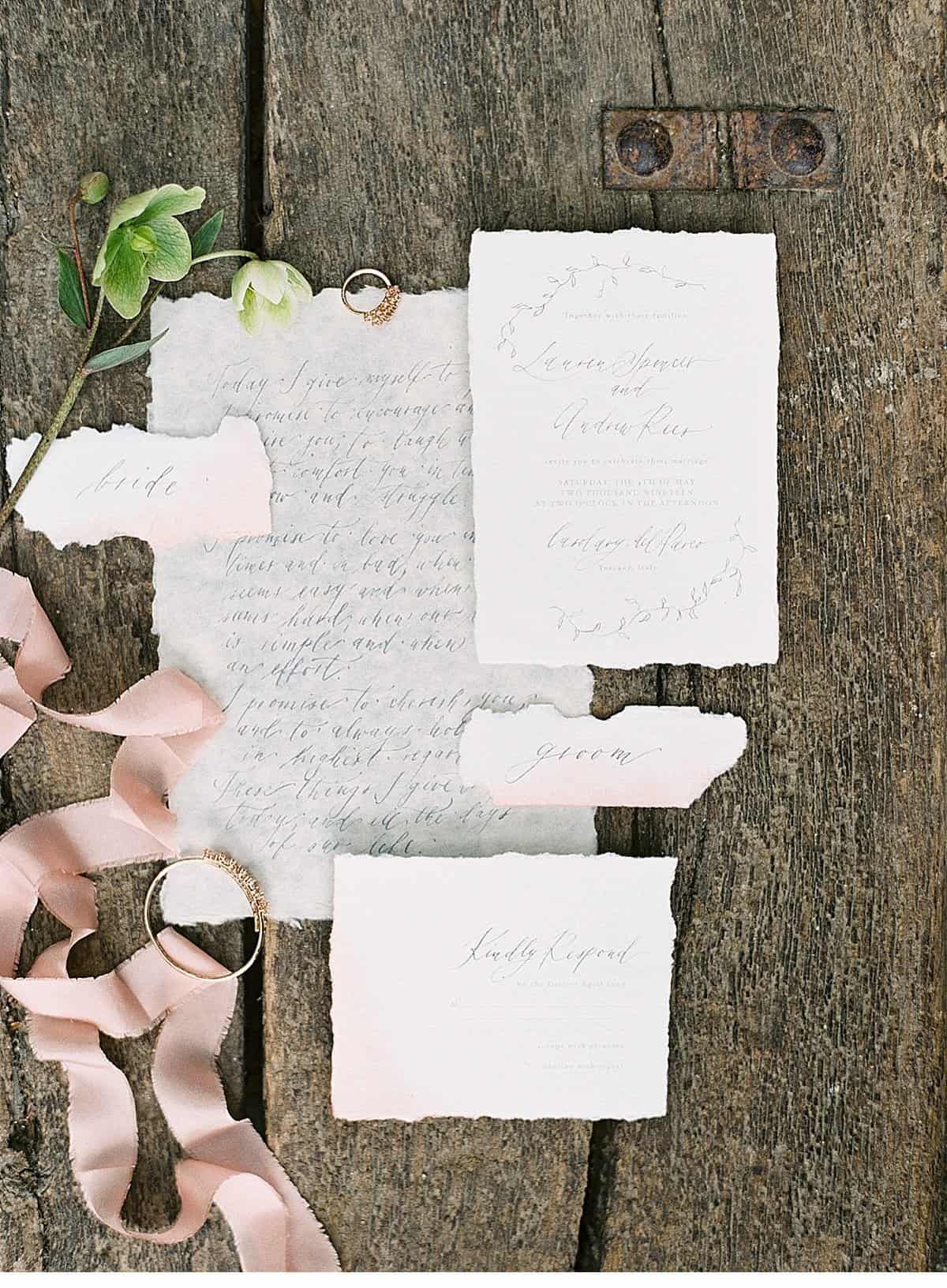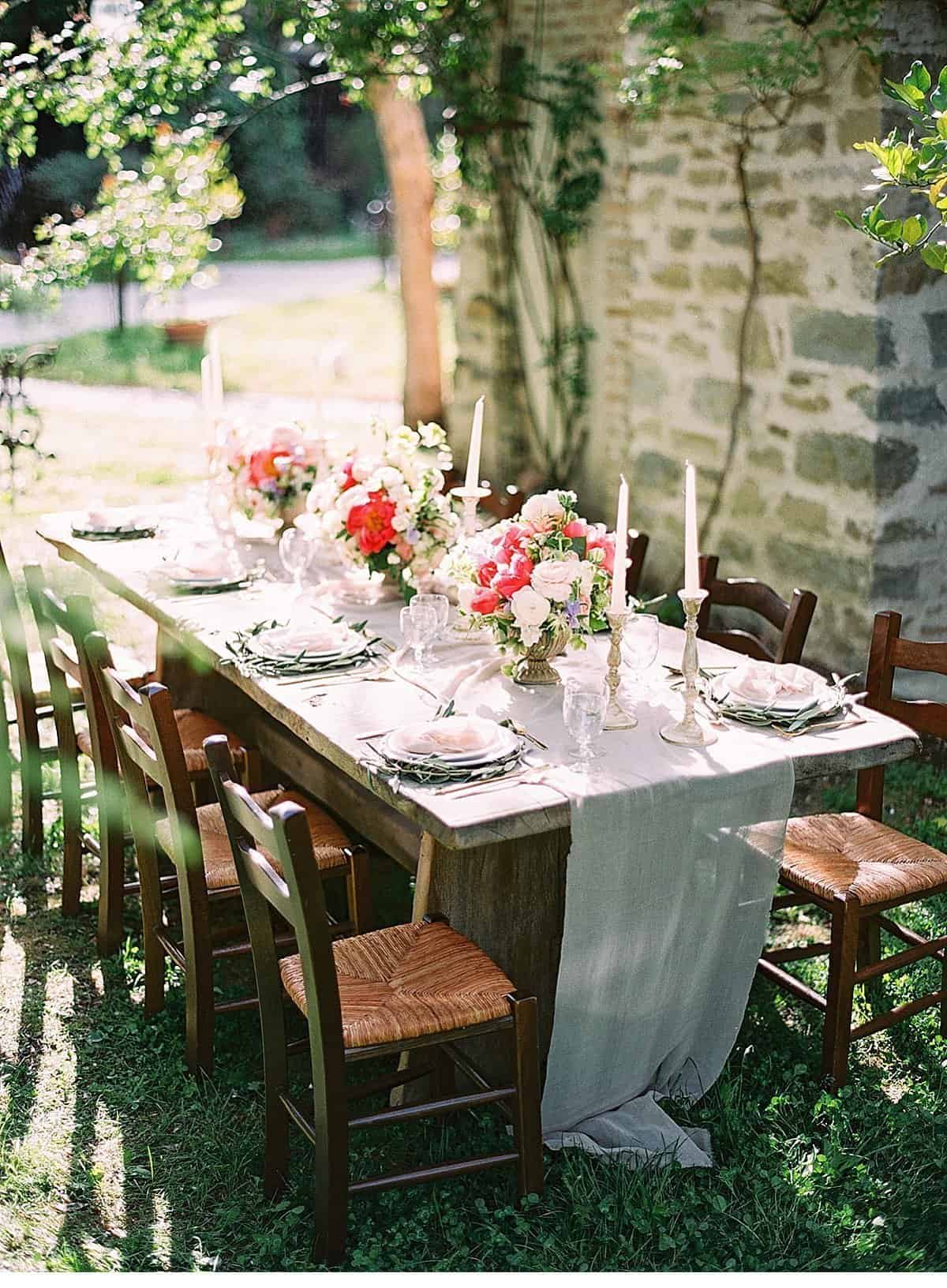 Photographer: Stepan Vrzala
Planning & Design: My fair wedding
Venues: Borgo Fregnano
Accessories: Guinevere Vines
Flowers: FRIDA's Italian Flower Stores
Calligraphy: laskoupsane
Mua: Marina Milandri
Bridal dress: Atelier della sposa San Marino
Groom Attire: John Ashfield
Jewerly: Gioielleria Calonici
Wedding Cake: Red Velvet Bakery Forlì
Models: Noemi and Lorenzo