Eminence – a natural elevation
Powerful colors, high quality products and minimalism on a new level – a well-known team, consisting of the internationally most successful wedding vendors, presents us its newest work today: "Eminence" – bridal inspirations stand out.
Rich orange, bold yellow and vivid red are the reasons why pale pink and flawless white radiate. Contrasts that push rather than surpass each other. A symbol of love as such.
But the color choice alone does not let these impressions fall out of a series of equally exquisite shootings. It is the art of combining clean lines and soft curves. The talent to ease elegance with playfulness. And the knowledge of how to artfully combine these and other components in terms of naturalness.
"Eminence – the state of being important, a natural elevation." Sofia Ferreira of Brancoprata told us.
With this obsession in mind, Sofia Ferreira, creative head and responsible for the event styling and floral design started to work out her visions."This word was the starting point for this editorial. We wanted to create a very clean and minimalist environment where elements with a romantic touch can stand out, in a record of pure sophistication, but without any kind of opulence."
Let's take a look at the magnificent pictures shot by André Teixeira von Brancoprata, the other half of Brancoprata, then we see how brilliantly she succeeded: decadence that´s not imposing, glamor within only punctually accents and an inexplicable luster that spreads barely noticeable over every motive.
In contrast, rustic snacks delicately presented, a simple cake of T Bakes elaborately packed and a charming bridal gown by Jurgita Bridal, which understands how to break clear structures at the right moment.
Let´s put you all off the rack as we dive into the always unique picture world of André Teixeira von Brancoprata with you.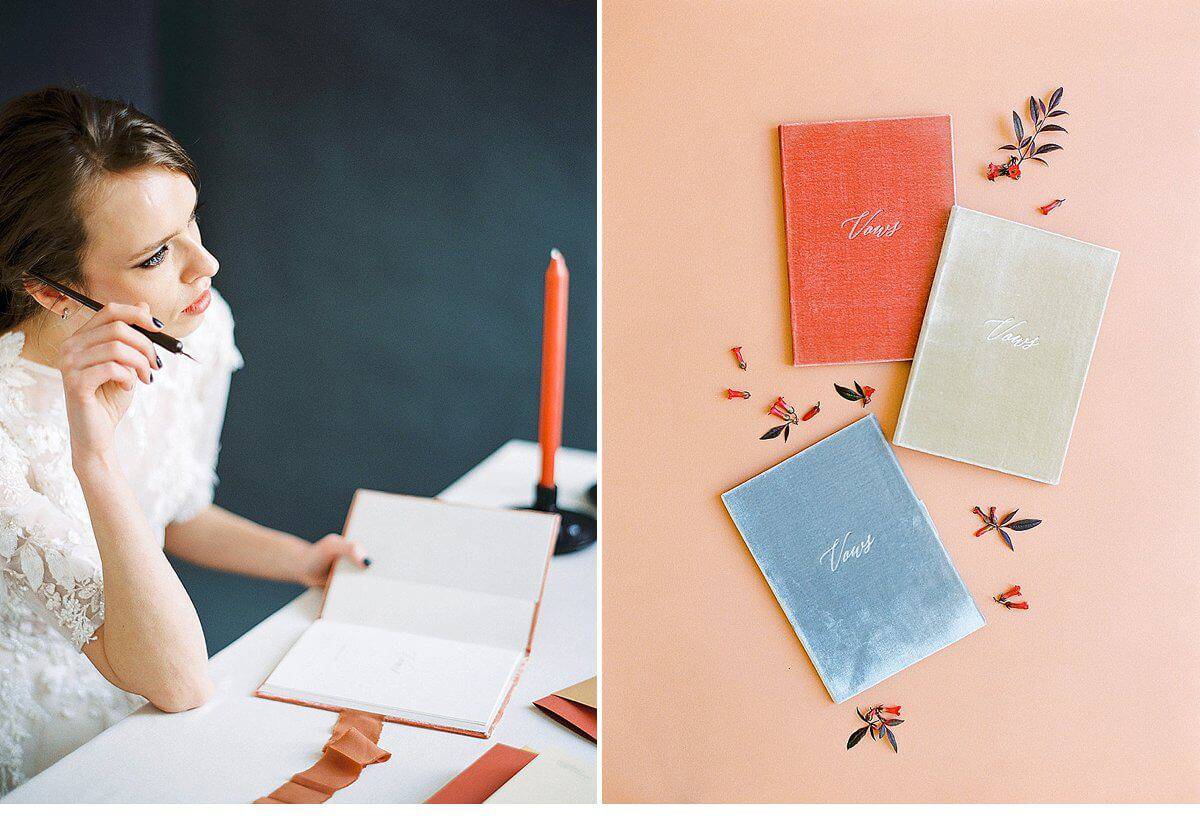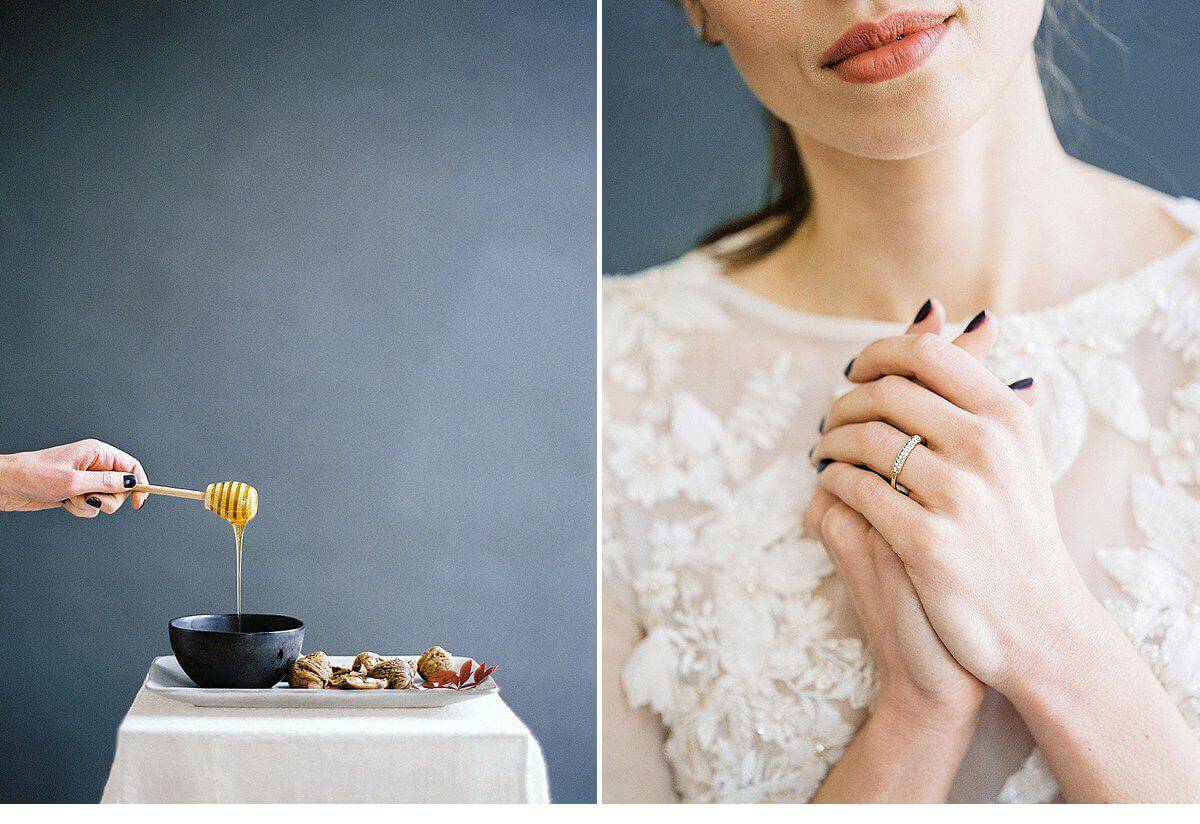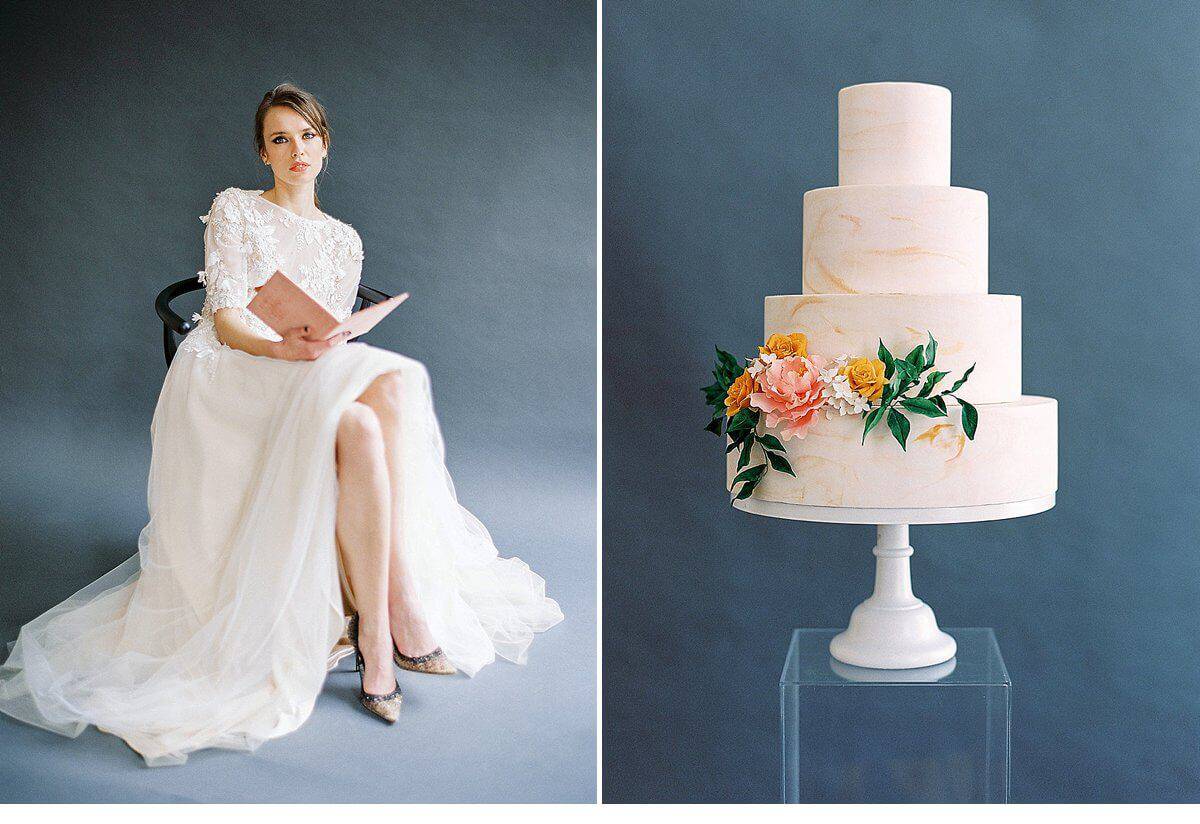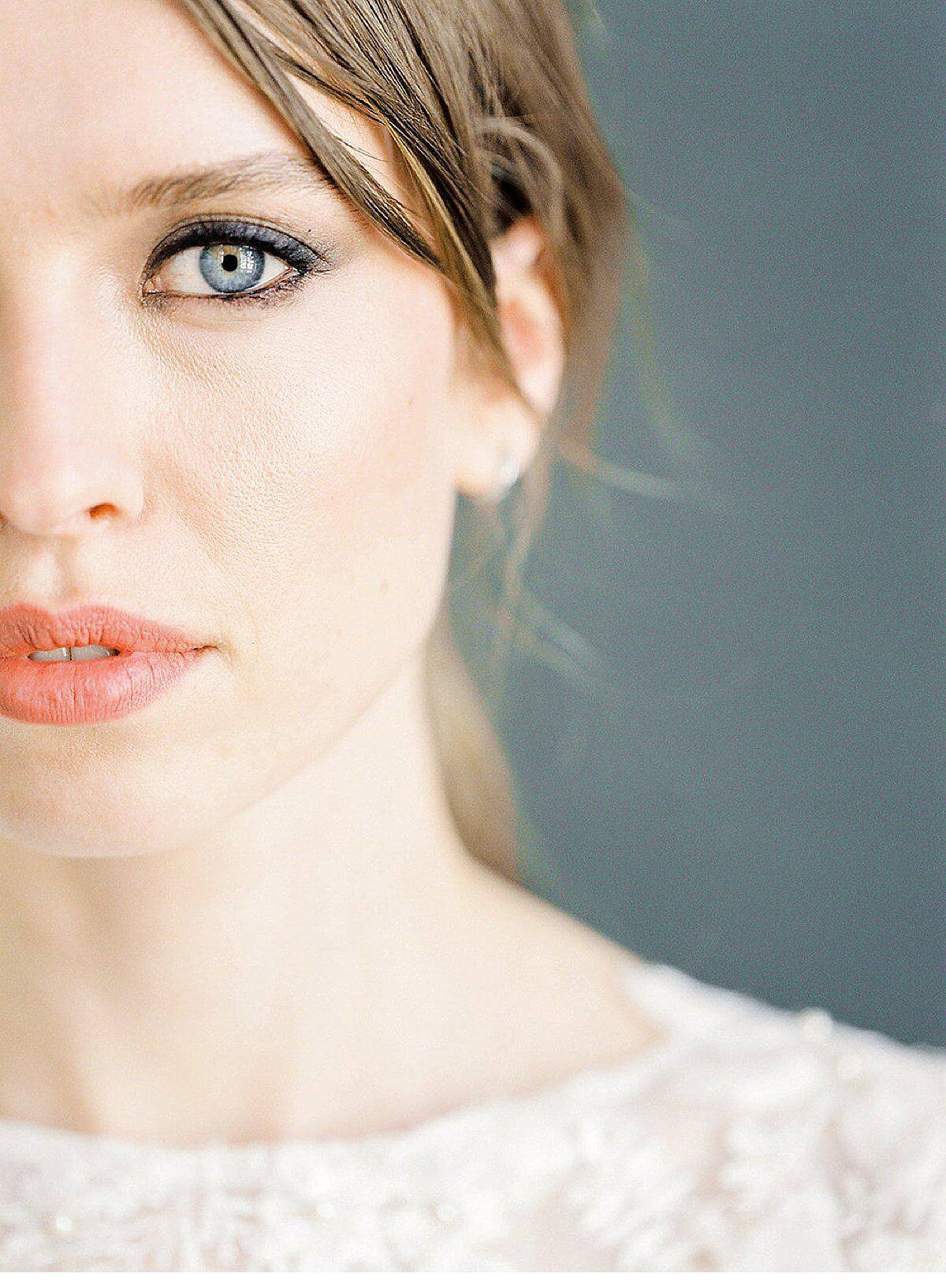 PHOTOGRAPHER André Teixeira_Brancoprata
CREATIVE DIRECTION, STYLING + FLOWERS  Sofia Ferreira, Brancoprata
SHOES Bella Belle Shoes
WEDDING DRESS Jurgita Bridal
MAKE-UP Make up by Barbara Brandão
HAIR João Pereira Hair Designer
CAKE DESIGNER T Bakes
VOW BOOKS Elmo PaperStories
MODEL Magda Mayer, Best Models Agency