Enchanted golden fall elopement in the French Alps
This time we invite you to travel with us to the French Alps, to enjoy a fall atmosphere and to be seduced by this golden elopement.
At the foot of the French Alps lies Lake Bourget, one of the largest lakes in France, surrounded by enchanting golden forests and only a few kilometers from the charming private villa Bambou.
The wild and capricious nature and the view of the breathtaking mountain top was the perfect backdrop for this adventurous elopement.
For this shooting, designer Laure Lalliard created refined and elegant details reminiscent of travel and adventure. The gorgeous dress by Juana Rique  with its elaborate embroideries and pearls and the headpiece created by Martina Dorta create a timeless and poetic look – femininity meets natural romance.
The contrast of the severe cold of the French alpine peaks and the soft golden nature completes the overall picture.
The hair design and make-up by Maquillage Delicat makes the bride shine. The jacket and tweed shoes of the groom "Prince de Galles" give the groom a British touch.
Laure Lalliard Design curated this shooting to inspire sophisticated and natural brides who love outdoor adventures, magical landscapes and beautiful details.
The color palette ranges from various shades of yellow, gold and orange to antique pink and pretty chopped flowers. For Laure it is an ode to luxury and the beauty of simplicity.
Valery Villard's photographic heart beats for his art, and his expressive and intimate photographs reflect his soul. He makes epic wedding experiences, unique to his couples, unforgettable in his picturesque worlds.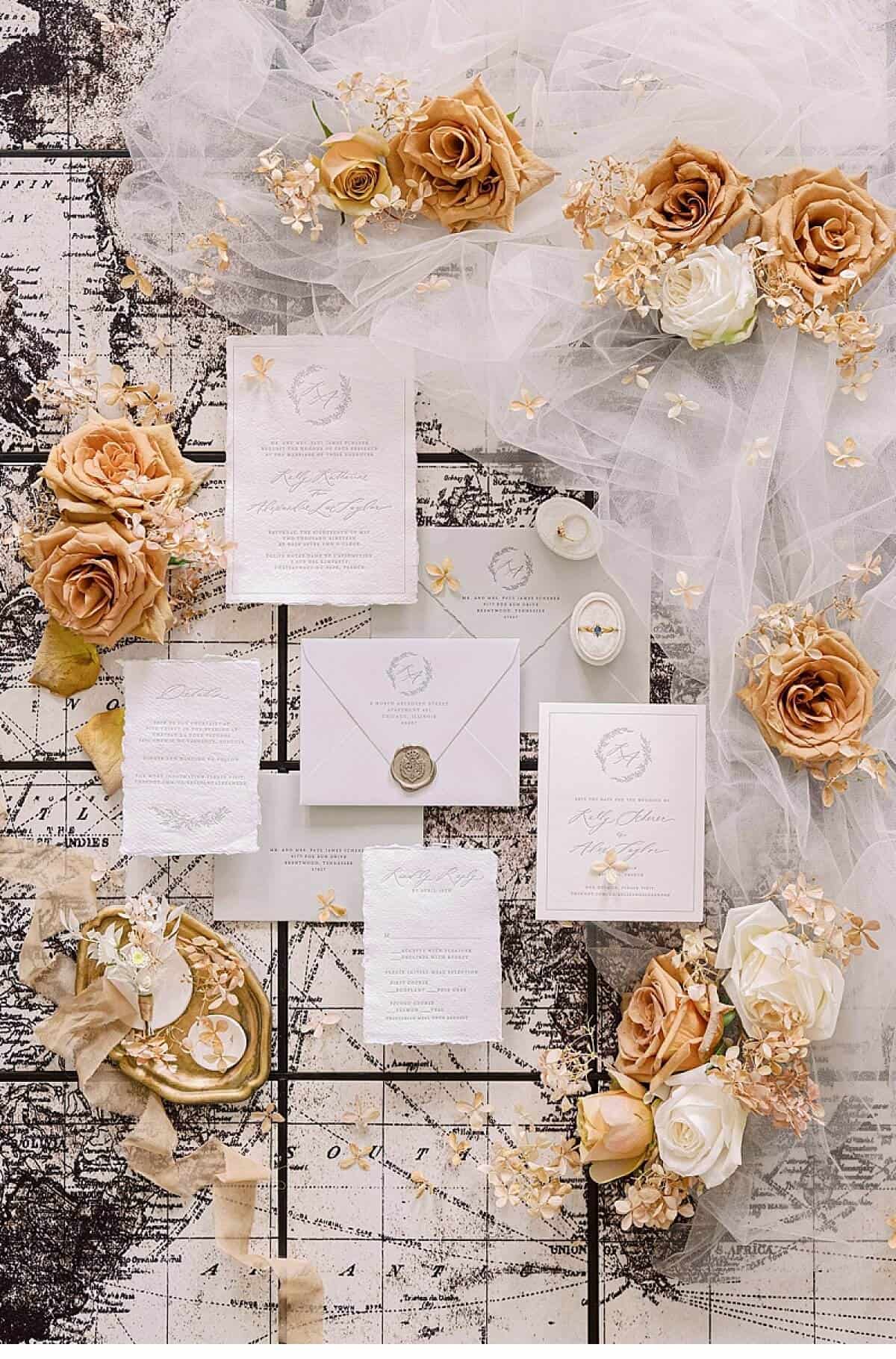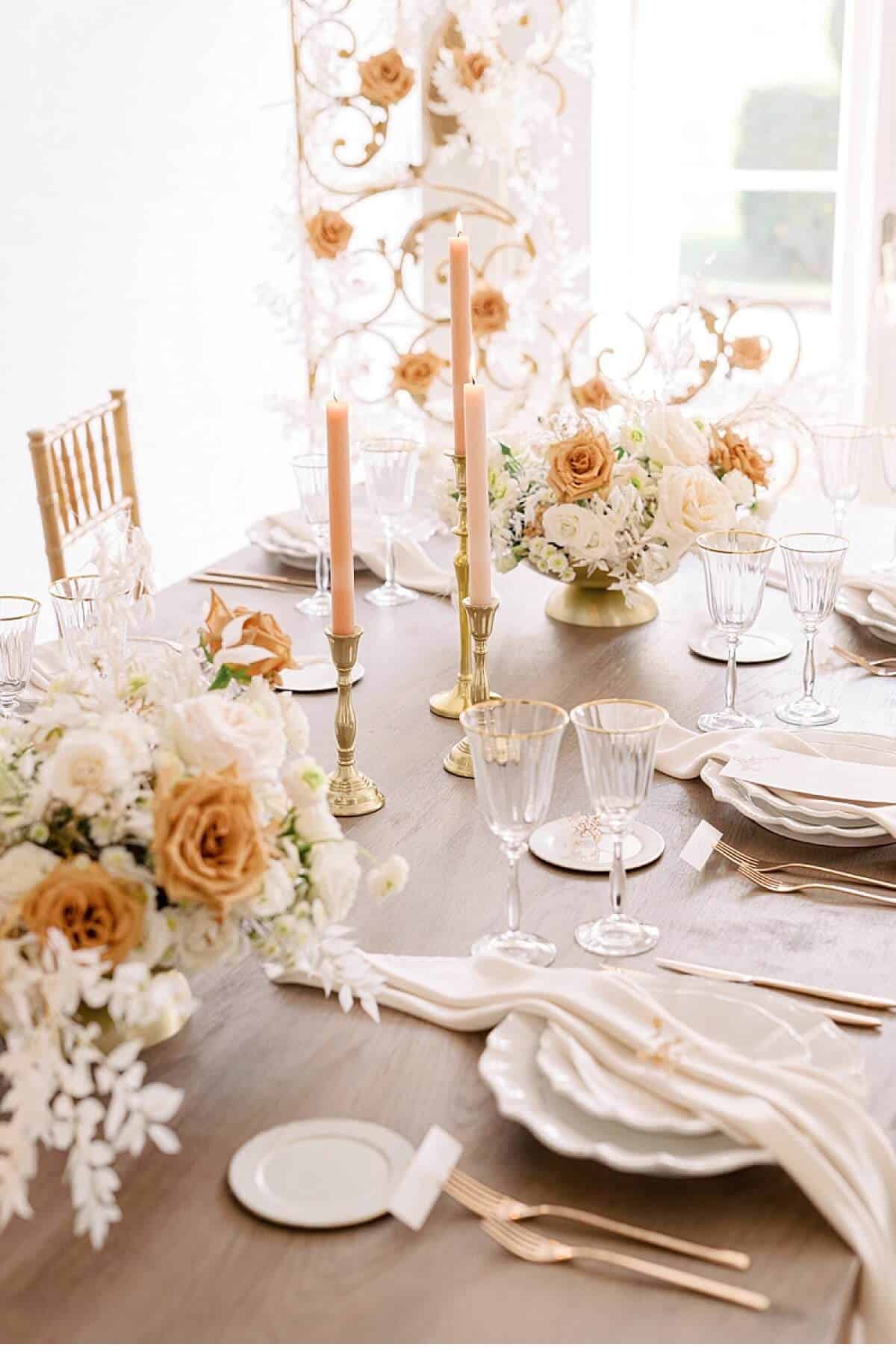 Photography: Valery Villard
Creative direction, florals: Laure Lalliard Design
Gowns: Juana Rique 
Suit: Zara
Shoes: Menbur
Groom shoes: Justin Reece 
Bridal accessories: Martina Dorta
HMUA: Maquillage Delicat
Stationary: Esther Clark
Publication: Press & PR Consultant
Ring box: Je Promis
Silk ribbons: Seidenband
Venue: La Maison Bambou
Stylist: Rodolfo Mcartney de Noquiero
Models: Alix  Jeemk