Enchanted Springfeeling
Right now cold weather, lots of snow and freezing winter-temperatures let us flee into our warm heated living rooms. But today we want to pamper you with some precursors of spring.
Spring fever awakes by looking at this wonderful inspiration-shooting: butterflies in one´s stomachs, birds chirp brightly out of beautifully blooming trees and maybe one of you is already dreaming about his or her wedding?
The bride bewitches us with her graceful style and the opulent floral wreath which accents her red hair.
Her passion for flowers reflects in the way the table is decorated, where a three-leveled wedding cake is waiting to be eaten. Gorgeous little moss-doilies underline her affinity to nature.
When one sees the bride sitting on a swing full of floral garlands one immediately thinks about a fairytale, and even other decoration-items like the mirror and the old books remind us of Snow White, Sleeping Beauty and Co.
The braided collar made of thin branches which is used as ring-cushion matches the whole ambiance as perfectly as the invitation-paperwork which is decorated with hand-painted red flowers. The bride seems to enjoy the silence of this moody and romantic scenery and feels like home in an ocean full of flowers that is attending her every single moment of this special day.
The impressive pictures made by photographer Jenny Sun take us onto a dreamy journey and into the wonderful world of spring-inspirations.
Translation: Marina Jenewein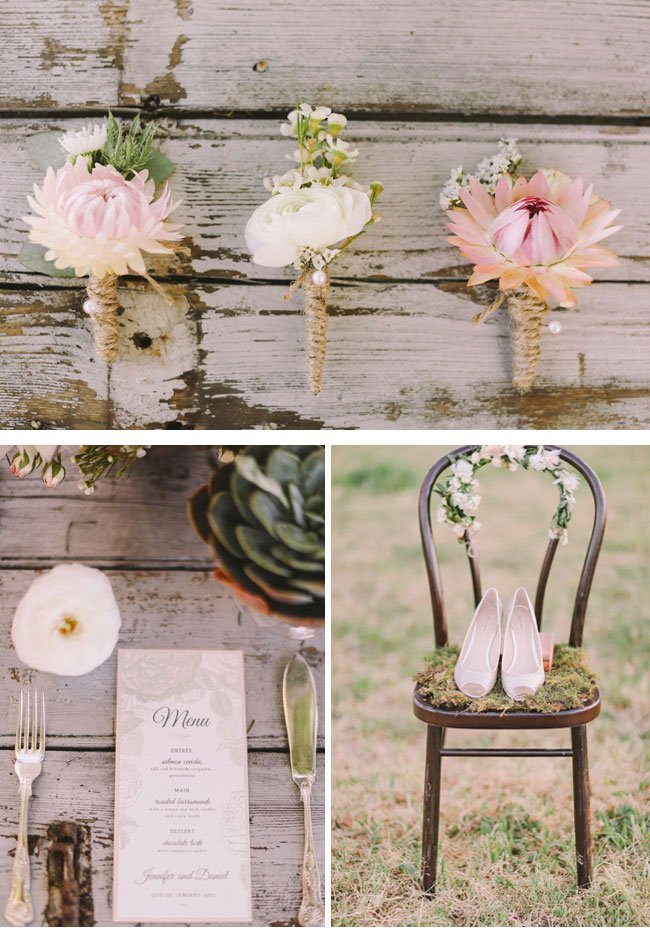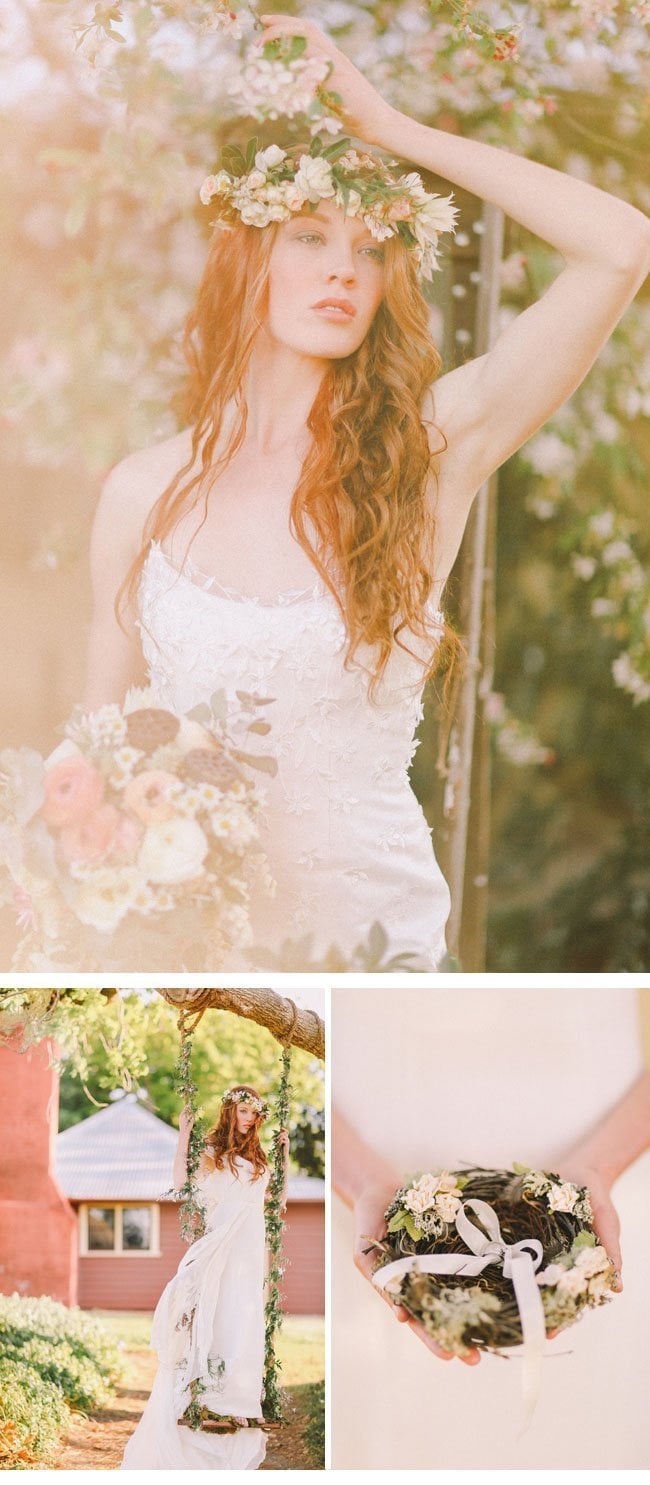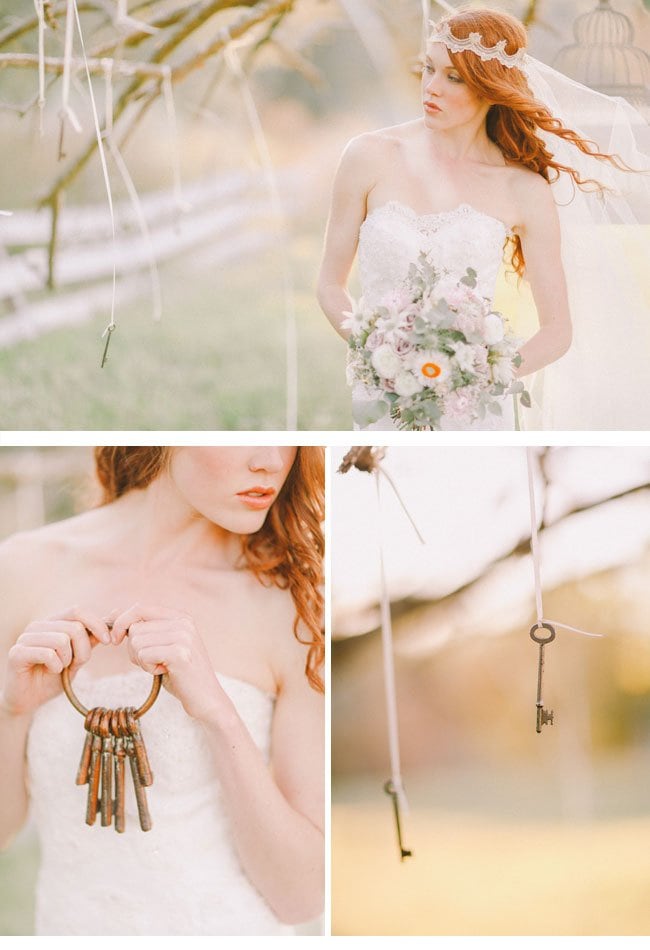 FOTOGRAFIE: Jenny Sun Photography
BRAUTKLEID: Celest Thoi
DESIGN UND STYLING: Jess from The Bridal Collective
FLORSTIK: Lina from Chanele Rose Flower
PAPETERIE: The Little Paper Pantry
TORTE: Yummy Cupcakes and Cakes
HAARE UND MAKE-UP: Amy Chan Hair and Makeup Artistry
MODEL: Monique Kathleen von Model Mayhem