Enchanting Cordoba Bridal Session
"Somehow it feels like traveling back in time to a city from an ancient world." – wedding photographer Tamara Grüner says about her captivating Cordoba bridal session and arouses our curiosity.
Is it the winding, lonely streets? Or maybe the dilapidated facades bravely defying the signs of the times? Or is it the many elaborate details that hide in front and behind those facades? She tells us what exactly fascinates her.
"Every wedding or engagement I photograph is special, but these destination bridal portraits in Cordoba were truly unforgettable. Cordoba is a very special place. It is in Spain, but it doesn't feel like being Spain. Located in the southern region of Spain, Cordoba was an important Roman city and a major Islamic center as well. The atmosphere of Cordoba is simply out of this world.."
So it´s all about the historic architecture and the unique charm combined with the beauty and youthfulness of a graceful bride, who wanders lonely through the streets and conquers this magical place piece by piece for herself.
"One of the major sites in Cordoba is La Mezquita, an ancient mosque that later became a Catholic church. The natural stone facade of La Mezquita blends seamlessly with the colors of the natural elements that surround it. Patricia wore a stunning Liancarlo gown that reflected the colors of the stones in the background and emphasized her stunning beauty." photographer Tamara Grüner raves.
Her great pictures impressively show what she's talking about: a harmony of colors and shapes, of nature and architecture. And yet, it goes far beyond that if even delicate flower arrangements by Layers of Lovely or the loving stationery of Nib and Pixel fit seamlessly into the overall picture.
An overall picture with a profound message, as Tamara Grüner conclusively reveals: "This Andalusian bridal session reflects the atmosphere of the city. I couldn't have been more excited to capture this bridal session."
So how about we stop torturing you and release you into their breathtaking imagery?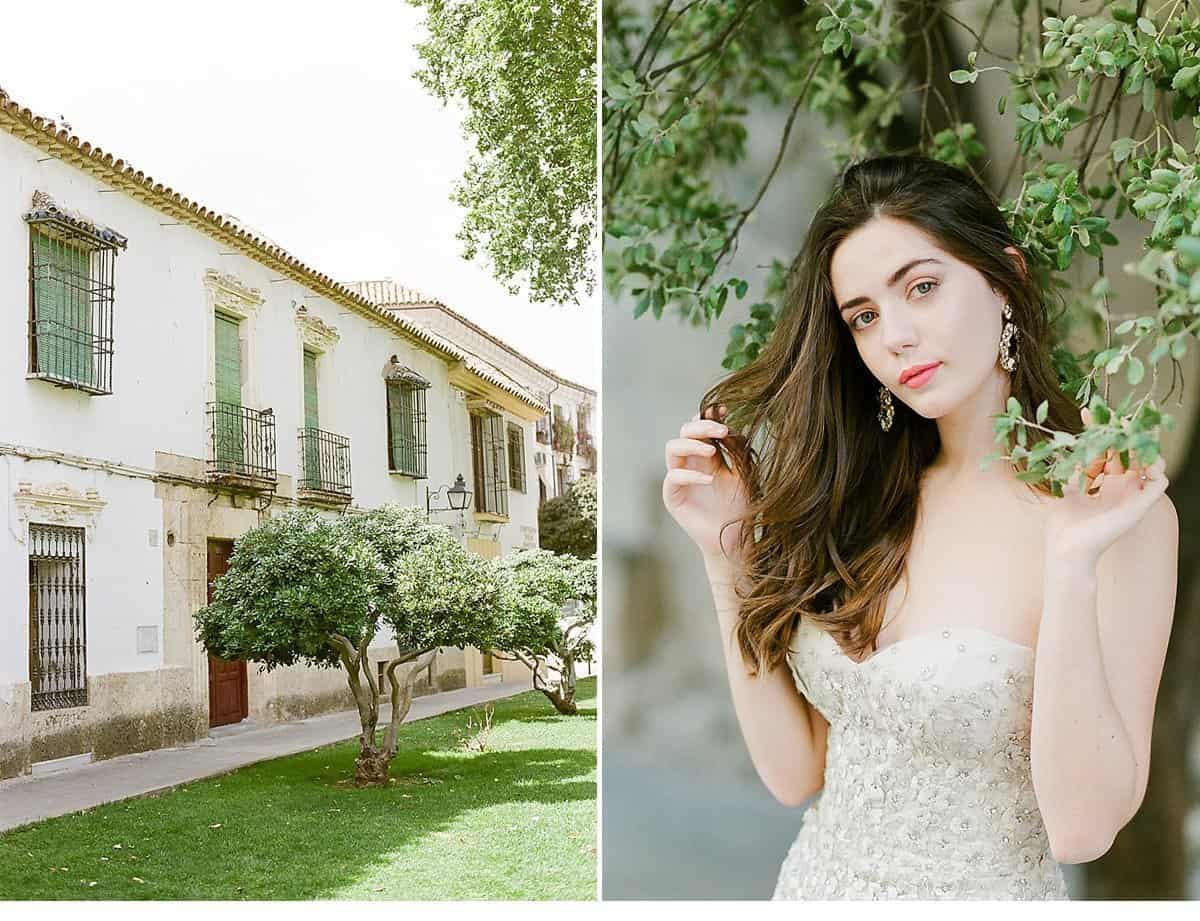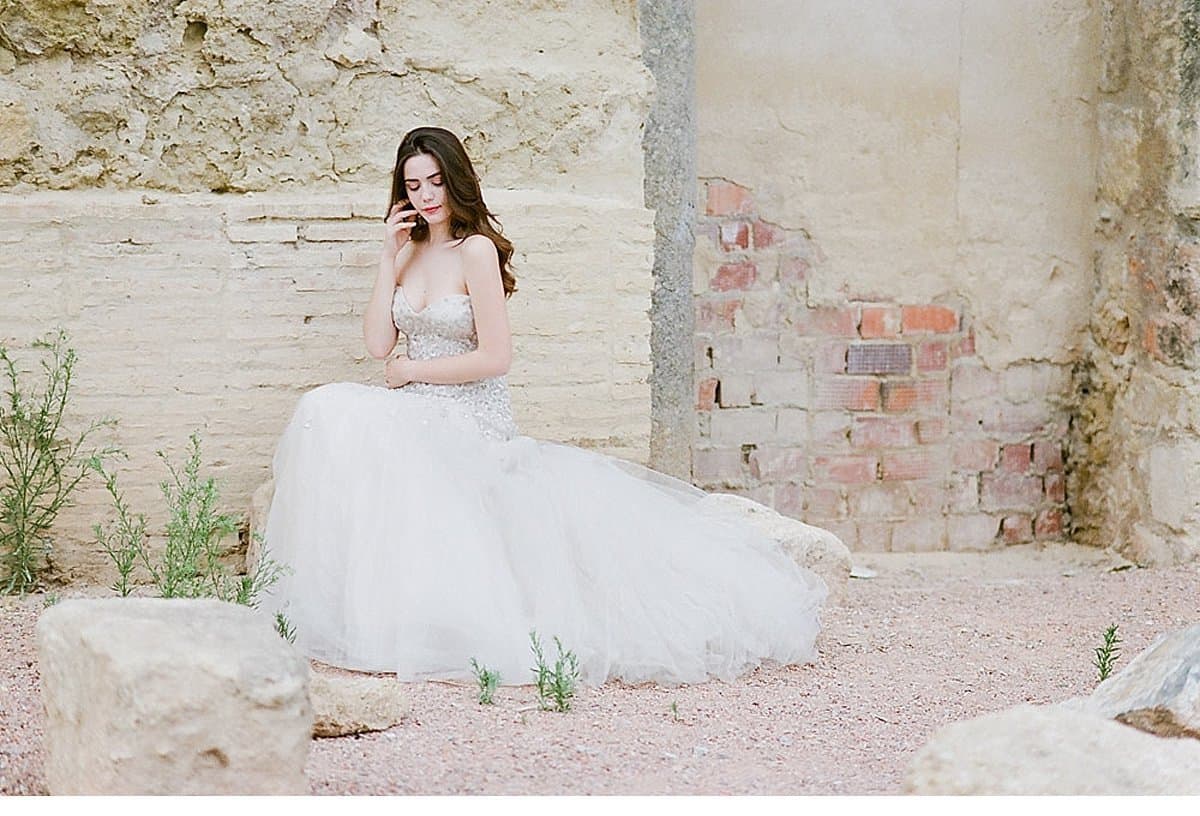 Photographer: Tamara Grüner
Dress: Liancarlo
Dress Boutique: Little White Dress
Earrings: J Crew
Florals: Layers of Lovely
Stationary (table cards): Nib and Pixel
Silk: Silk and Willow
Shoes: Jimmy Choo
Ring Box: Je Promis