Enchanting elopement and adorable charm in Vienna
Vienna is one of the most livable cities in the world. It is a melange of magnificent architecture, music and endearing charm. A city that inspires with old and new avant-garde and is best conquered in waltz step.
In this urban atmosphere, the stylists of Event Austria and photographer Hayley Waldo staged an enchanting elopement shoot.
The viewer's eye is transported to a world of timeless elegance and is treated to a gorgeous floral display, the uniqueness of the backdrop and a tasteful color palette.
The bride wears a gorgeous gown by designer Jenny Yoo. Delicate summer flowers by Event Austria set the stage for an unforgettable day, while the groom's traditional Viennese jacket provided a stylish, timeless feel. Handmade jewelry by Viennese artist Rosa Marlene and a matching Edelweiss shoe by Bella Belle Shoes completed the bride's look.
With the stunning images by Hayley Waldo , we let ourselves be transported to an inspiring wedding world with a touch of Viennese tradition.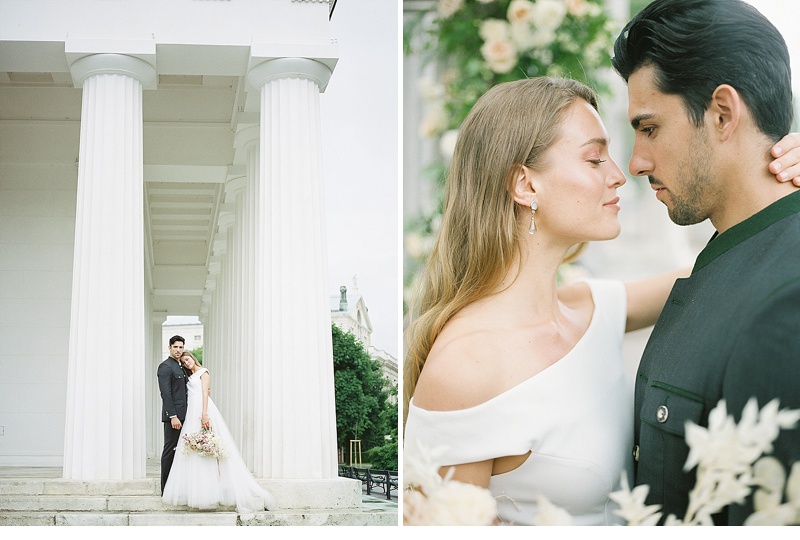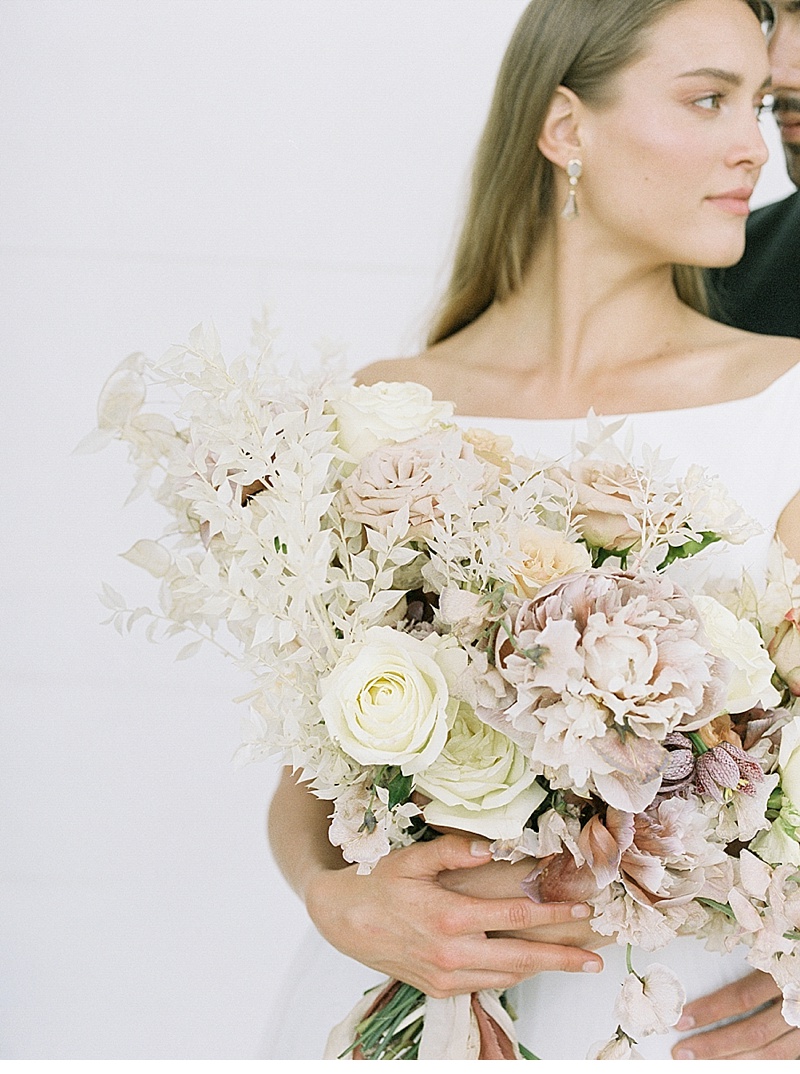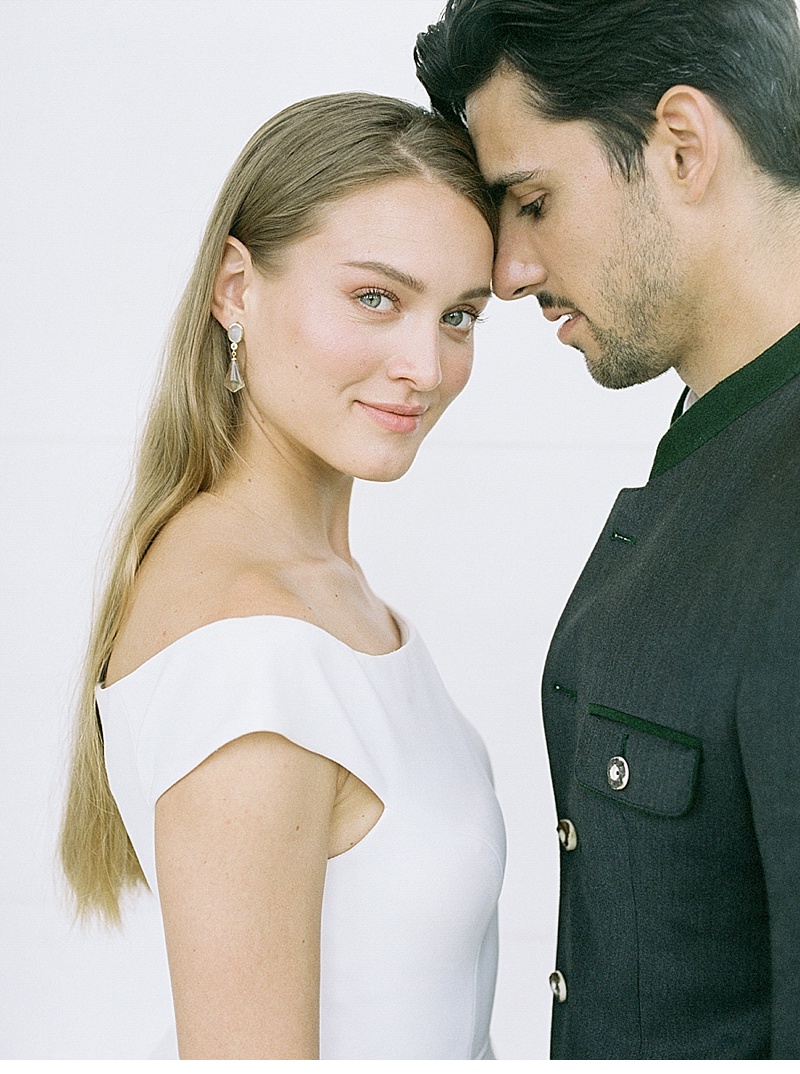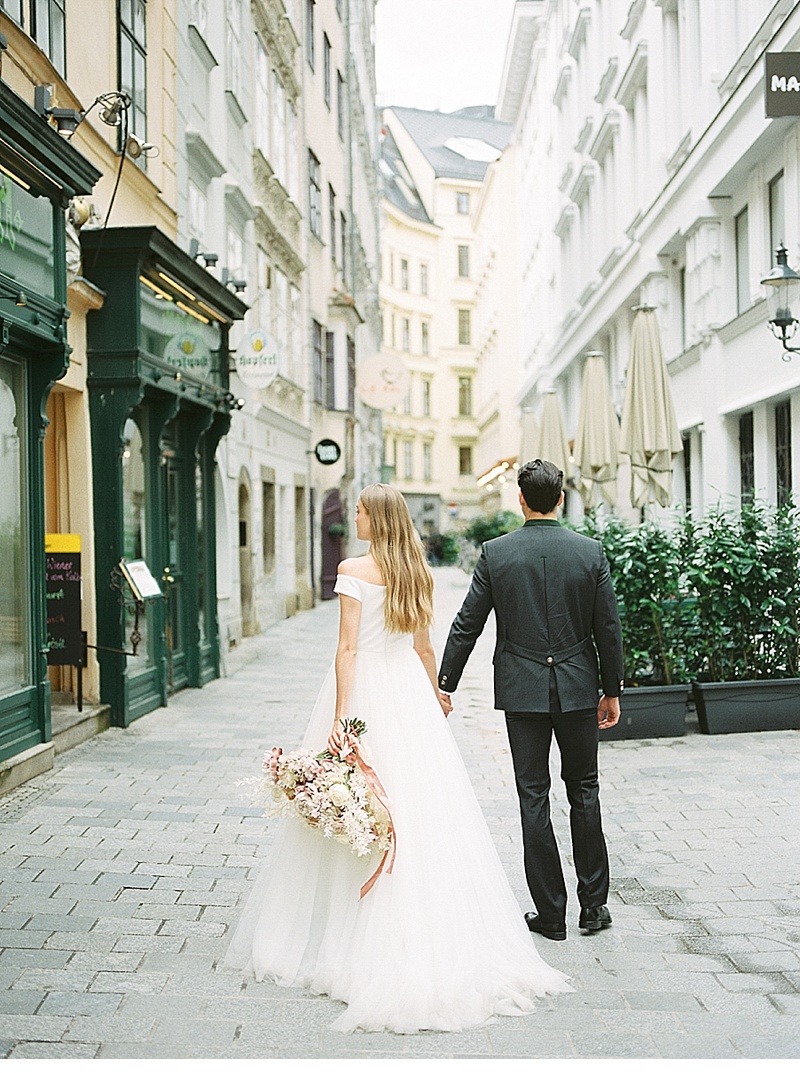 Photography: Hayley Waldo Photography
Styling & florals: Event Austria
Hair/Makeup: Chrissia Baba
Jewelry: Rosa Marlene
Stationery: Meg Miller Design
Dress: Jenny Yoo
Shoes: Bella Belle Shoes
Videography: Michael Sozonov