Elopement in enchanting forest scenery
A waterfall roars its way, tree tops sway gently in the wind, delicate sunbeams draw beautiful patterns through the branches, bright stones line the banks of the green river – what a picturesque backdrop.
This gorgeous natural landscape inspired event designer Coraline Posso of wild romance to create this gorgeous editorial.
Photographer Julien Bonjour captured with his camera the many lovingly designed details in an impressive world of images. Admire with us the romantically created table with its natural decoration elements and a magical bride.
By Coraline Posso from wild romance: "We staged an elopement in the heart of an enchanted forest in the French Alps – a fairy tale, that's how we imagined this shoot. Together with the team, we wanted to highlight the nature that slowly comes back to life after winter, like an enchantment of life…
A lace dress specially designed for this event by L'aiguille du Lac, some white pearl necklaces, a jacket in the look of Coco Chanel, reminding us that simplicity is the key to any true elegance.
White, green, elegance and natural elements in the decoration like burlap, lots of flowers to give cheerfulness and life to this forest and a touch of gold for the magic! The light was very gentle on this cloudy day, in contrast to the power of the nearby waterfall, creating a real alchemy between all these natural elements. Our bride could definitely marvel like a fairy for a timeless moment."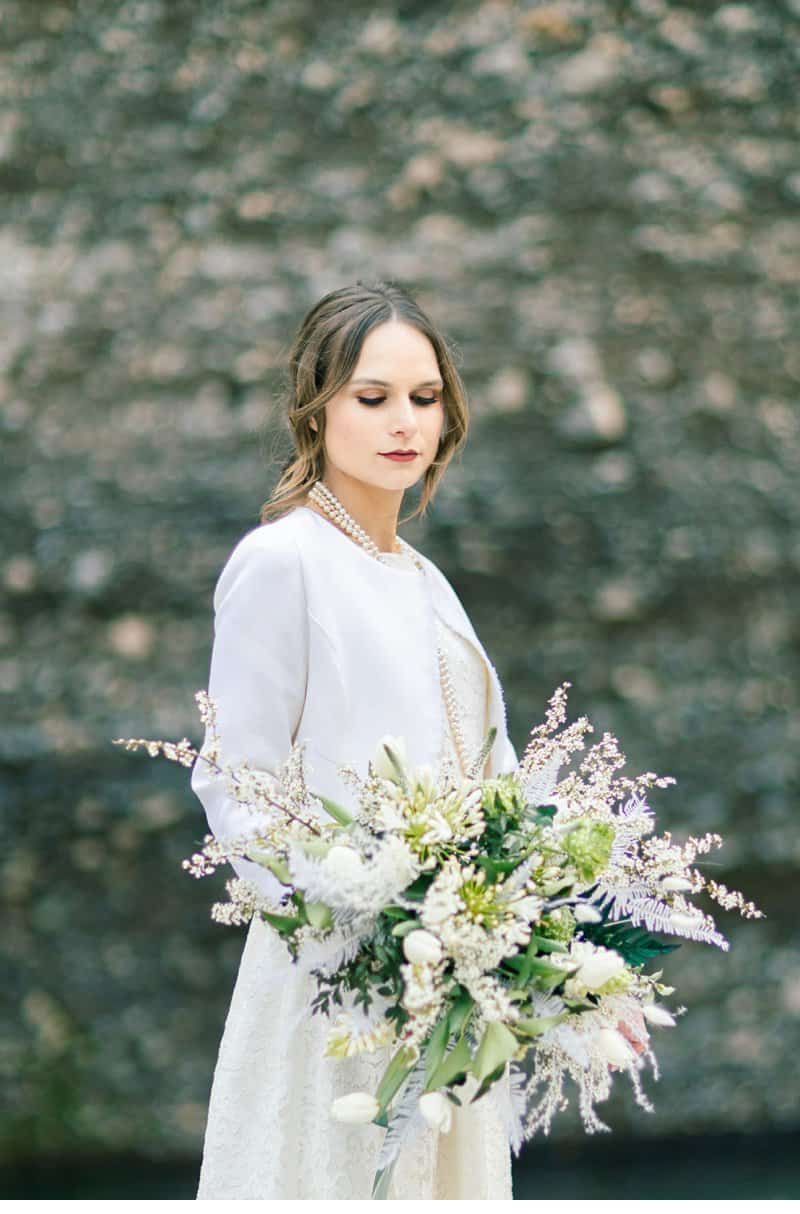 Planning & Design: wild romance
Photography: Julien Bonjour
Wedding Dress: L'aiguille du Lac
Florist: ML Vegetal
Jewelry: L'atelier Marcel
Rings: Sophie Mouleyre
MUAH: Marie-Charlotte Sondaz
Wedding Cake: Maison Bo
Stationery: Rue Vendome
Model: Lorine