Enchanting romance in an ancient garden in Provence
The essence of French romanticism is depicted in this magnificent workshop hosted by Jeremie HKB. The beautiful soft and romantic images were captured with delicacy by wedding photographer Clémence Aresu.
The main idea of planner M Agency Wedding was to create a romantic and poetic atmosphere in a secret ancient garden, reminiscent of Roman or Greek gardens, while bringing dynamism and modernity with the audacious floral compositions.
The scene takes place in Provence at the gorgeous Bastie du Roy and its gardens, located in Antibes, on the French Riviera. This 16th century edifice was offered as a wedding gift to the King of France Henri IV. The bastide is surrounded by French and Spanish gardens where the landscape is studded with numerous olive trees and peppered with various ponds and fountains.
The ceremony took place in the music garden, a green theatre. The florists La Blonde et le Barbu created a floral explosion around the ancient fountain, in shades of purple and mauve, with touches of cream and peach.
Marion Fera created the dress for this specific occasion and named it "Iris" in reference to the floral art. The bride was dressed like a flower, composed of hundreds of tulle petals that span in hues from ivory to violet and complement the tones of the floral atmosphere.
The table was arranged in the French garden, surrounded by olive trees, and highlighted by the dancing and vibrant floral arrangements. The cutlery even reflects the ancient feel of the location with its mouldings and gilding. The Spanish garden was the perfect backdrop for the dainty cake made by Sadie May Cakes and decorated with flowers in pastel shades.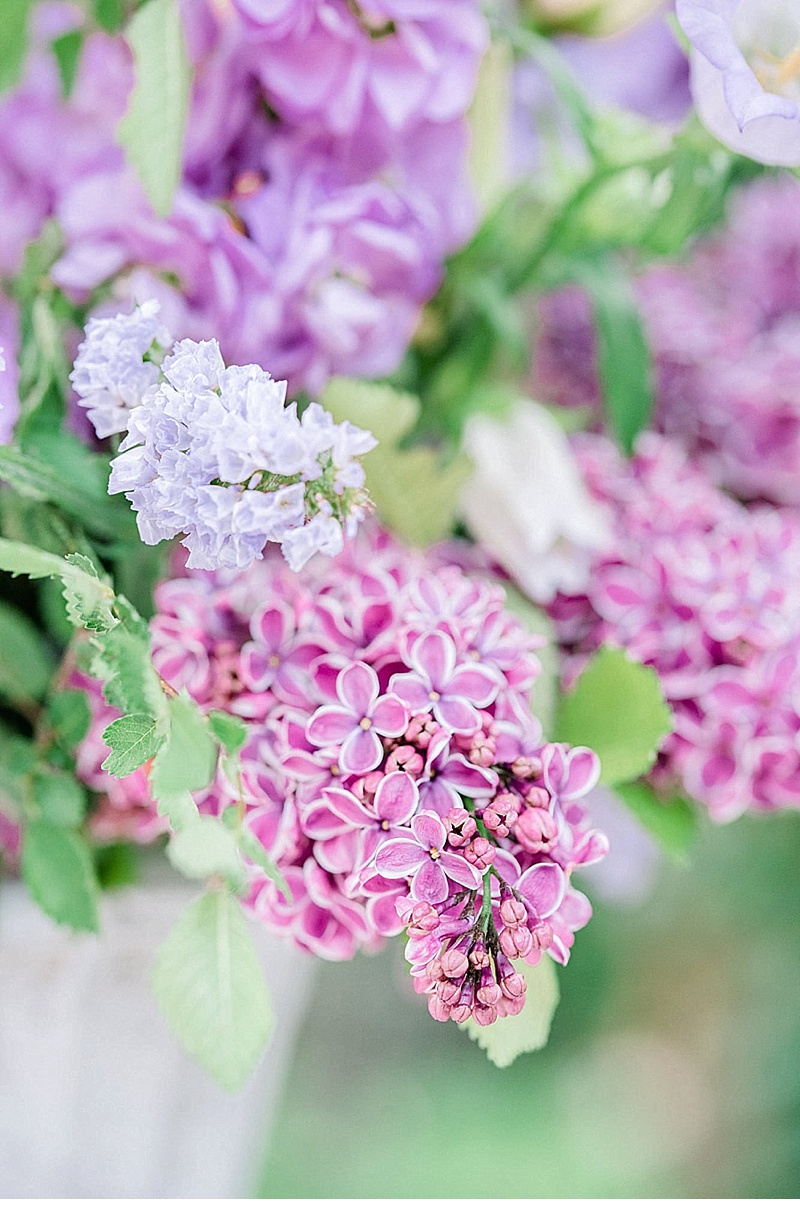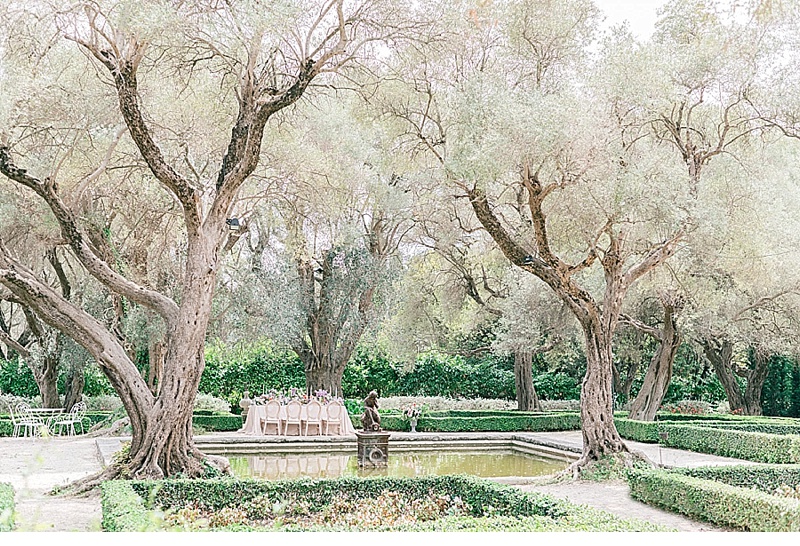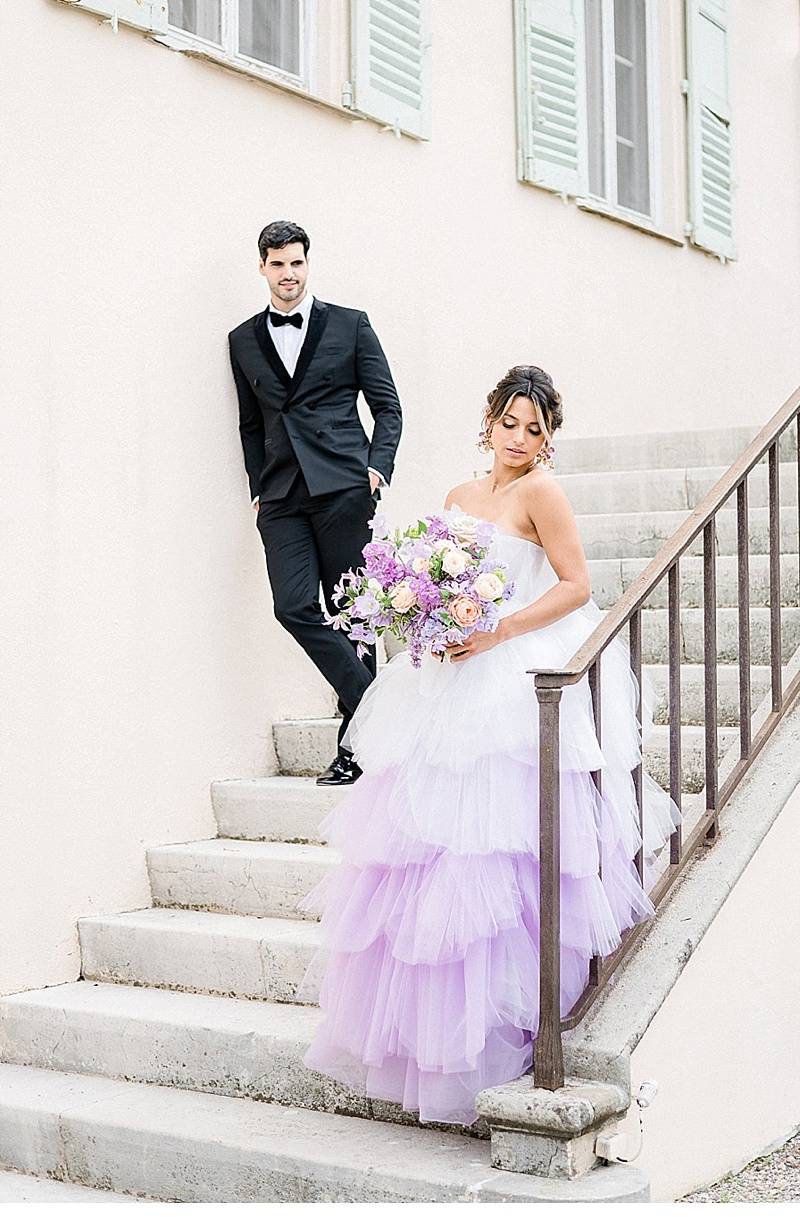 Clémence Aresu
Workshop Host: Jeremie HKB
M Agency Wedding
La Blonde et le Barbu
Bastie du Roy
Wedd'in Time
Marion Fera
Bella Belle Shoes
Karine Brossard
So Hèlo
Rue Vendome
Sadie May Cakes
Maison Geraci
Jolie Bazaar
Be Lounge
Madame de la Maison
The Flatlay Design
Sylvia Calmet
Une Pincée de Provence
: Jazzy +  Ivan
Absolute Dark Woman
L'eternelle Réveuse & Lucile