Enchanting spring fragrance in yellow tones
Gossamer scents of spring are in the air, vibrant yellows herald the glorious season, pretty blossoms are all aglow and a graceful bride enchants onlookers.
Event designer Alyssa Estrada of Elle and James Co. created a stunning concept for a micro spring wedding, which she and a dedicated team designed with attention to detail and a sense of style and aesthetics.
The beautiful inspirations find their completion in the stunning imagery of Mary Pastuh.
From Alyssa Estrada von Elle and James Co.: "Inspired by the changing of the seasons, this spring shoot was created to inspire the intimate gatherings that have become so popular over the past year. We used cool tones in the linens and warmed up the color palette with the wooden chairs and the floral selections designed by Petal and Posy. The yellow tones paired with neutral grey foundation served as a nod to the pantone colors of 2021 within our palette. The candle lit table scape against the white walls with black paned windows gave a wedding brunch or evening dinner vibe appropriate for a small group of the Bride and Grooms closest family and friends.
The model wore a gorgeous Sarah Seven gown from The Dress Theory with slouchy sleeves that gave her an elegant look perfect for a small indoor gathering. When selecting this dress, I imagined a bride who along with her groom would welcome her family and only a couple of friends into a cozy, relaxed celebration of their ceremony prior. Truly creating an experience for those who mean the most to the couple, this year has taught us the meaning of family and that at the end of the day the most important part of a wedding is the sentiment of two people dedicating their lives to each other.
If there is one thing we have learned this year in design, it is that beauty does not need to be sacrificed in order to create an amazing celebration. With intentional details and simplicity you can create an equally amazing experience through design and details on your wedding day or get together with loved ones."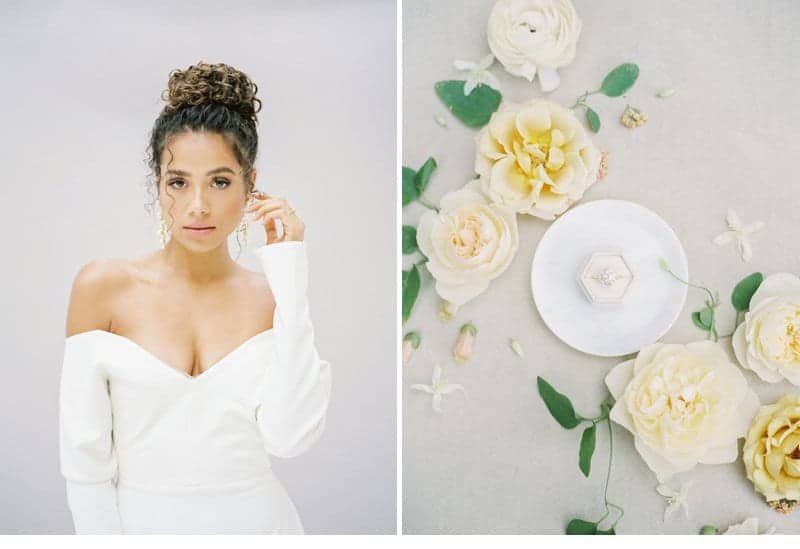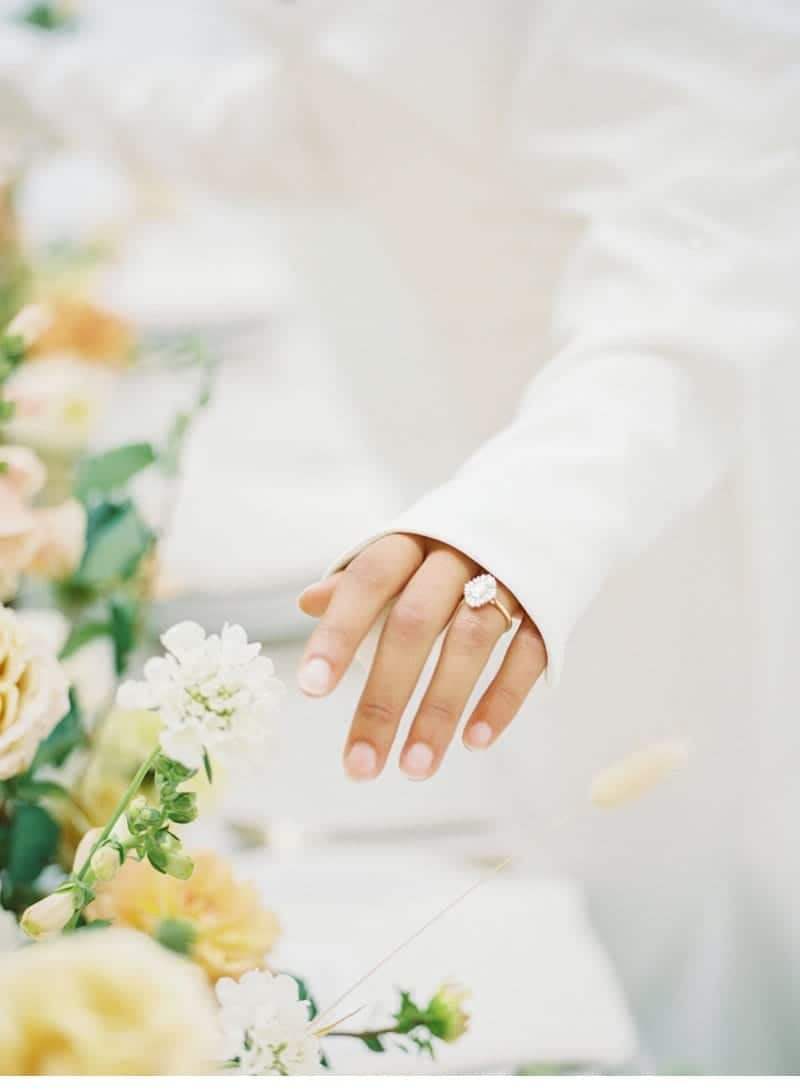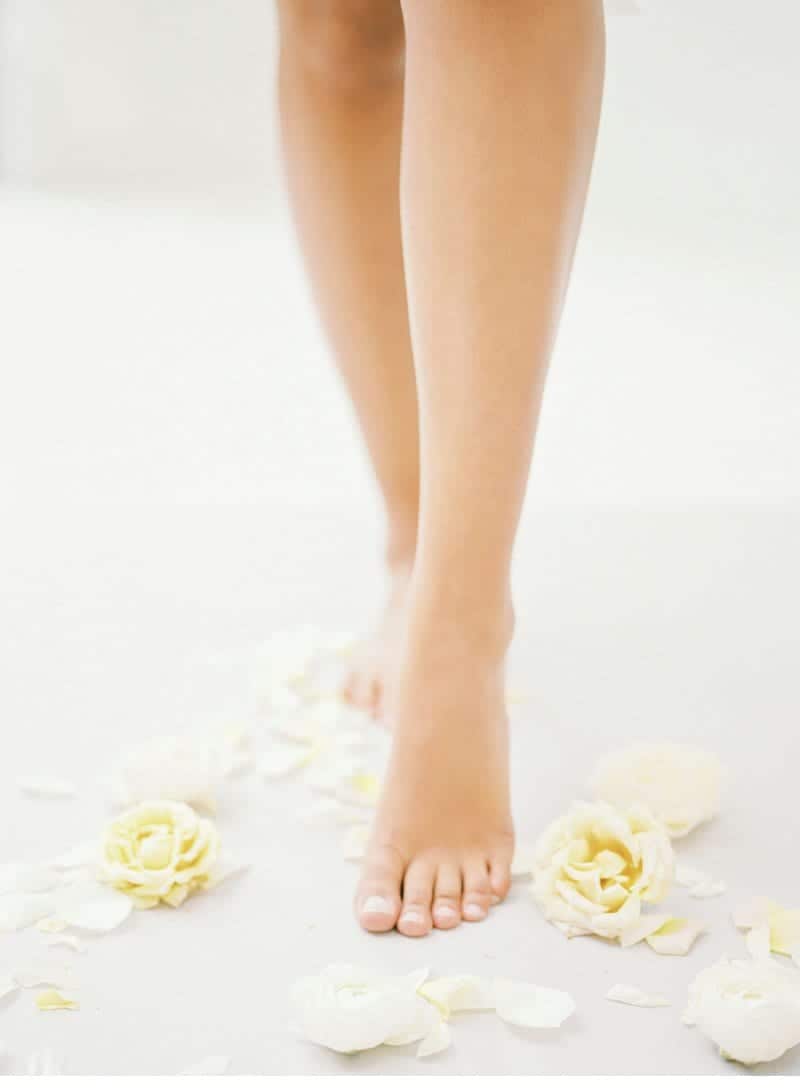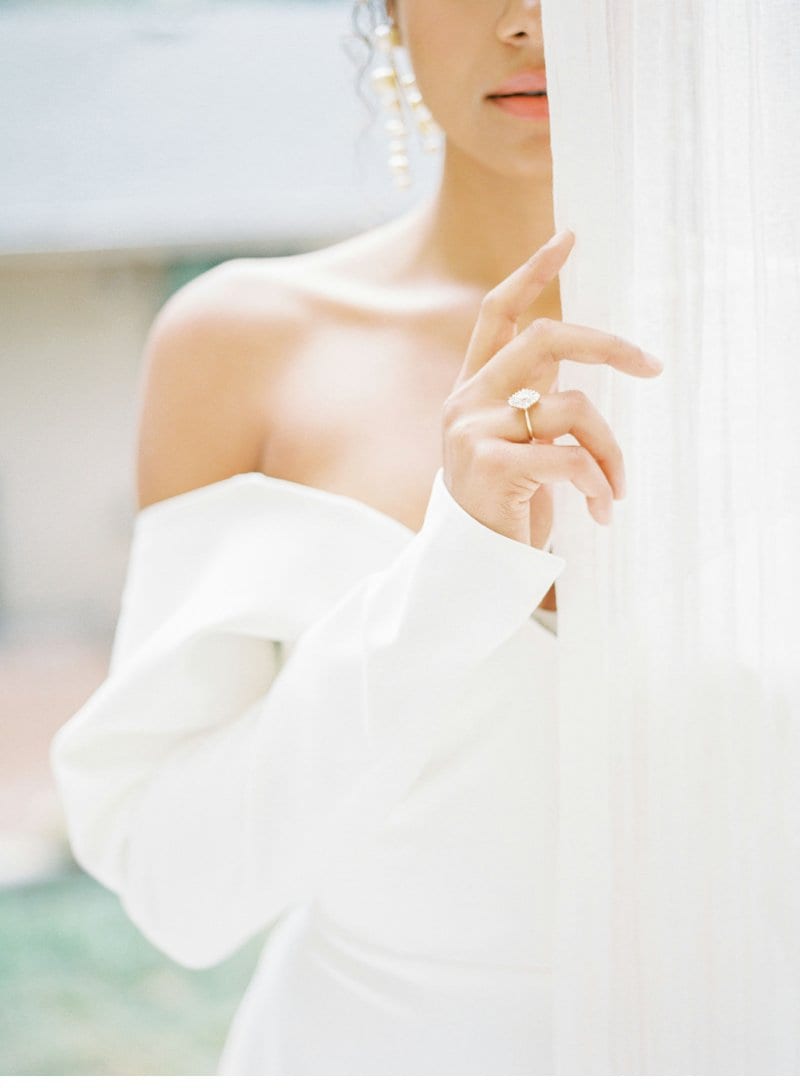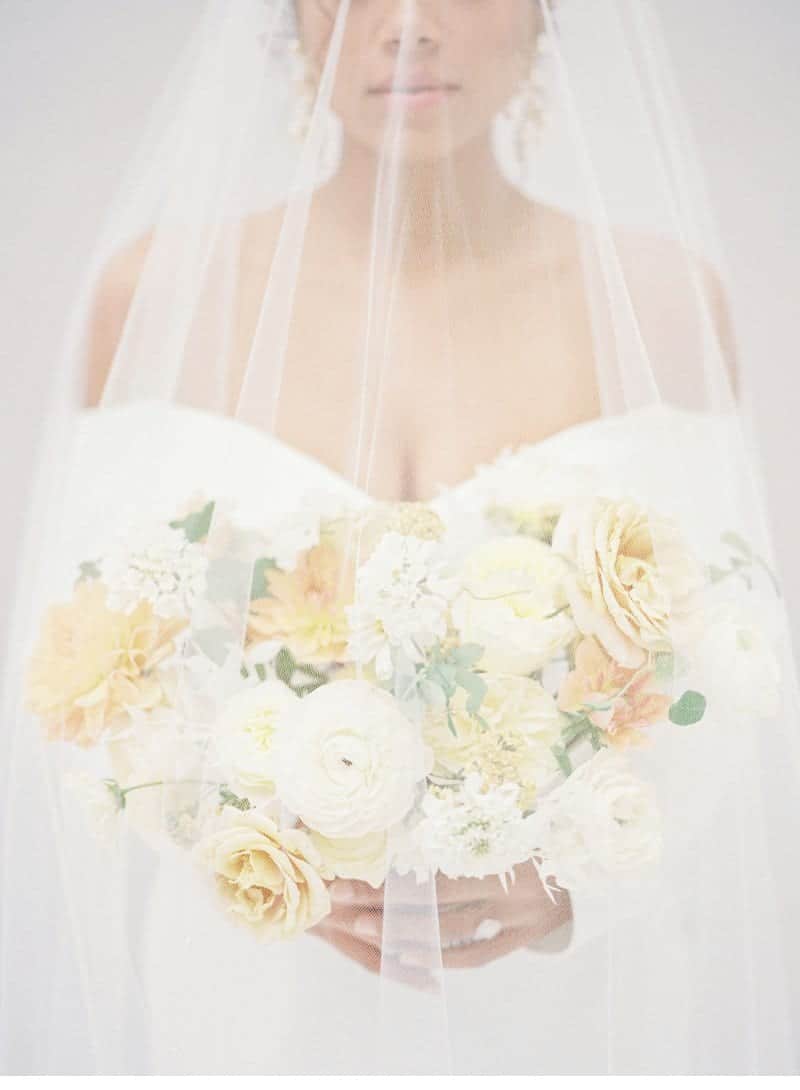 Design and Planning: Elle and James Co.
Photographer: Mary Pastuh
Floral: Petal and Posy 
Hair and Makeup: Yessie Libby
Dress: Sarah Seven
Bridal Shop: The Dress Theory
Rentals: CORT
Model: SMG Models