Enchanting Wedding Inspirations in Puglia
With their feathery and summery inspirations in purest white, elegant dove gray and a hint of green, Erica and Marco of Les Amis Photo make us long for a wonderful Puglia .
The sky: cloudless white. The streets: lined with white facades. The wedding cake: sweet seduction in pure white. The wedding dress: a luxury and refined dream made by Limor Rosen.
But what would the most beautiful white be without an opponent at eye level? Which makes it shine even brighter, even more perfect? Like a velvety band clinging to calligraphic stationery by Eliv Rosenkranz . Waving table runners winding around charming flower arrangements from The Original Fleurs. Or a smart suit that turns a man in love into a loving groom. And all that, of course, in timeless dove gray.
A strong yet light combination which blends in seamlessly with the landscape of Apulia. And leaves extraordinary space for development. Designed by the event planner of Lecce Eventi.
"The idea was born from the desire to create a style that matches a sophisticated style with a wild and romantic environment."the event designer of Lecce Eventi explained. "Puglia is often linked to the idea of a rustic style and the romantic and evanescent side of this land. We were looking for its minimal and elegant side, with unconventional, organic and delicate details."
We think they not only found this unknown side of Apulia, but captured it in an impressive way. Let's travel together to southern Italy where  Les Amis Photo enchants us with their subtle pictures.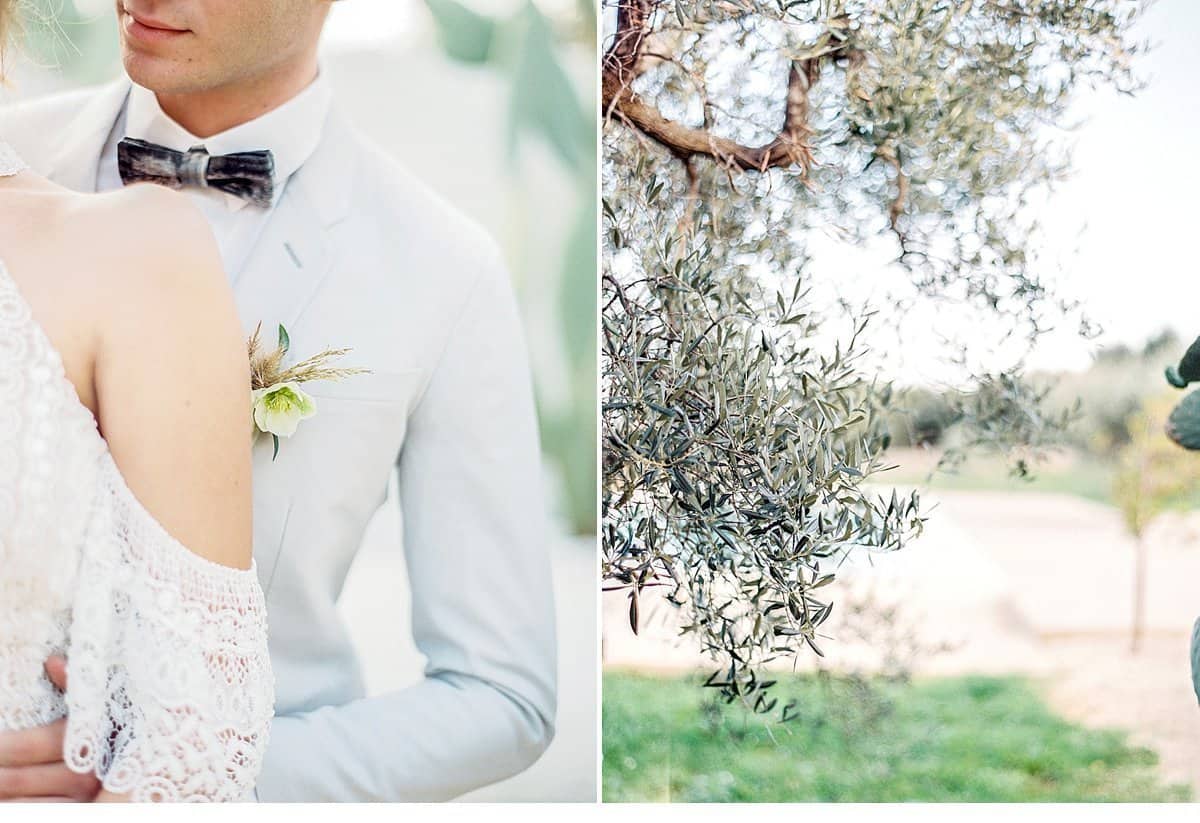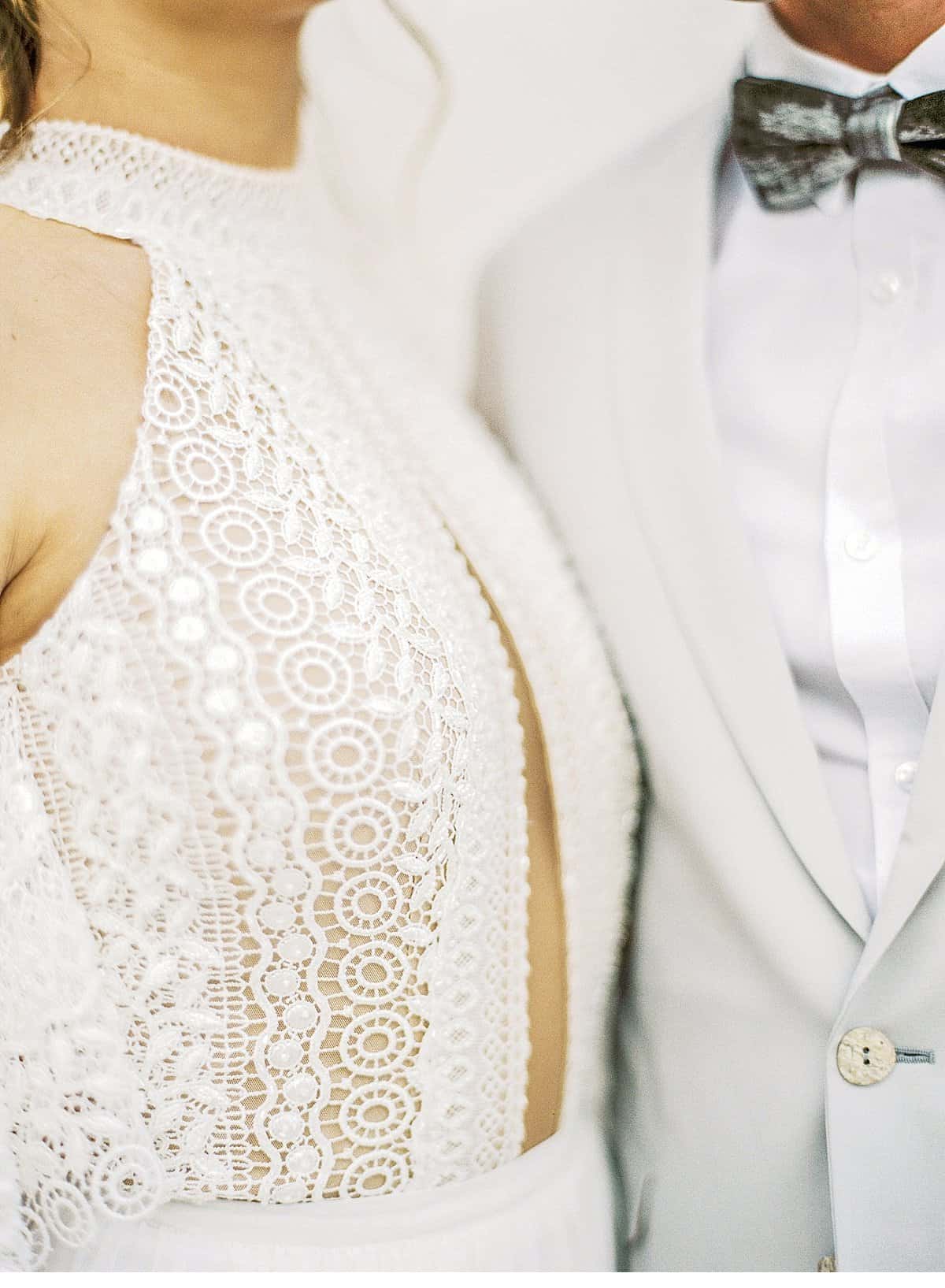 Photography: Les Amis Photo
Planning / stylist: Lecce Eventi
Floral Designers: The Original Fleurs
Hair Stylist: Charme & Cheveux
Paper: Eliv Rosenkranz
Bridal Store: Rebecca La Sposa
Dress designer: Limor Rosen
Cake: Natale Pasticceria
Ribbon: Seidenband
Ring Box: The Mrs Box
Ribbon: Frou Frou Chic
Groom Attire: Linneo
Make up: L'art Estetica
Film lab: Carmencita Film Lab