Enchanting wedding poetry on Chartreuse de Valbonne
Majestic, spiritual, enchanting – the Chartreuse de Valbonne in the heart of Gars is an atypical place full of history and legends where time seems to have stopped.
The romantic ruins of this monastery, which served as the backdrop for Christophe Serrano 's last workshop, are also an enchanting setting for a church or secular wedding. Wedding designer Anna Fondatrice of The Wild Moon has been enchanted by this idyllic place and now takes us to a modern, romantic and poetic scenography with her refined wedding visions.
The white rock of the surrounding villages and lavender fields and the soft light at the end of the day inspired a harmonious color palette – pastel shades of white, pink, purple and orange.
From The Wild Moon: "In the diversity of the design of the famous garden we discovered secret passages, the existence of which we did not dream. This spiritual place began to show me its magical source, where there was a multitude of delicate flowers with incomparable fragrances, which could be seen only with the help of the spark he transmitted to us.
When I let myself be accompanied by his hand and his smile, I was very amazed, I would even say I blossomed to see all this, because I had never seen such a fabulous place…, accompanied by such a beautiful soul".
The bride appears unselfconscious and natural, slightly disheveled and barefoot, in a fashionable approach. Lightness, freshness, innocence, lightheartedness, elegance, romance are the feelings that this editorial wants to convey.
With her stylish and aesthetic imagery, photographer Cristèle Domanec seduces us into fascinating wedding visions that enchant and touch.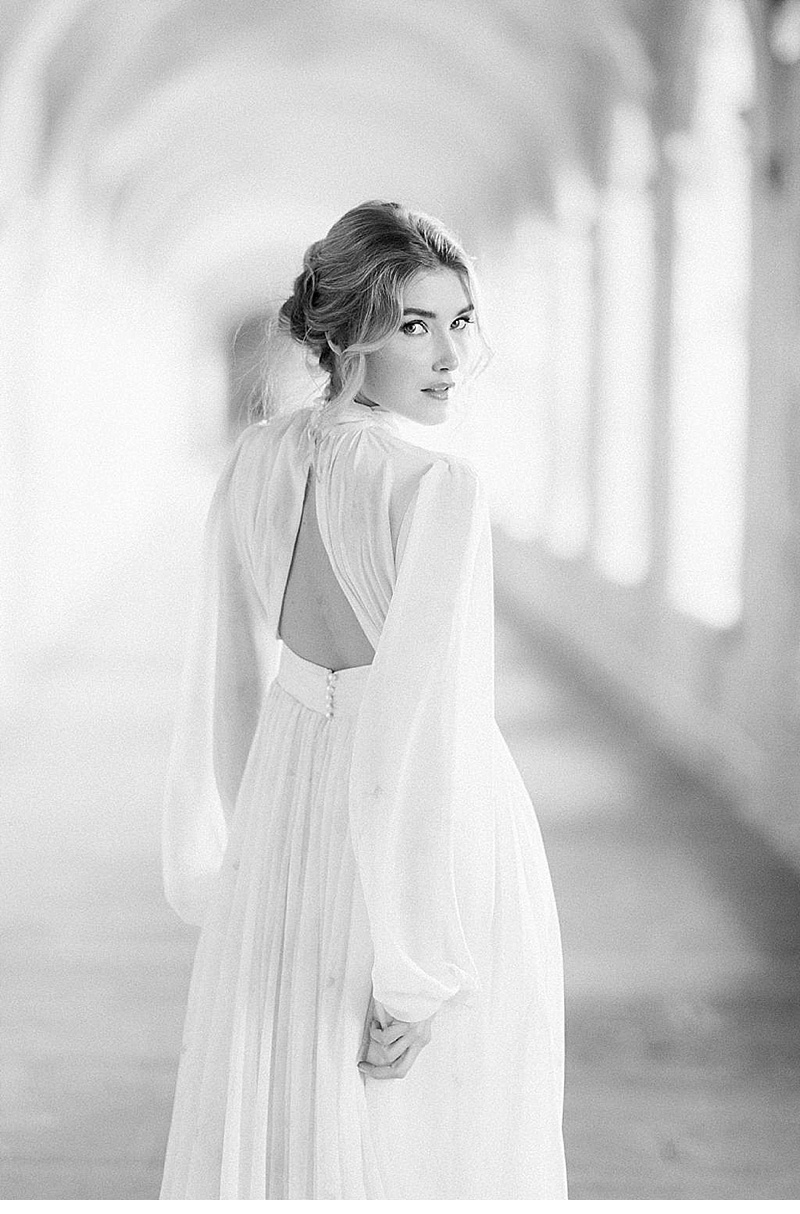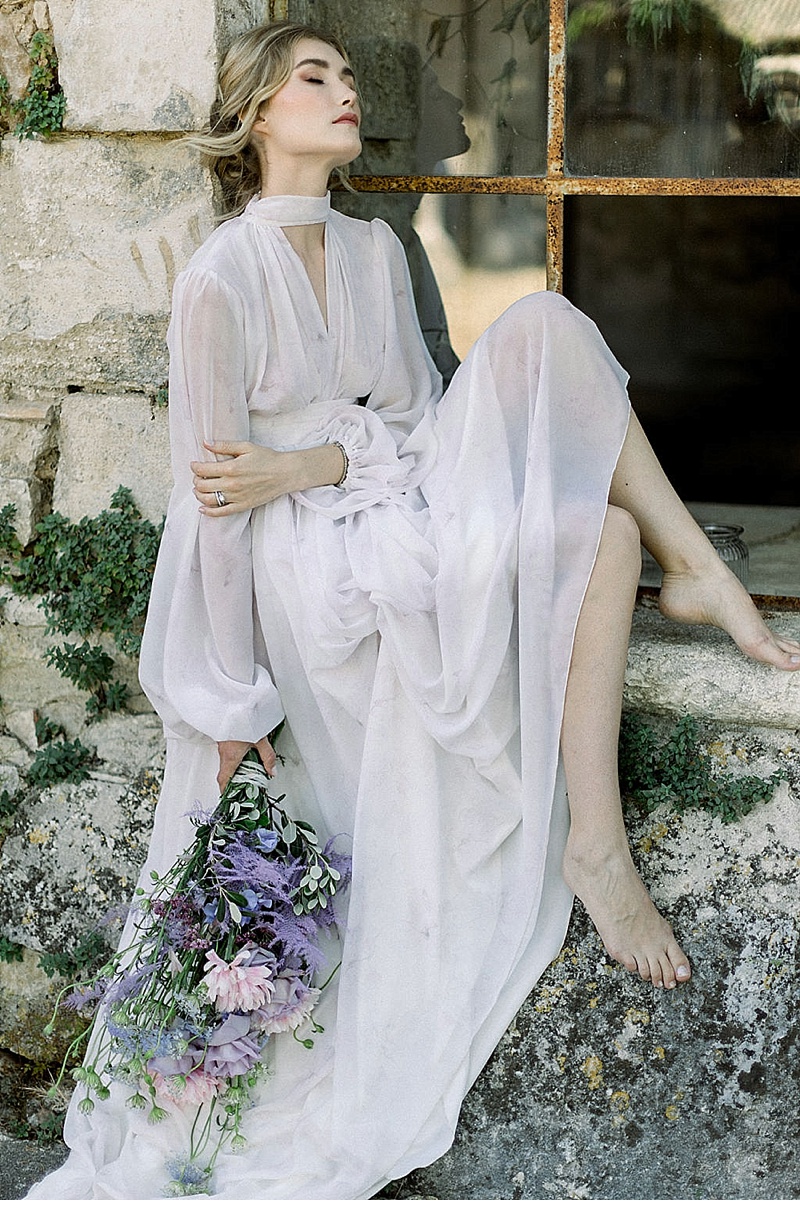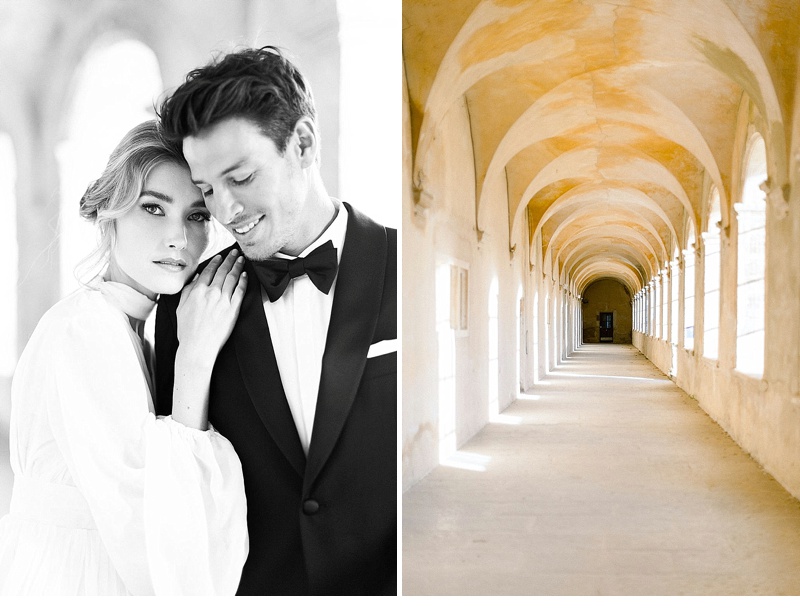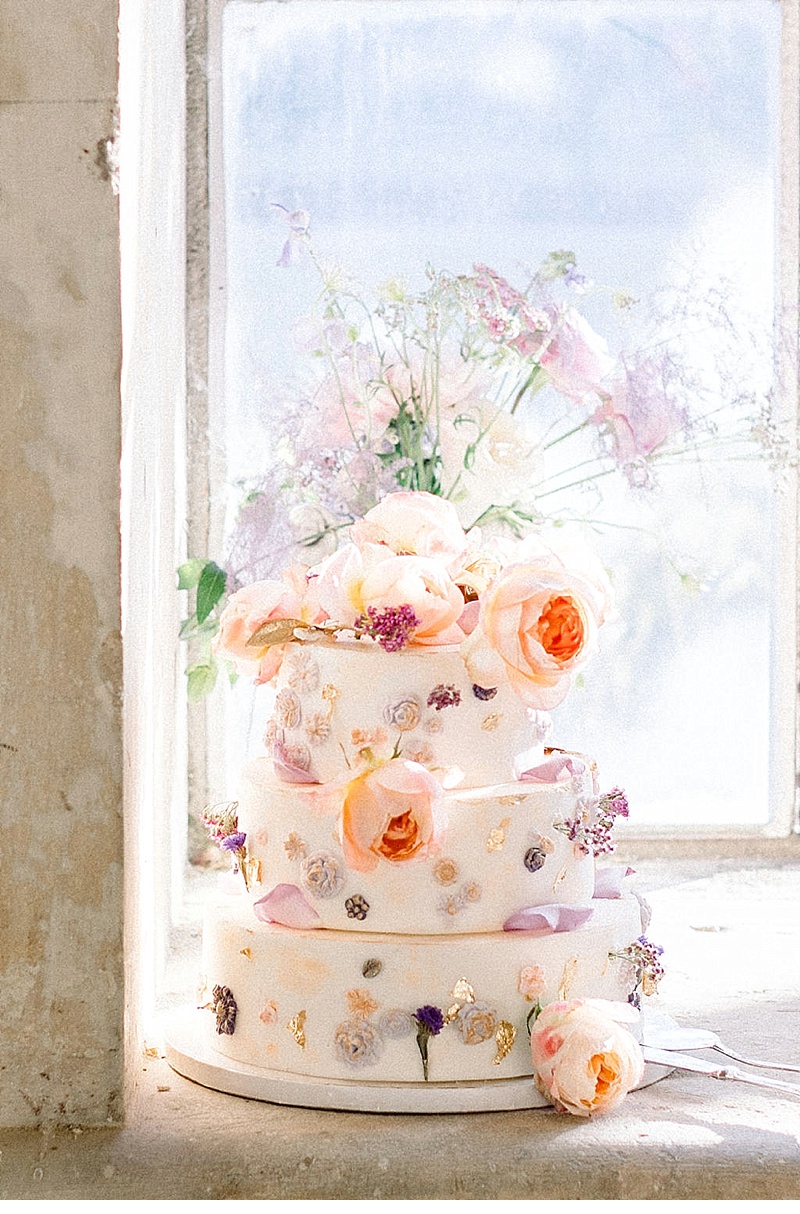 Photographer: Cristèle Domanec
Workshop: Christophe Serrano
Wedding Designer & DA: The Wild Moon
Wedding planner and officiant: Les Romances de Marie
Speaker: Fayolle Stephanie of Wep in Provence
Second shooter: Matthieu Kobi
Video: Wedd'in Time Films
MUA Hairmaker: Anne Simonin
Assistante makeup artist: Nathalie Heu
Venue: Chartreuse de Valbonne
Florals: Ricci Floral Creation
Bridal Dress: Marion Fera
Shoes: Bella Belle Shoes
Suit: d_and_guys
Jewelry: Bijouterie Mohedano
Chairs, glasses, candlesticks & cutlery: Jolie Bazaar
Ceramist design: Origines Creations
Ceramist Florals: Atelier325
Arch: Phos Events
Decorative elements, Curtains & Design Table: The Wild Moon
Wedding cake: Combava Cake
Stationery: Promesse Graphique
Models: Alex Valentin and Océane