Engagement in the old town of Antibes on the French Riviera
The French Riviera is the literal "azure coast", whose name is emblematic of the charming vacation area.
The picturesque old town of Antibes enchants with its narrow winding streets and typical French flair. This Mediterranean town was the perfect backdrop for this beautiful engagement shoot, which photographer Thomas Audiffren captured in such expressive images.
Thomas told: "This engagement session was very special for me. Amélie and Axel are dear friends of mine and I was very lucky to be able to shoot in the old town of Antibes on the Côte d'Azur. I think this particular place has everything you need for an incredibly beautiful photo session, as you will find small streets full of flowers typical of the South of France. And just a few steps away you are on the beach. Huge rocks and a view of the sea, what more do you need?
I spent almost an hour walking through the streets of this beautiful city to find the best places for the photo shoot. While waiting for my friends, I saw that the initially sunny day became very cloudy. Actually, this shouldn't be a problem for a winter session, but due to the weather forecast, I encouraged them to opt for spring clothes. In an act of pure bravery and solidarity, I decided not to have my jacket with me. So when they froze, so did I.
Then it was time to go to the beach, because they really wanted me to capture their love by the sea. This couple in love travels a lot and they appreciate warm places like Brazil, Zanzibar or Thailand. This time they traded a sunny coast for a cloudy one and the photos turned out fantastic!
A tip for future brides and grooms: having an engagement session or a pre-wedding session with your photographer is essential if you want to feel really comfortable on your wedding day. This way, he or she is no longer a stranger. That made all the difference in this shoot – Enjoy!"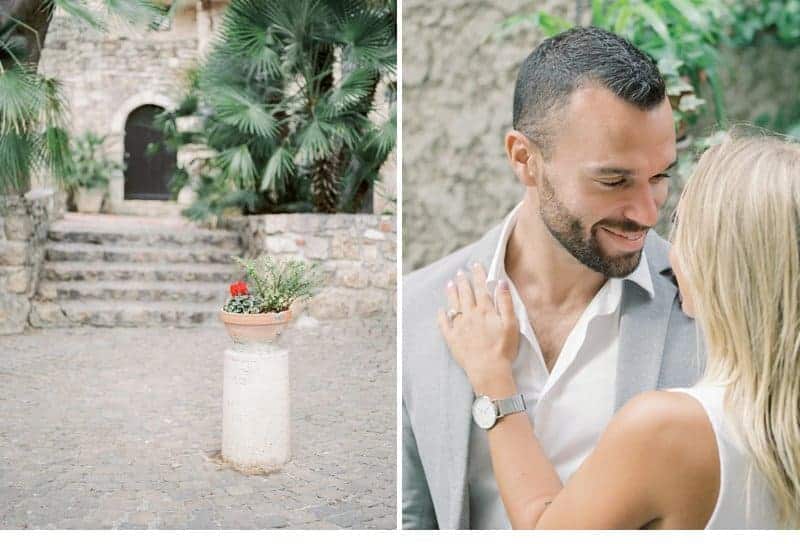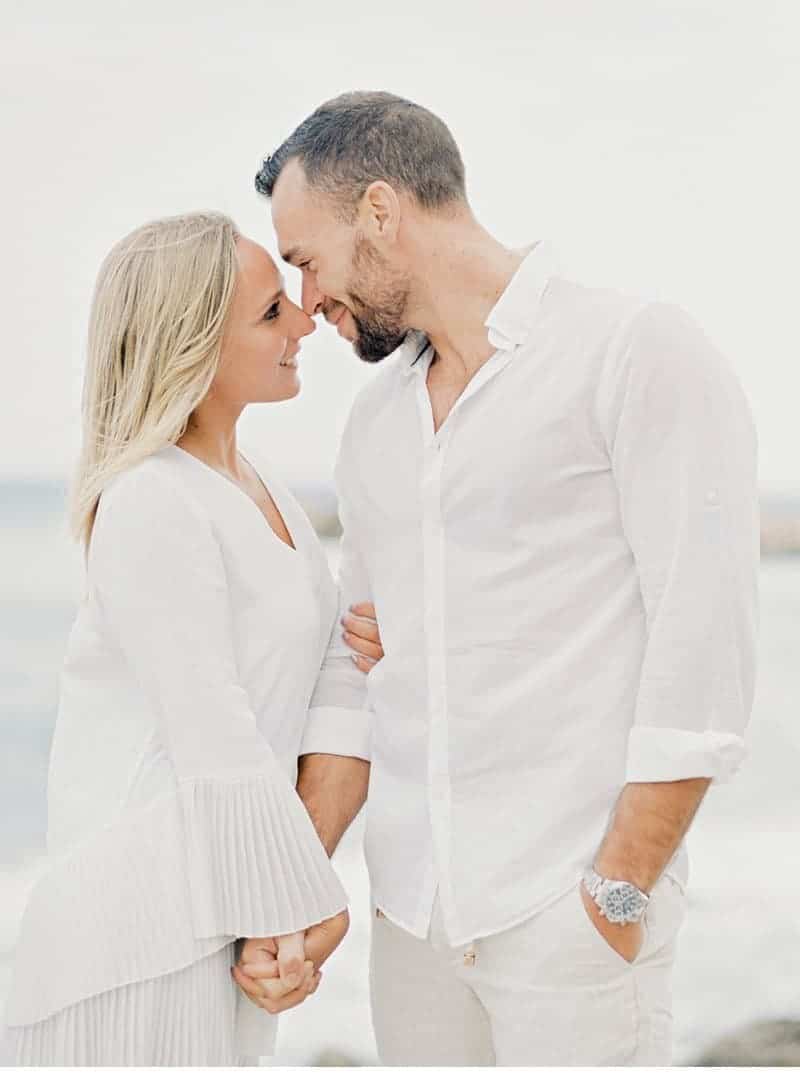 Photographer: Thomas Audiffren
Ring : Mauboussin
Watch : Rolex
Clothes: Zara